Post-COVID Online English Language Market Sees Continued Growth
By Jennifer Maguire
May 31, 2023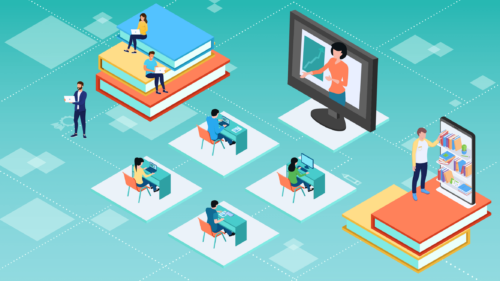 Denver, Co – The global English language learning market is growing, but the market segment to watch in the coming years may be the online learning component of the industry. The COVID-19 pandemic undoubtedly impacted the online English language learning industry, as students around the world shifted to online learning, and new opportunities for edtech products were fast-tracked to meet demand. Online learning technology, schools and tutoring services saw huge growth during that time as the critical need for remote learning removed many previous barriers to online learning. Optimism was high for continued demand as schools began to reopen, and while many schools continued using some of the new or newly popular digital learning technologies and continued offering hybrid learning solutions, many online learning schools and technologies still saw an initial drop in revenue.
However, as time has passed since the 2021 return to brick-and-mortar schools in most countries around the globe, the post-COVID online English language market is showing exciting signs of steady growth with projections for increasing expansion. Let's look at some data.
There are an estimated 12 million English teachers worldwide, and an estimated 2 billion people using and learning English. The TEFL (Teaching English as a Foreign Language) market is one of the largest and fastest-growing fields in international education in recent decades.
The global online ESL market in 2022 was worth up to $10 billion, 22 percent of the total ESL market, and is projected to grow exponentially in the next decade, although 2021 changes in Chinese government regulations banning private English tuition may impact the industry to some extent. The Chinese Communist Party (CCP) issued the "double reduction/720 policy," which banned overseas ESL companies from any training activity for children in China, leading to many online English teacher layoffs. This regulation change has impacted the TEFL market, which saw a large population of teachers working in China; however, there are still individual ESL teachers working with Chinese children and the market segment of adult Chinese ESL learners is still a large market. Additionally, adult learning is the largest segment of the online English language learning market.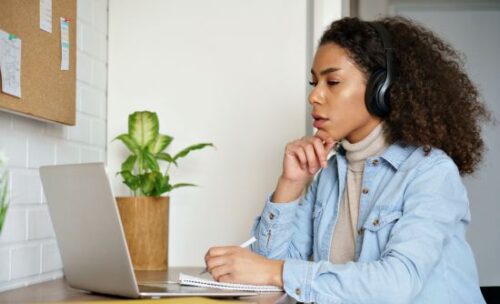 Even in the absence of the formerly large Chinese market of English as a second language young learners, there are still an estimated 1.5 or more billion English learners increasingly transitioning to online learning. Although the largest portion of the market is adult learners, ESL for children is still estimated at $3 billion and 32 percent of the online ESL market as of 2021. While there are some big players in the English language market that are well established and well known, such as Cambridge University Press and Assessment, Pearson and McGraw-Hill Education, much of the recent growth may also be attributed to venture-capital-backed online English language companies that experienced rapid growth in recent years. Some of the big names in this group include Duolingo, FluentU, Lingoda, Cambly, Preply, Fluency TV and Voxy, to name a few. Duolingo and FluentU were among the startups a recent Meticulous Research report named as "major players" in the English language industry.
While much of the coverage of online English language learning market growth focuses on apps and other independent digital learning technologies, much of the growth may be in the teacher-centric portion of the industry, which includes online language schools, teacher marketplaces, and private online tutoring. Let's take a closer look at these three types of online language learning providers.
Online language schools
Even before the pandemic, online language schools were seeing steady growth, but of course, worldwide closures of schools accelerated growth in the industry and even after schools began opening again, online language schools have continued to be popular with both students and teachers. The business-to-consumer (B2C) and business-to-business (B2B) markets for education have gained increasing popularity as the models provide accessible upskilling opportunities to adult learners who are entering or pursuing promotions in their careers. Fast-tracked advances in edtech and a culture of personal autonomy may be two of the main drivers of growth in this industry, as well as global shifts in the education industry driving the need for transferable skills to meet the needs of today's global job market, leading to an increased need for accessible, flexible online training. And instruction in online language schools is teacher-led, ranging from tutor support and grading to one-on-one private instruction.
Online language schools offer a variety of services, catering most often to adults. In some cases, courses are offered directly to the customer (e.g., ESL teacher training certifications or English proficiency test preparation), and in other cases, courses are offered to a business sponsor (e.g. corporate English language training). BridgeEnglish, the Corporate English training branch of Bridge Education Group, provides B2B corporate English language training, which is fully online, with options for private or small group instruction.
Though some brick-and-mortar language schools transitioned online during the pandemic, most returned to in-person instruction, with some exceptions for hybrid-learning options, so most online language schools are private sector. As private sector schools do not have the same government and state-level stakeholders, they can more easily provide flexible content and delivery of instructional materials. Because of this, many private sector language schools have greater access to in-demand, 21st-century upskilling resources that are increasingly becoming the focus in the public sector.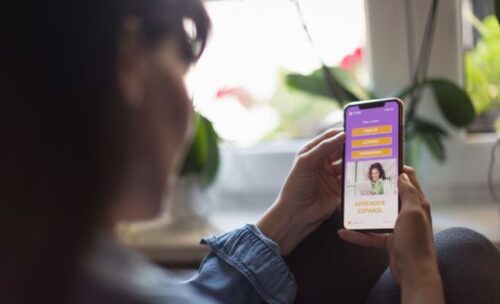 Data specific to growth in private-sector online language schools is sparse, but comparisons to similar industry sectors such as the open online course market show great growth expectations in the coming years. According to the Massive Open Online Course Global Market Report 2022, the open online course market is expected to grow to $40.61 billion in 2026 at a CAGR of 34 percent. Much of the growth in online language schools – like that reflected in the Massive Open Online Courses data – is attributed to adult learners. In 2017, Technavio valued the global corporate cloud-based English language learning market at over $1 billion and growing fast. More recent data on the corporate online language learning market in Europe found the potential growth difference for the market size between 2020 and 2025 to be $2.23 billion and a CAGR of 20.91 percent, reflecting a sharp upturn in the market that is expected to continue.
Part of the draw of online instruction may also be attributed to the increased accessibility of real-time data on learner progress, which is also typically used by the provider to continually assess the viability of their product offerings and processes. Advances in LMS systems and the ability to have a tech stack of a variety of applications have greatly increased the ability to track a variety of data points. For example, BridgeEnglish, which uses Pearson's Global Scale of English (GSE) for assessment and tracking, can provide transparent, real-time data to both the learner and the company sponsor. The GSE is a performance-based approach to language learning, which creates opportunities to identify a learner's current language level across all four skill categories, identify targeted learning goals, guide instructional strategies to meet those goals and track progress.
Some other examples of online language schools that cater to adults and the business community include EF Teach Online, Cambly and Twenix.
EF Teach online provides a platform to teach English as a second language to adults in private one-to-one lessons or conversational groups. Students are typically professionals or university students preparing for a job interview. EF Teach Online has more than 2,300 active instructors on the EF platform who are independent contractors who set their own schedules.
We combine innovative technology that we develop in-house with excellent instructors to offer an immersive and engaging learning experience."
There are different course packages available to students. "For the student learning pathway," Laura Wilkes, former EF Teach Online Director of Teacher Training & Engagement, said, "we offer a combination of self-paced learning alongside teacher services. A student may opt for a combination of self-paced learning access with tokens they can use for group lessons and private lessons. Another student may select a self-paced course only, with the additional option of personalized teacher feedback on their writing and speaking via specific set tasks and tests. Overall, there is much flexibility in the model we adopted to best serve students' needs, goals and budgets."
While there are other options for professional online language learning, Wilkes believes EF Teach Online stands out among the competition. "We combine innovative technology that we develop in-house with excellent instructors to offer an immersive and engaging learning experience," she said. "Teachers who may be interested in learning more about EF Teach Online should visit the website."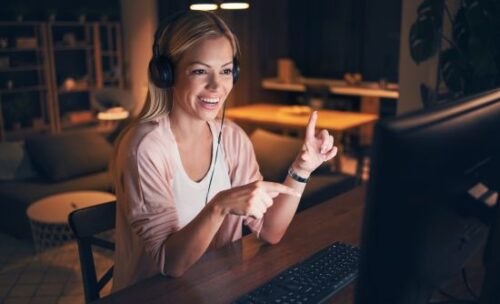 Twenix is an e-learning startup that helps corporate teams master English through daily, 26-minute online conversation sessions with teachers from all over the world. "We operate like a language school," said Álvaro Herrero, Twenix Head of Supply Operations and Recruiter. "Students come to us, trust the brand, choose a time and we assign teachers."
"We are very confident in our methodology as a way to learn."
The Twenix model is somewhat unique. Students are not assigned a single teacher and instead meet with different teachers each session, which Herrero considers a value proposition for students. "They meet with people with different accents and different backgrounds," he said. "That creates diversity. So, if the student wants to do a course on English marketing, some teachers will be more knowledgeable about marketing and some more knowledgeable about the language. We like the mix of different backgrounds."
"The methodology is what is different," Herrero said. "It's extremely simple and really helps the students. We've moved away from the academic methodology, learning by doing grammar exercises." Instead, the focus of the sessions is simply to become comfortable communicating through short, consistent conversations with a variety of teachers. "Our teachers love having these sorts of engaging conversations about very different topics."
Twenix was launched in 2017 and initially used a simple Zoom video conferencing format but over time, moved courses onto its own platform. "We are very confident in our methodology as a way to learn," Herrero said. "We want the product to reflect our methodology."
"We also invest great resources in unique continued professional development for all our teachers who can grow, work and help our corporate students meet their career goal."
BridgeEnglish provides corporate service training, language training and testing services for global businesses. Students are corporate clients learning business English, with some private students also taking courses such as IELTS preparation or general English.
BridgeEnglish Director Carlos Pizarro believes there are many ways BridgeEnglish stands out in the corporate English training market. "Being a TEFL provider for 20 years and a language provider for more than 30 years gives us a unique position where we know quite well what makes a great teacher and what a great corporate client needs. We train, recruit, select and manage our teachers, providing the same high quality that Bridge offers to our corporate clients. We also invest great resources in unique continued professional development for all our teachers who can grow, work and help our corporate students meet their career goals." Read more about BridgeEnglish in the article, "Get to Know BridgeEnglish and Discover New Online Teaching Opportunities."
BridgeEnglish has seen great growth in recent years, which Pizarro attributes in part to clients migrating to online learning, including in cities, regions and countries where only onsite services were offered, but also to expanding opportunities for new clients in new territories embracing online language learning.
Tutoring marketplaces
Another fast-growing market, this one geared toward online language tutoring, is the English tutoring marketplace. General e-commerce marketplaces that sell goods have skyrocketed in popularity during the last decade, with leaders in the industry like Amazon, which generated $365 billion in sales from the U.S. alone in 2022, seeing huge growth. The research study, "The landscape of B2C e-commerce marketplaces in Latin America and the Caribbean," published in 2022 by the United Nations Economic Commission for Latin America and the Caribbean (ECLAC), found the aggregate traffic to marketplaces grew 29 percent between 2019 and 2021, from $20.6 billion to $26.5 billion, with some growth attributed to the first wave of the pandemic. A number of other factors were attributed to growth in e-commerce marketplaces, including government regulation changes, socioeconomic and demographic factors that increased access to technology and levels of entrepreneurship and technological proficiency.
Teacher marketplaces such as TeachersPayTeachers (TPT), recently acquired by IXL Learning, saw a record number of teachers buying and selling on the platform. IXL Learning brands include some language companies such as Rosetta Stone, SpanishDictionary.com and inglés.com. While there's little data as yet specific to industry trends for language tutoring marketplace growth, the boom in both the English language learning market in general and e-commerce marketplaces indicates continued expansion of this accessible teaching and learning option.
English tutor marketplaces were a virtual unknown a decade ago, and yet, today, these online platforms appear to be thriving, creating vast opportunities for both learners and teachers. These platforms for learning, like other online learning options, saw a vast boom during the pandemic, but as the industry data and projections show, post-COVID, they are continuing to grow.
"We've spent huge resources building up our technology over the last six years."
Precursor general marketplaces such as Amazon and Etsy, coupled with growing investment in educational technologies, led to expansion of K-12 teacher marketplaces like Teachers Pay Teachers (TPT) and then language learning marketplaces such as Preply, Langu, and Cambly. These e-commerce sites connect students with online tutors, providing many options for students, such as choosing their teacher and flexible scheduling.
These evolving marketplaces have invested a great deal into the technologies that make them popular. "We've spent huge resources building up our technology over the last six years," said Langu Co-Founder and CEO Travis Wentworth. "This includes the ability for companies to have their own dedicated pages where their students see only pre-selected teachers, as well as an admin dashboard where HR managers can see all their students' usage data (how many lessons they've had, which teachers, how much credit they have used/have left, etc.). We've also built our very own virtual classroom designed for learning languages, which was a major R&D project."
Like other online learning choices, marketplaces provide accessible data to learners and other stakeholders that reflects real-time learning progress – something that is increasingly in-demand in the global education industry.
Many teachers in the English language industry tutor for marketplaces for additional income and experience. Bridge alum Edward Hallifax combines freelance work with a company in Spain, teaching conversational English online to business professionals, with teaching for Cambly, another tutoring marketplace. "Last year, I worked with over 2,000 students from 67 countries," he said.
The overall model of most tutoring marketplaces may be somewhat similar, but there are differences among them. Some provide only synchronous options, while others provide a combination of synchronous and asynchronous learning options. Some provide tutoring for children, while others focus on adults. In most cases, students view teacher profiles and choose a teacher that fits their needs or preferences.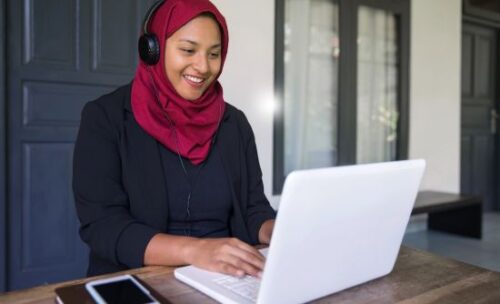 For example, Preply is a marketplace on which language tutors create a profile, defining their experience, areas of specialty, etc., and students – children through adults – choose a tutor and book lessons, which take place in a virtual, video-based platform. The system also tracks learning progress, providing data for both the teacher and student to assess progress toward learning goals. English is just one of 24 languages for which Preply tutors provide instruction. Students may also use Preply to prepare for the IELTS or the TOEFL or practice their pronunciation and business English.
"We have a wide range of students from all over the globe coming to Preply to find a tutor and they all have different preferences, learning styles, learning goals, etc., so we want to make sure we have all types of tutors available to be able to provide the perfect match for every student," said Claire Schmidtt, Preply's Supply Growth Manager. Preply has both native and non-native English-speaking teachers.
Preply also has Preply Business, which is the B2B side of the company, offering corporate English training to businesses.
"Our technology is second to none – a lot of investment and years of iteration has given us a platform that's intuitive and smooth and is constantly improving."
Langu is another marketplace that provides private, online tutoring lessons with language tutors. The Langu marketplace caters to children, students preparing for language proficiency exams, business professionals and anyone else who wants to learn a language for travel or as a hobby. Langu offers both B2C and B2B options with its wide array of services.
The strong teachers and competitive prices are reasons Langu Co-Founder and CEO Travis Wentworth said Langu stands out among other language marketplaces. And "our technology is second to none – a lot of investment and years of iteration has given us a platform that's intuitive and smooth and is constantly improving." Langu also offers discount codes for Bridge courses.
Wentworth also referenced flexibility as one of the primary benefits of Langu. "Compared to studying with offline teachers, I would say the main benefit is that you have vastly greater choice in terms of the kind of teacher you study with," he said. "If you're studying a language for one or more hours every week for months, that's a lot of time you're spending with someone, so it's worth making sure it's a good match. And we're able to offer great diversity in terms of teacher expertise, backgrounds, interests, personalities, etc., and we give students the chance to try multiple teachers before they make a commitment."
The language marketplace Cambly connects global students with native English-speaking tutors worldwide in on-demand or reserved lessons. This marketplace is a conversation-first English learning platform that focuses on teaching students' real conversation skills in one-to-one and group lessons.
Cambly was founded in 2012 when online ESL education was uncommon and has grown over time, also fueled by the pandemic years, and is now a recognized name in the marketplace industry. The marketplace caters to children and adults. The format is tutor-centric for students, with tutors working individually with students. Cambly also has a B2B corporate English division that works with organizations to provide online, one-to-one language training.
"Our growth in 2020 was incredible, and we've continued to grow since."
"Cambly is a tech company built by two incredibly talented engineers, so from the beginning, we've grown Cambly in a way that can keep up with our growing platform," said Meagan Walsh, Senior Marketing Associate at Cambly. The fact that Cambly is a global marketplace on which students and tutors can find one another at any time, day or night, is one of the things that makes Cambly stand out, she added.
"Our growth in 2020 was incredible, and we've continued to grow since," Walsh said. During the pandemic when working from home was the only option, students and tutors were looking for online options. "Students became more open to the idea of learning English online, and many people who work from home were looking for an enjoyable job where they could still socialize and meet new people despite the global circumstances," she said. "These days, we're welcoming countless students every month from growing markets around the world, and as a result, we're welcoming more tutors to the platform than ever before."
Bridge alum Vesela Koeva currently works as a corporate language teacher for an international IT company and has a side business giving private classes. She has also worked for several marketplaces. She pointed out that technological advances have "allowed educators to have greater flexibility and control over their schedules, work from anywhere and reach a wider audience of students from around the world." Conversely, students also have access to teachers from all over the world.
Private instruction
Some entrepreneurial teachers are also contributing to the online language learning market, taking advantage of the growing opportunities for online instruction. These independent teachers have moved beyond freelance work for online language schools or marketplaces and started their own online teaching businesses. These businesses range in size from small, owner-run companies to those that have scaled operations to include larger pools of employees. Services and content range as well, with some providing one-to-one tutoring or small group classes and others selling ready-made lesson plans and other teaching content. In many cases, services offered are multi-faceted, creating a combination of active and passive income. New teacher-led business owners often begin by building their small business while still working full- or part-time.
One great example is Online Teacher Dude Tim Gascoigne, whose ELT journey began years ago with teaching at a brick-and-mortar school in Canada. He eventually transitioned to teaching ESL online in China, working with companies partnering with Chinese schools in 2018. He took some courses and grew his skills base. "At that time, there was this massive industry that allowed thousands of North American teachers to work from home teaching English to Chinese children," Gascoigne said.
"I was in a good place and time to pivot the content, as well as my own online teaching."
Like many teachers, Gascoigne experienced some challenges with the COVID-19 pandemic, as well as some new opportunities brought about by the rapid shift to online learning, Gascoigne started building a private business on the side, recording teaching tips on his YouTube channel and helping other teachers navigate the online learning space. When legislation changed in China, his company work ended, but he saw there was still a huge demand for ESL teachers in China. He saw others in the same position, losing their jobs overnight and, as he was already providing resources and support for ESL teachers, it made sense to begin offering teacher training full-time. "I was in a good place and time to pivot the content, as well as my own online teaching," he said. "There's still a huge demand in China and there are workarounds."
These days, Gascoigne teaches online and provides courses for ESL teachers looking to start their own businesses. His training covers the types of decisions that need to be made when starting out, such as how to receive payments, market services, find students, teach lessons and so on.
"I was fortunate to have a few years of the Online Teacher Dude brand, so in some ways, answering those questions was a little more natural for me. The fear of doing it on their own is what a lot of teachers face."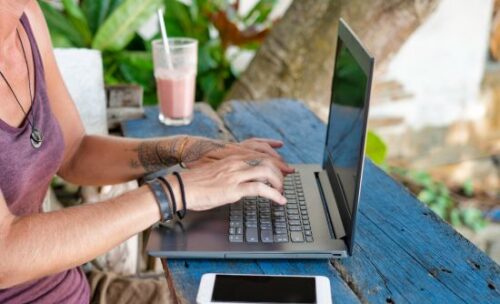 Gascoigne said the growth in the online industry, the accessibility of today's online technology and social media have created great opportunities for teachers to develop their own businesses. While he did get his start creating resource videos on YouTube and posting to social media, he still believes the best way to grow a business is still through word-of-mouth. "That's how I've grown mine," he said. "But if you know who you're teaching and where they live on social media, that's how you can target them. For example, if you're teaching adults, LinkedIn is a really great place to connect with adults. Their search parameters are such that you can really get targeted."
As independent teacher businesses grow, Gascoigne also provides tips for expanding independent teacher businesses, sharing strategies for scaling operations, choosing LMS or teaching platform solutions, building a website, choosing e-commerce solutions, etc.
"My business is still evolving, but right now, I offer private classes to adult learners who love to travel."
Rachel Story is another great example of an ESL teacher who took advantage of the growing online English language industry to build a business. She started teaching English after moving to China in 2010 and made the transition to online teaching with VIPKid in 2016. She enjoyed the digital nomad lifestyle, traveling while teaching, and so she started a blog about her traveling and teaching lifestyle. In 2020, she started teaching for the marketplace Langu and in 2021, she decided she wanted to "cut out the middleman" and start her own online English teaching business.
These days she publishes on her travel blog, Grateful Gnomads, and teaches private classes to others who want to pursue the digital nomad lifestyle. "My business is still evolving, but right now, I offer private classes to adult learners who love to travel," Story said. "I help them build the confidence they need to travel independently or get a remote job and become a digital nomad."
For private teachers and tutors and online language schools and marketplaces, knowing the market is a key component of success. Finding students and targeting in-demand niches provides opportunities for growth. Staying up to date on market data highlighting current trends and projected areas of growth will guide focus and next steps to maintain and build upon current growth.
Where are the students and what are the popular niches?
Some student groups and parts of the world are leading growth in the online English language learning market, with others showing promise for future projections. Increased online access, job market training demand and government initiatives are a few of the reasons behind large market shares.
The 2022 Meticulous market research report named the Asia-Pacific market as estimated to account for the largest share of the English language learning market, "attributed to the growing need to improve communication across borders, increasing access to ELL platforms, high demand for multilingual professionals and government initiatives to strengthen nation education networks." Also impacting this growth is the "adoption of digital technologies in educational facilities, high education expenditure in the region, various schemes launched for supporting digitization in education and increasing disposable income."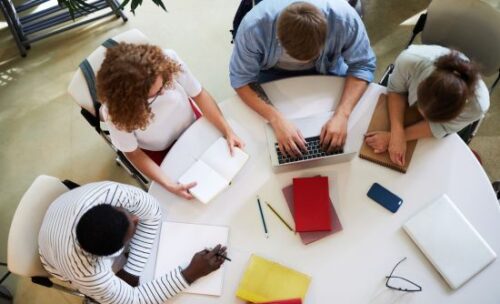 Latin America is also an area of high demand for the online language learning market. According to Statista, Latin America saw a 55 percent increase in tourism, which may be connected to surging ESL needs. Big global businesses in Latin America also drive language needs. Government initiatives like the Foreign Languages Competencies Development Programme have also made English a requirement in many schools. As the market for ESL has grown in the industry, increased English teacher training has increased, leading more government initiatives to provide targeted continuing professional development to better prepare teachers. Bridge partnered with Latin American governments to support English teacher professional development, providing professional insights and access to TEFL/TESOL certification courses.
Other markets such as India, South Korea, much of Europe and Africa are also seeing high rates of growth and hold potential for the future.
As far as the typical student taking language courses online, most students are adult learners. Adults 18 and older are estimated to account for the largest share of the market due to rising demand for cost-effective learning programs, flexible programming and accessibility. This market highlights the rising importance of English in business and professional areas, likely driving the increase in online learning demand for adults. Adult learners comprise the largest market, and business English and professional English niches are among the most popular online courses.
What will the future hold?
While the pandemic had a definitive impact in expanding the online learning industry, there's evidence that online learning was already moving in that direction. There was a sharp rise in online learning, affecting more than a billion learners. But an acceleration of this trend was building for years prior to the pandemic. The fundamental aspects of the online learning infrastructure were already in place for the evolving market. The COVID-19 pandemic was simply the catalyst to speed the transition. The World Economic Forum highlighted the growth in online learning, exploring some of the drivers behind the growth, including people's need to navigate the changing job market and the closing of the global skills gap. Online learning platform Coursera released its 2021 Impact Report, which showed more than 20 million new learners registered for courses in the year – the equivalent to total growth in the three years pre-pandemic. The online learning trend did sharply rise with the pandemic, but a strong upward movement already existed in the years preceding the pandemic, as well, with 2016 showing 21 million registered learners, then 28 million in 2017 and 35 million in 2018.
One positive element of the cataclysmic growth inspired by the pandemic was an improved student perception of online learning. The Instructure 2022 State of Student Success and Engagement in Higher Education report found that a growing number of students want to take fully online courses or hybrid courses, and they want to see more technology and digital resources utilized in courses. One region stands out, with 72 percent of students in Latin America being more likely to want to take courses in a fully online format. Asian Pacific students were close behind with 68 percent more likely to take online courses. Survey respondents also had positive opinions of using digital materials, open education courses, online learning and online exam proctoring.
"This open attitude is something we didn't really see as much before the pandemic."
From the disruptive experience of the pandemic also came increased evidence of the benefits of one-on-one and small-group tutoring. Tutors who are well qualified with experience have been shown to greatly accelerate learning, particularly for ESL students. Two new studies from Spain and Italy show encouraging signs that online tutoring is effective. And the benefits of access to tutors are linked to both child and adult learners. As increased recognition of the benefits of online tutoring grows, more opportunities for expansion of this market will result.
While many may wonder if the huge growth of the ESL/EFL market during the pandemic will be sustainable, industry trends and reports from some of the heavy hitters in the market seem to point to continued growth. Despite some initial slowing of the market as brick-and-mortar schools began to reopen, industry experts see exciting gains that indicate increased acceptance and popularity of online learning.
"A lot of people and HR departments still really like the flexibility and cost advantage of online lessons," Wentworth said, describing Langu's continued growth since the pandemic. "This open attitude is something we didn't really see as much before the pandemic."