An opportunity to prepare students for interviews made Bridge alum Clayton Oliveira, from Brazil, realize his potential in teaching English and switch from pursuing a career in engineering to teaching Business English. Now, he's thriving as an online English language trainer for two language companies as well as an independent teacher. Curious how his TEFL career took a turn and what he has learned from the experience? Read on to find out!
Can you start by telling us a bit about yourself?
I'm Brazilian, born and raised. I have a bachelor's degree in International Relations, and for a few years I was striving to become a diplomat but I ended up taking a different path.
Before teaching, I worked in IT. I was that IT guy doing computer maintenance and support. And I did frequently ask, "Have you tried turning it off and on again?" Now, it's been five years since I began teaching English, as I started at the end of 2018.
New to TEFL? Learn how to get qualified for a lifetime of teaching English as a foreign language.
How did you get into English teaching?
I always say I started teaching English almost by accident. Here in my town, there is a large oil and gas industry, so many multinational companies have their production plants in this area. The job interviews for these high-paying jobs are usually conducted in Brazilian Portuguese and in English, so there is a real demand for qualified professionals who can communicate in English.
I was studying engineering, my second bachelor's degree, when some colleagues asked for help preparing for a job interview. They knew I could speak English and asked if I could help them practice. I agreed and we found an empty classroom in the college building to do that. When we finished, they said they enjoyed it very much and suggested I teach others. I didn't take it seriously at the time but they mentioned our practice session to other students and soon enough a few more requests to practice English started popping up. Finally, a friend of mine suggested I should start charging and take it seriously as a job.
To my disbelief, people were actually interested, even when I made it very clear I wasn't a proper teacher. I kept adamantly saying I was just a guy who knew English and enjoyed helping others learn it (for a small fee this time). They didn't care, and for broke college students, it was great!
After a short while, I had a lot of students, both group classes and individual ones. I was spending the whole day in college teaching English (and doing very little studying for my engineering coursework) and I was enjoying it a lot. Every day I would look for an empty room I could use and text the room number to people so they could find me. I completely lost interest in engineering and eventually, I dropped out.
By the end of that year, I realized this was the career I wanted to follow. Now, I just had to figure out how to do so without informally using the classrooms in the college building and how to actually get some training to become a real professional English teacher.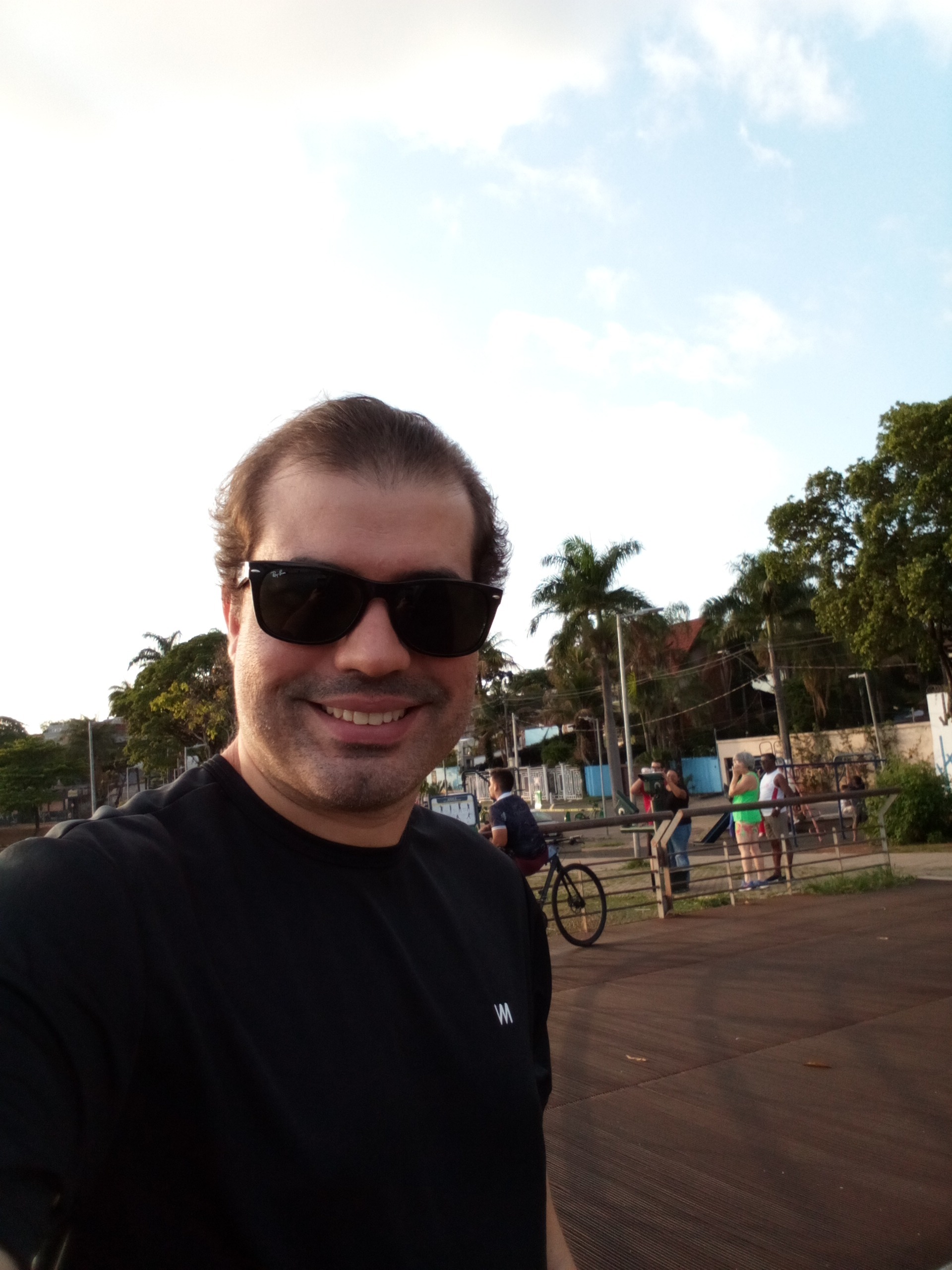 What is something that you've learned from your students that made you a better English teacher?
I'm always learning something new with my students. I think teachers must have an open mind when they enter the classroom and never assume the student is a blank slate. I think the most important lesson I've learned is that the classroom is a place for an exchange of ideas from both sides. A teacher's job isn't to "deposit" things in the learner's mind; quite the contrary, a teacher's job is to facilitate and support the learner's effort to build knowledge of their own.
Learn about five popular ESL teaching methods every teacher should know.
You're currently teaching English online. What's the best thing about teaching in a virtual classroom?
I love teaching English online! There are many benefits of working from home, like avoiding traffic and the pain of commuting every day or staying cozy at home during those cold rainy days (or a scorching summer day). But the best thing in my opinion is the chance I have to get to know people from all over the world. I've had the opportunity to teach students from several different countries without leaving the comfort of my house. I wouldn't have the chance to get to know all those people otherwise. It's the best of both worlds and I love it!
Thinking about teaching online independently? Read a teacherpreneur's six reasons to become an independent online ESL teacher.
You're teaching for two language schools and you're an independent teacher too. How do you manage your class schedules?
That's a challenge for sure but I enjoy it. My life is governed by my calendar. I must be organized, so I always write everything down on my calendar to keep up with this routine.
As an independent teacher, I'm a one-man army. I'm responsible for everything, from finance and marketing to solving issues. I have the power to make a lot of decisions on my own but wearing so many hats is tiresome at times.
On the bright side, I have a lot of freedom as long as I keep my clients happy. I can innovate and try new things. Things aren't always easy as private students can be very demanding at times, and I have to deliver personalized classes on demand.
On the other hand, when working with language schools I may have a bit less freedom as I have to observe the school's rules and policies and follow their guidelines. However, I can focus on doing what I love, and that's teaching. The school has a system in place and the syllabus ready, so I don't have to worry about doing any of that. What's awesome about working with a school is being part of a team. It's great to have someone to count on and share ideas with.
Looking for ways to stay organized? Read about digital tools for teaching English online that can help with scheduling, class activities, creating content, and much more.
Can you tell us more about your teaching jobs?
Currently, I'm working with Bridge and a local language school here in Brazil. Both of them offer Business English classes and work in partnership with multinational companies.
My students are employees of companies and they are learning English to advance their careers. Usually, they're eager to get a promotion or to be able to participate in international projects within their company. In general, these students are managers, engineers, or work in the IT area. They take learning English very seriously but often they're very busy as well, which means work sometimes gets in the way of learning. As a teacher, I have to help them as much as I can while they're juggling their responsibilities at work and at home with their families, and also learning a second language.
Read about the essentials of teaching Business English online and in person.
What do you enjoy about teaching Business English?
I love this job! I get to know a lot of people and learn a lot from them while I teach. It's an enriching experience! One of the main characteristics that sets Business English apart from general English is the topics dealt with in class. In Business English classes we don't talk about the animals in the zoo or home furniture or typical general topics; instead, the class topics revolve around things related to the corporate world such as participating in meetings, negotiating, closing a deal with clients, and so on. I can draw a lot from my background in international trade and my short-lived experience in industrial engineering. But also, from my personal research, I'm always interested in learning about business and the economy and that helps.
Interested in training to teach Business English? Learn more about Bridge's Specialized Teaching Business English Certificate.
Working with private learners
My private students are adults as well, and my lessons range from general English to individualized classes focused on very specific issues. For example, I had a graduate student who had to present their research at an international conference and they needed help preparing to give this presentation. Some students like this one want a teacher to work with them one-on-one, and they're willing to pay extra for this. I also still coach people for job interviews like when I first started teaching English. But now I have my own setting and experience!
Thinking about an independent English teaching career? Download our free eBook: New to TEFL? How to Become an Independent English Teacher.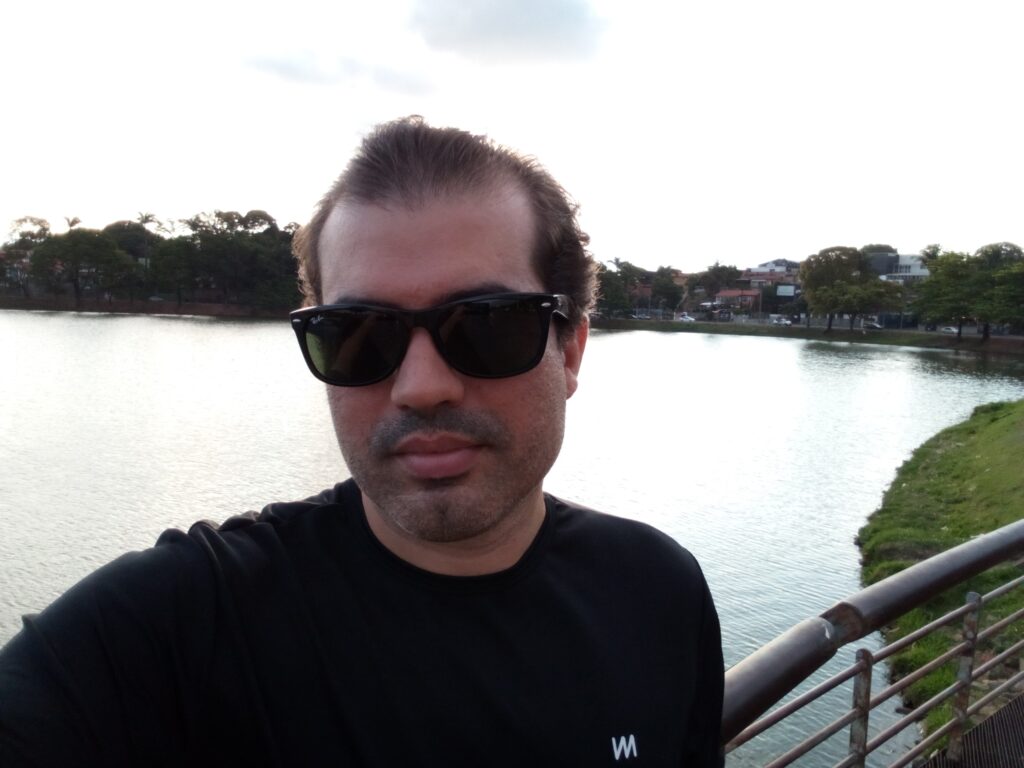 What do you do when you're not teaching?
Currently, I'm working on a master's degree in Applied Linguistics. I'm doing research on bilingualism now. I believe that studying is essential for teachers. Since I started to teach, I've been studying and learning more and more about the job. I took TEFL courses, read many books, and researched a lot on the internet. I think it's important to keep honing my skills and invest in courses and other qualifications on top of my teaching experience.
Do you have any tips for making your online English lessons engaging?
Personalization is a great tool in the classroom. Personalization happens when students can express their ideas and opinions in the classroom when they're invited to participate and share. Everybody loves giving their two cents about most topics.
Building rapport is extremely important. The teacher must take the time to get to know the students to some extent and to understand who they are and what they're looking for in the class.
Have you had experiences in your teaching career when you felt like you made a difference?
Yes, most definitely! I always feel excited when I learn students have achieved their goals. I feel thrilled when a student tells me that they finally landed their dream job after we worked together preparing for that job interview, or when they successfully went to a conference abroad for their company, or even that they were able to welcome a foreign visitor to their workplace and got noticed by coworkers and superiors.
Like I said before, I'm always studying and working hard to improve my skills. In my opinion, this kind of commitment is important to achieve professional excellence. The first Bridge course I took was the Micro-credential, as I wanted to dip my toes in and feel how things were before jumping head first. Although I currently work with adults and young adults, I know there is a big market for teaching kids and I was curious to learn more about it. This seemed the perfect opportunity to do so. I enjoyed this course very much.
Later, when I had the chance, I took the 120-hour Master Certificate course. This was a great experience that deepened my knowledge and improved my teaching skills. I felt much more confident after I completed it and that had a positive impact on my classes. And more recently, I took a specialized course in designing custom courses because I needed to learn more to expand the range of my abilities beyond teaching. I'm not done taking courses yet. I have my eyes set on a couple of other specialized courses that I will be taking as soon as I have the chance.
How have these courses helped you professionally?
First of all, they helped me with practical knowledge. Lots of times we may think we know what we are doing or that we're doing it right. We don't. That's the reason we need to keep seeking new knowledge. Taking courses helps me make informed choices, gives me alternative ways to handle things in the classroom, and improves my performance overall.
Furthermore, I feel much more confident in my professional capacity, and it is reflected in the quality of my work. When I first started teaching, I had no training and I just wanted to help people, and I still do. But now, I look back and I can see all the mistakes I was making unknowingly. The students at the time enjoyed my efforts and that encouraged me to continue teaching. I could have remained the same, and maybe people would still enjoy my classes today. However, in spite of my best intentions, my skills were poor and limited. After all, I wasn't a teacher. I was just a guy who knew the language. Today, I have confidence in the quality of what I can deliver.
Read about eight benefits of professional development in ELT.
What are your tips for people who want to teach English online?
Besides the basics, like investing in a good quality camera, a good computer, and a reliable internet connection (you don't need the top-notch thing right off the bat; you could be bootstrapping and eventually improve your equipment), I would say that teaching online is still teaching people. I mean, you might be teaching through a screen and only see a small talking head on the screen, but you can't forget that's a human being.
Building rapport is extremely important, even more so online than in traditional, in-person classes. The teacher should always strive to make a human connection beyond that internet connection and to get to know that student.    
Learn about finding your niche for teaching English online.
How would you like your English teaching career to develop further?
First, I must finish my master's degree in Applied Linguistics. After that, there are a couple of certificates I'd like to get, such as the certificate of C2 level of proficiency, as I'm not a native speaker of English. The one I currently hold is level C1 and it is old.
I also intend to continue teaching to put into practice everything I've learned so far. And I don't know what the future holds, perhaps a job overseas, or even becoming a digital nomad. Who knows?