From learning a new language to living in distant towns, Bridge alum David Leach, from the U.S., has lived many colorful experiences in Japan for almost two decades. Formerly teaching through the JET Program, he is currently an English teacher and Assistant Language Teacher in Fukushima. Read on to find out how he prepared for immersing in a different culture, how he landed opportunities, and tips to thrive as an EFL teacher in Japan!
Can you tell us a bit about yourself?
I'm from Iowa. At university, I studied physics and computer science (not really related to English teaching, but your journey in life can go in unexpected directions sometimes). After that, I had a variety of part-time jobs, and then I did computer tech support for a few years.
I've been teaching mostly in rural areas and small cities in the northern part of Japan. I started in the far north, in Hokkaido, and now I'm in Fukushima.
I have been doing English-related work for 19 years, but it hasn't all been teaching. In addition to teaching my own classes, I have visited public schools as an English teaching assistant, helped with community events, and done a bit of translation work.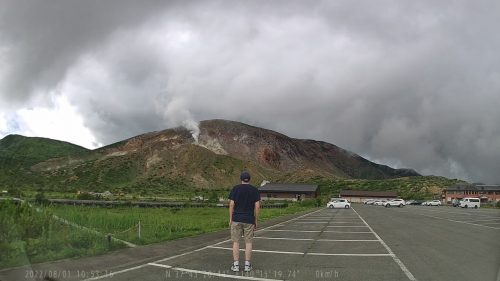 Learn about six ways teaching abroad can optimize your personal and professional growth.
How did you get into English teaching?
For as long as I can remember, I have wanted to try living overseas. I read a lot of books and articles on the subject and decided that English teaching looked like the best way to have a steady income and support myself while doing it.
But I thought, "Will I like teaching?" and "Will I be any good at it?" To find out, I volunteered to teach a one-time class for new hires at my computer tech support job, and I spent a year as a volunteer tutor for a foreign resident who wanted to improve his English. Based on those experiences, it seemed like English teaching was something I could do.
I started looking for work and ended up being accepted by the Japanese government's JET (Japan Exchange and Teaching) Program. I started as an Assistant Language Teacher (ALT), which doesn't require any special qualifications. Then I visited elementary and junior high schools, and occasionally a kindergarten class, to do English activities and help with their English classes. JET has a five-year limit, and when the five years were up, I decided that I wanted to stay and continue doing the same kind of work for a while longer, so I started applying for other English-related jobs. After 19 years, I'm still here.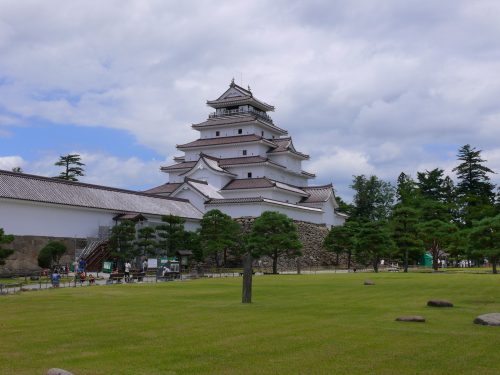 Find out about the requirements, programs, and more to teach English in Japan.
How did you adapt to a new country and its culture?
Before I came to Japan, I took some Japanese classes in the U.S. Our teachers were all from Japan, and they did a good job of teaching the culture and telling us about the unexpected cultural differences we might find if we went there. Thanks to them, I had a pretty good idea of what to expect, so there weren't any big surprises.
The places I've lived in are probably very different from the image that most people have of Japan. The first town that I lived in was a one-hour drive from the nearest train station – a little inconvenient to get to, but it had beautiful scenery and friendly people. The elementary school I visited the most while living there was 20 kilometers outside of town and had a total of eight students in the whole school. At one of their school events, I found out that the fathers of the students all owned guns and went hunting regularly. One time, one of them shot a bear on the school grounds and then brought some of the meat to the school for us to try. I thought, "What? Is this really Japan?"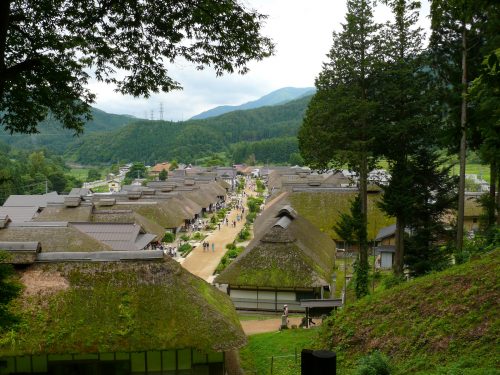 What do you like best about teaching English in Japan?
The best thing about my job right now is the variety of things that I do.
Got the travel bug? Learn about the 10 best places for digital nomads to live, teach English online, and travel.
How did you land your current English teaching job?
A friend recommended me as an applicant for my main job. The school needed another teacher, and a friend of mine who used to work there introduced me to them. I also have a second job teaching two classes per week. To find that one, I responded to an online advertisement.
Learn how to use digital badges to get a TEFL/TESOL job.
Can you tell us more about your job?
I do a variety of things. The main part of my job is to visit elementary schools to help with their English classes. I basically act as an assistant to their regular teachers. I give examples of correct English pronunciation, help to clarify meaning and usage, and help with games and activities to make the classes more fun and interesting.
A few times a year, I do kindergarten visits. We do simple vocabulary on themes such as animals, vegetables, Halloween, Christmas, phrases like, "How are you?" and so on, with songs, and lots of gestures. We also read easy English picture books.
I have never been very good at maintaining order and discipline in a room full of small children, so I am very thankful that their regular teachers are there to handle that part. I can just focus on having fun.
Besides the school visits, I do English conversation classes, about half for adults and half for children.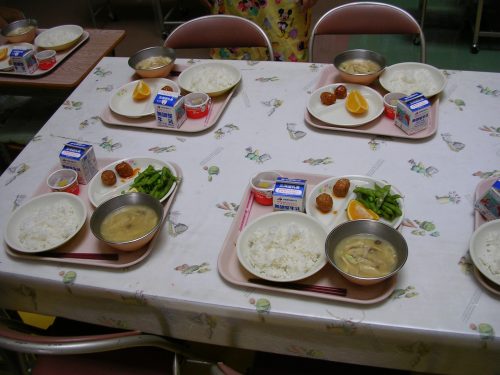 Check out these ESL songs for kids and teens and how to use them in the classroom.
What is one of your favorite activities or strategies to use for teaching English?
I work in such a wide variety of settings that it's hard to narrow it down to just one, but I have a few favorites that I use pretty regularly.
In a small kids class (one to six students), we use random flashcards to make silly sentences to practice a grammar point. If the lesson is "Do you like….?" then we take a color and food at random and ask questions like, "Do you like green spaghetti?"
In a small adult class (again between one and six students), I like to use verb phrase cards from the kids' classes to practice the day's grammar point. If we're practicing "I have never…." they take a card (for example, "go shopping") and they have to change the verb into the correct form and say something from their own experience. For example, "I have never gone shopping at midnight." When possible, I encourage the other students to think of follow-up questions to ask. For example, "When do you usually go shopping?"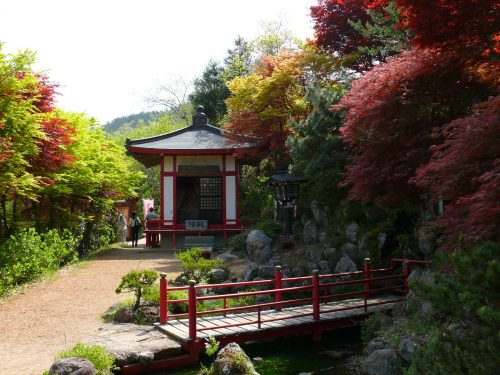 This is my first certification for teaching English, so I was looking for a general, all-purpose certificate that is widely accepted. One hundred and twenty hours is the industry standard, so the 120-Hour Master Certificate course seemed like the logical choice. I can add other, more specialized qualifications to it later if I choose to do so.
Explore Bridge's Specialized TEFL Certifications and ELT Micro-credentials.
How did this course help you professionally?
The course gave me a lot of ideas for presenting new material to students at various levels, and a lot of good ways to review previous material so the students don't forget it. I hope to have a chance to try them out soon. Additionally, thanks to the writing assignments, I have a new collection of lessons I can use in adult classes. Finally, it also gave me insight into why the textbooks are organized the way they are. Now, I can look at the textbooks that we use and understand some of the thinking and philosophy that went into designing them. I can see, "Oh, this textbook is using THIS teaching method. The authors put this particular exercise in this place for THIS reason."
Check out the 20-hour Micro-credential Materials Development for the EFL Classroom to learn time-saving techniques for developing dynamic English language lessons.
What's next for you?
I've been teaching English in Japan for 19 years now, but I'm thinking of returning to the U.S. sometime in the near future so I can be closer to my family. I haven't decided when yet, but I've started looking into what kinds of teaching work I can do when that time comes. I hope my TEFL/TESOL certificate will lead to some good opportunities.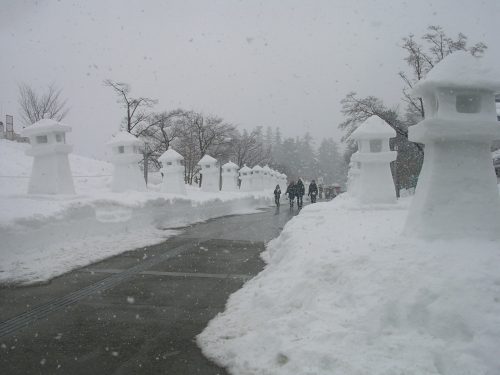 What are your tips for people who want to teach English in Japan?
When looking for a job, don't just look at big cities like Tokyo. There are decent jobs to teach English in Japan available in smaller cities and rural areas too. The cost of living is lower in rural areas, so you will be able to do more with a given amount of money.
If you can, take a Japanese class with a teacher who is from Japan and has their own experience of adjusting to life in your country. They will be able to give you some good advice and help prepare you for what to expect as a foreigner in Japan.
If you teach in Japan, chances are that at least some of your classes are going to be with children. For most of the English teachers that I know, the classes tend to be about half for adults and half for children. Some teachers teach only children, but I don't know anyone who teaches only adults. If you've never worked with children before, it might be good to try volunteering to help with children's activities in your local area so you can get an idea of what it's like.
Also, since the standard TEFL certificate course is almost entirely focused on teaching adults, if you have the time and money, you might want to supplement it with a course on teaching young learners. When I first came to Japan, I didn't know anything about teaching kids, so I had to learn the hard way – on the job, trying and failing many times. After I got the hang of it, it became fun. But my first year would have been easier if I had been more prepared.
For my entire time teaching English in Japan, the average age of my adult students has been about 60. But most adult textbooks are written for people around 20 -25 years old, so there is often a mismatch between the example conversations and the daily lives of my students. Instead of the textbook's question, "Where does your father work?" you might need to ask, "Where does your son/daughter work?" Instead of asking, "What do you want to do after you graduate?" you might need to ask, "What do you want to do after you retire?" So, be prepared to improvise.