From English teachers relocating abroad to tutors building their niche in the virtual classroom, the colorful stories of TEFL/TESOL educators continue to diversify this field and inspire others to succeed. So, in line with Teacher Appreciation Week, we've rounded up our favorite stories of Bridge graduates who have pursued their passion for teaching English and made a difference in their students' lives.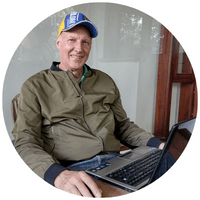 1. Ken, from the U.S., teaching online in Colombia
A lot of opportunities have opened up for Ken, a native of Colorado, since he went into retirement in Colombia. He learned two foreign languages, explored new places, and built a career in TEFL. He first taught English in schools and various institutions before going independent and switching to the virtual classroom.
Learn how Ken transitioned from the tech industry to the English teaching field, his experience immersing into a different culture, and his passion for learning a variety of topics, which include philosophy, metaphysics, and several alternative healing techniques.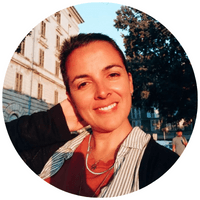 2. Margarida, from Portugal, teaching English as a digital nomad
As a globetrotter, Margarida's luggage always includes a laptop, a pair of noise-canceling headphones, and a couple of summer clothes. While she's constantly crossing continents, she's also running her freelance online English teaching business. "Being a digital nomad has been in my soul ever since," she shared.
Find out why Margarida, who is now visiting her 67th country, decided to become a traveling ESL teacher. She also gives tips on how working as a digital nomad can be made easier, from spotting good Wi-Fi areas to avoiding distractions to managing time differences with students from different regions.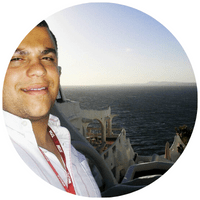 3. Halan, from Brazil, teaching aviation English
A former airline staffer in Brazil, Halan realized his potential as an English teacher when a client commended him for his great communication and language skills. With his background in the flight industry, he developed a niche so that he could teach English to pilots, airline crew, and other aviation professionals. His student base then grew due to recommendations, and it's not uncommon for him to be recognized by many people when he's at the airport or in restaurants nowadays.
Halan explains why the English language is crucial to aviation. He also shares how he has helped many pilots soar in their careers and how he uses diverse materials to help his students learn better.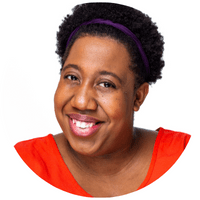 4. Sisi, from the U.S., teaching English using hip-hop
Though most of Sisi's work has revolved around performance art, she has always been passionate about teaching and languages. So, when she found out about the Lo-Fi Learning Arts 'n EFL Program, which teaches educators how to use hip-hop in English class, Sisi decided to join the English teaching field too. When asked what her favorite part of the program was, she shared, "I've enjoyed just being able to practice being an emcee of my own classroom!"
Find out how Sisi became enamored with teaching ESL, her takeaways from the Lo-Fi workshops, and the goals that she has set in line with her newfound career.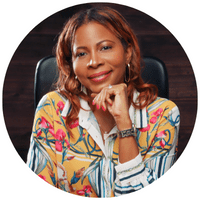 5. Cheryl, from Jamaica, teaching Business English
When Cheryl found an opening to be an online English teacher two years ago, she leveraged her experience in the corporate world by specializing in teaching Business English. Most of her students come from different multinational companies and, knowing how challenging the business world is, she's always thrilled to help them improve their communication skills in English, whether it's for meetings or negotiating with their counterparts abroad.
Get to know Cheryl as she shares how she prepared to become a Business English teacher and recounts how she has helped her students achieve their goals.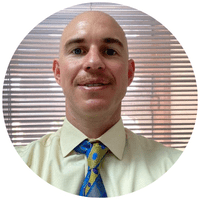 6. Joshua, from the U.S., teaching military English
Joshua had been teaching in South Korea for six years when he found an opportunity to teach military English in Saudi Arabia. Though this meant having to adjust to a totally different culture, he was more than ready to relocate. "Anybody who teaches abroad should be prepared to adjust their living style to the customs and cultural situations of the country," he shares.
Now, Joshua is teaching English and test preparation classes to Air Force and military personnel in Khamis Mushait, Saudi Arabia. He shares his strategies for teaching this niche and building rapport with new learners abroad.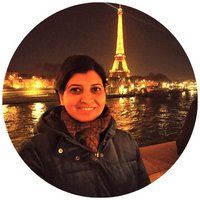 7. Suchismita, from India, bilingual school teacher in France
When Suchismita relocated to France, she saw a chance to change careers as she noticed that the demand for English teachers was high. A former political science lecturer in India, she prepared to get into English teaching and started working via the online ESL marketplace Preply. She later landed a job at a bilingual school in Paris, although this hasn't stopped her from continuously building her specialization in teaching Business English and perfecting her French.
Check out Suchismita's determination to strive for better opportunities in a competitive TEFL market and her tips for teachers aspiring to work in this region.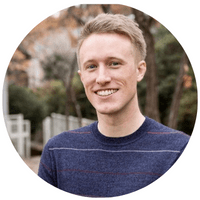 8. Chris, from the U.S., teacherpreneur in Japan
After building his EFL teaching career at a private school in Kanazawa, Chris chose to become independent by starting his own English teaching business. Launching his own venture required him to find the most effective ways to market his business, from passing out flyers in establishments to gaining a presence on social media. Nevertheless, he was able to boost the number of his learners, which are comprised of kindergarteners and adult professionals alike.
Learn more about how Chris successfully made his own company thrive – even amidst the pandemic – and the lessons he learned from running an English teaching business.