Determined to make her own way in a new country, Bridge grad Suchismita, from India, has been teaching English since she immigrated to France. She's currently teaching ESL to young learners at a bilingual school. She fills us in on how she has built a new career and offers tips for how to land English teaching jobs in France.
Can you share a bit about yourself, Suchismita?
I am from India. I'm 37 years old, and I came to France in February 2019. Right now, I live just outside Paris. I was a lecturer in political science, but ever since I came to France, I decided to give my career a shift because I didn't think that it was going to work. So, I decided to take a TEFL/TESOL course in 2020, and that's when my English teaching career took off.
Why did you decide to switch to English teaching?
From the very beginning of my education, I've always been taught bilingually in India, until my master's. So, I was always fascinated by English as a subject. And, upon coming to France, I realized that there is a huge demand for English teachers or instructors here.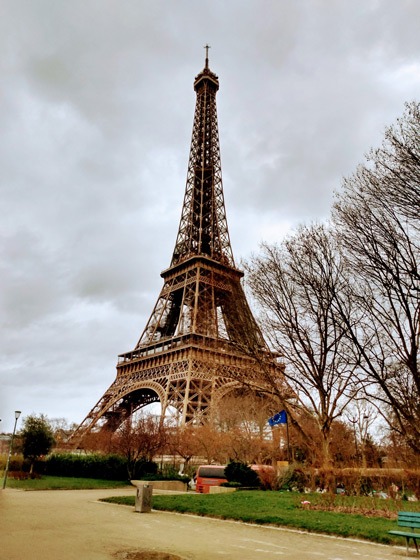 Where have you taught English over the last two years?
I mostly taught online because in 2020 there was simply no option to teach offline, although I have kept track of several language teaching institutes that exist here in this region of Île-de-France. There are also several institutes in and outside of Paris as well that specialize in English teaching. So, there is a demand for conversational classes and for Business English, which is a very interesting niche over here, although it takes you a lot of experience to get there.
I applied to several schools over here — to teach young learners, Business English, and conversation classes. I attended several interviews, but they didn't go as I expected. This year, I applied to this particular school, which is closer to my home. In France, you need a minimum of six months of experience teaching offline, but I think my strong point was that I was teaching for a long time. The director allowed me to have this opportunity even if I didn't have experience teaching offline and even if I didn't have experience teaching English to young learners. But yes, I got this opportunity!
Read about Suchismita's experience teaching English online.
How did you find out about the English teaching position at the bilingual school in France, and what was the application process like?
There are several job websites and platforms, such as LinkedIn and Glassdoor, which I think are also connected to a website called Indeed. Glassdoor keeps sending you notifications about your job preferences and any other job that matches your profile. This is how I came to know about this school, which was opening. I just had to fill in some basic information and I had to select one or two interview dates. After two days, I got a call from the director, and she told me to come down for an interview. After a week, I got the offer.
Get more tips for landing an English teaching job.
Can you tell us more about the school you work for and your students?
The school is a bilingual school, and it has its headquarters in Paris. It's a small enterprise, and it mostly caters to young learners.
My students are within the age range of five to eight years old. We have evening classes as well.
There are some other teachers who cater to teenagers, which means between the age of 15 to 18. Teen students don't come to the center for classes because they have to prepare for their baccalaureate.
Find out more about teaching English to young learners.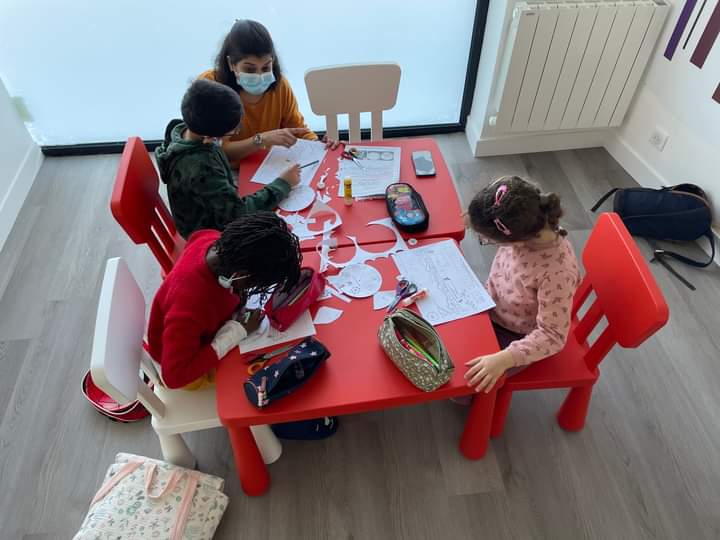 You've been teaching for some time now! How have your teaching skills developed so far?
My teaching skills have developed a lot, I think. I know I've been always interested in English, but then I never thought I'd use it as a profession. Over the past two years, I have learned something new every day with my students. I have multilingual students from all across the world, from France, India, the U.S., Slovakia, and Tokyo. They also have different levels according to the CEFR.
I discovered that this was the most basic requirement of all the language schools over here. They normally want a TEFL/TESOL certificate of 120 hours, but sometimes people get other qualifications as well.
I decided to take the 120-Hour Master's Certificate course because it was a combination of everything. It taught me how to teach grammar and prepare assignments, and I got a brief introduction to Business English and teaching young learners.
The course helped me to master all of these skills, and most importantly, how to teach grammar because, without grammar, you cannot proceed. There was also a list of reference books that I benefited from.
If you're new to teaching, you'll want to get initial training and qualification with a TEFL certificate. You can explore our online TEFL courses to get started!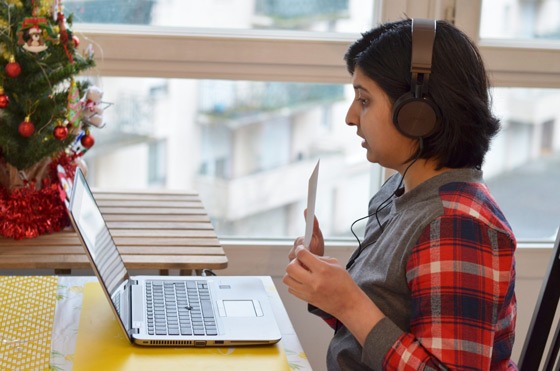 What's next for you?
My plans for the future are:
I need the six months' experience of working in a school so that I can apply to some international schools over here.
I need to perfect my French because I'm still very weak in French. I can speak French, but it's not up to the level I would like it to be if I have to go and teach in a bigger school.
In the future, I would like to take the Specialized course in Teaching Business English because there is a lot of demand for Business English, but if you are not very familiar or acquainted with Business English, it's tough to make your mark here.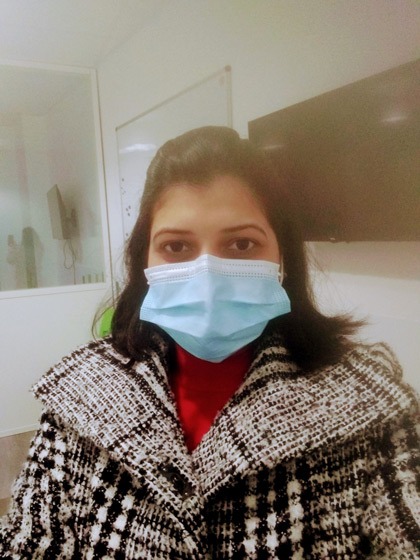 Do you have any advice for English teachers who want to land jobs in France?
This job market is expanding because I see a lot of language institutes. There is always a demand.
For native English-speaking teachers, I think it's not a big issue because there is always a very high demand for native English teachers here.
You need to be a bit proficient in French, or you need at least an A2 level of French.
Sometimes, schools here stress the need for a minimum of six months of experience.
If you want to teach children, you need to have experience teaching young learners or working with young children.
Most recruitment takes place from March to September. Most of the bigger schools start in September, so you can start looking for a job around that time or maybe even before that.
There are a lot of opportunities for au pairs here. For those who are looking to spend a very brief time in France, you can live with a French family, teach English to the family's children, and, in turn, live in and explore Paris.