Mastering the Art of Teaching PTE Test Prep: Expert Advice From Bridge Alumni
By Krzl Light Nuñes
June 23, 2023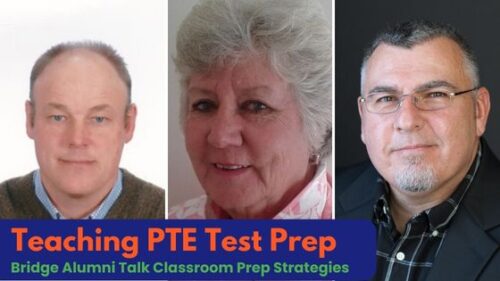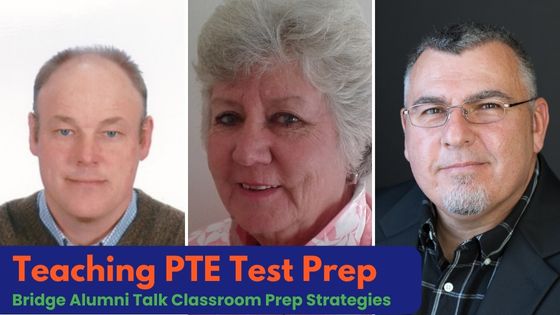 Are you thinking of building or broadening your TEFL niche by becoming a Pearson Test of English (PTE) trainer? If so, you may also wonder how other English teachers have started teaching PTE preparation. Three Bridge grads of the Micro-credential certification course in Teaching PTE Test Prep share why they decided to get into PTE test prep, how the training has prepared them for this specialization, and their tips for setting up PTE students for success.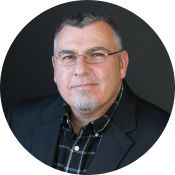 Geoff Ames
Independent English teacher from the U.S.
Why did you decide to teach PTE test preparation?
It was a practical decision for me to teach PTE prep. My student niche is high school to university level as well as business students. Each group has its own preference of which English Language proficiency test to take for their specific needs. Ultimately, adding PTE prep to my toolbox makes me more marketable as an independent TEFL teacher.
How has the Micro-credential course in Teaching PTE Test Prep helped you in teaching this niche?
This course has complemented an online Zoom presentation on the PTE test that I attended several months ago. However, I'm not yet finished with the Micro-credential in Teaching PTE Prep as there is a wealth of information with many external links, and though I have completed the online work, I feel a need to go back through it all prior to completing the final assignment.
Read about the PTE format, scoring, and more in The Ultimate Guide to Teaching PTE Test Prep.
What are your top tips for preparing to teach PTE test preparation?
Make use of the Pearson PTE website.
Understand the Pearson PTE test and the way it is scored as thoroughly as possible.
Realize that some students are expecting miracles when they haven't prepared. So, be honest with those students about the amount of preparation that is required to score well.
Interested in teaching business students? Learn more about Bridge's Teaching Business English Specialized Certification.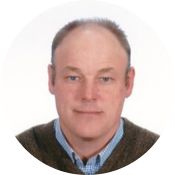 Edward Hallifax
From the U.K., teaching ESL online from Spain
What made you get into teaching PTE prep?
As online exams will be the future of assessment, it is important to keep up to date with new changes in the ESL market. I had heard of the PTE exam and felt I needed to learn more. The exam itself is much more flexible than the Cambridge suite of exams, which are starting to feel a little dated in our new AI world.
Why did you choose to take the Micro-credential in Teaching PTE Prep?
The reason I took the course was to familiarize myself with the exam and its structure, so I would be prepared to familiarize students with the test and scoring criteria.
What are your tips for helping your students ace the PTE?
Prepare for all parts of the exam equally.
Understand how the exam is scored.
Know your students' realistic target score.
Practice, practice, and practice.
Read about Edward's teaching journey and his experience as an online teacher in Spain.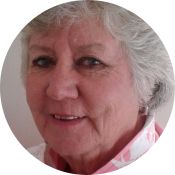 Linda Henning
Teaching English online from South Africa
Why did you decide to teach PTE test preparation?
My interest was piqued when I attended a webinar on PTE recently. My background is that I already teach online and I had noticed that many of my students chose the TOEIC test as their lesson. I realized that I needed to improve my knowledge about these English proficiency exams. I first took the Micro-credential in Teaching IELTS Prep, then the Micro-credential in Teaching TOEFL Prep, and finally the Teaching PTE Prep Micro-credential. I haven't taught PTE prep yet, but I plan to apply for a platform that offers this course to students.
Find out what test prep providers are doing to make English proficiency exams accessible, effective, and secure for today's test-takers and other stakeholders.
How did the Micro-credential course in Teaching PTE Test Prep help you in becoming a trainer?
The PTE course is exceptionally comprehensive compared to the other two courses I did. Completing this course has opened the door to whole new ways to teach at various levels and provided access to the necessary tools available to prepare students well for the test. I refer, of course, to the Global Scale of English (GSE) tool kit – it is a game changer!
Read a guest article written by Pearson with eight resources to guide your English language classes.
What are your tips for teachers who want to get into teaching PTE prep?
Always test the English level of your learners.
Establish the student's goals and specific subject vocabulary.
Be prepared, acknowledge the difficulties and frustrations of students, and be kind.