Into the Metaverse: How to Find ESL Students Using Facebook
By Savannah Potter
July 10, 2023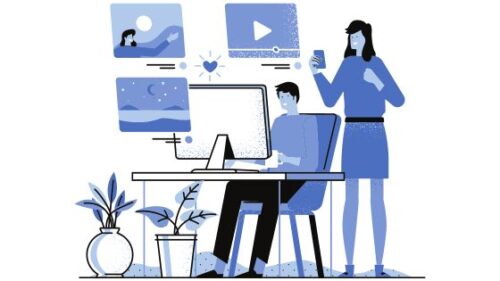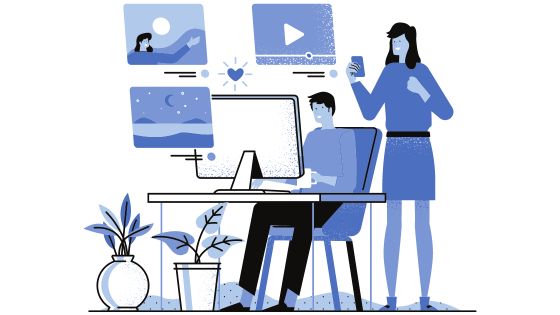 Adaptation is the key to success in any industry, and teaching is no different! Online English teachers and teacherpreneurs, in particular, have to constantly review their skill sets to make sure they're optimizing their time and effort. A major component of long-term teaching is finding new students to add to course rosters. Social media is a key part of that process. Here's how to leverage the Metaverse and find ESL students using Facebook.
Explore 7 other ways you can use social media to get more online English students.
Freshen up your profile
Seasoned education professionals know that when it comes to social media, keeping multiple accounts is the golden rule. If you haven't done so already, create a business account for your teaching page. Even if you keep your personal page low-key and generic, as a teacher you need a buffer between personal and professional online spaces. If you have a teacher profile on Facebook but it isn't a business account, consider switching over. There are a number of reasons to do so, including who your profile will reach, what content is protected, and how the algorithm tracks engagement on your page. Here are a few ways to spruce up your online teacher profile:
Update your profile picture to a smiling, bright photo that showcases your personality.
Add some digital badges to show what you specialize in and what skills you've picked up recently.
Make sure your contact info is up to date and visible to prospective students.
Pin an introductory video to the top of your page.
Upload some photos and videos of your previous teaching experiences.
Learn how to set up your LinkedIn profile to get more students.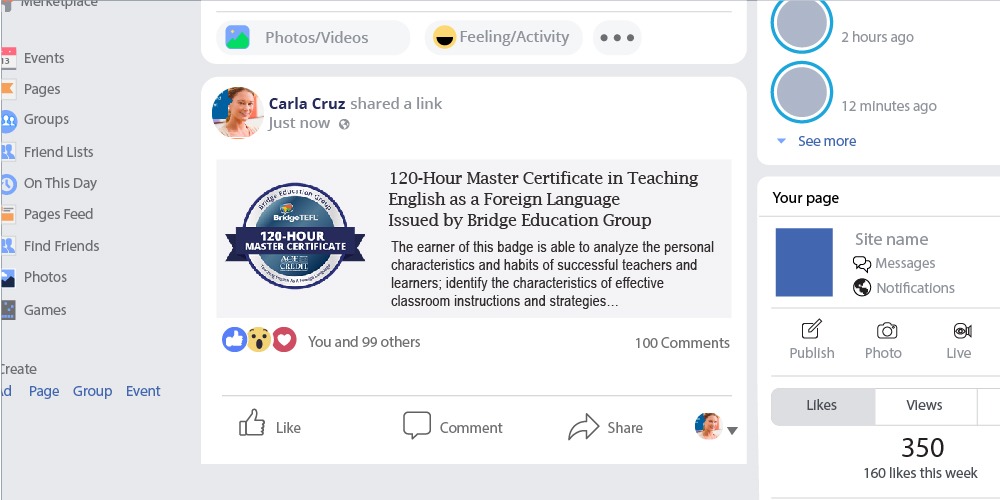 Create content
The most important part of using Facebook to find new students is creating content. There are a few common-sense guidelines to follow when posting to your teacher profile.
Avoid foul language, politics, or inappropriate content.
Content that attracts students will be engaging and fresh, so post regularly. It's recommended to post every day for maximum engagement, but as long as you're active on the page once per week, your profile will pop up in searches. The biggest factor in terms of content is consistency.
Engage with others' content, add friends, and join groups to maintain an active presence.
Make sure your Direct Messages (DMs) are open and that anyone can message you – you don't want to miss out on a student trying to reach out because of your profile's privacy settings!
Content can include posts about a recent class, polls for your followers to vote on, or reels about your daily life as an online ESL teacher. Your followers, i.e., your pool of potential new students, want to get to know you. Showcasing your teaching style and personality is the first step to creating a business profile page that will attract new students.
Here are a few more content ideas that you can use on your teacher Facebook page:
Highlight a reel of yourself preparing for class.
Conduct a Facebook Live Q&A for students to meet you and find out more about your courses.
Post to your stories when you're at TEFL events, with teaching groups, or (with consent!) teaching a class.
Earn Specialized Certification in Succeeding as an English Teacherpreneur to learn the practical business skills you need to become an independent teacher.
Like, tag, and repost
To effectively find ESL students using Facebook, it's important to know that Facebook's algorithm (or any social media algorithm for that matter) relies on engagement with other users and content to figure out who to show your page to while other users are browsing. The full process is very complex, but the point is that you will need to view, like, share, and otherwise interact with other users. As a result of these interactions, your teacher profile will show up in searches, suggestions, and other community groups.
Liking posts: Be sure that any content you interact with aligns with your teaching philosophy. Be sure it is appropriate, professional, and above all, accurate. Likes determine what Facebook suggests to you, whose profile you show up on, and what content to show you and your mutuals. It may seem like a small act, but it has big benefits.
Tagging creators and businesses: Tagging other users is a great way to tap into a larger student pool and find connections online. Tag businesses that you support, companies that you buy from, and creators that produce teaching content that you like. Be sure to always give credit where credit is due for content that isn't your own.
Pro Tip: Connect with teachers to collaborate! Create a podcast, brainstorm lesson plans, or duet Tik-Toks together. Pooling resources and social media influencers will help attract students and showcase your tech-savvy skills at the same time.
Reposting content: Reposting is a great way to bring a variety of fresh content to your business page. Sharing news, events, and links across your teaching profiles boosts engagement. Similar to when liking posts, be sure to thoroughly vet any content that will be posted to your professional account.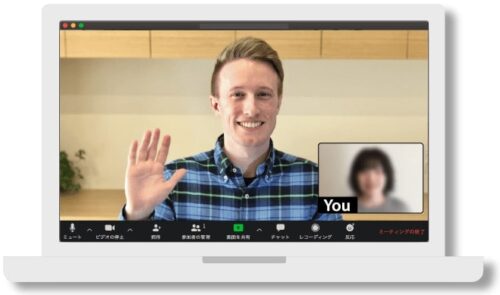 Track trending topics and searches
To get noticed by potential students on Facebook, you need to factor in which topics are trending and join in the conversation. Websites like Google Trends can be used to keep tabs on what people are searching for and interacting with. Facebook has its own Trending Topics tool that teachers can use to figure out when and what to post to their page to maximize potential engagement. Brand24 has a fascinating hashtag tracking tool that allows users to see what hashtags are being used the most on any given day. Keep in mind that various demographics of online users interact with content in different ways. If you're looking for younger students and teens, they aren't using hashtags nearly as much as Millennials and Gen X.
Get more tips for finding online ESL students.
Monitor engagement
If you really want to drive engagement and step up your game to market your ESL classes on Facebook, you'll want to leverage an online tool to monitor interactions with potential students. Facebook provides some data on who is looking at and liking your profile with their Insights tool. It breaks down page views, your profile's reach, and impressions (the number of times any content from your page or about your page entered a person's screen). New tools are being updated to include demographic information for business pages, so users like teachers can determine which kinds of students are interested in their content.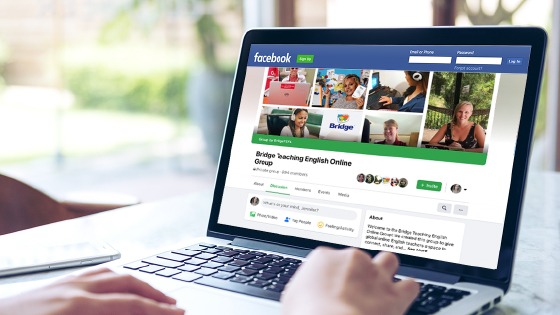 Join ESL groups
There are quite literally millions of active Facebook groups, so in order to use Facebook to find ESL students, you'll need to plug into the right groups. Groups that have 100 members or fewer create good networking opportunities while making sure your contributions aren't lost in the noise.
While evaluating the different types of groups you can join, keep in mind the perks of each type:
Industry and news groups are a great way to keep tabs on new policies, opportunities, and teaching standards at a global level.
If you have a niche or are looking to specialize, try to find groups with teachers who teach the same kind of courses as you. For example, an online Business English teacher might not get as much benefit from a group of teachers that work with children. Finding like-minded instructors can be a great way to share materials and collaborate on curriculum development.
Small groups can offer a more personal experience, while groups with many members provide an opportunity for new perspectives.
Check out the Bridge TEFL/TESOL Jobs Facebook group for up-to-date opportunities and community events.
Consider advertising
Organic exposure is great, but what happens when you're simply not garnering any attention from new students? If you want to take a proactive stance, consider running an ad for your business page as an online ESL teacher. Facebook and Meta offer an incredible variety of marketing and advertising options, claiming to be able to work within any budget. From paying per click to setting up a budget for the duration of your ad campaign, an hour's research should find you the right advertising option for your online ESL business.
You don't have to be a tech whiz to leverage Facebook as a powerful tool to find online ESL students. With a business page, some content ideas, and a bit of time, this worldwide community space will help you connect with new students and have a positive impact on your business.