How Do I Prepare for a TEFL/TESOL Interview? 
By Jalena Johnson
March 2, 2021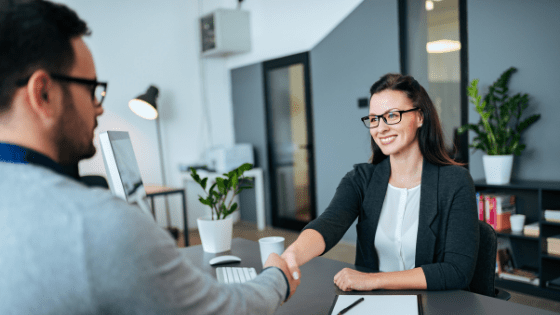 Many of you have decided to take that leap and become an online English teacher, or you may even be thinking about applying for teaching jobs abroad in the not-so-distant future. We understand how nerve-wracking it can be to prepare for a TEFL/TESOL interview, especially if you're new to teaching! So, we'll outline what to expect and share tips to help you excel at this important step ahead of you.
What is the purpose of a TEFL/TESOL interview?
Whether it's for an online teaching job or an in-person job, the purpose of the interview is essentially the same. The interviewer is observing your body language, analyzing how you speak and present yourself, and asking you questions – all in an effort to determine if you have the qualities they're looking for in a teacher and if you're a good fit for their school or company culture.
Read an article by Lorena, a tutoring business owner in Mexico, who describes the qualities she looks for when hiring teachers.
If hiring for an online teaching job, the organization also wants to assess factors such as your comfort level in front of the camera and how well you use technology. In fact, most online teaching companies will utilize their own platforms for the interview to give you an idea of what to expect as a teacher with them, and to give them a preview of whether you're a good fit within their context.
What can I expect in a TEFL/TESOL interview?
Online teaching jobs
A few of the interview components unique to the hiring process for online teaching jobs are the interview demo, your virtual classroom background set-up, and a trial class via the company platform.
Pro Tip: If you're new to teaching, consider taking a Practicum in Teaching English Online prior to your interview. This will give you confidence, train you how to teach in the virtual classroom, and set you apart from other applicants. You'll be all set for your teaching demo and trial class!
Teaching Demo
Many online English companies will require a teaching demo to be submitted as a preliminary measure prior to an actual interview. This helps them have a visual of the skills that the teacher already possesses to determine if there is teaching potential. They'll provide the instructions to create the demo, so follow them closely. Some of the requirements might be:
Introducing yourself
Having an inviting classroom background
Reading a book for two minutes
Sharing some of your props
When creating your demo, speak clearly, be energetic, and have a clean or bright background that would appeal to the students. Taking your time with the demo could mean being invited to the next step: the interview. Practice several times first, then record your best demo!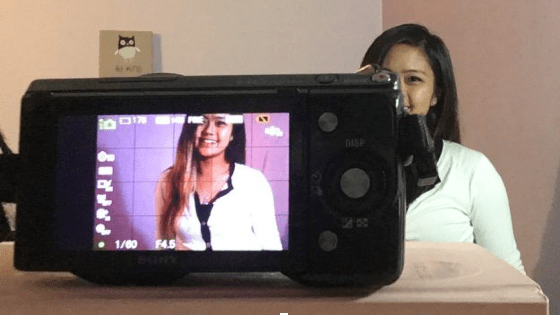 Teaching Background
When preparing for an online TEFL/TESOL interview, your online teaching background should be appealing to the age groups that you intend to teach. For instance, if you are applying to teach younger students (elementary/middle school age), it would be beneficial to have a colorful and fun background with plenty of props. Younger students LOVE color, characters, and props that encourage them to participate in class.
Get some ideas for online teaching props.
Trial class
Additionally, English companies may want to conduct a small trial class, with or without students, to have a visual of your teaching methodology. However, this is nothing to panic about! Again, speak clearly, be energetic, and be yourself! You've already been chosen for the interview, so they see something in you, and not all teachers are the same, which is what will make you stand out. Show what you know and give it your best shot.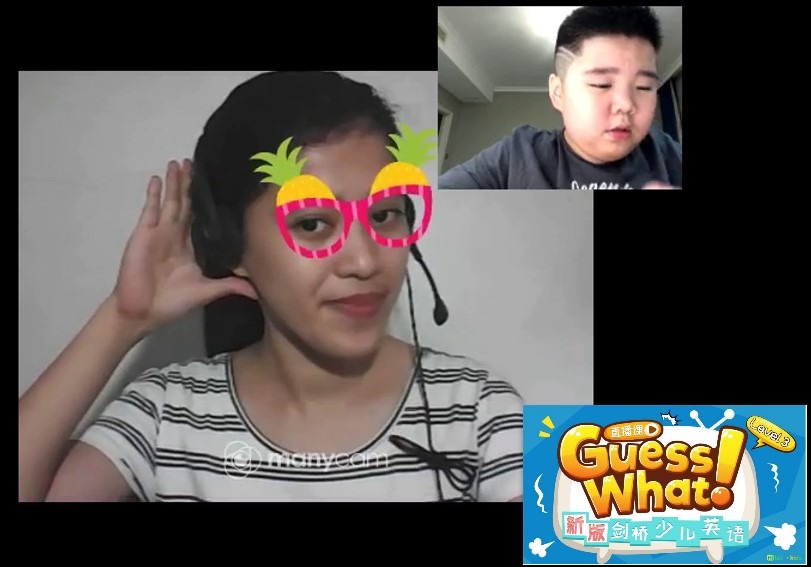 In-person teaching jobs
The interview components unique to in-person interviews include more questions focused on your background to determine your adaptability and teaching philosophy and a more formal trial class.
Questions to gauge your adaptability
To prepare for an in-person TEFL/TESOL interview, especially for a job abroad, it's important to share your interest not only in the school and the position but the host country. You should also be prepared to demonstrate how you have adapted to new situations in the past so that the employer can imagine you adapting there as well. Be ready for questions such as:
Tell me about a time you had to adapt to a new culture. What techniques did you use and how effective were they?
How would you handle the situation if you were suddenly asked to substitute for a class for which you were not prepared?
Why do you want to teach in (country)? What do you think will be the biggest adjustment?
Adaptability is extremely important, especially when teaching abroad. Teaching contracts usually require a 6- to 12-month commitment, and schools are seeking teachers who will embrace the local culture, complete the full teaching term, and possibly stay longer.
Questions about your teaching philosophy
A teaching philosophy covers your teaching style and core beliefs. Some related questions an interviewer might ask include:
It's important to be able to discuss your teaching strategies and goals during an interview. Even if you've never taught before, consider getting some TEFL/TESOL experience prior to your job interview so you'll be able to share examples, talk about relevant experiences, and use TEFL/TESOL buzzwords.
Formal trial class
You may be asked to give an in-person trial class (either part of a lesson or an entire class) at the language school or center. You'll be observed by another teacher and/or the head of the school or company's hiring manager to see if you're a good fit for their students.
What should I do to prepare for a TEFL/TESOL interview?
Research the online teaching company or school, as well as the location. Show that you understand the company's culture and mission, how the school operates, who the students are, and the methodology behind how classes are taught.
Anticipate common TEFL interview questions and how you might answer them. These questions might be about your teaching philosophy, English grammar, classroom management, or why you want to teach English.
Consider your past experiences and how those skills can help you now.
Test your technology ahead of time. This includes familiarizing yourself with the platform (Skype, Zoom, company platform).
Check your lighting. For online interviews, be sure that the interviewer/students can clearly see you and your background.
Establish a quiet space with a clean background. The background should be free of distractions, neat, and organized if using props.
Dress professionally. Be neat, avoid clothing with large logos (unless provided by the teaching company), and avoid clothing with offensive material.
Prepare some quality questions to ask the interviewer as well. Some examples might be: "How might you prefer I handle this type of situation?" "What is expected during the warm-up sessions with students?" or "Who can I contact for further mentorship or questions concerning my teaching?"
Review common ESL terms and acronyms.
Double-check your interview time, especially if you are interviewing online and there's a large time difference between where you and your interviewer are located.
Remember to smile (even though you're nervous)!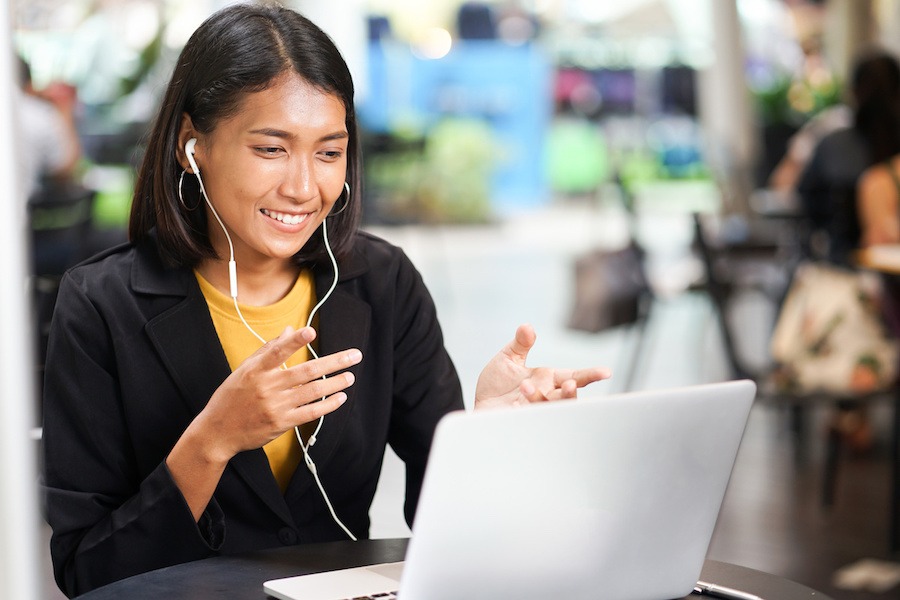 What are the possible questions I'll be asked in an ESL interview?
When preparing for a TEFL/TESOL interview, consider the questions you might be asked and practice answering them beforehand. You can do this alone or grab a friend or family member to help you out. Practicing your answers ahead of time will make you more articulate in your responses and help you appear better prepared for the job.
English companies have a goal to hire teachers with a strong teaching foundation who understand how to nurture professional relationships, provide good written and oral communication, and have a positive, lasting impact on their students.
Here are some popular online and in-person job interview questions to consider:
Can you tell me a little bit about yourself?
Do you have any teaching experience? How long did you teach and in what setting?
Have you ever taught English before?
Why do you want to become an English language teacher?
How would you establish discipline in the classroom?
How would you handle this type of behavior (example provided)?
What are three words to describe your teaching style?
Can you share some methods you have used to engage tired or uninterested students?
What are the top 5 questions to ask an interviewer in a TEFL/TESOL interview?
Not only is it important to be prepared for the interviewer's questions but also to be prepared to ask some questions of your own! Do some research on the company to be fully aware of what they do and how they operate. You are helping the company reach its goals by providing a valuable service. However, you will want them to help you reach your professional goals as well. By doing your research and asking quality questions of your own, you can determine if the company is the best fit for you.
Here some possible questions to ask in an online or in-person TEFL/TESOL interview:
What are the students' and parents' typical goals?
Is there a requirement for how many classes I teach or how long I teach?
What strategies or policies does the school have in place for classroom management?
Are there professional development opportunities for teachers?
Need more inspiration? Read this next: 8 Questions to Ask Before You Take a TEFL Job.   
When preparing for a TEFL/TESOL interview, do your research on the school or online tutoring company you are applying to. Consider the questions that may be asked ahead of time, while also preparing some of your own. Be enthusiastic, be professional, dress professionally, and wear your brightest smile. Once you get to the interview, you're halfway there!