We Asked Top Online English Teaching Companies: What Do You Look for in Tutors?
By Bridge
June 8, 2020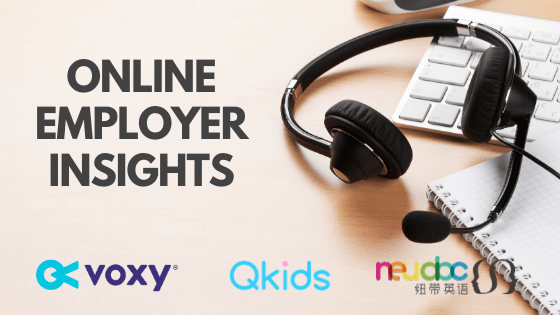 Are you TEFL/TESOL certified and ready to apply for online teaching jobs with top companies? Now is a great time to get hired, and if your training included specialized certification in teaching English online, your resume is already going to stand out from the rest. But what other qualities, or even non-teaching-related skills, do online employers look for, beyond the listed requirements? This is the question we asked recruiters with several leading English tutoring companies. Learn more about these companies and what catches their eye when it comes to selecting the ideal tutor candidate.

NeuABC is an online English tutoring company catering to Chinese youth that was created through a partnership with the U.S.-based Cricket Media. This combination of cultures is reflected in the company's principles; from the Chinese side, an emphasis on simple, respectful, and cooperative business practices, and from the American side, the cultivation of critical thinking, creative problem-solving, communication, and digital skills. The end result is high-quality children's educational content (provided in partnership with Macmillan Education, LLC) that helps students master the English language.
What are the basic hiring requirements for NeuABC tutors?
Accredited teaching certification or ESL certification (e.g. TESOL, TESL, TEFL)
Bachelor's degree (the degree can be in any discipline)
Native English speaker resident of the US or Canada
Experienced teaching ESL/EFL to children ages 3-12, in the classroom or online
Comfortable using instruction using tools such as PowerPoint, Skype, Zoom, and ClassIn
One year of teaching experience
Learn more about English tutoring positions with NeuABC or apply now.
Beyond the basics, what else does NeuABC look for in tutors?
Ruth Ventrello, a NeuABC recruiter, describes the ideal English tutor candidate:
"The ideal NeuABC tutor will be experienced and have their own "toolkit" of skills that help students succeed. A good tutor will have good interpersonal skills with the ability to assess how to engage the student according to the student's individual personality. They are flexible and able to adjust their teaching style and persona to the student. Some students are very timid requiring a softer approach to engage them, while others are bubbling with energy that a good teacher matches and focuses into learning. In addition, a good tutor is professional and organized, incorporating good pedagogy to create a successful learning environment."
Watch a video to learn more about tutoring with NeuABC:

Voxy delivers a high-quality, unique language learning solution to millions of students across the globe. Their proprietary personalization technology creates lessons that are tailor-made based on each student's level, interests, and goals. Voxy's English classes are offered one-on-one and in groups teaching sessions and include creative, game-like activities to help enhance the learners' experience and make it fun.
What are the basic hiring requirements for Voxy tutors?
TEFL certification (or in the process of getting certified)
Available to teach at least 10 hours per week during peak times
Experience with task-based language teaching methods using authentic materials
At least 3 years of English language teaching experience in private and group sessions
Online English language teaching experience
Learn more about English tutoring positions with Voxy, or apply now.
Beyond these requirements, what makes a Voxy applicant stand out?
Christina Appel, Voxy's People Operations Coordinator, describes the type of teacher they look for:
"Voxy often is on the lookout for experienced teachers who are tech-savvy, open-minded, and eager to learn more about our task-based methodology.  Independence and a proactive approach are qualities that serve our most successful teachers well. Overall, we like to think that the role fits into a number of differing profiles; any potential applicant is encouraged to do some research before applying to make sure Voxy would be a good fit for them. A candidate should also be prepared for a multi-stage interviewing process with us. We're always eager to talk to ESL teachers all over the world!"
Get tips for creating a stand-out resume for teaching English online (and see a sample).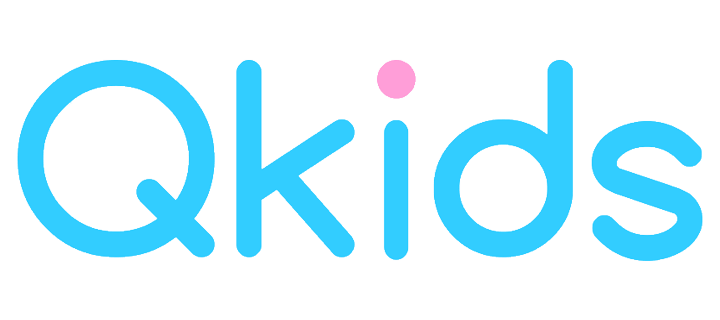 Qkids English is an established online language learning platform providing English language classes to over 800,000 Chinese students, ages 4 to 12. Their patented, user-friendly online classroom delivers unique educational experiences to families in the comfort of their own homes, using a narrative, game-based curriculum that makes learning fun for both students and teachers.
What are the hiring requirements for Qkids tutors?
Teaching license or in-person or online TEFL certification
Bachelor's degree
Available to teach at least 6 hours per week
Eligible to legally work in the US or Canada
Prior teaching experience or equivalent experience in education, tutoring, mentoring, or homeschooling preferred
Learn more about English tutoring positions with Qkids, or apply now.
Beyond these basics, what qualities does Qkids look for in tutors?
According to Caroline Wu, Co-Head Coaching, Xiamen Headquarters, they seek tutors with the following traits:
"Teaching online is a great opportunity to show off some of your best natural traits: being friendly and approachable, encouraging and supportive, kind and patient, eager to lead and guide. Online teachers apply their best traits to help students around the globe acquire new experiences that help them grow socially and academically. Online teachers need to have the ability to notice and adapt to diverse needs, strengths and interests of students. If you are enthusiastic about helping all students reach their individual goals, and willing to support using your best traits, online teaching is a good fit for you."
You can browse English teaching jobs with these and other top online tutoring companies, as well as create a unique teacher portfolio, on the Bridge Job Board.