10 Powerful 2021 Goals for English Teachers to Ring In the New Year
By Camille Turner
December 16, 2020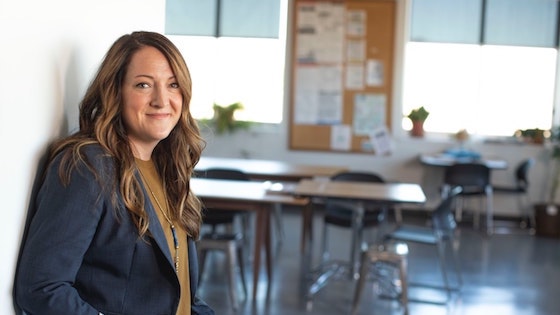 Arguably, 2020 was a year like no other, and for many, 2021 holds the promise of a return to normalcy and with that, new possibilities. Whether you're choosing a few New Year's resolutions or just need to spice up your teaching routine, setting some new goals for the upcoming year is a great way to kick things off! We'll look at some meaningful 2021 goals for English teachers that you can use to build a more engaging classroom and take care of your physical and mental health.
1. Get certified or upgrade your existing certification to 120+ hours.
Let's kick off this list of 2021 goals for English teachers with an essential one: TEFL certification. If you're not already certified, consider getting a professional TEFL/TESOL certificate this year. A teaching certificate can grant you access to better jobs and higher pay. If you already have a certification, you can upgrade it to ensure that it contains 120+ hours of study, as 120 is the average number of credit hours that employers will want to see. Whether you plan to teach abroad or online, you can't go wrong with online TEFL certification!
2. Enhance your resume with professional development.
Professional development for ESL teachers is incredibly important if you want to stand out from other job applicants and continue improving as a teacher. Professional development can take the form of:
3. Develop a teaching niche.
If you want to earn more money as an English teacher, you should consider developing a teaching niche. This means that you'll specialize in a specific area of teaching, such as teaching business English or teaching English online.
You can develop a teaching niche by earning a specialized certificate and gaining experience in your chosen area of the ESL market. By becoming an expert in a specific area of English teaching, you'll be a more competitive job applicant and can even consider launching a career as a freelance English teacher!
Read online teacher Krzl's 10 things she wishes she'd known before becoming a freelance English teacher.
4. Learn a new skill.
Throughout your English teaching career, you should strive to learn new skills! Keeping up with the latest English teaching tools and educational research and developing your skills as a teacher will help you to deliver fun and effective lessons to your students. It also makes you more marketable as a teacher.
A great way to learn a new skill is to take a specialized course in a specific area of ESL teaching. For example, you could get a Specialized Certificate in Teaching English to Young Learners, or you could earn a 20-Hour Certificate in Error Correction in the EFL Classroom. There are many specialized TEFL/TESOL certificates and Micro-credential courses to choose from.
5. Build better rapport with your students.
Connecting with your students will help them feel more comfortable in your class, encourage them to participate, and help you build a reputation as a caring and invested ESL teacher.
There are many ways to build rapport with students. For example:
Make sure that you're smiling and energetic throughout the class.
Incorporate ESL icebreakers into the lesson.
Praise your students for their achievements.
There are many ways to build rapport teaching English online as well, so this goal isn't just for teachers with physical classrooms!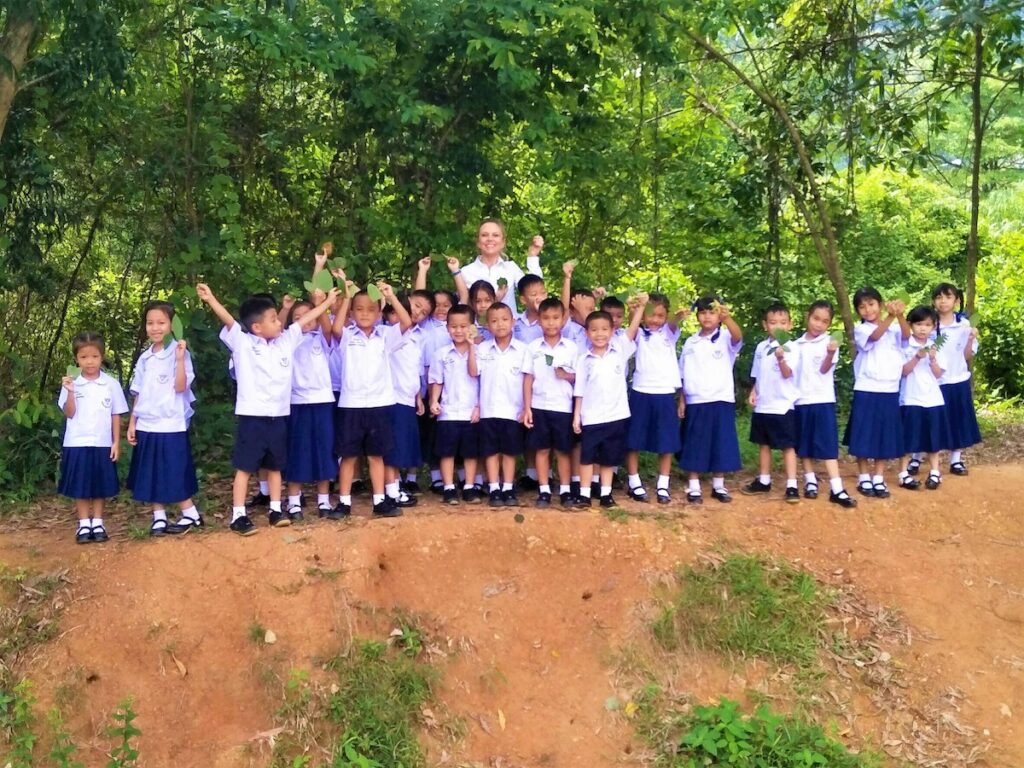 6. Collaborate more by joining a community of teachers.
Participating in teacher groups is a fantastic way to get support, receive feedback, and pick up some new teaching techniques. Consider starting a group at your school if there isn't one already. If you teach English online or just prefer to connect with other teachers virtually, you can join an online teacher group, such as the Bridge TEFL/TESOL Jobs and Teaching English Online (TEO) Facebook groups.
Communities like these provide supportive teaching groups where you can ask questions, bounce ideas off of other teachers, get inspired, and stay up to date with the latest TEFL/TESOL teaching trends, news, conferences, and job opportunities.
7. Use more technology and tech tools in the classroom.
Incorporating technology into the classroom is on our list of 2021 goals for English teachers because it's a great way to keep students engaged, present information in a new and exciting way, and appeal to all types of learners. Whether you teach online or in a traditional classroom, you can easily use technology to enhance your English lessons.
If you're not sure where to start, consider taking a Micro-credential course in Teaching English Using Video or Teaching English Using Podcasts. From watching music videos to utilizing webcam software, there are many ways to enliven your class with technology.
8. Prioritize your mental health.
Among the most important 2021 goals for English teachers is to take care of yourself. To avoid burnout when teaching online or in-person, you need to make your mental health a priority this year. Strategies for this include practicing mindfulness (think meditation or breathing techniques), eating better, getting into a routine, and sticking to a work schedule — it's so easy to keep working long after class is finished and homework is graded!
Teaching in a virtual classroom has its own set of stressors, which teachers can learn to cope with in the Micro-credential course Health, Safety, and Mental Attitudes While Teaching English Online. Both online and in-person teachers need to be aware of their physical and mental limits and work their professional lives around those accordingly.
9. Revisit your teaching style and/or philosophy.
A teaching philosophy encapsulates your beliefs about teaching and learning. It helps you define your teaching goals and decide how you're going to help your students learn. For example, you might believe that learning should be hands-on. In that case, you'd include this teaching style at the center of each English lesson. Learning how to create a teaching philosophy is covered in Bridge's IDELTOnline™ course if you need help with considering your teaching style and core beliefs. Revisiting your teaching philosophy is a good practice to do at the start of each year, as you'll never stop growing as an English teacher and should, therefore, allow your teaching style to evolve with you.
10. Teach abroad.
Maybe 2020 threw a wrench in your plans to teach abroad, but 2021 could present new opportunities for teachers who want to travel the globe! You can start preparing for a potential move by considering a teach abroad timeline, which will help you to be ready to relocate when the chance comes. International schools and language institutes are slowly reopening or preparing to reopen next year, so now is a great time to start the application process to get a job teaching English abroad.
As you ring in 2021 with new teaching goals, consider which objectives are going to be the most rewarding for you personally in terms of becoming a better teacher and taking care of yourself. Let's make this year a great one!