Is it possible for you to be an English teacher if English isn't your native language? Definitely! According to experienced English teacher, Lorena Siegel, in Mexico, the answer depends mostly on how you view yourself and what you believe it takes to be a good teacher – of any subject. Here, she shares her firsthand knowledge of how to teach as a non-native English-speaking teacher, or NNEST. 
What does it take to be an effective English teacher?
It used to be widely thought that in order to be an English teacher, you had to be a native English speaker. But what most people don't realize is that it takes much more than just knowing a language to be able to teach! In fact, just because someone speaks English well does not guarantee that they are going to be a good English teacher!
Ask yourself these questions:
Do you enjoy interacting with other people?
Do you feel good when you're able to help others?
Do you like working with children, teens, or adults?
Are you good at getting your ideas across to people?
Do you have a creative mind and are you able to "think outside of the box"?
You may be a bit surprised that none of the questions above were about your ability to speak English!  Yet, if you've answered yes to most or all them, then you more than likely have what it takes to be an NNEST (non-native English-speaking teacher)!
Without a doubt, to be a good teacher does take a certain understanding of the English language, but to be a GREAT teacher, you have to be able to create an environment in which your students feel safe enough to explore the challenges of learning English, with you as their guide.
What exactly is the definition of a native vs. non-native English speaker?
Native English speakers
Generally, a person is considered to be a native English speaker if they grew up speaking English with their family and friends and studied English at school. Native English speakers communicate primarily in English with those around them.
And while you may think of a native English speaker as being from English-speaking countries like the U.S., Canada, or England, there are millions of people for whom English is their first language even if they were raised in a non-English speaking country, such as India, South Africa, and the Philippines. In these countries, English is recognized and widely spoken, in addition to the primary language.
Non-native English speakers
On the other hand, if you're a non-native English speaker, you were more than likely born in a country where the primary language is something other than English, and English is not prevalent.
You may have been exposed to the language, either when you attended primary, middle, or high school, or you learned it as an adult at university, or even online. It's even possible that your parents enrolled you in a bilingual school or provided you with private English classes because they understood that if you learned to speak English, your professional opportunities would dramatically improve.
Is it hard to get a teaching job abroad as a non-native English speaker?
Until recently, when employers abroad considered candidates for teaching positions, they initially focused on hiring people from specific English-speaking locations, such as the US, the UK, Canada, Ireland, Australia, and New Zealand.
But more commonly now, schools and companies are aware that there are many excellent, TEFL certified teachers from countries all over the globe. Employers also recognize that non-native English speaking teachers are a valuable asset to their school because these teachers understand firsthand the frustrations and complexities that their students go through when learning English.
Because of this, there are many language schools looking for TEFL/TESOL-certified NNESTs who have already been through the process of learning English, for two main reasons:
First, they have an excellent understanding of the language and the skills necessary to teach it to others.
Second, they're able to demonstrate empathy and patience to their students.
Are native speakers better teachers?
Related to the outdated concept that only native English speakers can teach the language is the belief that if a person was raised in an English-speaking country, he or she naturally speaks better English than someone who was raised with another language.
While native speakers may have a better grasp of some aspects of language, such as idioms or pronunciation, many lack extensive knowledge of English grammar or the structure of the language, since, like anyone's native tongue, it's simply second nature to them. They may, therefore, have very little understanding of the important grammatical rules, and often mutilate superlatives, irregular verbs, vocabulary, and basic sentence structure to such a degree that it would make a linguist cringe!
And because many native-English speakers frequently take their knowledge of the language for granted, they are not necessarily good spellers or may not pay attention to how others perceive them during a conversation.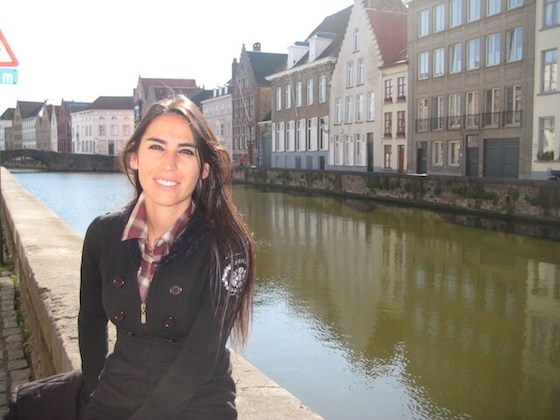 Gabriela, BridgeTEFL course tutor and English teacher in her home country of Argentina.
Non-native English-speaking teachers
On the other hand, non-native speakers usually have more knowledge of the English language. They often have a better understanding of grammatical rules, they like the way the words in English look on a page, and they enjoy reading and learning new vocabulary. As well, they look forward to having conversations with others in English because this allows them the chance to practice what they've learned.
Non-native English speaking teachers are also more likely to have a degree related to teaching English than their native English-speaking counterparts, who may only be required to hold a degree in any subject.
And more often than not, non-native English speakers have a deep understanding of how the language has both affected and improved their lives. They know that when they have become TEFL/TESOL certified and have been hired to teach English, they're there to serve a purpose, and their goal is to help their students learn everything they know. And because English is not their first language, they are well aware that they have to work harder to prove they're good at what they do.
Learn more about opportunities for non-native English speakers.
The question of whether a native or non-native English speaker is a "better teacher" is, in the end, not the question we should be asking. Both types of teachers have skills and knowledge to bring to the table. A more fitting question for employers to ask is, simply, who is the right person for this job?
What are the advantages of being a bilingual (NNEST) teacher?
Firsthand experience
As a teacher whose first language is not English, you have firsthand experience regarding what it takes to learn the language. You've been through the process yourself and know about the frustrations as well as the joys that come with learning English. You can relate to your students' point of view because you're aware of what it feels like to read something that's difficult to understand, as well as the pride that comes from figuring out the meaning of a complex question and its corresponding answer.
Because English is not your first language, you have fabulous tips and ideas on how to think about and memorize new phrases, and you can make even the most mundane information take on personal meaning for your students because you can relate to their everyday experiences.
Being bilingual
And if you are placed in a class where you speak the same language as your students, you then have the capability to explain difficult concepts and avoid extra hours of frustrating clarifications when a few short and simple sentences will do. As well, you more than likely have little tricks up your sleeve to help your students both memorize new vocabulary words and improve their English pronunciation.
If you do not speak the same language as your students and English is the only common language in the classroom, you have an arsenal of personal experiences at your disposal. You can often resort to the same methods that were used by your own teachers to help increase the learning that takes place in the classroom, and you have more patience with your students because you've been in their shoes.
Empathy for students
Essentially, as an NNEST, your best quality is the level of empathy and understanding you bring to the classroom. Because of this, your students often feel more at ease with you as their teacher since they know that you've been through the process of learning English and have succeeded!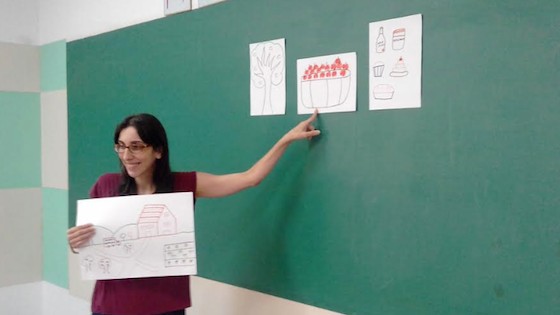 Juliana is a Brazilian English teacher in Sao Paulo.
Can I teach abroad as an NNEST? What are the qualifications?
Yes, you can! In order to do so, it's a good idea to make yourself as competitive a candidate as possible, through training and experience.
Education/TEFL Certification
If your English skills are good enough for you to have a meaningful conversation with an English speaker, you already have points in your favor. But in order to seal the deal, you'll need to be qualified. For almost all jobs, this means holding a TEFL/TESOL certificate (of about 120 hours). Many jobs will also require that you hold a 4-year university degree, preferably in a subject related to teaching English, but this can vary by region (learn about requirements by country, here).
English level
As a non-native English speaker, you may be asked to show your English level by providing the results of a proficiency test, such as the IELTS or TOEFL. Alternatively, your level may simply be confirmed via phone or Skype interview.
Teaching Experience
Next, if you are not yet working as a teacher in your home country, you might want to volunteer to teach children and/or adults in your local community center, in order to gain teaching experience. If volunteer or paid teaching jobs are not immediately available to you, look for work in places that are in need of people who can speak English. This would include working at travel agencies, hotels, museums, tourist sites, airports, and even restaurants that cater to English speaking customers.
Any type of experience with English, whether it be a volunteer or a paying job, will be seen as an added bonus to your resume!
What are the largest markets for non-native English-speaking teachers?
If you're already qualified, or soon to be, you might now be asking yourself, "Where can I teach English as a non-native speaker?" Let's take a look, by region.
Popular regions   
Asia
Due to the strong demand for teachers, Asia is a popular location for non-native English speaking teachers. Many teachers find positions in China, where the requirements are typically in-person or online TEFL certification, a 4-year degree, and a high level of English proficiency. Thailand is another option with similar requirements, whereas in Cambodia, another option for NNESTs, it's not always necessary to have a 4-year university degree if you are TEFL certified.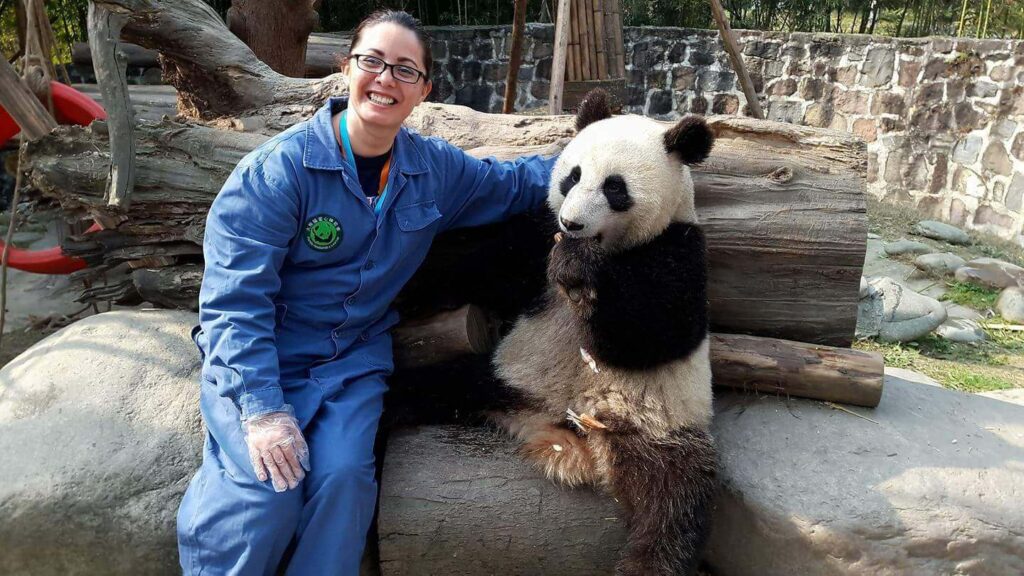 Carolina is a Colombian English teacher, currently working in China.
Latin America
Latin America is another region where it's possible for non-native English speakers to teach abroad, in countries such as Argentina, Brazil, Chile, Colombia, Costa Rica, Ecuador, Mexico, Panama, and Peru. Hiring requirements are also fairly flexible in this region, meaning you may not always have to have a bachelor's degree if you meet other requirements, such as TEFL certification.
Online
Teaching English online is yet another option for non-native English speaking teachers, especially those looking to gain more experience. This can be a great fit for NNEST/bilingual teachers for a number of reasons:
Online teaching qualifications and requirements are also usually more flexible than in-person jobs, making it a great way to begin your teaching career! This is especially true for ELT marketplaces, which don't have any citizenship requirements.
Many online tutoring companies understand that English is the lingua franca between people whose first language is not English, so they know that it makes good business sense to hire an accredited NNEST to teach English to their students.
If you choose to work for a company that caters to students who speak your first language, you'll have an even greater advantage because you will be able to explain difficult concepts while making students feel secure in the knowledge that you understand them.
As a bilingual teacher, you may have the opportunity to teach your native language as well as English, doubling your prospects of finding an online tutoring job.
 Teaching online will definitely give you a good idea as to what kinds of students you would prefer to teach when you decide to work for a school or a language company.
Pro tip: Even if a company posts a search for native English-speaking teachers, apply anyway!
Certification in Teaching English Online will help you stand apart from other applicants for jobs in this quickly growing field. Some companies that hire non-native English speaking teachers are iTutor Group, Preply, Brava, 51Talk, and English Up.
Often, these companies will ask for a video along with your resume, so use that opportunity as your chance to shine! Show how enthusiastic you are about teaching English and talk about all of the experiences that have made you want to become a teacher. A radiant online presence will set you apart from the rest of the crowd!
Watch a video interview with Krzl, an online teacher from the Philippines, in Chile. 
How do I increase my job prospects and income as a non-native English teacher
Earn the highest level of TEFL certification you can
In order to increase your job prospects as well as your income as an NNEST, it's extremely important that you earn the highest level of TEFL certification available to you. This shows prospective employers that you're serious about teaching, and in turn, they will take you seriously, too. Though there are a number of courses available on the market, you want to make sure that the certification you choose is comprehensive, fully accredited, and ideally 100 hours or more.
Recommended Bridge courses that meet these criteria include the self-paced 120-Hour Master TEFL/TESOL Certificate, or the more advanced, 12-week, 150-Hour Bridge IDELTOnline Diploma.
Invest in professional development
If you have already completed your TEFL course, you can add to your credentials (and make your CV stand out) by adding professional development in an area that interests you and that relates to the work you want to do, such as the following 20-60 hour courses:
Network!
Another way to improve your chances of finding work is to remember that you must Network!
Join the BridgeTEFL Jobs Facebook group. Tell anyone and everyone you know that you are giving private English classes. Send your CV to international businesses and schools in your area and offer your services as a private English tutor for school and university students and well as businesspeople. If you are already visiting or living in the country where you would like to teach, let people know that you teach English and post your number at local coffee shops, community stores, and private as well as public schools.
What are some problems NNESTs face?
Like any new teacher, a non-native English speaking teacher may feel that he or she is not capable of teaching English to others – particularly because it's not his hor her first language. Many questions abound, especially, "What if my students know more English than I do?"
Because of this, it's important to always remember the following rules of thumb:
A good school will not ask you to teach a class that you're not prepared for.
Don't underestimate your capacity as an English speaker and teacher.
When you're working with students who are just beginning to learn English, you can rest assured that you will go into the classroom knowing much more than they do and that they are looking to you for guidance.
Also, if you are well organized and have prepared your lesson plans carefully, you will pretty much be able to dictate how your class will flow.
Of course, there is always a chance that you will make a mistake, as even native-English speaking teachers get things wrong! But when you pick up on these errors and learn to laugh at yourself along with your students, you will quickly be able to put your mishaps to good use. Practice makes perfect, and as a grow through your experiences as a teacher, you will become the expert of your chosen profession.

Russian teacher, Pavel, in Israel
You can teach as an NNEST!
Everywhere you look, be it on TV, YouTube or the radio, you will hear and see famous people who are non-native English speakers making a living speaking English! People like Sofia Vergara from Colombia and Freida Pinto from Bombay have become famous celebrities. Large American companies, such as Chevron, has a Swedish CEO!  Even Arnold Schwarzenegger, whose first language was German, became the governor of California!
So, if English is not your native language, don't let that get in the way of your desire to teach! Accented English is the new normal and it's much more common-place than you might realize. We are now part of a global community, so gone are the days of believing that English can only be taught by people who were born and raised speaking English.