I'm Already a Teacher – Do I Need TEFL/TESOL Certification?
By Coleen Monroe
December 17, 2020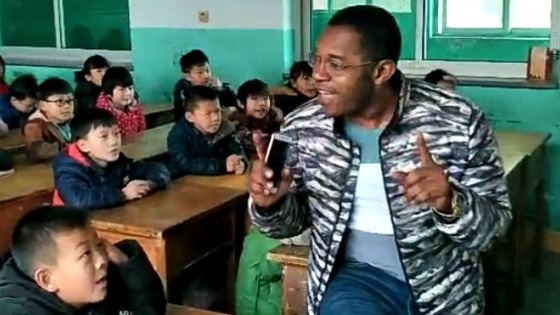 If you're currently a qualified teacher in your home country and you're looking into English teaching jobs abroad or teaching English online, you might see the typical job requirements of schools and think, "But I'm already a teacher. Do I need TEFL certification, too?" Certainly, with a degree in education and K-12 teaching certification and experience, you're ahead of the game in many ways when it comes to succeeding in the ESL classroom; however, there are still distinct advantages for teachers when it comes to certification, such as learning a specialized skill set, getting better jobs, and staying up-to-date on current teaching methodologies.
TEFL/TESOL certification arms you with the highly specialized skills needed to teach English.
The skills that you need to teach the English language are different from the ones you may currently use when teaching subjects like math, history, or even language arts.
Learning English as a Foreign Language (EFL) is a unique process for students.
It's not the same process as primary language acquisition or even language arts if the students that you currently have are mostly native speakers. Think about it, your school most likely has a specialized ESL/ELL program! Teaching EFL cannot be done with simple knowledge of the language. You need to be able to teach the grammar and have techniques in your pocket to help your students advance their English use.
It's helpful to understand the specific circumstances likely to arise in an EFL classroom.
For instance, when teaching English as a foreign language, you may find that your classes contain significant differences in the students' English levels or a mix of linguistic and cultural backgrounds. In-person and online TEFL certification courses prepare you for these inevitable challenges in a way that more generalized teacher training may not.
There are various branches within teaching English that require different skills.
Teaching English is a diverse field with many different branches. For example, you may want to teach English online, become a freelance English teacher, teach business English, or exclusively work with young learners. In order to make yourself marketable in one of these areas, you should consider getting a specialized TEFL/TESOL certificate. A specialization gives you the skills you need to teach in a specific niche.
Additionally, you can take TEFL/TESOL micro-credential courses, which are short certifications that provide you with training in a specific teaching topic. For example, you can take a micro-credential course in:
Shakti's story
Bridge graduate Shakti, from Mauritius, has been teaching English since 2008. He recently made the decision to add to his credentials by earning a Specialized Certification in Teaching English Online as a Freelancer. He is currently working as a freelance online ESL teacher for a France-based language company.
"Languages have enabled me to broaden my knowledge of different cultures. I speak French, Creole, and English daily— I believe this makes a person more tolerant. Languages also enable people to appreciate traditions, religions, history, and movies and realize how similar their experiences can be. I also believe that speaking many languages enables a person to have better listening skills.
I decided to take the Specialized Teaching English Online as a Freelancer Course because I wanted to have more ideas for teaching English. I also wanted to know how other teachers taught English and what their thoughts were, as we had the opportunity to post comments, read the comments of other students, and respond to their messages or questions."
TEFL/TESOL certification will increase your chances of getting hired for English teaching jobs.
According to Glassdoor, hiring managers take an average of only six seconds to scan a resume (if they take time to read it at all!). Do you have the right qualification on your resume? While you may be an experienced teacher, TEFL/TESOL certification is almost always listed as a requirement for English teaching jobs online and abroad, so when employers scan your resume, you want them to see this qualification.
Oftentimes, they're looking for keywords, and they may even use software that scans for "qualified candidates" and can miss those who are actually qualified but lack a keyword on their application. If you have a TEFL/TESOL certification, employers can scan your resume and immediately see that you're qualified and serious about teaching English as a foreign language.
Natalie's story
Bridge graduate, Natalie, already had a B.A. in Elementary Education (K-9) and had been teaching English for 14 years before she took the Bridge Master TEFL/TESOL Certification Course to further her professional development. Having started her teaching career in Portland, Oregon, her passion for education has taken her all over the globe. She is currently living in Nicaragua, where she teaches English at Keiser University.
"I took the course for two reasons. Since we moved to Nicaragua, I have taught many English classes informally from my home. People really want to learn. I knew I had the ability to teach it, but it seemed like a really good idea to acquire some more professional skills and receive certification in TEFL/TESOL.
Additionally, in order to renew my teaching license in Oregon by next November, I need 125 hours of Professional Development. This seemed like a great combination. Due to the isolation and travel restrictions because of COVID-19, it gave me a great opportunity to focus on the classes this past May and June.
In the course, the skills specifically for ESL were helpful in giving me ideas and theory for my classes this fall. I was also recognized at the university for completing this certification."
TEFL/TESOL certification is valuable professional development for experienced teachers.
If you've been teaching for some time, chances are that the methods that you use in the classroom are from a few years ago. Professional development for ESL teachers is key to making sure that your skills and methods stay fresh and keeping up with the best evidence-based practices for the 21st-century classroom. Some teachers with ESL experience earn TEFL/TESOL certification for this very reason, in order to learn about the latest methodologies or gain expertise with specific age groups (i.e., young learners).
Madelyn's story
Madelyn, from the Philippines, had already earned a Master of Science in Teaching and even a Doctor of Philosophy in Education before she decided to take the Bridge Master TEFL/TESOL Certification Course in order to continue growing as a teacher. She currently teaches in the United Arab Emirates. She believes that all teachers should continue learning and developing throughout their careers.
"Once a teacher, always a learner. In teaching, learning does not stop. Teachers are known to be vessels of knowledge and facilitators of learning. It is my main responsibility as a teacher to constantly enhance my knowledge and broaden my abilities in diversifying my teaching methods in order to cater to the needs and interests of today's learners.
Taking this course has been my plan for the past two years. While in this field, I get to discover more about good practices and realize some "eureka" moments. However, to me, that's not enough. I yearn for more knowledge and I want to discover more of what I can do through the guidance of experts with different points of view.
I believe taking this course is a giant leap toward my greatest dream as an overseas teacher. I have learned so many new strategies and simple ways on how I can improve my teaching. The video clips are really helpful as they clearly show the real classroom setting and how teachers manage classes effectively in different situations."
Juliana's story
Juliana, an experienced teacher in Brazil with a Master's in English Literature, also earned a TEFL/TESOL certification as part of her own professional development. She took the Bridge 60-Hour Educator Course and found it helpful in learning new teaching strategies and keeping her methodology current. She was able to apply the techniques that she learned in her own classroom, such as incorporating an English-language classroom library and facilitating hands-on experiments for young learners.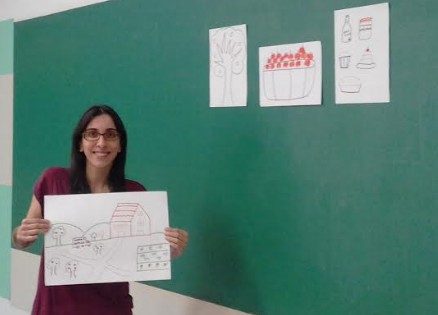 Juliana says, "You can never know too much or be too old to learn. There is always room for improvement! You can always make things better. The way to do that? Studying! You have to study hard to better understand how someone learns."
Certainly, the qualifications you currently possess as a teacher will serve you well in your future EFL/ESL classroom, but opting to receive targeted training via your TEFL/TESOL certification and specialized courses will take your teaching skills and your resume to the next level.
If you're an experienced teacher looking to qualify for more jobs, compare Bridge Profession Certificates. To learn targeted skills or develop a teaching niche, browse Bridge Specialized Certificates.