TEFL Timeline FAQ: Mapping out Plans to Teach English Abroad
By Jennifer Collis
April 17, 2015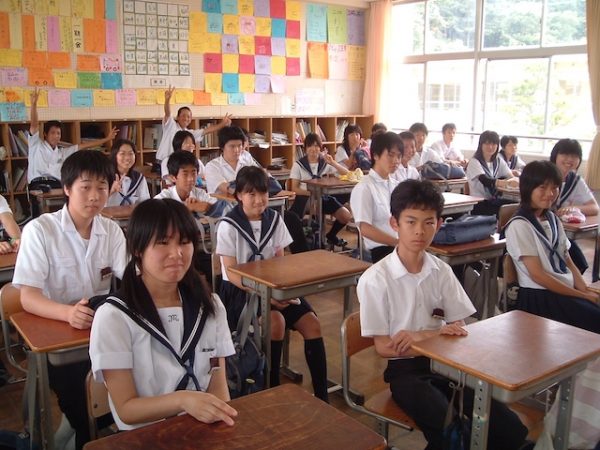 Making the leap to teach English abroad can take some planning. You've got to pick your teaching location, research the requirements to get hired there, choose and complete your TEFL course and then get your first job. This can all get a bit overwhelming if you're new to Teaching English as a Foreign Language, as you may be unsure how long each step of the process takes. For example, you might be wondering how long a TEFL course takes, or how long you should give yourself to get a job in a given country.
These are all great questions, and the truth is, there are a lot of variables that can affect the answers. We can help you make some sense of the process with these FAQs about your TEFL Timeline.
Ideally, when should I take my TEFL course?
If you plan to take your TEFL course at home before going abroad, then the answer is: the sooner, the better! TEFL certification never expires, so there is no reason not to take your course well before your anticipated teaching date.
Getting certified early also gives you a chance to clock some volunteer English teaching hours at a local community center, or even do some private EFL tutoring. That gives you valuable teaching experience you can put on your resume when you're ready to apply for jobs.
If you plan to get certified in the country where you will teach, via a 4-week onsite TEFL course, then take your TEFL course when you're ready to begin working. This gives you the full benefit of the included job placement assistance provided by the staff where you take your course. That will be your best connection to local job opportunities you can pursue immediately!
When should I start applying for jobs abroad?
The answer to this question varies by region:
Central and South America
In regions like Central and South America, it's common practice for teachers to apply for jobs once they have arrived in the country where they plan to teach (schools don't typically hire teachers from abroad). For that reason, it's also common to get hired "on the spot" by schools, with as little as days or weeks between submitting your application and starting to teach classes.
Asia
In other regions, such as Asia, it's more common for schools to hire teachers from abroad. That means you can apply from home, and have a job waiting for you when you arrive! The time from initial application to hire can take up to several months, due to a more involved application/interview procedure and also due to visa processing time required for a country. Some teachers start applying for jobs while they are still finishing up their TEFL course, which is fine!
Europe
In a region like Europe, you may experience both types of hiring: from abroad and "on the spot." Therefore, you might get a placement immediately from within a country, or it could take several months if you are applying from home.
It's also important to remember that peak hiring seasons vary by region, too. For country-specific information on hiring seasons worldwide, click this link to review our Jobs at a Glance Chart, and other useful information.
When should I arrange a place to live abroad?
For most teaching locations, I recommend worrying about this issue last. That's because it doesn't make sense to secure housing until you know exactly where you'll be working; you'll want housing close by. It also makes sense to wait because almost all teaching jobs offer you either free housing as part of your contract (common in Asia) or assistance with setting up housing when you arrive. With teachers from abroad coming and going every year from most language centers, there are usually plenty of resources available when you arrive, that will make this process smoother.
In conclusion, your TEFL timeline should start with a certification course completed well in advance of your date of departure. Once finished, you will have plenty of time to gain a bit of teaching experience and focus on the application process for the particular region where you'd like to teach. Lastly, don't worry too much about arranging housing until after you've accepted a teaching job. Accommodations may be included in your teaching contract or, at the least, the school staff will assist you in finding a place nearby that fits your budget.
If you're ready to teach abroad, click here to contact a TEFL advisor and get started!