Is your dream job in Costa Rica, Chile, Brazil or another Latin American location? The appeal is understandable – high demand for teachers, great weather, fabulous culture, and the chance to learn Spanish or Portuguese along the way. Perfect! But what's the best way to get a TEFL job in Central or South America? We've got 6 tips to get you there.
1. Understand hiring practices and customs for this region.
Central and South America are teeming with great jobs for TEFL teachers of all backgrounds and experience levels but it's important to understand the hiring process in this region.
Hiring season
Although in some popular teaching cities, it's possible to get hired virtually year-round, applying for jobs during peak hiring months will make getting hired substantially easier. In Central America, there are two main hiring seasons for most countries – in the summer, between June and August, and again around January.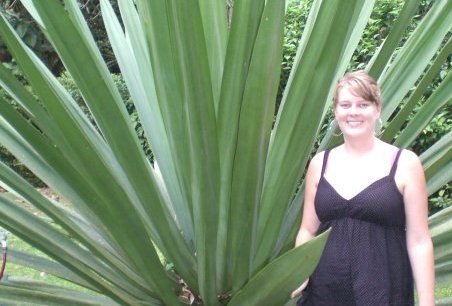 Greta, English teacher in Costa Rica
In South America, most language schools start hiring around February or March. Demand for teachers usually remains high until August, then declines. Keep in mind that in countries in the southern hemisphere (which is most of South America), the months of December and January are actually summer, so not many schools are looking to hire teachers during this time.
Finding TEFL jobs
You can find some jobs listed on online TEFL job boards, but you won't see as many positions in this region as, say, the same job search for a region like Asia. That's because, in Central and South America, employers hire a bit differently. Unlike schools in Asia, language schools in Latin America tend to hire teachers face-to-face from within the country, rather than from abroad, sight-unseen. In other words, to increase your chances of landing a job in Central or South America, go there! If this sounds a little scary to you, the following tips will make the process much easier.
2. Do your research  
A few months ahead of your planned departure date, you'll want to start learning all you can about the country and the TEFL job market there.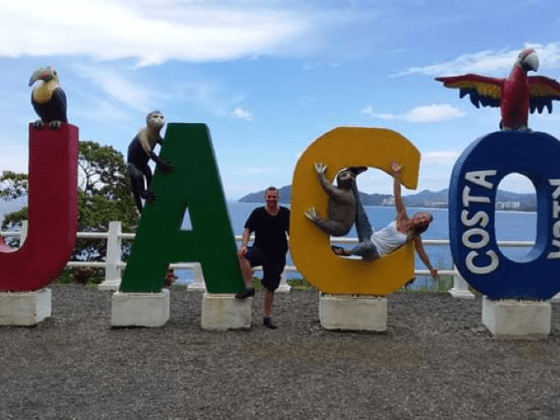 Tom, English teacher in Costa Rica
Once you've learned about your country of interest and narrowed down the cities in which you'd like to teach, you're ready to find jobs. First, search the Job Board for open positions, but it's important not to get discouraged if you're not seeing many listings for your location of choice. Remember, many schools don't advertise their positions in this way, so your job search must also be proactive.
Next, do another search– this time for English schools in your chosen location(s). You can simply start with a Google search for English schools in the city, or check out this website, which has a good list of language schools by country and city to get you started: www.eslbase.com. Keep track of the schools that look promising, since in step 5, you'll be reaching out to them!
Network with other teachers  
Another way to learn about job openings in Central and South America is to join online groups dedicated to TEFL job searching, such as the BridgeTEFL Jobs Facebook Group, to network with teachers. Similarly, you can join forums on TEFL job sites to see what other teachers have to say about working in your country of interest.
3. Make sure you're qualified.
Are you certified? Most jobs will require that teachers hold TEFL/TESOL certification of at least 100 hours, earned either online or in a traditional classroom. Most students you'll teach in this region are adult professionals, rather than kids, so it can give you an edge to add Specialized Certification in Teaching Business English to your existing credentials. The course can be completed in a matter of weeks, so you can easily add it to your resume as you prepare to apply for jobs.
You do not necessarily need a college degree to teach in Central or South America.
4. Prepare your documents. 
While you're researching your country of choice and deciding where to teach, you can also use this time to make some practical preparations.
Get your paperwork organized. Gather copies of your TEFL certificate, college degree, letters of recommendation, and passport. Scan and save these to a folder you can easily access from any computer.
Polish your TEFL resume, putting your TEFL certificate and specializations front and center, so that employers can easily know you're qualified.
Check into plane tickets with a flexible return date, as well, since you may be asked to show proof of onward travel in order to enter certain countries.
5. Reach out to language schools before you arrive. 
This is probably the most important step when it comes to getting a TEFL job in Central or South America.
Remember that list of schools you made? As your departure date nears (about 2 months before you go), it's time to start networking.  Grab your list of English schools and visit their websites to search for job openings.  If the school's website doesn't list any open positions, don't worry!  Many jobs are not advertised, but every semester schools need to fill positions for EFL teachers as their current staff members return home or move on to the next location.
Simply find the director's name and contact info. Send this person an email with cover letter and resume attached. Let them know when you'll arrive in the country and request an interview. Don't be nervous about the language barrier— reputable English schools have bilingual staff.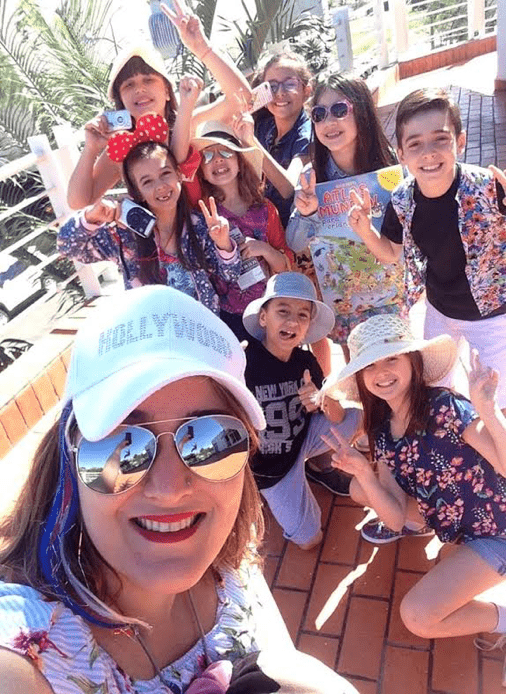 Leticia, English teacher in Brazil
6. Arrive and hit the ground running. 
Arriving without a job can be scary, no matter how many connections you've made. To feel more grounded, establish a home base when you get there, in a centrally located hostel, for example (also a great way to meet people and further network). Then start pounding the pavement!
Meet those employers you contacted for interviews and approach any other language schools you notice around town. Don't be afraid to ask around– if you run into a group of expats at your local café, say hi. TEFLers are everywhere!
Research, prepare and network before you go, and muy pronto you'll be teaching English in Central or South America.