What Does EFL Stand For? What's the Difference Between EFL and ESL?
By Rashmi Chugani
October 16, 2021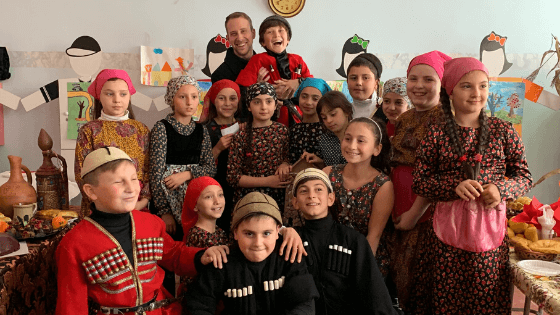 English language teaching (ELT) as a profession seems to love acronyms. There's EFL, TEFL, TESOL, and ESL, just to name a few! This article will dive into EFL specifically and, hopefully, leave you with a better idea of what it entails. What does EFL stand for? It stands for English as a Foreign Language. Oftentimes used interchangeably with other acronyms, it's important to understand its place in the English language industry.
If you're new to teaching, you'll want to get initial training and qualification with a TEFL certificate. You can explore our online TEFL courses to get started!
What is the difference between ESL and EFL?
There are many different ways to learn English. If you are in your home country, speaking your native language most of the time and going to English classes a few hours a week, it's called EFL. An example could be a young adult in China whose first language is Mandarin and who is taking English lessons during the evening.
If the same Chinese student is learning English in the United States, then it is considered ESL, or English as a Second Language. This second acronym refers to learning English in a country where English is the first language for the majority of the population. Students from non-native English-speaking countries who go to the United States, United Kingdom, Australia, Canada, etc. for an extended period of time learn ESL as opposed to EFL.
What is an ESL teacher? Learn more about this rewarding job!
What is EFL instruction?
You may be wondering, "What does EFL stand for in teaching in an actual classroom?" Teaching English as a Foreign Language is abbreviated as TEFL. It refers to teaching English in a country where English is not a primary language (rather, it is a foreign language). An example of TEFL instruction would be a teacher from the U.K. teaching English in Panama.
TEFL is not to be confused with TESOL, which stands for Teaching English to Speakers of Other Languages. This more general teaching term groups EFL and ESL together. That is, TESOL includes teaching English as a foreign language (such as in the Panama example) as well as teaching English as a second language, referring to instruction in a country where the main language is English. An American teacher who works at a language institute in New York City teaching students from around the world is carrying out TESOL instruction.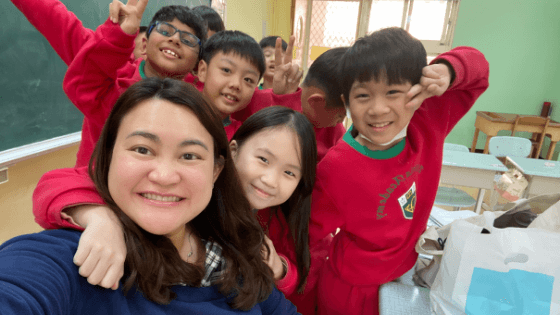 Who is an EFL student?
An EFL student will be based in a country where the main language is not English. That is, English isn't used in day-to-day interactions, government, or local media. So, what does EFL stand for in education? Given that students do not leave their native countries to study English, their exposure to the language will be limited to classroom activities.
This is why it's important that English language professionals teaching abroad or teaching online students located in non-English-speaking countries are fully equipped with the best ELT methods and certifications to deliver good results.
What are the teaching strategies for EFL?
Clearly, teaching students who are in countries where the dominant language isn't English can be challenging. It's important that students are as fully immersed as possible. Here are three teaching tips to excel in an EFL classroom.
Get certified
The best way to ensure your classes are successful is through TEFL/TESOL certification. You'll learn the ins and outs of teaching English to different age groups and at different levels. Plus, you'll get to really dive into the question, "What does EFL stand for?"
Choosing a versatile certification like the Master Certificate + Teaching English Online Bundle is a good idea if you're not yet sure where or what types of students you want to teach. This course qualifies you to teach in your home country, abroad, and online!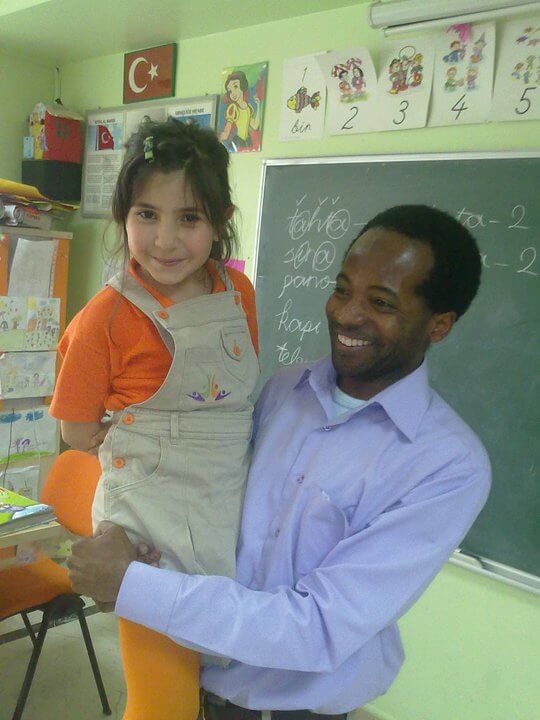 Know your grammar
From explaining structures to giving examples, your students most likely see you as a grammar expert, so make sure that you carefully design your grammar lesson plans and know the concepts you're covering in detail before you teach them. This includes being familiar with exceptions to rules, providing useful practice exercises, and clarifying students' doubts.
Here's how to teach English grammar – even if you're terrible at it!
Put yourself in your students' shoes!
It's important that your students feel like they can incorporate English into their lives, so make classes about them. Build rapport with your students by learning about their interests and goals. Make lessons fun by incorporating pop culture and ESL games.
Keep asking yourself, "What does EFL stand for in language?" Remember that all of these pronunciation differences and new grammar rules are completely foreign to your students. Learning a language is hard enough, and doing so in a country where exposure is limited is even more challenging.
Considering EFL is learned in environments where English is not spoken outside of the students' classrooms, as a teacher, it's useful to take proper steps to know the nuances connected to the field. While there may be many acronyms to still ponder, hopefully, your doubts about EFL have been solved!