Moving on from media work was what led Bridge grad Dieko Adewole, from the U.K., to start anew and build a career in TEFL abroad. Currently, she's an English teacher to kids at an academy and to adult professionals as a freelancer in Brussels, Belgium. She discusses how a series of jobs led her to land an ESL teaching position, her favorite class activities for children, and how she has adjusted to teaching English online.
Hi, Dieko! Can you share a bit about yourself?
I'm from the U.K. I studied Media Arts, specializing in Documentary Filmmaking for Radio and Television. I worked in television for a few years; I started out as a runner and eventually began working in Africa as a TV producer. I also did a lot of red carpet shows with Nigerian celebrities and some international ones — it was a lot of fun.
I was also an au pair in Toulouse, France when I was still in university. It was one of the best experiences I've had. The family was lovely, and although I had no formal teacher training, the children were able to pick up so much from the few weeks I spent there.
How did you switch to the English teaching field?
I was in television and although I loved it, I also knew in the back of my mind that I couldn't carry on like that for much longer — the fast-paced lifestyle and odd hours. I wanted something fulfilling but wasn't sure what. I was an au pair one summer and it was great, but I still wasn't sure about it as a career. A childhood friend of mine whose father was an ambassador had finally returned to Belgium after many years living abroad. She advised me to come over and that Belgium was a nice place to start something new.
After a lot of convincing, I took the plunge and initially started waitressing. I met many people from all over the world, and they would always ask me to explain things to them in English or help them correct something. People would tell me, "Your English is very good!" After a few months, I finally decided to take it seriously and applied for my CELTA teacher training at the LTTB Centre here in Brussels.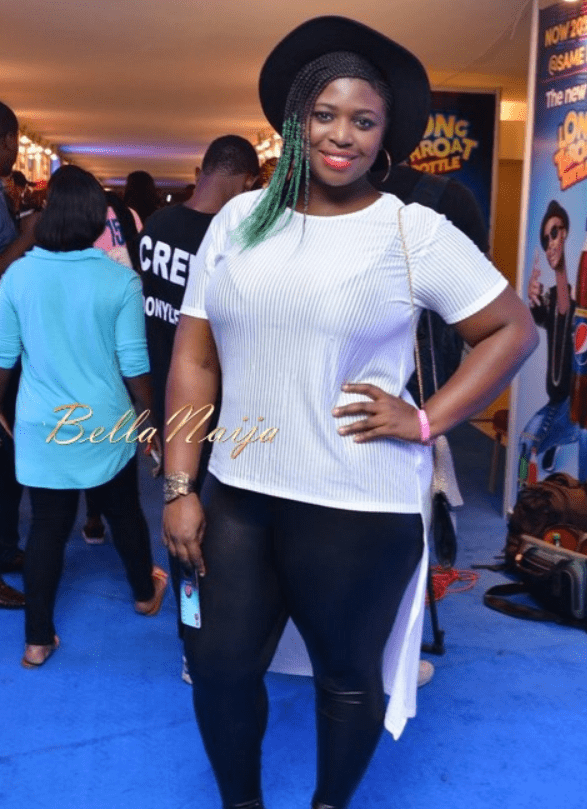 Which part of Belgium are you currently living in and what is it like?
I currently live in Belgium's capital, which is Brussels, the land of frittes (Belgian fries) and waffles. You haven't lived if you haven't eaten Belgian waffles! It's an amazing city and a melting pot of different cultures. The average person speaks at least two or three languages.
How strong is the demand for English teachers in Belgium?
Although the demand is not as high as in some Asian countries, there is still a place for it. Many parents recognize that it's important for their children to speak English and so it's a good niche, especially as an after-school activity.
Find out how to get ESL jobs by region.
Can you tell us more about your ESL teaching jobs?
I do a bit of freelance work where I teach professionals, often businesspeople who need extra help in the workplace. But I mainly work part-time at a language academy here in Brussels for children. It's considered an after-school activity, where the children can pick up English in a natural way, much different from how it's taught in school.
The academy has its very own methodology and so there are lesson plans provided. However, they also cater to clients who like a more traditional method of teaching, and so I also create my own lesson plans.
This is my second year at the academy, and it's been very rewarding. We only taught face to face when I first started, but due to the pandemic, the company had to re-strategize and we began teaching partially online (I still go in twice a week to teach at the school in person).
Want to be your own boss? Take a Specialized Course in Teaching English Online as a Freelancer!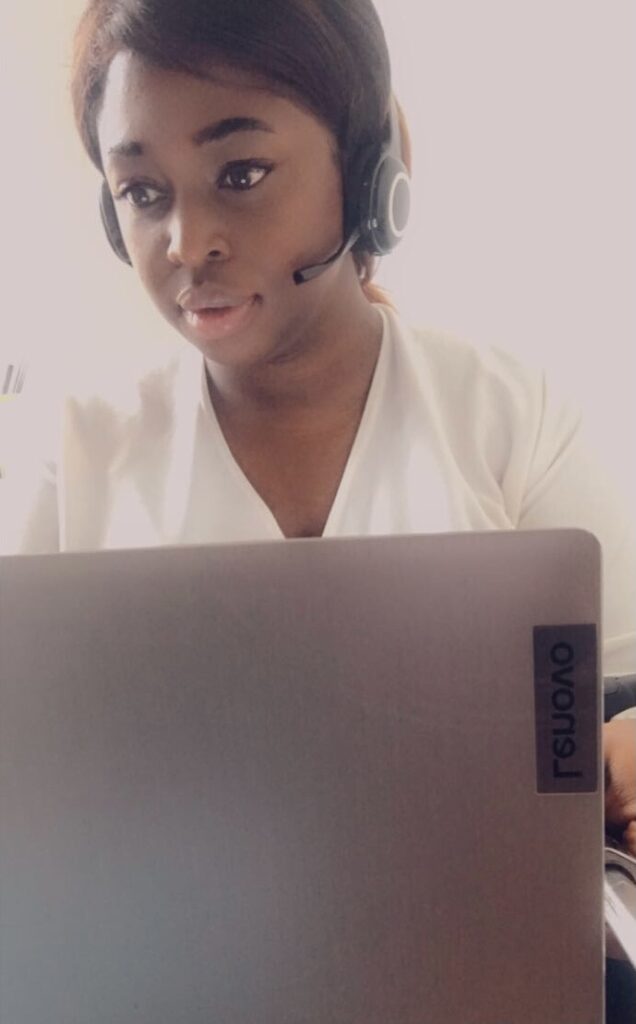 How did you adapt to online teaching?
Teaching online was challenging at first because the adjustment wasn't easy for some children. Many were shy to speak on camera, and a lot of tasks, such as warm-ups or grammar points, had to be amended in order to give the same effect.
Find out more about how to teach English to kids online.
What do you like to do when you're not working?
I really miss traveling! Before the pandemic, I had plans to work in South Korea to teach. I definitely have plans in the future to teach around the world. I also love to relax and spend time with my friends and loved ones. I love reading, baking, and traveling.
What is the best thing about teaching kids?
It sounds very cliché, but teaching children is one the most rewarding things you'll ever do. At the end of the year, you can see how much progress they've made in English, and just knowing you were a part of that is the best feeling.
Discover the differences between teaching English to kids vs. adults.
What about its biggest challenge?
The challenging part, I would say, is that often most children come in hating English and have no motivation to learn, so as a teacher you have to prove to them that learning English can be fun.
Read about common challenges ESL students face and how to handle them.
What are your favorite teaching strategies or activities for teaching kids?
My go-to strategy is playing games. Children often get bored quickly, and so games keep the energy high while also feeding in certain grammar points — they begin to associate certain phrases with certain actions, and before long they are using the language more and more, thus improving their fluency.
Props are also a great tool to model language use. They help retain kids' attention.
Learn more techniques for livening up kids' English classes by taking a short Micro-credential course.
I knew the academy was transitioning online and wanted that extra confidence. I wanted some more insight, as I noticed that many strategies that worked perfectly fine in the classroom were kind of awkward online.
The academy already had its own methodology, so there were ready-made lesson plans to follow. But for the traditional method, we teachers had to come up with our own lesson plans. While I was teaching, I noticed that time went much slower than in a physical classroom, so my lesson planning had to change to include more activities. For some classes, students cannot submit homework on the platform, so it was challenging to assign homework that I couldn't physically see and mark. I needed a strategy for that, and so I recognized that I needed some extra training apart from that which I received at the academy.
How did this course help you adjust to online teaching?
The course helped tremendously! It filled in so many gaps I had before. I already had experience teaching, but I needed guidance and better techniques, which I got.
There were discussion boards where I could read the opinions of others and also contribute my own.
By the end of the course, I understood how children learn, the different kinds of methodologies, how to keep their attention, and most importantly, how to make excellent lesson plans. I was also given a lot of support and guidance.
I uploaded it to my LinkedIn profile.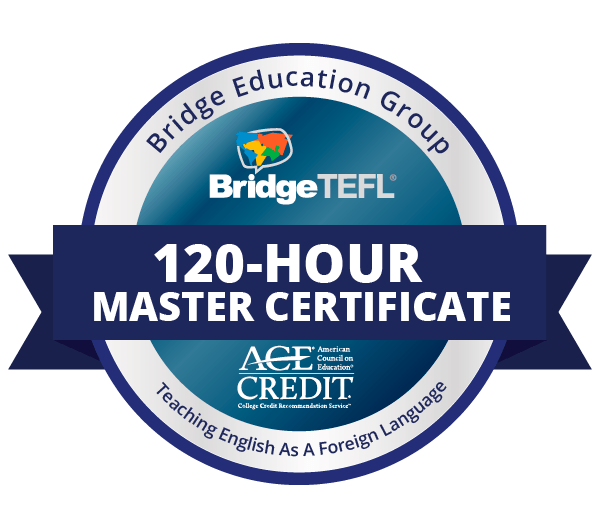 What are your plans for the next weeks or months?
I'm still at the academy, and I plan to continue working online and always updating myself with new courses to stay relevant and give great lessons.
So far, I've only taught in the U.K. and Belgium, but I definitely have plans to teach in Asia or Latin America someday.
Do you have any advice for English teachers who want to work in Belgium?
As I mentioned before, it's not as in demand as in other countries, so definitely try and get something first before coming. However, I would still encourage it, as there is definitely a market, especially if you want to work with children. It can take a lot of energy, but it's such a rewarding job.