How to Get ESL Jobs Abroad By Region
By Camille Turner
September 11, 2019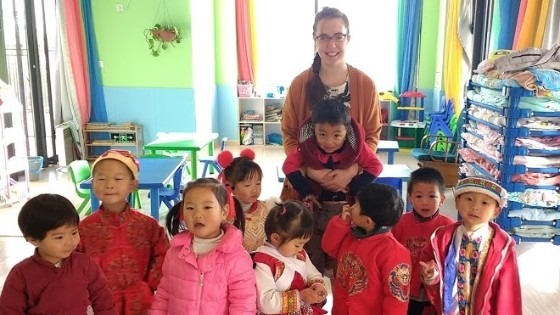 Once you're certified to teach English, you're ready to start applying for ESL jobs abroad. The opportunities worldwide are exciting! But also overwhelming. Where should you start? How exactly should you find and apply to jobs? BridgeTEFL grads get plenty of tools to help with job placement, but one of the most important things for all job seekers to know is that hiring practices vary from region to region. For example, in Asia, it's common to get a job through a teacher recruiter, while in Latin America, teachers are often hired in person. Let's break down TEFL hiring tips, region by region.
How do I get a job teaching overseas? What are my options?
There are many ways to go about getting ESL teaching jobs overseas. Here are the main ones.
Job boards and other online networking resources
Using online tools such as TEFL job sites, Facebook groups (such as the new BridgeTEFL Jobs Facebook Group), or sites where you can post your resume can be a highly effective way to score a teaching job abroad. There are both specific ESL job listing sites, and more general job sites like LinkedIn and Indeed or even Craigslist, where you can search through the latest TEFL openings and apply directly.
Teacher recruiters
Commonly used in Asia and the Middle East, teacher recruiters are agents whose job it is to find and screen qualified teachers for schools in different locations worldwide (including language institutes, public or private K-12 schools, or even universities). Recruiting agencies are paid by the schools that use their services, which means teachers are not charged a fee.
Direct outreach to schools
Apart from searching for ESL jobs online, you can always search the community directly by conducting an online search of schools in your city of choice, then emailing or even calling those schools and asking about possible openings. If you know someone who has worked abroad in an area that interests you, or you've connected with someone in a Facebook group who has, you can use those connections to find opportunities, too.
In some areas where online information is limited, it is sometimes most beneficial to visit schools in person and check physical job boards in the area, but this can prove difficult if you're trying to get a job before moving abroad.
Organized Programs/Internships
For job seekers who prefer to have some help lining up a TEFL job, it's also possible to take part in a teaching internship or similar teach abroad program offered by Bridge and other organizations.
Also, governments in many countries have special programs for English teachers, and you can always apply for one of these positions if you're having trouble finding TEFL jobs abroad. Some benefits of these government programs include help with finding housing, the opportunity to renew your contract at the end of the year, visa sponsorship, and continued support throughout your teaching contract.
What qualifications do you need to be a teacher abroad?
Before you can apply for ESL jobs, you must first make sure you meet the requirements of the job. What are those? Qualifications to teach English abroad differ not only by region but also by individual school or language institution.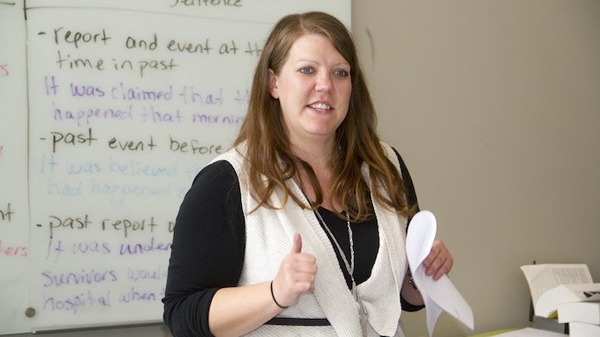 TEFL certification course at Bridge
TEFL certification
In general, most TEFL jobs will require you to have some sort of TEFL/TESOL certification, though they will differ as to how many hours the certification needs to be (120 is a common minimum) and whether or not they prefer that it was completed online or in person. Certain ESL teaching jobs may also require specializations in specific fields, such as teaching young learners or teaching online.
Teaching experience
Apart from TEFL certification, some jobs abroad may request that you have a certain amount of prior teaching experience. Oftentimes, tutoring, volunteering, or even time spent as a camp counselor will qualify as previous teaching experience, though more rigorous job opportunities may require specific experience in the ESL classroom.
Learn more about how to get teaching experience before going abroad.
Education
Other requirements can include having a bachelor's degree in any field or in a field related to English or education. It's rare that you'll need an advanced degree, but the exception to this rule would be positions in the Middle East, which are likely to require a master's in TESOL or related field.
What about teaching English abroad without a degree? While each job abroad differs in its requirements, the good news is that you can typically find opportunities that meet the qualifications you already have or which don't require much more than in-person or online TEFL certification. You can get an overview of the requirements for TEFL jobs by country, here.

Richard, English teacher in Taiwan. (Read his story here.)
Which countries have the highest demand for English teachers?
While you can find English teaching jobs in just about any corner of the world, Asia currently has the highest demand for ESL teachers. Countries such as Japan and South Korea have an almost never-ending supply of jobs available for ESL teachers, both abroad and online. Countries outside of Asia that have an especially large ESL teaching market include Mexico, Russia, and the United Arab Emirates. These countries have plenty of government programs, private schools, and language institutes that are seeking ESL teachers.
What are the regional differences when it comes to getting ESL jobs?
Now that we've taken a look at different ways to get a job and requirements, let's now see how hiring practices vary from region to region.
How to get ESL jobs in Asia
Finding an ESL job in Asia isn't too difficult and can mostly be managed online. One common way to get a TEFL job in Asia is to simply search for jobs in your country of choice on a TEFL job board, and apply directly. You will find no shortage of available positions!
However, this abundance of jobs can sometimes be overwhelming, and using the services of a teacher recruiter can also be an effective way to get your dream job in Asia. You can find recruiters for different countries on TEFL job boards (they'll list numerous locations and job opportunities in a country or region) and start the application process through them. They'll screen you to make sure you're qualified, then find out your preferences regarding things like age group to teach and location, and try to match you to the right job. Recruiters do not charge teachers for this service; they receive payment from the schools they work with.
You may also have an opportunity come to you if you simply upload your teaching resume to sites like LinkedIn or Indeed.
The entire hiring process for ESL jobs in Asia will be conducted online, and the good news is that most of these jobs will help you sort out any visa requirements ahead of time and sometimes even cover part of your relocation costs, such as airfare and accommodations.

Charles, English teacher in Indonesia
How to get ESL jobs in Latin America
ESL jobs in Latin American countries such as Costa Rica, Chile, or Colombia are plentiful but may be harder to obtain from abroad due to the fact that countries in this region tend to advertise slightly less via online TEFL job boards. They often hire teachers in person, from within the country. Therefore, while you can still find some opportunities online, you may be better off doing some legwork from home, such as contacting schools directly and trying to set up interviews for when you arrive in the country. You can often establish verbal agreements with schools, even if the final decision will be made by the employer when they meet you in person.
The good news is that there are tons of available jobs, and you can score one just by walking into a language institute, meeting with the director of a bilingual private school, or simply asking around. As the cost of living is typically lower in Latin America, this can give teachers some time to settle in and search for their ideal teaching job.
Learn more about how to Hit the Ground Running and Get a TEFL Job in Latin America!
How to get ESL jobs in Europe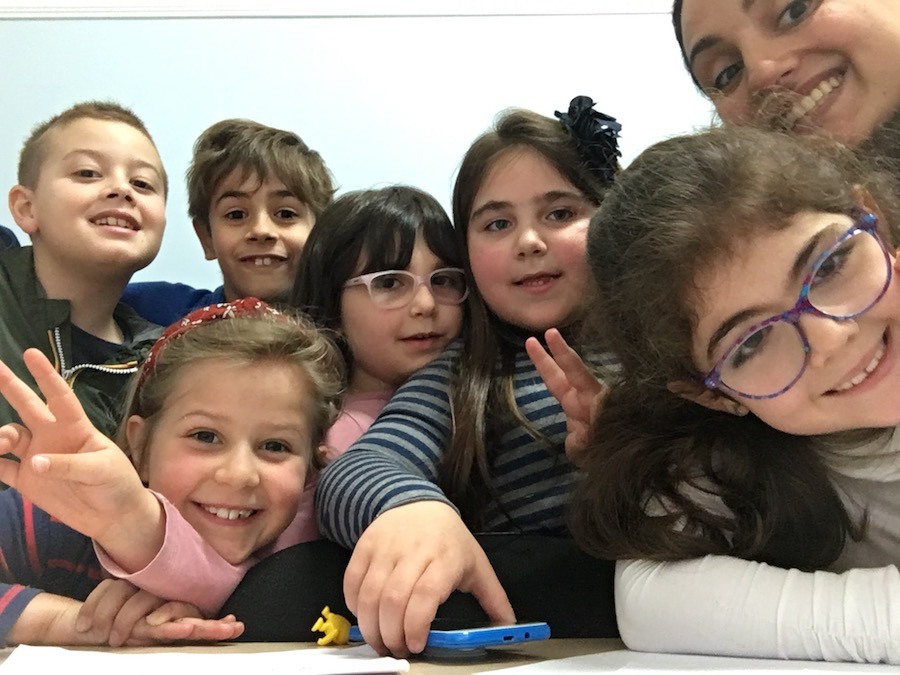 Rebecca, top right, English teacher in Italy
When it comes to seeking an ESL job in Europe, online job boards are the most common way to connect with schools, and like Asia, the hiring process – from application to interview – will be conducted 100% online. Also, Job opportunities are plenty in Central and Eastern Europe, and are more accessible to non-EU citizens than jobs in Western Europe.
In Western Europe, it can be challenging to obtain a work visa if you're not already a citizen of a country in the EU, since many jobs at language institutes in Europe don't sponsor visas for ESL teachers (they can more easily hire an English-speaking teacher from within the EU). However, the upside is that almost every European country has a government or regionally sponsored program to help place ESL teachers abroad and provide them with visas.
For example, France's program is called the Teaching Assistant Program in France (TAPIF) and will place teachers all over France for an entire school year. Another great program, ConversaSpain, is run by a Spanish organization that partners with hundreds of schools around Spain to place ESL teachers.
So, if you do a little digging, you can find an opportunity to teach in most European countries.
How to get ESL jobs in Africa
You can find jobs in African on online TEFL job boards, but this is another region, similar to Latin America, in which you will likely have to do some outreach to connect with schools. For example, if you wanted to get a teaching job in Morocco, a good place to start would be a job board, and your next option would be to conduct an online search of "English schools in Casablanca," for example. You'll immediately pull up a number of schools, and you can then check out their websites for open positions or find a contact person to reach out to directly.
The good news for teachers interested in this region is that it's less competitive than other regions, meaning it should be quite possible to get hired with a little initiative.
How to get ESL jobs in the Middle East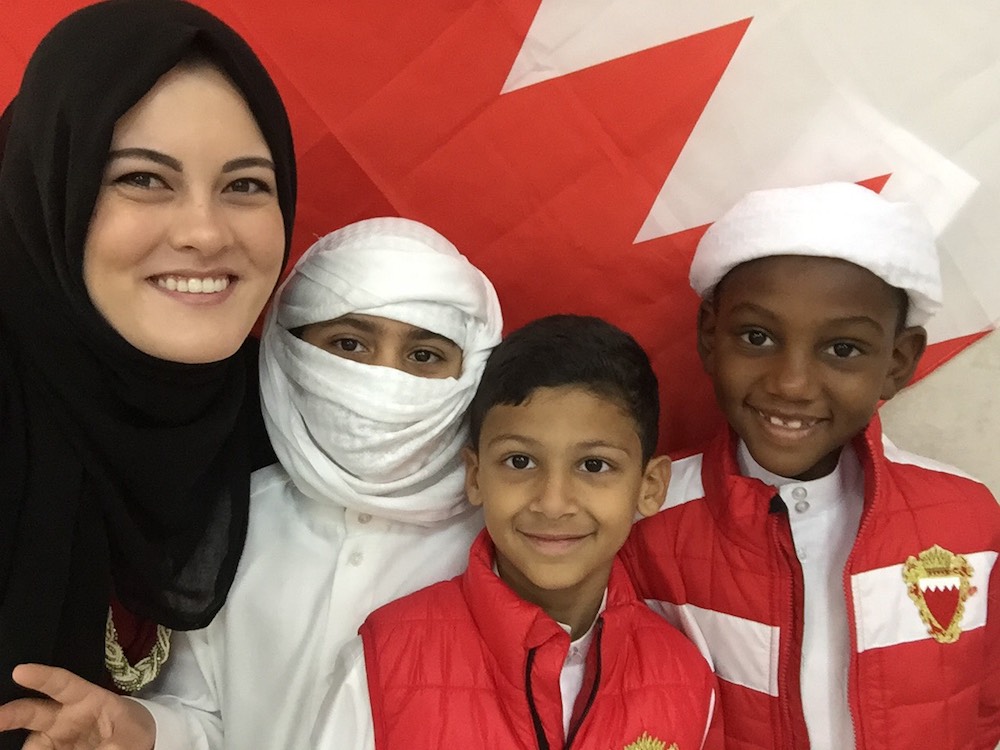 Jasmine, teacher in Bahrain. Read her story! 
Countries in the Middle East, such as the UAE, Oman, and Qatar, make up a large number of job listings on online TEFL job boards, and this is the best way to find jobs in this region. Keep in mind that these positions may be stricter as far as teaching requirements and that the contract lengths may be slightly longer as well, with many of them at around two years before renewal.
If you're a newer ESL teacher, you may find some opportunities in Saudi Arabia that don't require as much experience, but you'll probably want to get more teaching experience before applying for a job in the Middle East. The more advanced certification, degree in education, and experience you have, the more likely you are to score high-paying ESL jobs in the Middle East.
Like Asia, teacher recruiters are also used in this region, so that's another option available to qualified job seekers here.
How to get online English teaching jobs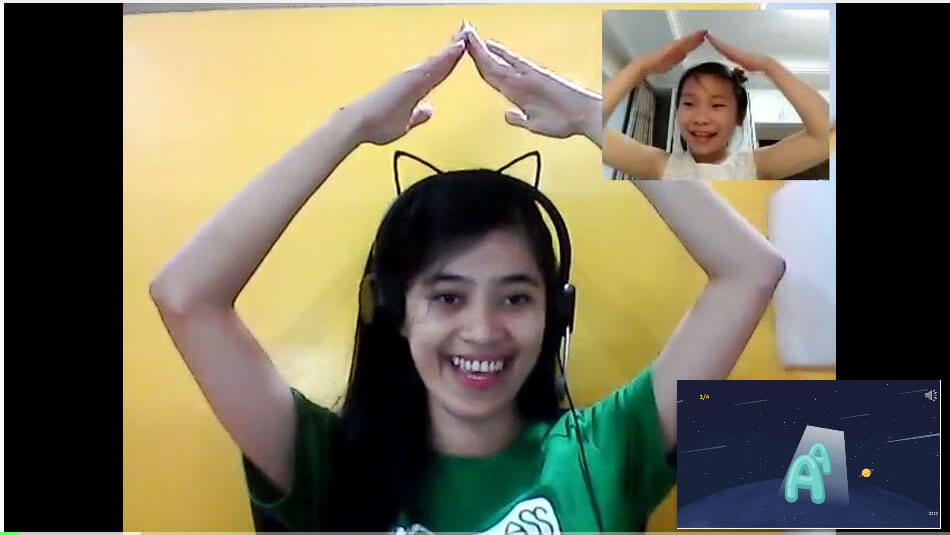 Juicy Mae, teaching English Online from the Philippines
Online English teaching jobs abound these days, and they're a great way to either gain some teaching experience or supplement your income. Many teachers even choose to teach online full-time due to the flexibility, convenience, and higher pay. You can find and apply for these jobs on TEFL job boards. (Browse online teaching jobs here.)
Most teaching English online jobs will require you to have a TEFL certification and many will also require at least a bachelor's degree, though this can usually be in any field. Having specialized certification in Teaching English Online will make you more competitive and lead to better jobs.
Keep in mind that to get an online English teaching job, you'll need at the minimum a stable Internet connection, good lighting, a quiet space, a webcam, and a headset. Many, though certainly not all, online jobs also ask that you have additional props or teaching materials, such as whiteboards or flashcards. Having these items ready prior to your interview shows that you're a great fit for the job.
Read an interview with a Bridge Job Advisor about how to get an online teaching job.
Knowing how the ESL job markets differ by region ahead of time can give you an edge over the competition. Catering your skillset and approach to each region can save you time and effort and help ensure that you score the ESL job abroad that's the right fit for you.