Krzl, From the Philippines, on Teaching English in Chile
By Krzl Light Nuñes
December 12, 2022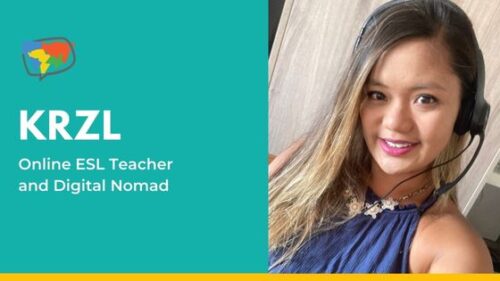 Known as a long country with diverse landscapes, excellent wine, and unique traditions, Chile might just draw you in if you're an English teacher looking for nature-filled trips and adventures in South America. A Bridge grad from the Philippines, Krzl Nunes, who is currently teaching EFL in Chile, shares what teaching and living in Chile is like as well as how you can succeed as an English teacher in this country.
Hi, Krzl! Can you tell us a bit about yourself?
I'm from the Philippines and I moved to Chile about nine years ago. I have a degree in Journalism, and I worked as a writer at a TV station in my home country before switching to teaching English online around 10 years ago. I also have TEFL certification and a Specialized Certificate in Teaching English Online.
I love learning languages, so I always want to inspire and help my students improve their English skills, knowing that this will open a lot of doors for them too!
Some of my greatest passions include surfing and traveling. I've also ventured into becoming a digital nomad so that I can travel to different beaches and still teach English online. So, when I'm not teaching, you'll usually find me at the beach!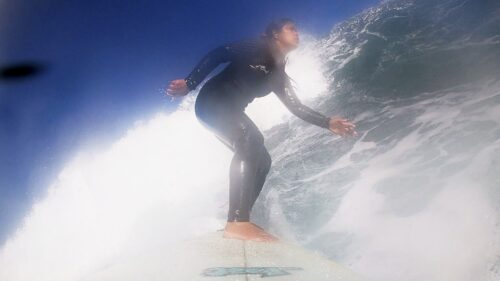 Why did you decide to grow your teaching career in Chile?
Before I moved to Chile, I had heard that the country has a big market for English teachers. I also saw this potential to thrive in English teaching when I got here, as I realized that many Chileans want to learn English. There were also several language institutes I could apply to, giving me flexibility in how I could shape my career while in Chile. The opportunities I've found and seized have also led me to build my own student base, which gave me the confidence to eventually become a fully independent English teacher.
Where have you taught there?
My first in-person English teaching jobs were with several English language institutes in Santiago, the capital of Chile. Then, I decided to go freelance and run my own in-person English teaching business. When the pandemic started two years ago, I switched back to fully teaching online. Since then, I've been teaching all my private students virtually.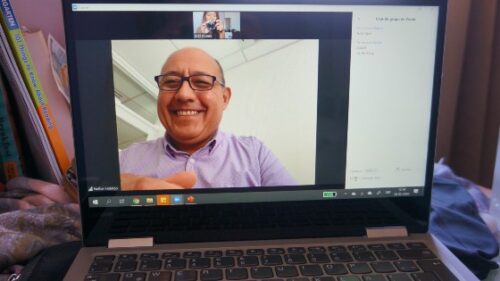 How's your English teaching experience been in Chile?
It's been exciting and rewarding! I love that my students are very motivated to learn and improve in the language. I've worked with young learners, teenagers, and adult professionals – practically all age groups and students with different English levels. I also love taking up challenges, so I'm always amazed at my students' progress. I've had absolute beginner students, for example, who were able to hold a conversation in English after only a few months of studying!
How high is the demand for English teachers in Chile?
More and more Chileans are keen on learning English, so there's always a high demand for English teachers in Chile. Whether you want to teach kids or adults, you can always find English students, most of whom are from the big cities. If you're open to working with an institution, there will be a consistent client flow to get you started, especially if you want to teach in person. If you're already a digital nomad, you can keep your current online students and pick up additional students to tutor that live in Chile. There's really no downside to becoming an English teacher in this beautiful country.
What are the top reasons why Chilean students learn English?
Depending on their age, Chilean learners have different motives for studying English. For instance, my university students typically want to improve their English skills to prepare for proficiency tests like the IELTS exam or the TOEFL exam in order to get into student exchange programs abroad. On the other hand, my Business English students – most of whom work for multinational companies – learn English to be able to communicate better in the workplace and boost their job prospects. The majority of my students take English lessons in order to brush up on their speaking skills.
Where do English teachers usually find opportunities in Chile?
English teachers in Chile can work in schools, language institutes, and summer camps. Especially if they've already built a good network and student base, they can also teach English as a freelancer. Hiring season starts around March and April, when Chileans come back from their holidays and students return to school. It's important to know what approach to teaching will work best for you before you jump in feet first. There are so many options to choose from, but knowing your strengths and preferences will make establishing your reputation as an English teacher even easier. I recommend checking out this step-by-step guide from Bridge that will make evaluating your opportunities and options a breeze.
What are the typical requirements for becoming an English teacher in Chile?
English schools or companies typically look for a TEFL/TESOL certificate and a bachelor's degree (in some cases). Teaching experience is also preferred, although it's not a must. You're not also required to speak Spanish, although it can be helpful, especially if you're teaching beginner English learners.
What's the cost of living like in your area? Is it possible to make a living teaching English there?
Chile is considered the most expensive country in South America. Renting an apartment in the city, for instance, can range between $300 to $500 USD. Monthly expenses can also range from $200 to $600 USD, depending on one's lifestyle. The good news is that teaching salaries in Chile are higher than in neighboring countries. So, English teachers can build a life in Chile and even travel within the country or around South America.
How important is it for English teachers to learn Spanish while in Chile?
As it may be difficult for many Chileans to communicate in English to foreigners, English teachers may need to learn at least basic Spanish in order to get around or do day-to-day activities. Chilean Spanish is also known to be fast-paced and full of unique slangs, so don't be shocked when you hear words or phrases that you probably didn't learn in Spanish class!
What's the best thing about living in Chile?
Chile has all types of topography, so there's just tons of places to explore! From deserts to beaches to glaciers, you have so many travel destinations to choose from. Especially if you like being out in nature or doing outdoor activities, Chile is a great place for having fun adventures and unforgettable experiences.
What will English teachers from other countries have to adjust to when they move to Chile?
If you're coming from a warm or tropical country, be prepared for freezing winters in many parts of Chile!
What are the top places you recommend visiting in Chile?
In the north of Chile, you should visit the Atacama Desert and the salt flats.
In the central zone, I recommend going to Valle del Elqui and La Serena.
Down south, going to places in Patagonia, like Torres del Paine and Puerto Natales, is a must!
Finally, if you like water sports, Chile has a very long coast with world-class waves. In the south, you can also chill by different lakes and rivers, where you can go rafting, kayaking, or stand-up paddling.
How can newcomers make friends or connect with other English teachers in Chile?
If you work for a language institute, you'll most likely meet and be friends with your co-teachers!
You can also join Facebook groups for foreigners living in Chile. Sometimes, the members of these groups organize hangouts or trips so they can meet each other and make more friends.
What's your top tip for teachers who want to relocate to and teach in Chile?
Make good connections and build rapport with your students, as a lot of Chileans prefer to work with teachers who have been recommended by their friends and family. Some students may appear shy at first, but once you get to know each other, they will open up to you in amazing ways! I've taught an entire family, circles of friends, and colleagues in the same department through word of mouth, and I'm just grateful for the trust they've given me!