Coming Home: Making a Living with your TEFL Certificate
By Jennifer Collis
November 25, 2011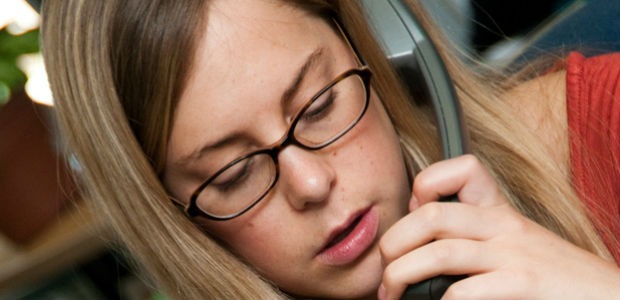 All good things must come to an end… or so they say. Does that include your TEFL career? After you finish circling the globe—having taught tenses in Turkey and pronunciation in Patagonia—are you destined to come home, TEFL certificate in-hand and call it quits? And if so, then what? After spending four years teaching abroad in Africa and Central America, I returned to the U.S. and found myself wondering just that. Here's what I found in my search for TEFL jobs back home—let's hope it can land you a great job, too!
Five ways to put your TEFL certificate to work for you back home:
1. Teach at a private language school with your TEFL Certificate
After receiving your TEFL certificate this is probably the first thing you think of when working back home, and it makes sense! There are many English language institutes in North America seeking qualified and experienced TEFL teachers (and advisors, like me!) to work with students both within in the community or visiting from abroad. BridgeEnglish is a great example of such an institute—we employ teachers at our center here in Denver, and previous experience abroad is a hiring requirement. Check out similar language schools in your city.
2. Become a public school teacher
 with you TEFL certificate
You may be thinking, "But I'm not qualified!" However, you are closer after receiving your TEFL certificate. Here's a solution: Teaching Fellows programs. These programs are offered nationwide, giving potential teachers like you a non-traditional, fast-track route to full-time teaching positions in the public schools. And the best part is, you earn your state certification while teaching. So, how will you spend your summers off?
3. Tutor online with your TEFL certificate
Welcome to the future of language teaching! If you have a good Internet connection and a Skype account, plus your TEFL certificate, you can teach English to eager students anywhere the world. Search sites like www.eslcafe.com using the keyword "online," and you'll be surprised what pops up! Or, help college-level ESL students with their writing here in the US, through an online tutoring site like www.smarthinking.com.
4. Get involved in refugee or immigrant services after using your TEFL certificate
You don't have to limit yourself to teaching! Your experience abroad and cultural sensitivity make you a good candidate for work in fields like refugee services or immigration. Examples of jobs you could do include Resettlement Specialist or Job Placement Advisor at nonprofit organizations or government agencies… a great cure for a case of teacher burnout!
5. Go back to school and teach others to get their TEFL certificate
After a taste of TEFL, are you ready to take things to the next level? Why not get your master's degree and teach TEFL certification courses, for example, or even teach ESL at the college level? Check out a site like http://careers.tesol.org/jobs, to brainstorm potential university positions, such as TEFL Professional Development Consultant, Programs Coordinator, or ESL Lecturer. Now that you have your TEFL certificate you've got options!