7 Ways the IDELTOnline™ Sets You Apart When Applying to TEFL Jobs in Competitive Markets
By Jennifer Collis
March 5, 2021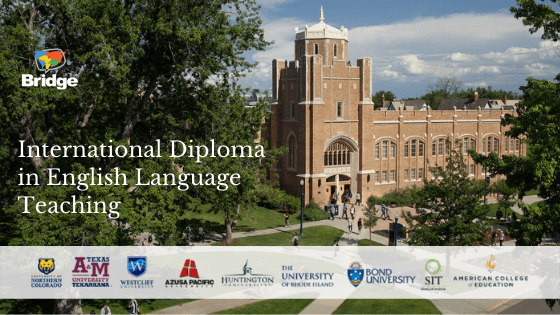 When it comes to TEFL certification, some teachers are looking for more than the minimum training – they want to differentiate themselves from other teachers and qualify for TEFL/TESOL jobs in competitive markets, like the Middle East and Europe. The Bridge International Diploma in English Language Teaching (IDELTOnline™) is one way for teachers to get that edge. Our most advanced online training has a challenging, graduate-level curriculum, instructor and peer interaction, and a more structured schedule than other online courses. Here are seven ways this certification can set you apart.
Not sure what this course is all about? Start here: What is the IDELTOnline?
1. You'll exceed TEFL/TESOL certification standards with a 150-hour credential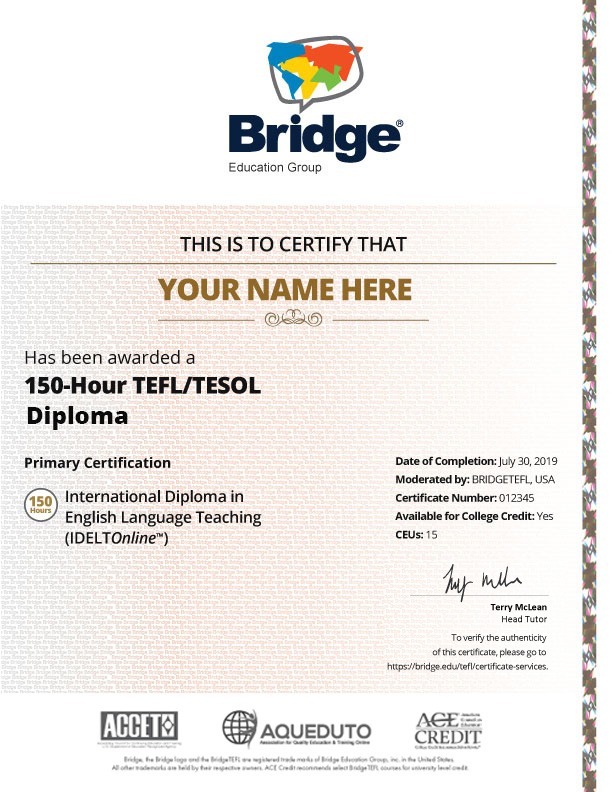 Most online TEFL certification courses are 100 or 120 hours, and that number meets hiring requirements for most jobs. The IDELTOnline, however, far exceeds basic requirements and enhances your resume with 150 hours of accredited training (or more if you choose to add TEFL/TESOL Specializations). Having the additional hours of certification on your resume shows schools that you're serious about your training — going beyond the minimum requirements.
English teacher Jasmine was pursuing a master's degree when she enrolled in the IDELTOnline in the hopes of teaching abroad in Bahrain. "The IDELTOnline sparked my passion for education in my career."
2.  The IDELTOnline offers the option to earn graduate-level college credit  
Another way the IDELTOnline can set you apart as a job candidate is the level of training; it's been recommended for up to nine graduate-level university credits by the American Council on Education®. This recommendation means that a network of more than 1,600 colleges and universities in the U.S. accepts the course for transfer credit. Yet, even if you choose not to earn college credit for the course, choosing graduate-level training demonstrates to employers your commitment to the most comprehensive, high-level training. Learn more about ACE CREDIT® recommendations for the IDELTOnline.
Course graduate Allysson Gagne describes choosing the IDELT training: "When I was looking for an ESL certification course, the IDELTOnline stood out because it wasn't the commitment of a full master's degree; it was a fast-paced program; it wasn't overwhelmingly expensive."
3. The course is a pathway to a master's in TESOL
Is a master's degree in TESOL in your future? Stand out to employers by showing them you're on your way to this career achievement with the IDELTOnline. This program can be taken as a direct pathway to specific master's degree programs at Bridge partner universities in the U.S. and abroad. The esteemed partner universities accept the IDELTOnline toward their graduate certificate, master's, and even doctorate programs in TESOL.

Learn more: What is TESOL?
4. You'll automatically receive 15 CEUs to highlight your professional development
If you're not ready for the graduate degree track, you can still showcase the quality and level of your IDELTOnline certification by sharing the Continuing Education Units (CEUs) you earn for the program on your resume. This quantifiable professional development, which is based on our accreditation through the Accrediting Council for Continued Education and Training (ACCET), is yet another way you can stand out as a candidate for competitive TEFL/TESOL positions.
5. The IDELTOnline provides a strong, theory-based teaching foundation valued by schools
Recruiters for the most competitive teaching jobs seek teachers who understand the history and context of English, effective teaching strategies for each of the four language skills, the latest instructional approaches and methods, as well as the mechanics of lesson planning and teaching grammar, vocabulary, and pronunciation.
The IDELTOnline program dives more deeply into all of these topics, with a heavy emphasis on theory, and culminates with trainees articulating their personal teaching philosophy (a common TEFL interview question!) which they've refined throughout the course.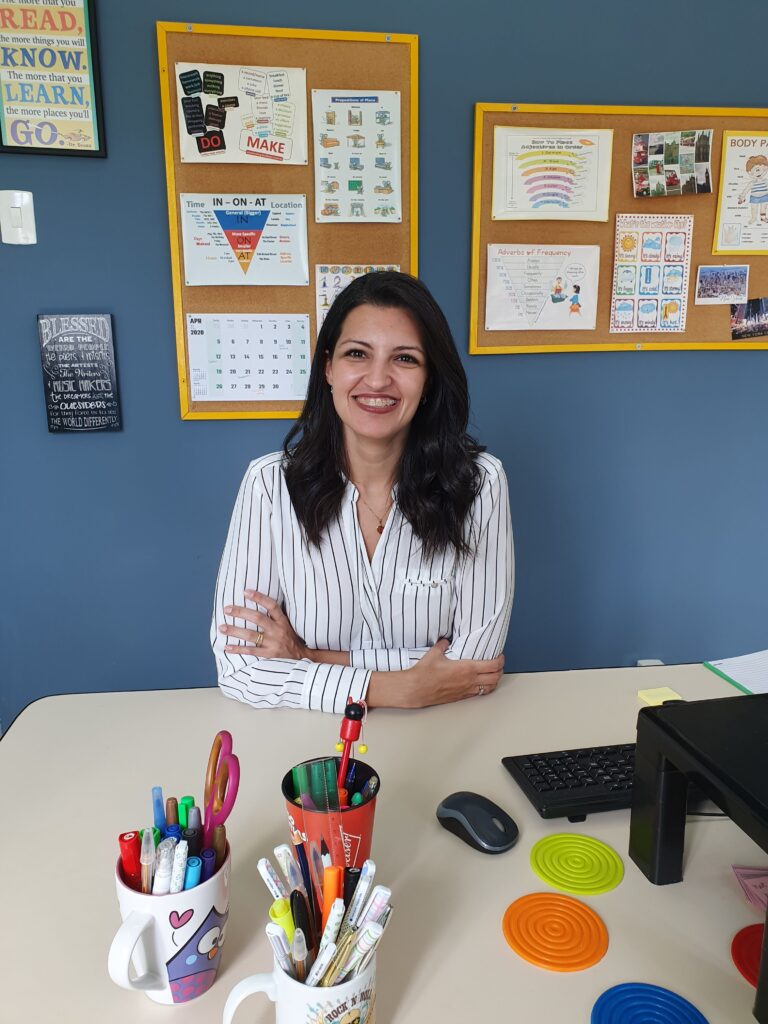 Bridge IDELTOnline graduate Carla experienced this firsthand, saying, "I'd been doing face-to-face classes for almost 19 years before I took the IDELTOnline course, but I had never studied theory and practice in such depth."
6. The collaborative format fosters a more global teaching perspective 
Unlike other online TEFL/TESOL courses, the IDELTOnline is similar to other university-level online courses in that it's interactive; you'll be part of a cohort of about 10-20 trainees from around the world. Together, you and your peers will take part in live sessions with the instructor, contribute to class discussions, and gain new perspectives on teaching English. This collaborative format provides insights from teachers of all experience levels and backgrounds in a way that self-study courses cannot. You'll be well prepared to present yourself to employers as a global-minded teacher  — starting with talking points during your job interview!
Read about the IDELTOnline vs. Master Certificate!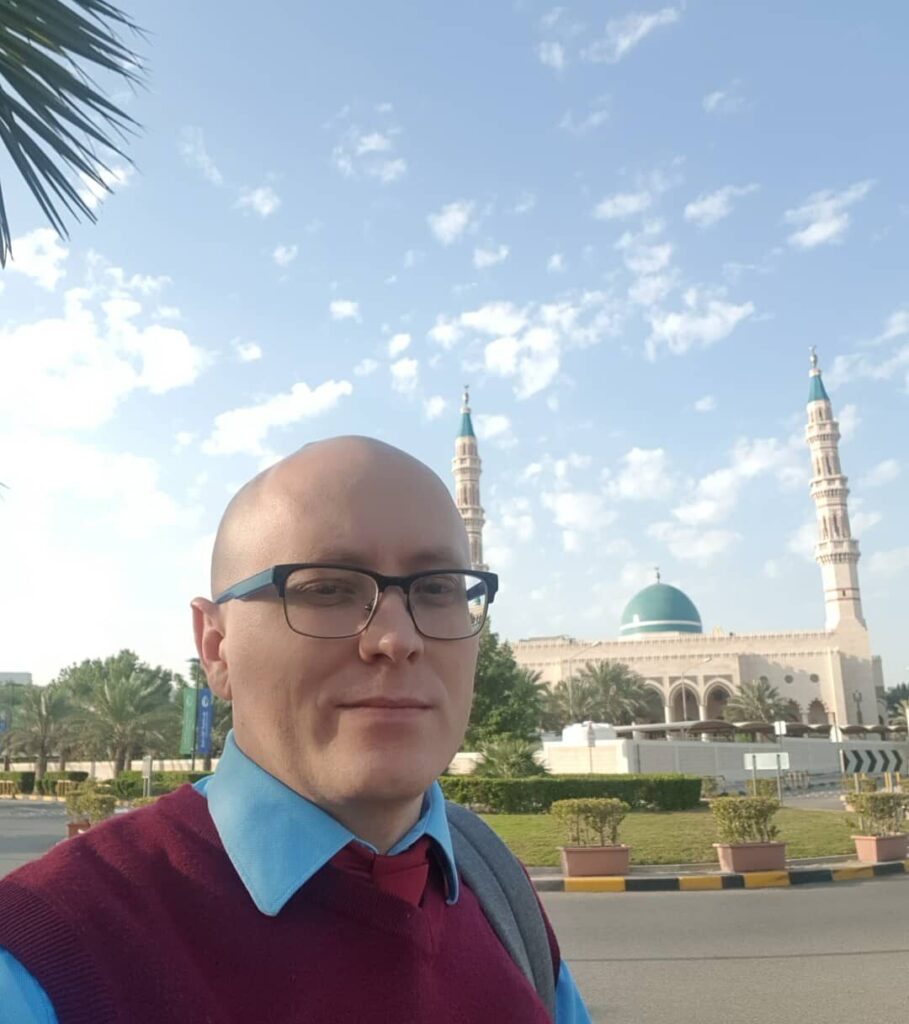 Evgenii, an IDELTOnline-qualified teacher in Kuwait, says he took the course "because I am willing to challenge myself, grow professionally, and become recognized and appreciated as a non-native English teacher."
7. You can tailor your skillset to specific jobs by adding specializations
Would you like to stand out when applying to TEFL/TESOL jobs that involve teaching a particular age group or niche, such as business professionals, young children, or perhaps teaching in a virtual setting? Imagine enhancing your resume with stacked training and professional development in your chosen specialty, demonstrating your skills to employers.
Add one or more of the following specializations to the IDELTOnline:
You can further showcase your professional achievements to employers with digital badges for your IDELTOnline certification and every specialized course you add to it.

Learn how to use digital badges to get TEFL/TESOL jobs.
For those looking to become the most effective English teacher possible and who view TESOL as a career path rather than a short-term adventure, IDELTOnline certification not only offers thorough preparation but a way to help your resume rise to the top when applying for TEFL/TESOL jobs!