How to Make the Most Money as an Online English Teacher
By Bridge
August 29, 2022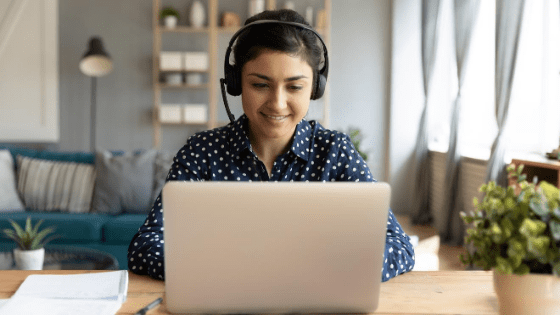 Whether you're looking to supplement your income or start a full-time job, you can make great money teaching English online. Online teaching companies usually offer a range of hourly pay for teachers, and you may wonder how you can land on the high end of that. Or, if you decide to launch your own business and become a freelance online English teacher, what factors influence how much students are willing to pay for classes with you? We've got some strategies to help you maximize your earning potential so you can make the most money as an online English teacher.
Get as qualified as possible
To make the most money as an online English teacher, it is important to establish yourself as a professional in the field. The primary way to do this is to get trained and certified.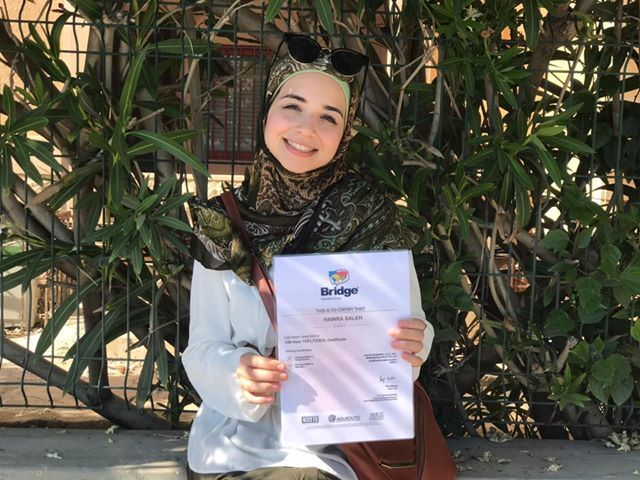 Online teaching companies, in particular, want to see that you're not only initially TEFL/TESOL certified and have learned the fundamental methods of teaching English but also have specific training in teaching online and are committed to ongoing professional development throughout your career. On the other hand, if you start your own business as a freelance online English teacher, you'll attract more students and be able to charge a higher hourly rate the more qualified you are.
You can showcase your TEFL certifications as you earn them by adding stackable Bridge digital badges to your resume, LinkedIn profile, business website, or email signature.

Choose a teaching niche
Choosing a niche for teaching English online is another effective strategy to boost your earning potential. This strategy is especially great for freelance English teachers, but it can also help teachers qualify for more competitive jobs with companies depending on the types of lessons they offer. As for freelance tutors, those who zero in on a particular TEFL/TESOL subfield can increase their earning power by leveraging expertise in a certain area or attracting particular students.
Some possible teaching niches include:
Students of a certain age, such as pre-schoolers, teenagers, or adults (niches within the adult demographic could include business English or English for a specific profession, such as nursing or aviation).
Test preparation, such as teaching IELTS exam prep, TOEFL test prep, or preparation for other English proficiency exams.
Students of a certain native language. For example, Carla, originally from Brazil, has found success as an online English teacher marketing her services primarily to Brazilian students.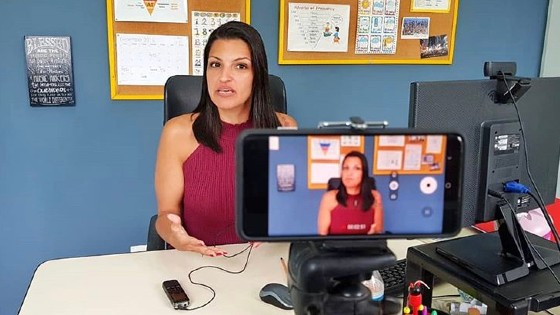 Aside from allowing you to charge a higher hourly rate as an expert in a certain niche and attracting the right students, choosing a niche also helps with organization, as you will be planning only certain types of lessons rather than a variety of lessons for students of different ages, language goals, and levels. By consistently focusing on certain areas or age groups, you stand out as a teacher and maximize your earning potential.
Seek out the highest-paid online tutoring companies
Another way to make the most money as an online English teacher is to find out which online teaching companies pay the highest. When choosing the best company to work with, consider both the base pay and any additional bonuses being offered, which can boost your hourly pay substantially.
Beyond hourly rate, also consider which companies can offer you the most bookings. If you want to maximize your earning potential as an online English teacher with a company, the secret is earning the highest base pay, having the ability to earn incentives or bonuses in addition to your base pay, and getting plenty of bookings.
Curious who pays the most? Check out this article: Teaching English Online Salaries.
Work with multiple companies
If you work with an online tutoring company and the employer permits it, you may want to work with multiple companies to make more money. By doing so, you can rotate your schedule to allow for more income. For example, if you choose two or more companies in different time zones (i.e., one in France and another in Canada), then you can utilize your schedule better because the students will be learning at different peak times. While students in one time zone are asleep, the others will be up and ready to learn! Being available during various times of the day will get you more bookings and a higher earning potential.
These companies are currently seeking online English teachers.
Make yourself available during peak hours
This is definitely a way to make more money as an online English teacher! The flexibility of teaching English online comes with the freedom to pick your schedule. Opening teaching slots during peak hours, which usually depend on students' or parents' requests, will get you many bookings that a lot of other teachers miss out on.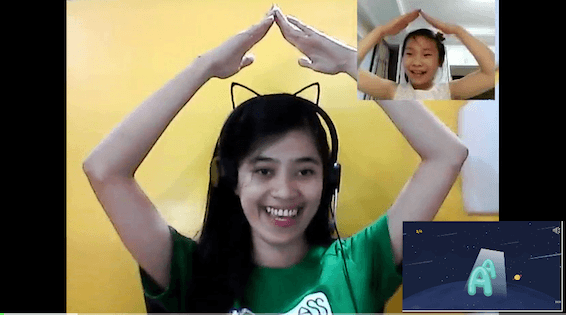 For instance, peak hours for teaching English online to South Korean students are generally between 4 a.m. to 7 a.m. and 6 p.m. to 10 p.m. EST. These are the hours when students are most available for online English classes, so, if you keep your schedule open during these hours, then you are likely to increase your pay. Online companies sometimes offer a slightly higher rate of pay for teaching during peak hours as well!
Here's how to create your ideal online English teaching schedule.
Work to get good reviews
One quick and easy tip when trying to make the most money as an online English teacher is to get good reviews. Students or their parents will have the option to review their teacher within a company's online tutoring platform. Or, if you're a freelance teacher, students may provide reviews on your website or Facebook page, as well as recommend you to friends via word of mouth!
Receiving positive comments on your lesson content, teaching style, or bubbly personality increases your chances of getting more bookings, which means higher earnings. So, make sure to show up professional, full of energy, and with a positive attitude, no matter what time your classes are.
Read experienced freelancers' top strategies for finding ESL students.
Become a freelance teacher or start your own business
Last but not least, you can become a freelance online English teacher, which can either be a full-time job in itself (with unlimited earning potential!) or can supplement your income while you work with a company.
Freelance teaching is also a good choice for teachers who may be struggling with getting hired by an online company due to issues with qualifications, such as not having a university degree or previous teaching experience. (Here are the typical requirements to teach English online.)
Let's look at some ways you can work as a freelancer.
Teaching via a marketplace
Freelance teaching can be done through online marketplaces like Preply or italki, which aim to connect teachers with students in a virtual space. Although you need to make a standout profile and craft an engaging introduction video on a marketplace's platform, there is no limit to the class rates you can set. You also don't need to worry about coming up with online marketing strategies — the marketplace takes care of advertising your classes to potential learners. However, most marketplaces take a commission from the earnings you receive, so make sure to consider that when you determine the prices of your classes.
Does working for a marketplace appeal to you? If so, read our comprehensive guide on choosing a marketplace for teaching English online.
Getting started freelancing
If you want to have total freedom over your online English teaching work, become an independent teacher! It's not difficult to get started as a freelance online English teacher — you can get going once you've got your qualifications, teaching equipment, and platform ready. While you have to take care of class planning, marketing, and financial transactions on your own, being an independent teacher allows you the freedom to set your own class rates and receive 100% of your students' payments.
You can learn the business and operational skills you need to launch your own ESL company with Specialized Certification in Teaching English Online as a Freelancer.
Maximizing your earning potential as an online English teacher is really up to you! Get your TEFL/TESOL certification, as this will help you stand out, then seek the highest paying companies that offer the most bookings. You can even "go it on your own" as a freelance teacher, choosing your hourly rates. Whichever route you take, be confident and committed to your professional development and you will earn the salary you deserve.