Three Ways to Be an Independent Online English Teacher
This infographic provides an overview of the three ways to be an independent online English teacher, including freelancing for an online language company, tutoring for a marketplace, and becoming a fully independent teacherpreneur, as well as the steps needed to pursue your chosen path. Explore one path or combine them to meet your unique goals!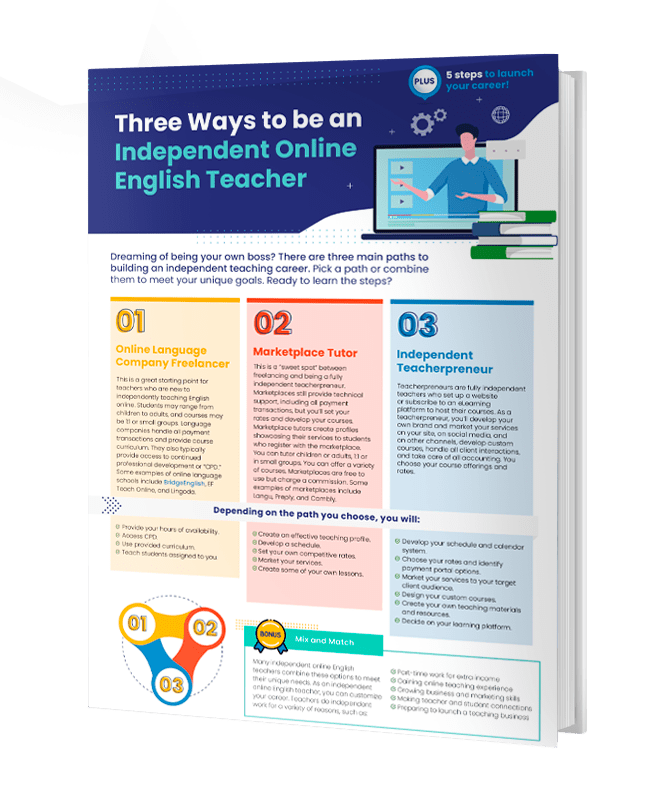 Learn about careers as a freelancer, marketplace tutor, and fully independent teacherpreneur, with descriptions of each career path. Then, explore the steps needed to pursue each career path, as well as tips to complete the tasks and stand out as an independent online English teacher. You'll learn strategies to:
Identify the best TEFL and specialized certifications.
Prepare a great resume.
Identify the marketplace for your niche.
Choose a lucrative teaching niche.
Create an eye-catching profile.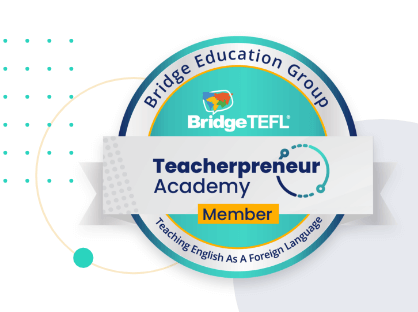 Become a member of the Teacherpreneur Academy! Our Academy offers a comprehensive course that equips teachers with the skills needed to thrive as business-minded educators. In addition, the Teacherpreneur Academy offers an exclusive platform for resource sharing, continuous learning, and direct engagement with expert-led webinars.
Download free TEFL/TESOL eBooks to inform and inspire you! Bridge experts and experienced English teachers around the world share insights in these practical guides.