The Ins and Outs of Teaching English Online
Global education has shifted to the virtual classroom. Are you ready to meet the challenge? Download our comprehensive guide for getting started in this rapidly growing TEFL/TESOL field.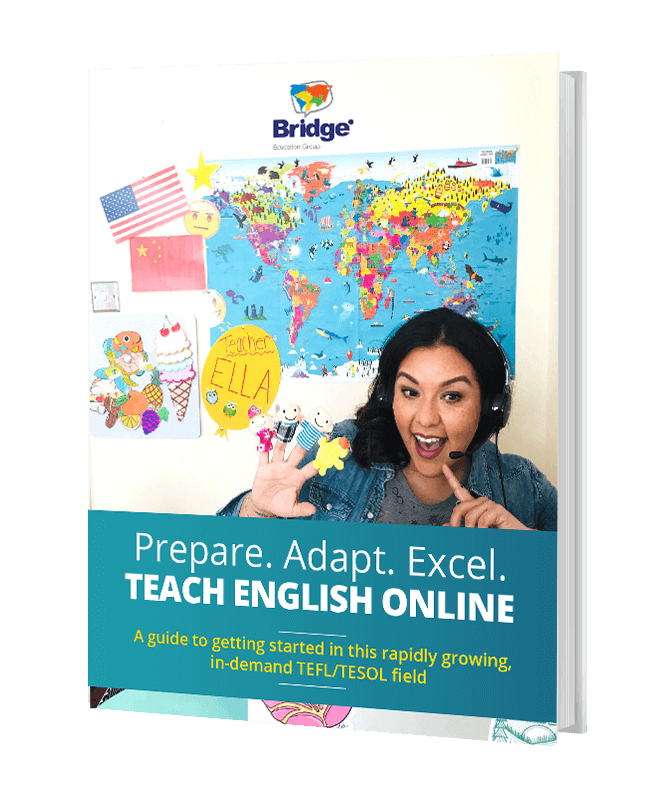 Want the freedom to teach English from the comfort of your home? We'll help you get started teaching in the virtual classroom! Some topics covered in this Teaching English Online guide include:
Requirements to teach English online
What types of jobs are available for online English teachers
Technology and equipment needed to teach English in a virtual classroom
How much money you can make as an online English teacher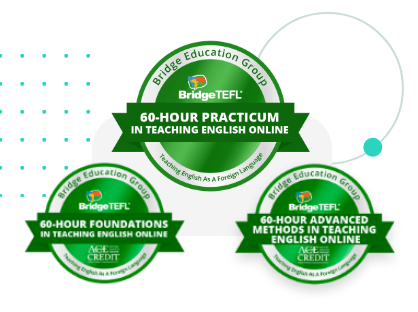 Specialized TEFL Certificates Teaching English Online
Ready to master the terms, technology, and teaching tools used in the virtual EFL classroom? Earning Bridge Specialized Certification will prepare you to teach online with confidence.
Download free TEFL/TESOL eBooks to inform and inspire you! Bridge experts and experienced English teachers around the world share insights in these practical guides.