Teaching Online Games and Activities  – Young Learners
Young learners are one of the most common age groups taught by online English teachers. Check out this free eBook for a sampling of games you can use with your students ages 7-10, from our Games and Activities for the Online Classroom (Young Learners) Micro-credential course!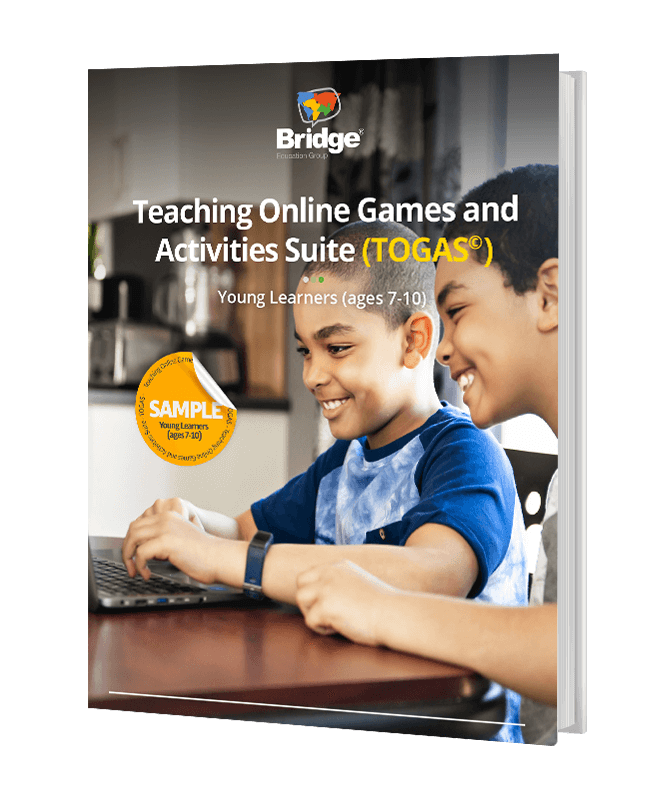 Do you teach English online to young learners ages 7-10 and need new ideas?
These games keep kids engaged in what they're learning while developing target language skills.
Each game comes with a breakdown of learning objectives, resources, and step-by-step instructions.
Games incorporate the four macro language skills: listening, speaking, reading, and writing.
Games leverage apps and technology as well as realia.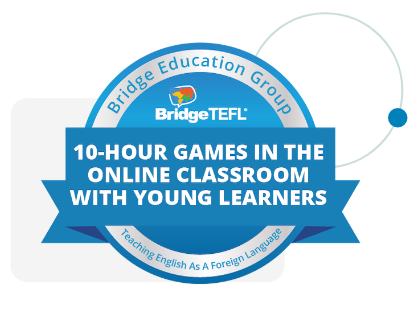 Access the full version of this eBook and explore how games can be integrated into your online teaching practices with Bridge's Micro-credential in Games in the Online Classroom with Young Learners.
Download free TEFL/TESOL eBooks to inform and inspire you! Bridge experts and experienced English teachers around the world share insights in these practical guides.