Are you a prospective English teacher but still clueless about which types of learners you should teach? Or maybe you're an experienced teacher looking to expand your student audience? From teaching youngsters to Business English, there are different specializations that can help you carve out a new career path or stand out as an ESL teacher. Below, three English teachers share how they've pursued their own TEFL niches and the advantages of teaching these specializations.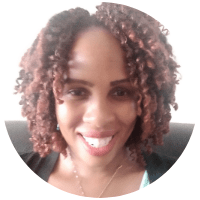 Ruth Nabaasa, from Uganda, teaching Business English
Teaching online from her home country, Ruth specializes in helping her adult Chilean learners with Business English.
How did you build the essential skills needed for teaching Business English?
After doing the IDELTOnline™, a friend and I thought it would be good to have a specialist field. After looking at all the specialized courses, we both felt that the Specialized Course in Teaching Business English would be a great one for us to prepare for this field. At that time, I truly felt that I would have increased contact with people in the corporate world who needed to learn English either because they had relocated to an English-speaking country for work or because they had frequent interaction with English speakers in and outside of their companies.
After completing the Specialized Course in Teaching Business English, I felt I had the confidence and the skills to teach learners in different fields in the corporate world. One of the things I still remember from the course was that the Business English teacher should have the wisdom to acknowledge that his or her learners might be more knowledgeable than them in certain areas in their fields. Nevertheless, the Business English teacher should still move with the confidence that they have all the required language skills to effectively teach their Business English students.
Learn more about teaching Business English.
How have you benefited from this niche?
I love teaching adults, and teaching Business English has allowed me to meet and connect with adults of different ages and nationalities. Adult learners have a wealth of experience and learning, which they bring with them to the Business English class. This truly makes teaching them a unique and fulfilling experience.
Business English students are some of the most highly motivated learners! Every teacher understands how motivation is vital to keep their students learning and growing. It's such an added benefit when you teach a class of highly motivated individuals. Everything that you use to enrich their learning experience and teach them effectively (technology, music, games, quizzes) goes a long way!
I get to experience a whole new world as I interact with each student and learn more about their work. My perspective has grown, and my world has grown broader as I have taught human resource managers, marketing executives, and data analysts. I was even pleasantly surprised when I got to teach students working with a big pharmaceutical company during the pandemic – it was interesting to hear what was being done to produce an effective vaccine!
Teaching my Business English students helps me to travel the world and experience different cultures and jobs from the comfort of my home. I look forward to visiting these countries in person in the near future!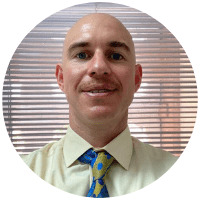 Joshua Sohn, from the U.S., teaching military English in Saudi Arabia
After teaching for several years in South Korea, Joshua landed an opportunity to teach English to Air Force and military personnel in Saudi Arabia.
How did you qualify for teaching military English?
I qualified for teaching military English by having a Master's degree in Education, a U.S. teaching license, and six years of international teaching experience. Although these are not mandatory, most companies require a Bachelor's in English, a CELTA certification, and five or more years of teaching experience. No prior military experience is required but, unfortunately, companies in the Middle East, especially Saudi Arabia, are looking for males under 60 years old from the U.S.A., Canada, or the U.K.   
My experience working with the military is only in Saudi Arabia, and most of these contracting jobs are in the Middle East, including places like Saudi Arabia, Iraq, Jordan, Kuwait, Bahrain, UAE, and Oman.
Should you get a Master's in TESOL? Find out.
What are the benefits of this niche?
The benefits of this niche are:
Working for a U.S. company
Getting paid in U.S. currency
Earning above average salary
Enjoying a tax-free salary
Working with adults
Having rewarding teaching opportunities
Not all, but most companies provide housing on a western compound, a car (shared or personal), insurance, vacation, paid sick time, flights, and access to the APO (Army Post Office)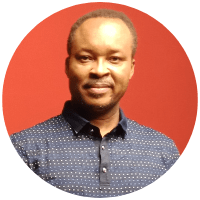 Uchechukwu, from Nigeria, teaching phonics and phonetics
Uchechukwu used to teach English at secondary schools before deciding to start his consultancy organization that focuses on teaching phonics and phonetics to schools and EFL teachers.
How did you prepare for teaching English phonics and phonetics?
Studying Linguistics as an undergraduate got me trained in the aspects of phonetics. Then, I started teaching speech to secondary school students. That was appropriate; there was no challenge. But as time went on, there was a need to teach both primary and nursery pupils. I soon realized that what I taught secondary-level students didn't apply to nursery learners. So, I began studying online how to teach early learners. Given my training in phonetics, I built the skills required to teach phonics in no time. I soon realized phonetics and phonics are two sides of the same coin.
Now, I teach every category. I also train teachers of primary and secondary education.
What are the benefits of this niche?
As a specialist in teaching phonics and phonetics, you stand out. That is, when students are challenged in this area, schools think about reaching out to you. This was my experience in 2013 when I was invited by a school to help teach their two Spanish female students who couldn't read and communicate in English.
In addition, having this specialization gives you a competitive edge as an English teacher.
Qualify for jobs with a TEFL certificate. You can explore online TEFL courses to get started or to specialize in an ESL teaching niche!