Ruth, From Uganda, Online Business English Teacher
By Krzl Light Nuñes
March 23, 2021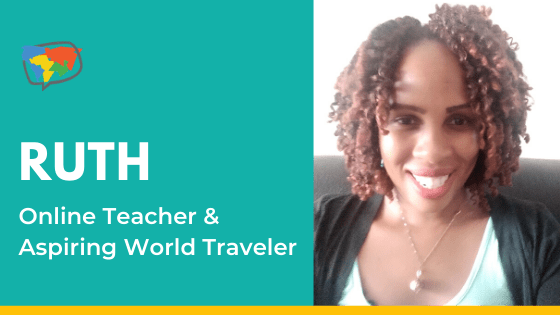 With her sights set on working abroad, Bridge grad Ruth Nabaasa, from Uganda, kickstarted her career in the TEFL/TESOL field by running English Corners, a program for Chinese people in Nairobi, Kenya. While waiting for travel restrictions to ease, she found an opportunity to boost her experience by teaching English online. She discusses the benefits of working as a virtual ESL teacher and how she has made headway to develop her teaching skills.
Hi, Ruth! Can you share a bit about yourself?
I'm from Uganda, and I'm currently living in the capital, Kampala. I lived in the UK after my university studies for a year, so I did a gap year in the UK, and then I was living in Nairobi for the last four years also. So, I was living in Nairobi working with Chinese students, running English Corners, and doing different things like that.
You initially intended to teach English abroad. How did the pandemic affect your plans?
I moved to my home country and while I was there, I was thinking I needed to get more formal experience teaching English because I had done the IDELTOnline™ at some point with Bridge. Well, I was really applying to jobs in different parts of the world. Obviously, I considered going to China and different parts of Asia, but also South America was at the top of my list.
So, I got an [online teaching] job with BridgeEnglish Chile. I had initially gotten another job with a school in Costa Rica to teach young people, but it didn't work out because they needed somebody to start immediately and I needed to go through a visa process.
I waited until the situation in Chile kind of settled; at some point, they paused the recruitment process because of the protests in the country and I felt it wasn't safe for foreigners. When they resumed, I did the interview and got the job.
I was looking forward to going last year, but the pandemic found me in Nairobi. I was just getting my academic documents authenticated and then I'd be ready to fly out and start a life in another part of the world, but the pandemic struck. I got stuck in Nairobi, so I stayed there for most of the year and then moved back home in December of last year.
Here are the top reasons why you should teach ESL online while waiting to travel abroad.
How did you land your online ESL teaching job at BridgeEnglish Chile?
In September, I remember contacting Carlos, the Academic Director of BridgeEnglish, and asking, "Are there plans? Is the country opening up? Should I get myself ready to travel to Chile? What is the status of things?" Carlos told me about how they've gone 100% remote, that everything is happening virtually and there are no on-site classes. He asked me if I would be open to teaching with BridgeEnglish online and going through training. So, I said I was very open. I went through training, and I had to do a demo video. I actually did the demo video twice, and then I got my first student on the fourth of December.
Can you tell us more about your online English teaching job?
Well, I'm mostly teaching adult students, Business English students. I'm a Business English instructor. I'm offering Business English classes, and most of the students work for companies ranging from pharmaceutical to food companies.
For instance, I was amazed when one of the students recently told me in one of our classes, "Our top competitor is Pfizer and AstraZeneca." And I was thinking to myself, "Oh my gosh, I am teaching people who are probably going to make a huge difference in the world, especially as far as COVID-19 is concerned and finding a vaccine." It was just so interesting.
Make teaching Business English your niche by taking a specialized TEFL/TESOL course.
What inspires you to teach English?
First of all, one thing is that I've always loved the English language, from when I was a very little girl. I just love the language, so I've always wanted to teach it.
Also, one of the things that made me want to teach English and keep teaching it is when I can see that I'm helping my students. I've met students from different walks of life, with different nationalities, and just the joy of actually seeing them acquire the language, the joy of seeing them make progress, the joy of seeing them move from being shy to being confident, even to express themselves in contexts where they couldn't previously express themselves – those things really just inspire me to want to teach.
Also, I feel that because English is the lingua franca, it's used in different contexts. It just gives me an opportunity to teach anywhere in the world, because everywhere in the world, people really want to learn English.
Those are some of the things that inspire me: the fact that I can help students, that I can meet their needs, but also the joy of seeing them grow, and also that I can teach anywhere with English. If you're a certified English language teacher, there are just so many opportunities out there for you, no matter where you're from.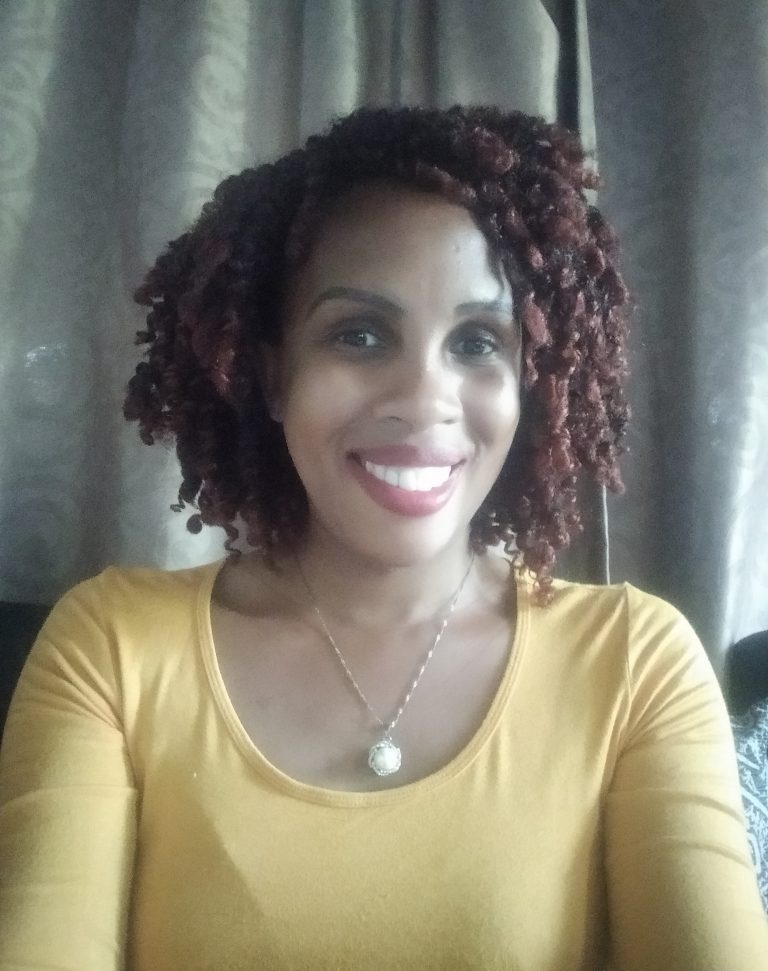 When I left the UK in 2010, I really felt that teaching was something I wanted to do. So, I came back home and I started teaching general English to technical institute students at the school that was run by my church. But then in 2013, I was thinking strongly about going to China as an English language teacher, and so I really felt that I needed to get TEFL certification to be credible and to equip me out there since I wanted to travel internationally and teach.
I looked around at different courses, at different schools, and I kind of zeroed in on Bridge and I decided to do the IDELTOnline™ because it was the highest level course that they offered. I felt that it would give me comprehensive skills that I would need to do my English language teaching.
I did the online TEFL course from February 2015 to May 2015, and later on, together with another girl who was from the US and was doing the same course, we decided that we should specialize in teaching Business English, so I enrolled in the Teaching Business English certificate in February 2016. And most recently, I just did a Micro-credential in Teaching English Online to Groups, and I'm looking forward to doing many more courses, especially this month since my schedule has kind of freed up a bit.
How did these courses help you professionally?
One thing I can tell you is that, first of all, they gave me the confidence and the boost I needed. Sometimes you have this skill, you have the passion, but because you are not trained, you lack the confidence that you need to put yourself out there. So, I think when I did the IDELTOnline™, I really felt confident that I could teach anyone, no matter what field they were in, no matter what country they were from.
The IDELTOnline™ is very comprehensive: It covers the latest methodology in English language teaching, it explores techniques, and it explores theories. I kind of felt that after doing it, I saw the importance of creating a relaxed atmosphere in my classes so that students can acquire language naturally and easily.
I took the Teaching English Online to Groups course because I felt I was a bit anxious about being given a group class and wondered what I would do — I didn't feel as confident about it. But just being there interacting with other teachers, I feel now that should I get a class of students to teach online, I know what to expect, I know what to look out for, and I'm confident in how to deal with different challenges as they arise in a group class. So, these courses really helped with my confidence but also equipped me to teach my classes more effectively.
Take your teaching skills to the next level by taking short Micro-credential courses.
What is your advice to someone wanting to get started in teaching English online?
First of all, one thing I will tell them is if they're not certified, get certified.
But then, I would also tell somebody who's going to teach English online to know who they are, to know what their TEFL niche is. It's important that you know where your strengths lie.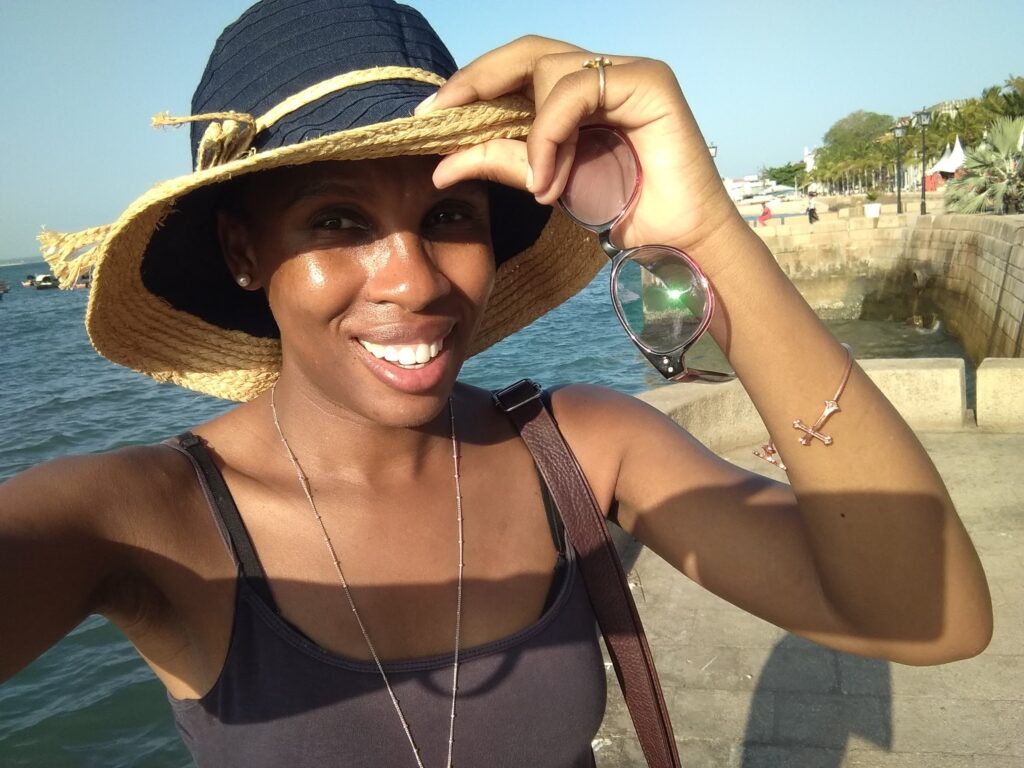 What's next for you?
One of the things I've been obviously thinking about is that I really would love to go to South America – to Chile. I would like to do physical classes. I mean, online teaching has opened up a lot of opportunities for me, but also I've wanted to do a Master's in TESOL, and obviously when you do the IDELTOnline™, there are universities in the US where you can use that to apply for a Master's in TESOL.
I would love to do that and consider, in the future, teaching in the US, but right now I'm really thinking of the Americas – North and South – and traveling, exploring, and teaching there.
Find out how to earn college credit for Bridge courses like the IDELTOnline™.