Kaylynn, From South Africa, Online ESL Teacher
By Krzl Light Nuñes
August 21, 2023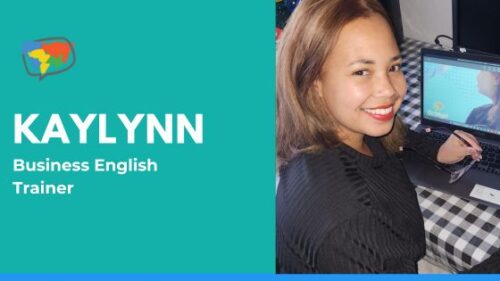 Adapting to a different age group and switching class formats were just a few of the adjustments that helped Bridge alum Kaylynn Phillips, from South Africa, advance her English teaching skills. Currently teaching Business English students online with BridgeEnglish, she shares how she transitioned from teaching children to adults, some of the writing activities she incorporates in her classes, and tips for getting started teaching English online.
Can you tell us a bit about yourself?
I'm from Johannesburg, South Africa. It's my home country and English is my native language. I'm 27 and I've been teaching English professionally since 2019.
Interested in teaching ESL? Learn more about the 120-hour Master TEFL/TESOL Certificate.
How did you get into English teaching?
I've always liked teaching and I've always liked interacting with people. I wanted to see how I could incorporate those skills together. When I first started teaching in Spain, I began with children between the ages of three and 13 years old. That went well. It was also demanding because you had to adapt to your surroundings and to the children that you were teaching. Every age group requires a different "you," and it's kind of difficult when you've got to put your best foot forward all the time, but I really enjoyed doing that.
When the pandemic hit, I had to come back to South Africa and I started working for Bridge, teaching adult professionals. It was the first time that I was introduced to teaching adults, and I absolutely loved it! It was an amazing experience from the very beginning. I've enjoyed it ever since.
Do you enjoy teaching your learners? Learn more about Teaching English to Young Learners and Teenagers Specialized Certification.
How did you find out about the teaching opportunity at BridgeEnglish?
I was looking for online teaching jobs. During the pandemic, it was so difficult to get a job (and keep a job) because of all of the circumstances. At the time, I had just finished a job, and people were very hesitant to hire anyone new because of the circumstances.
I was looking for work online and I found an advertisement for Bridge.
Get to know BridgeEnglish and discover new teaching opportunities.
I give one-on-one classes as well as group classes. With the group classes, it's a maximum of five students per group. Both sets of classes occur twice a week unless a student has specific requirements, which may require classes three times a week.
A lot of my students are in the mining industry. Many of them are also in the IT industry – they are software developers, programmers, etc. I also have some students in the construction industry.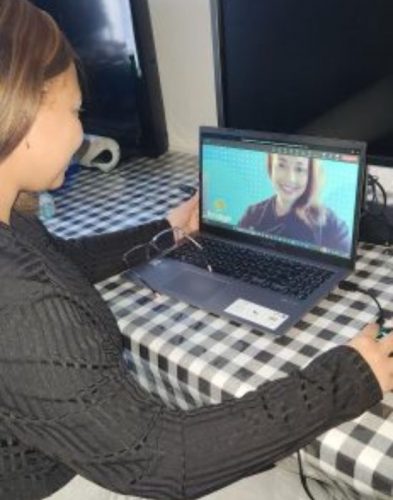 Learn about the essentials of teaching Business English online and in person.
How did you adjust your teaching methods to adult professionals after years of teaching children?
As I mentioned, each student, from any age group, demands a different approach. The lovely part about being able to teach in Spain was that I was also acquiring a TEFL certification while I was teaching. So, all of the skills that I was introduced to in the course were what I applied to the classroom.
When I came back to South Africa and I had to do everything virtually but with a different age group – adults – and it was a little easier for me to adjust simply because the students already have the fundamentals of English. I learned from my young students how to identify their needs from their temperaments and personalities. With the adults, it is easier for me to identify their needs because they are able to communicate them clearly.
Learn more about conducting a needs assessment for teaching English.
What materials or activities do you like using in your online classes?
I really love the speaking and writing activities. I enjoy speaking activities because students get to incorporate all the skills they have learned while having fun with the activities. I always encourage them to have like an informal kind of banter in their role-playing and in writing to gauge their understanding of grammar.
Speaking skills and writing skills are very, very different. Some students find it easier to speak, while others find it easier to write. With both exercises, I can get a clearer understanding of which level they're at both individually and as a group, and I can tailor the lessons to that understanding.
Read about 11 fun TEFL speaking activities to get your students talking.
What are some of the writing activities you do in your classes?
The Pearson platform has amazing writing exercises in the grammar section, but I also try and incorporate my own activities, depending on the time of year. For example, if it is winter or near a holiday, I'll have students perform a writing exercise about what's happening at the moment. In Chile, for instance, there's a public holiday coming up so I had my student write about the history of the holiday and their plans for the day.
Learn about ESL grammar activities to make your lessons interesting, interactive, and inclusive.
What do you do when you're not teaching?
When I am not teaching, I'm with my family. I really love spending time with my family! If I'm not with family, it's guaranteed I'm cleaning something – I love cleaning! It really relaxes me. I'm not cleaning, I'm out for a walk.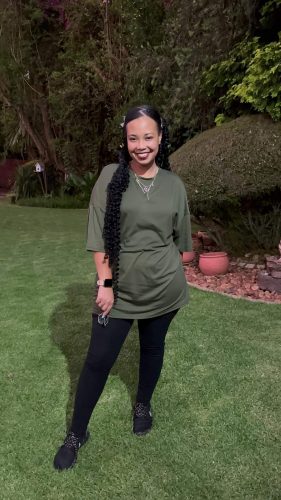 Can you share any memorable or funny moments that you had as an English teacher?
There are a lot of great moments but my group classes are my favorite because each student is different in every group – you get the jokester, the serious one, the quiet one, and the one that can't stop talking! In my group class, there's always that one student who takes on the role of the comedian. I love that because it's not only funny at the moment but it also helps the rest of the group to relax and feel comfortable.
Teaching group classes requires different skills. So, I always feel there's room for improvement. Earlier in the year, I received feedback during teacher observation rounds, and some of the feedback also motivated me to take the course.
For instance, the observation feedback reinforced the importance of the concept question in instruction. The micro-credential course also had a section focused on writing skills I was really interested in learning. I really like to incorporate writing into my lessons.
Learn about increasing your job prospects by teaching English online to groups.
What adjustments did you need to make when you started teaching groups?
Firstly, with a one-on-one student, it's a lot easier to learn the student's personality and comfort level, so it's easier to lesson plan accordingly. With a group, this is a little bit more challenging. Every student is different. You get some students who understand things a lot better than others, while others might need a little more support. That was something I definitely had to adjust to. Learning about each student and going through the notes I took when taking the micro-credential course really helped to fine-tune my approach to group classes as opposed to my one-on-one lessons.
Explore Bridge's Micro-Credentials to expand your knowledge in specific ELT subfields.
What's next for you?
First, I need to finish the 60-hour Specialized Certification in Teaching English Online I've been taking since I started teaching with BridgeEnglish.
I'd also really like to move up within the company. So, I want to keep learning and growing as a teacher.
Do you have any tips for people who want to get into teaching English online?
Google is your best friend! If you are looking into teaching English online and you don't know what to do, simply begin researching. There is a lot of information online and you can even watch demo lessons on YouTube. The next step would be getting TEFL/TESOL certification. Once you've got it, the world is your oyster! Do your research and decide if you'd like to teach children, teenagers, or adults, and then start your journey! Always remember to put your students first. We're always here for them. And put a smile on your face!