Feeling the economic impact of the last several years, people of all ages, professions, and backgrounds are looking for jobs they can do online from the comfort and safety of their homes. If you're wondering how to get an online teaching job even if you've never taught before, look no further. Demand for online English teachers and tutors is at an all-time high, and the benefits are great: The schedule is flexible, pay is competitive, and it's easy to get started.
Step 1 : Decide how you want to teach English online
There are numerous ways to break into the online teaching scene, be it through using an online marketplace, as an independent teacher, or by working with a company that specializes in teaching English online. Here's a comparison of the three most common ways to teach ESL online.
Working with an online ESL company
There are numerous online companies where you can apply to teach English online. Teaching English online with a company means that you'll automatically have students assigned to your classes, so there won't be any self-marketing involved. You'll also receive support, both technical and professional, and there may be opportunities to take on additional responsibilities (like lesson plan creation or teacher training) the longer you work with the same company. If you decide to go this route, it's important to understand independent contractor agreements and how they differ from other available teaching options. Be sure to examine the job requirements and fully understand the company's role and their expectations of you as a teacher before you commit.
Teaching through an ELT marketplace
A marketplace for teaching English online is an online platform that allows students to choose their own teachers based on their tutoring needs. They do this by scrolling through teacher profiles. These marketplaces are a great place to find new clients and begin to establish your professional network and reputation. The downside is that marketplaces require a commission for each lesson you teach. These fees can often be steep – up to 30% of your hourly rate. Don't knock it before you try it though! These communities generate a lot of online traffic and are a really great place to try your hand at different types of teaching. You can set your own hours and rates, and usually use your own lesson plans too. Think of it as a job dating platform – create an eye-catching profile to attract students to sign up for your classes!
Becoming an independent teacher
If you have an entrepreneurial spirit, becoming a "teacherpreneur" may be for you! Independent teachers forge their own paths, often focusing on creating relationships with repeat clients, who will then spread the word about their English lessons. While having consistent students may take some time to develop, independent teachers enjoy additional flexibility and don't have to share any of their earnings with a third party. If you're new to the ESL world and are looking to make teaching English online your main source of income right away, it might be better to consider working with a company to get your feet on the ground before starting your own business.
Want to work for yourself? Learn the business and marketing skills you need to successfully launch your own business with Specialized Certification in Teaching English Online as a Freelancer.
Step 2: Get qualified to teach English online
Depending on what route you choose to take with your new teaching career, you may need to obtain a degree – and you'll definitely need TEFL certification no matter how you choose to teach online. Also, be prepared to see some stricter requirements when applying to work with an ESL company rather than a marketplace. Requirements to teach English online vary from one company to the next, with almost all requiring TEFL/TESOL certification of at least 120 hours. Some may also require a college degree in a related field, a background in teaching, or experience working with kids.
Don't worry if you don't have a degree or experience, or if English isn't your first language; there are online tutoring opportunities for people of all backgrounds and experience levels. If you'd like to boost your marketability and earn a higher salary, enroll in an online TEFL course that exceeds the average hiring requirements.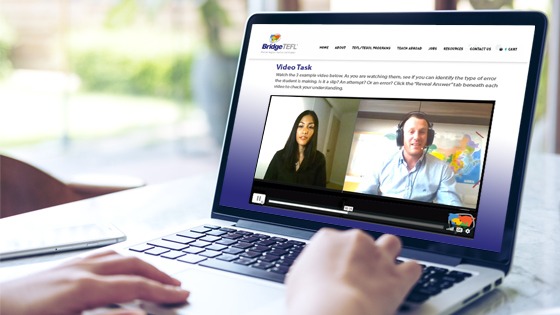 Better yet, contact an experienced Bridge Advisor, who can help you choose the right TEFL/TESOL course for your specific plans. Get started teaching English online by filling out a short form to tell us a bit about yourself, and we'll follow up with a recommended TEFL/TESOL program, such as Specialized Certification in Teaching English Online (or perhaps the Comprehensive Certification Bundle, a combination of general and specialized training) to prepare you for the job you want.
Step 3: Connect with online teaching jobs
Perusing Google or Indeed for jobs can be tedious, disheartening, and downright overwhelming. To help speed up the process, Bridge can connect you with online teaching jobs in a few different ways. Here are just a couple of the resources that Bridge offers ESL teachers searching for online teaching jobs.
The Job Board
You can easily search for online English teaching jobs on the Bridge Job Board. Simply browse the available teaching jobs and apply directly to any position. Bridge posts listings for job openings from its preferred employment partners – which are highly vetted!
Bridge Facebook groups
Social media is a great way to learn about new job opportunities and connect with other job seekers and experienced teachers. Bridge runs two different Facebook groups for teachers:
You can join these groups to stay up to date on the latest job openings, ask for career or teaching advice, network with other teachers, discuss teaching strategies, and get support in your TEFL/TESOL journey.
The BridgeUniverse blog
Updated weekly, the BridgeUniverse blog offers resources, inspiration, and industry news from around the world. Written by educators and ESL specialists, these articles are curated to tackle some of the biggest challenges English teachers face. There's an entire section dedicated to job resources to help you on your hunt. Plus, keeping up with industry news is a great way to find out how the job market is doing and where most of the TEFL/TESOL jobs are at any given point. You can also use articles as a way to inspire conversations with other online teachers, helping you to build your community of practice one person at a time.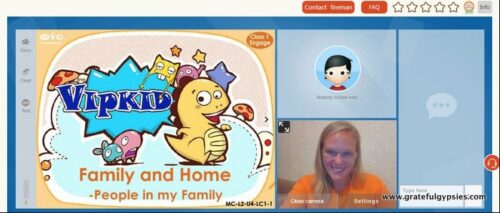 Step 4: Craft your resume and apply
A resume for teaching English online differs a bit from a traditional CV – but take heart! The nuances of an online resume aren't difficult, and chances are the recommended format will be able to shine some light on skills you have that your paper resume didn't have room for.
Here are a few tips to keep in mind:
Highlight your tech skills. Since you'll be teaching online, highlighting your technical skills and savvy is a must. Include any experience you have with Zoom, Skype, or other web conferencing programs. Even PowerPoint, Slides, or movie editing software can tie into online teaching skill sets.
Showcase your personality. Record an introduction video and put a face to the name employers and clients will be seeing. Creating an engaging and professional video will boost their confidence in the skills you list on your resume.
Mention your equipment. Put your employer's and students' minds at ease by letting them know you have the tools needed to get the job done. If you're using brand-specific software (e.g., Apple), this could affect how smoothly your classes run with students on different systems. You'll need to include your internet speed, as well!
Include TEFL/TESOL digital badges. When you take a Bridge TEFL/TESOL course, you'll not only get a certificate but also a digital badge. This 21st-century, clickable credential is an easy way to provide employers or potential students with more information about the objectives you had to meet to earn your certification. You can showcase digital badges on your resume, on your LinkedIn profile, in your email signature, and wherever else you want!
Check out the sample online English teaching resume below for inspiration:
Step 5 : Ace your online job interview
The next step, and often the most dreaded one, to get an online teaching job is the interview. Most online teaching jobs require several things during the interview process, including the typical Q&A as well as a demo teaching lesson. Don't panic! You'll likely get detailed instructions on what the employer is looking for in this demo teaching session, and you can even find example videos on YouTube, like the one below, so you know what to expect.
Here are some common online English teaching job interview questions and how to respond!
Step 6: Keep growing your online teaching career
In order to stay at the top of your game, it's important to invest in your career. Stay apprised of industry developments and opportunities by joining online teaching communities and tuning in to TEFL/TESOL webinars. Continue your professional development by taking Micro-credential courses in targeted ELT subfields like Teaching English Pronunciation. You can also look into teaching a niche like IELTS exam prep. With just a bit of extra time and effort, you can be sure to remain competitive in this rapidly growing industry. Teaching English online is a great way to make money, develop new skills, and make a lasting difference in your students' lives.