You've finished your TEFL course – congratulations! Now you're trained and qualified to teach English to speakers of other languages in locations around the world and/or online. But where should you go from here? Whether you earned your certification to qualify for teaching jobs, to freshen up your credentials, or to advance in your current career, we'll point you in the right direction now that you're officially TEFL/TESOL certified.
1. First things first: Download your certificate.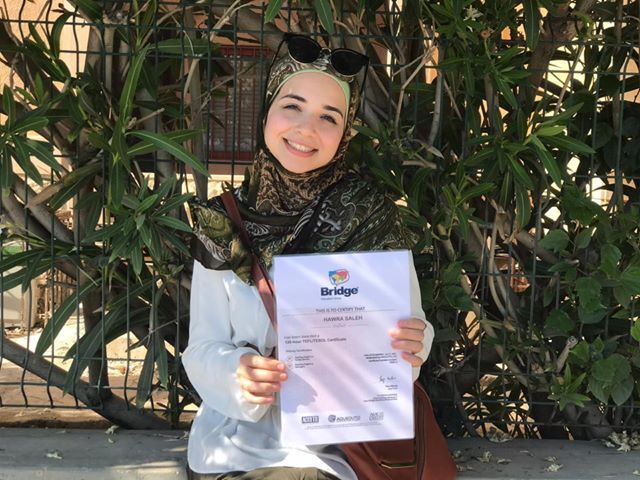 You've worked hard to earn your new certification – now you're ready to showcase it.
You'll be able to access a digital version of your certificate at any time. Simply enter your unique certificate number on the Bridge certificate verification page or provide employers with this information so they may do so. In addition to using the digital version, it's also a good idea to download, save, and print a copy of your certificate for your records. You can also order a hard copy original version of your certificate. However, not all employers require this, so be sure to ask if one is required before sending off for a hard copy.
2. Next, be sure and claim your digital badge.

Graduates of all Bridge online TEFL/TESOL courses receive a digital badge, in addition to their certificate, when they complete their course. Backed by blockchain technology, digital badges are the latest way to provide employers with a more in-depth look at the TEFL/TESOL program you completed. They'll be able to see the learning objectives you mastered, the specific skills you acquired, the course's accreditation, and more.
Take a closer look at the achievements digital badges present to employers.
Now that you've finished your online TEFL course, you'll receive an email from Bridge with instructions explaining how to claim your digital badge. Once you've accepted your badge, you're free to share it wherever you like to highlight your accomplishments and market yourself as a teacher. Some suggested places to share your digital badges include:
Your email signature
Your TEFL/TESOL resume
Learn more about using digital badges to get TEFL jobs!
3. Create or update your TEFL/TESOL resume.
All teachers need a TEFL/TESOL resume when applying for ESL teaching jobs online or abroad. This is essentially a resume tailored to ESL teaching jobs. You can create one from scratch or simply adapt your current resume so it focuses on your latest TEFL/TESOL qualifications and ESL professional development.
A TEFL resume should include your:
TEFL/TESOL certifications (including the number of certification hours)
Prior ESL teaching experience and/or other relevant skills
Educational background (degrees)
Professional development (special TEFL courses taken, TEFL conferences attended, etc.)
Contact information
Remember to keep the language on your resume simple and concise and your resume format functional, so employers focus on your qualifications. It can also be a good idea to include a photo of yourself.
Check out these free resources to enhance your TEFL/TESOL resume.
4. Get involved in the Bridge community.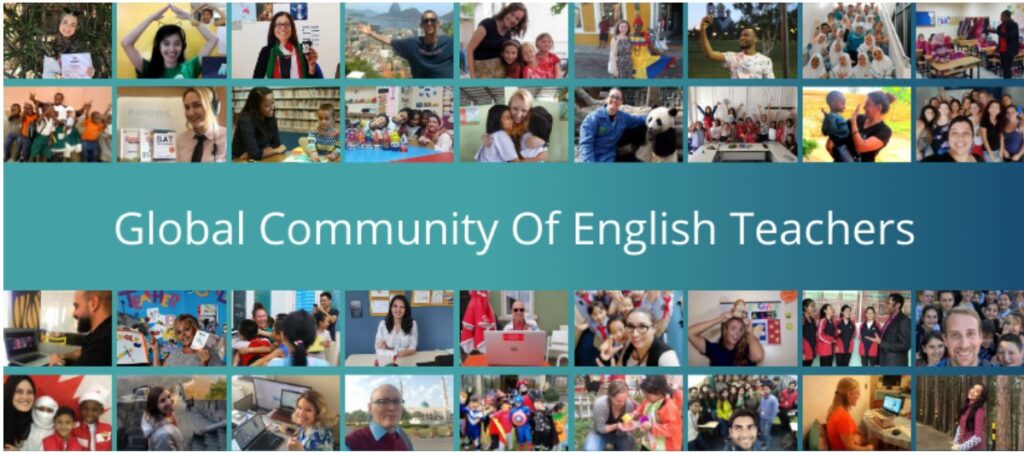 Next, we welcome you to join our global community of English teachers! Through our biweekly newsletters for teachers and job seekers, our monthly ELT News Digest, and our Facebook groups, you can interact with other Bridge alumni, including current online and classroom-based teachers.
Subscribe to the BridgeUniverse TEFL Newsletter
Subscribe to the BridgeUniverse TEFL Newsletter and get valuable TEFL resources delivered right to your inbox. The newsletter contains curated teaching or job-related content, such as teacher interviews, classroom tips, free resources, professional development opportunities, and the latest TEFL/TESOL positions you can apply for.
Sign up for the BridgeUniverse ELT News Bulletin
When you subscribe to the TEFL Newsletter, you'll also receive the monthly ELT News Bulletin. In the Bulletin, you'll be able to take a deeper dive into issues impacting English language teaching (ELT) professionals and organizations. Our monthly ELT News Bulletin provides a round-up of industry news, downloadable resources, and professional development opportunities such as the monthly ELT Expert Series webinars, which include expert ELT panelists discussing industry news, trends, and more to support our community of English teachers. Both the Newsletter and the Bulletin provide curated news, resources, and upcoming events.
Join Bridge Facebook groups
Bridge has two active Facebook groups for current and future teachers. These are valuable (and fun!) forums where you can ask questions, share information, and network with other teachers and job seekers.
The Bridge TEFL/TESOL Jobs Facebook Group is a place to join in job-related discussions with current Bridge students, alumni, and teachers from around the globe. Additionally, it's also a place to learn about open positions with Bridge's Preferred Employment Partners.
The Bridge Teaching English Online Facebook Group is not a job-search-focused group but rather a place for prospective or current online teachers to discuss online teaching methods and exchange ideas about the field. For instance, you may find recent posts sharing lesson plan ideas, curriculum resources, or online workshops!
5. Planning to teach online or abroad with your certificate? Prepare Now!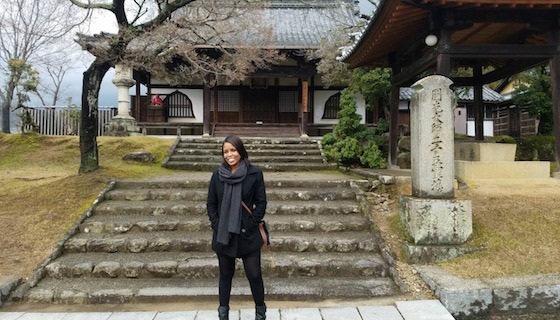 If your goal is to teach abroad in the near future, having your certification in hand means you're well on your way. Visit our Teach Abroad Information Page for resources such as Teach Abroad FAQs, free info sessions, downloadable resources like the TEFL eBook: How to Get Started with Teaching English Abroad, and browse our articles and free resources for job seekers.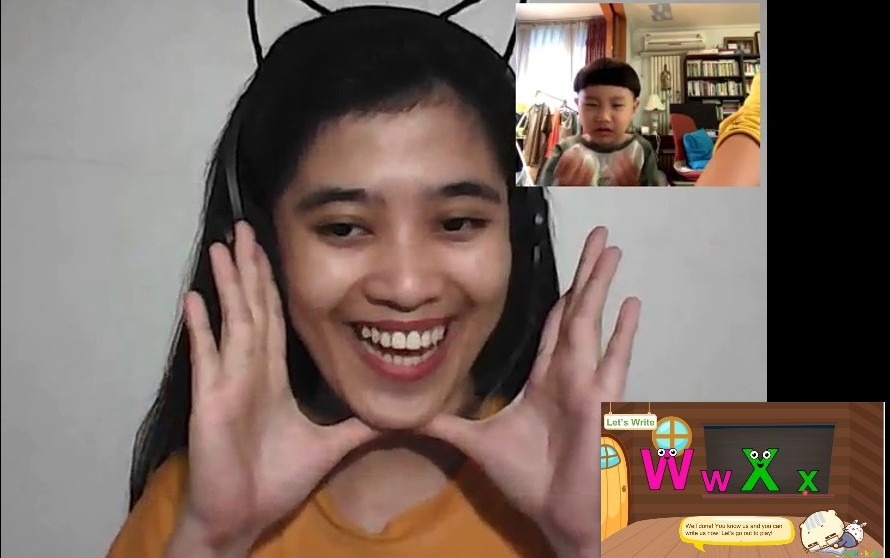 Maybe your goal in getting certified was to teach English online, or perhaps it will be a transitional job for you while you wait for the opportunity to teach English in the classroom. As you begin to prepare for an online teaching path, it's important to consider a few key points.
Where will you work? Consider what your teaching setup will be and where you'll hold classes.
Do you want to be a digital nomad and teach from various locations throughout the year?
Will you be teaching English online as a starting point for branching out as a teacherpreneur, running your own business?
What are your financial requirements? It's important to know what your potential salary ranges are for teaching online or abroad, as well as your financial goals for the future.
Lastly, if you want to teach in a school, will you work for a chain school or an independent institution?
While all of these preparation questions may feel overwhelming at first, a proper assessment of your needs and plans will go a long way to setting you up for long-term success. Once you begin this research phase, things will move more quickly and easily. From narrowing your professional focus to setting a plan for the immediate future, this is an exciting time in a teacher's career!
6. Next steps for all TEFL/TESOL job seekers: Connect and network.
Now, for those of you who are ready to jump into job hunting with your completed TEFL/TESOL certificate, there are a few recommended next steps to kickstart your search.
Check out Bridge's Preferred Employment Partners on the Bridge Job Board. These fully vetted companies and schools offer some of the best positions available to teachers. In addition to the Job Board, Bridge regularly publishes articles about companies seeking online English teachers.
Read more about Bridge job assistance resources.
7. Continue learning with ESL professional development.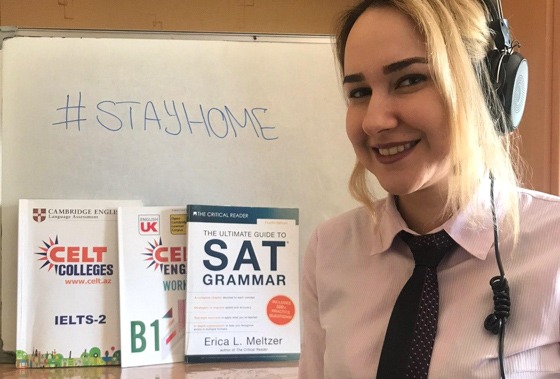 Take professional development TEFL/TESOL courses
English language teachers are often lifelong learners themselves, and Bridge has an ever-growing portfolio of professional development courses to help facilitate that growth. Furthermore, certified and experienced teachers looking to enhance their resumes and learn the latest ESL teaching methodologies and skills can add Bridge Specialized Certificates and Micro-credentials to their existing credentials.
Bridge Specialized Certificates are 20-60-hour professional development courses in high-demand areas. These courses are designed for teachers who would like to develop a teaching niche or improve their instructional methods in a certain area of TEFL/TESOL, such as Teaching Business English or Teaching English Online.
Alternatively, Bridge Micro-credentials are shorter professional development courses! They cover immediately applicable teaching topics and skills, like Teaching IELTS Exam Prep, Games & Activities for the Online Classroom, or 21st-Century Teaching Skills.
Bridge also offers a full suite of Teaching English Online courses that range from Specialized Certificates like Advanced Methods in Teaching English Online and Succeeding as an English Teacherpreneur to Micro-credentials like Games and Activities for the Online Classroom (Young Learners) and Teaching English Online to Groups.
Continue learning with BridgeUniverse Expert Series webinars
Finally, teachers can also take advantage of the Bridge ELT Expert Series webinars, which delve into industry trends and insights as well as pedagogy. Past webinars have covered diverse topics ranging from 21st-century teaching to jobs, career advice, and professional development. You can also earn an industry-recognized Certificate of Professional Development for each webinar. Register to attend the monthly live webinars, or join our community and gain access to over 75 on-demand videos.
Welcome to our global community of graduates! To meet other alumni, check out our Bridge Voices teacher interviews.