Bridge IDELT Online: Earn College Credit for Your TEFL Course
By Jennifer Collis
August 16, 2016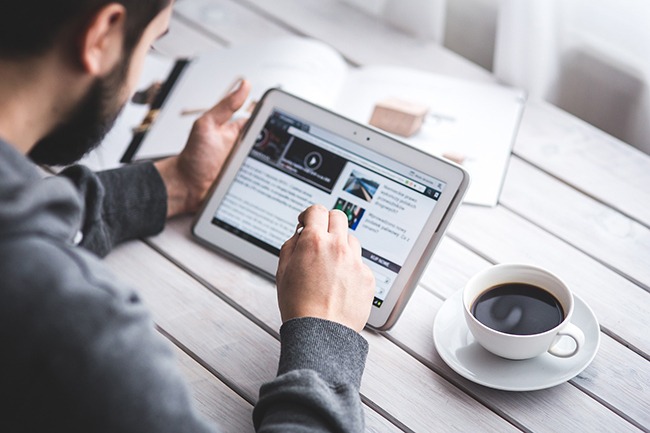 There are plenty of online TEFL courses to choose from, but would you like the option to earn 3 graduate-level credits for your TEFL training? If so, the International Diploma in English Language Teaching (IDELTOnline) could be right for you.
Course: E-learning, part-time version of our classroom-based Bridge IDELT course
Hours of certification: 150
University credit: Graduate-level course with the option to earn 3-credit transcript from University of Northern Colorado or earn credit toward a Master's in TESOL at our partner universities
Course format: Reading and writing-based interactive training with assignments due weekly
Platform: Moodle (similar to Blackboard; both commonly used by universities)
Duration: 12 weeks
Textbook: The Practice of English Language Teaching, by Jeremy Harmer
Instructor: Master's level, with TESOL/TEFL experience
Tuition: $1,495, Click here for current specials
What's different about the IDELTOnline as compared to other online courses?
In a nutshell, the level of training.
Most online TEFL courses, such as our own TEFLOnline.com courses, cover the basics to meet requirements for TEFL jobs and offer fundamental teacher preparation. That level of training is our most popular, and it's suitable for most people's needs when they want to get qualified to teach English abroad.
IDELTOnline, on the other hand, is a university-level training that covers methodology/pedagogy, as well as practical skills such as lesson planning. It's popular with people who may make a career out of teaching English, and/or may want to later pursue a master's degree in teaching English to speakers of other languages (TESOL). Eligible trainees can earn a 3-graduate-level transcript from the University of Northern Colorado upon successful completion of the course.
How does the university credit option work?
 First, you must be eligible for graduate credits:
If eligible, simply indicate when you register for the IDELTOnline that you would like to take your course for graduate credit. Then we'll send you instructions on how to register with the University of Northern Colorado. Once you successfully pass the IDELTOnline, the university will issue your 3 graduate-level transcript directly. Learn more about UNC credit for the IDELT here.
How does the course itself work?
All IDELT trainees start together on the course start date and work through the course as a class, guided by the master's level instructor from week to week.  You'll complete weekly reading from the textbook and from outside sources (links are available in your course). You'll take quizzes related to that reading, and will also post responses to topics in the discussion forums, along with other students. You'll also watch videos and webinars (live or recorded) and you'll be required to complete two written assignments, one of which can be a group project in collaboration with other students.
How will I communicate with the instructor?
In the IDELTOnline course, communication is between you and your instructor as well as between you and the other students in the course. You won't use Skype in this course, due to time zone differences, but interaction consists of viewing webinars, receiving feedback on assignments and sharing responses with classmates in the online discussion forums.
What if my first language isn't English?
That's fine! The fact that the IDELTOnline can be taken from anywhere in the world tends to draw diverse classes of students from around the world. Therefore, many IDELTOnline students speak a first language other than English. Because this class is graduate level, however, non-native English speakers are required to have an English level equivalent to C1 – Fluency (according to the European framework).
Read more about the many different TEFL certification course options available. If you think the IDELTOnline may be the right fit for you, read our two-part series on the course by an IDELT trainer (part one; part two).