How to Stand Out on Teacher Marketplace Platforms
By Gerald Smith
January 31, 2023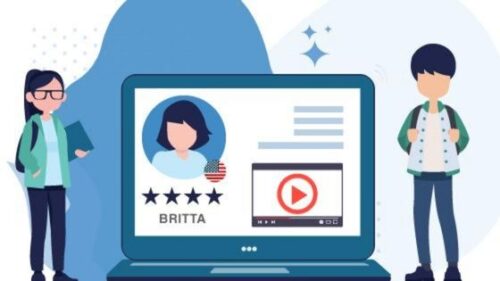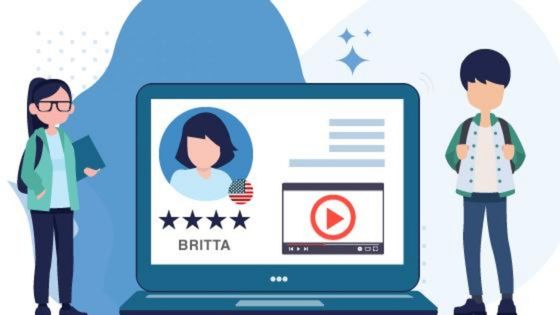 Tutor marketplaces can be scary places for both veteran and new teachers. With hundreds of profiles, it can be hard to stand out on English teaching platforms. Let's take a look at some easy ways you can increase your profile's visibility and attract a lot more students.
Earn Specialized Certification in Teaching English Online as a Freelancer to master the ins and outs of running your own virtual business.
What is a tutor marketplace platform?
A tutor marketplace for teaching English online is a website or an app that helps students find teachers and vice versa. Another way to put it, a marketplace mediates between supply (teachers) and demand (students).
Platforms don't do this for free. They take a commission for each lesson you complete via the platform. This is usually around 20-30% of your hourly rate. On the upside, as a freelance English teacher, you'll get to choose your own hours and rates and often use your own lesson plans.
In a BridgeUniverse Expert Series webinar, industry experts discussed what qualifications you need in order to teach on a marketplace platform. Here's what they had to say:
How can you stand out on a teacher marketplace platform?
1. Create an attractive profile
In a recent BridgeUniverse Expert Series webinar, freelance teacher Rachel Story, who uses the marketplace Langu, called tutor marketplaces "create-a-profile platforms" because that's how students find you. They see a list of teachers' profiles and choose the one that is the most attractive to them based on their wants and needs.
The best chance you have of getting students on a platform is through your online teacher profile. Keep it short and simple by talking about your experience, any TEFL certifications you have, and your hobbies or interests.
Rachel offered the following advice: "If you try to appeal to everyone, you appeal to no one." You should be honest about your interests, whether they're video games, traveling, or 19th-century Russian literature (okay, maybe not that specific).
You can end your profile with something like, "Come chat with me about your favorite series" or "Let's have a conversation about your last trip." A friendly tone goes a long way toward finding students.
Here are some reasons ELT marketplaces are a good choice for global English teachers.
2. Record and edit a good intro video
More and more platforms let you upload an intro video. This is a great way to show off your personality and make students feel at ease. If you have a smartphone, it's easy to record and edit a good intro video and stand out on teaching English platforms.
First, write a script. Talk about why you love teaching and what your students will gain from your classes. Remember to tell them something about yourself, maybe about your family or hobbies and passions.
Next, find a clean and well-lit place to shoot your video. Natural lighting is always best, but if you don't have a good spot by a window, just record in the corner of a room where the light hits your face evenly rather than with a shadow on one side.
Finally, practice and record. After recording, you might want to edit. Editing your video can make it much more attractive, but depending on your skill level, you might need some help. You can check out this in-depth article on how to make an introduction video for teaching online for more specific tips.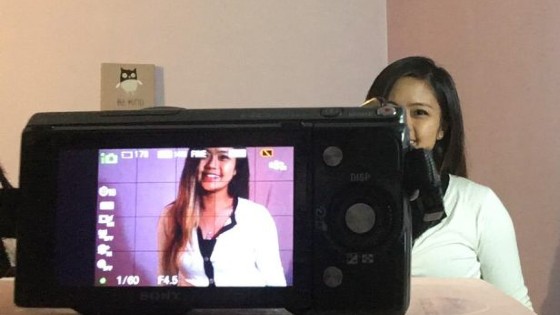 3. Offer free trial classes and get student reviews
It might sound crazy to give classes for free, but on tutor marketplaces, students like to meet you before buying your classes. It's also a great way to make students feel comfortable around you and give you a good review.
Reviews show potential students that you're an experienced teacher who can keep students happy. It's also okay to ask students to be specific in their reviews. Asking, "How did I help you?" or "What is your favorite part of our classes?" can help get reviews to be more specific.
A review like "He's a great teacher" might not help students choose you, but "He helped me pass my IELTS exam" or "I now have the confidence to travel with my English" shows that you get results.
Should you teach English online with a company or work for yourself? Find out which is right for you.
4. Specialize or find your niche
Often, students are looking for English for specific purposes (ESP), like Business English or medical English. Tutor marketplaces allow prospective students to filter through teachers by their specializations.
That means that if you start teaching Business English, your profile will show up in a smaller group rather than if you just offer general English classes. Not only does specializing in a TEFL/TESOL niche help your profile show up for students but it also allows you to charge more for your classes.
Suchismita Dutta, a Bridge online TEFL course graduate, teaches on Preply. To stand out on English teaching platforms, she's developed an IELTS exam preparation course.
Suchismita said, "I show them mock videos, make them practice mock IELTS tests, and [review] all their skills – pronunciation, writing, listening, and reading."
Get qualified to teach IELTS exam preparation with this Micro-credential course.
5. Set the right rate
Setting your rate can be difficult. You want to offer a competitive rate that will help you get students, but you also want enough to live on.
Bridge contributor and italki teacher Jack Mao said, "Start your rate low and ask your students to leave a review, and once you have gathered a good number of reviews, raise your rate."
Remember, standing out on English teaching platforms isn't something that happens overnight. It takes time and effort.
Get more great advice for setting your rates.
6. Network and find a community
This advice comes from Alyse Bukoski, founder of ESL Diversified, a Facebook group for freelance teachers.
"It can be very isolating teaching without [other] people," Alyse said. "Use social media or Reddit to connect with people similar to you."
Networking not only helps with your mental health but also with your business. If you are having trouble on a platform, it's very likely that other teachers are having similar issues and they might have a solution. If nothing else, they might know a better platform to use for teaching English online.
Join the Bridge Teaching English Online Facebook Group to connect with other educators.
Tutor marketplace platforms are a great way to get students and build your own business. However, they aren't a get-rich-quick scheme. It takes time and effort to stand out on English teaching platforms. The demand for English teachers is always growing, and with a good bio and interesting intro video, students have a better chance of finding you, and your work schedule just might start filling up.