4 Strategies to Kickstart Your ESL Tutoring Side Gig
By Jake Young
November 18, 2021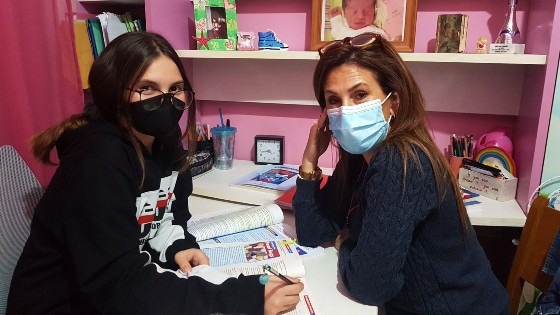 This guest post is the second in a series by Bridge partner Jake Young, who spent 10 years teaching in the Czech Republic before dedicating himself to Fluentize, a website he created to provide ESL resources for teachers. Based on his experience as a private English tutor in Prague, Jake shares his advice for marketing yourself as an ESL tutor and building your base of private English students. Jake was also a presenter at a recent BridgeUniverse Summit, where he and a panel of experts led the session "An Innovative Path from Teacher to Teacherpreneur: Creating EdTech and Educational Products."
Whether you're new to teaching English as a second language or you're a seasoned pro, there are many reasons to teach private ESL students online or in person. Private classes usually pay a higher hourly rate than classroom teaching, which can make this a lucrative side gig. Or, if you aspire to be your own boss, learning how to market yourself as a teacher and grow your clientele is key to a successful tutoring business.
These are my tips for getting started as a private tutor and standing out from the competition to build your student base.
1. Create or polish your teaching profile
LinkedIn
A great way to get online or in-person tutoring gigs is to make a good profile to share with the students you find. There are many ways to do this, but LinkedIn is one good option that's readily available and familiar to most people.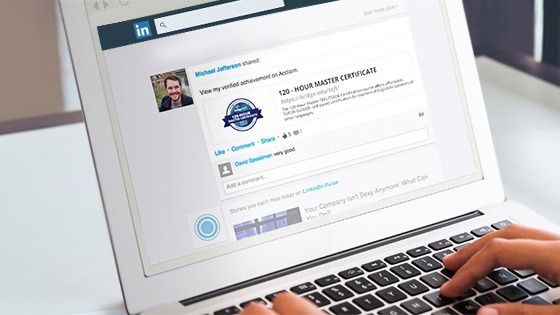 In your profile, show potential clients that you're a professional but also a fun, interesting, and credible person to be giving them lessons. I recommend you display your information in bullet points because it may be easier for a student with limited English skills to read this format.
Make a descriptive headline for yourself, and include some popular keywords students may be searching for when trying to find the right teacher.
It's all about first impressions when a potential student lands on your profile, so you want your photo to be as professional as possible.
In the "Licenses & Certifications" section, highlight your TEFL certification and any specialized in-person or online TEFL certifications you've earned, such as Teaching Business English. If you're a Bridge grad, display your digital badges for TEFL/TESOL to do this!
In the "About" section, include information on your flexibility – your willingness to work various schedules, to tailor lessons to student levels, and your affordable prices.
In the "Experience" section, don't be afraid to market skills you've acquired doing other things, even if it isn't teaching. Think about what you've done in the past that can translate to your teaching resume.
Also, if you have any language skills of your own, make sure to highlight them since learning a foreign language will help improve your teaching skills. Even mentioning in your profile that you're learning a language is a sign of a good work ethic and can support your career development goals. If you decide to take classes at a language center, you may even meet some potential English students!
ELT marketplaces
While LinkedIn is perhaps better suited to finding in-person tutoring gigs, if you're focusing on finding online ESL students, you might have better luck advertising your teacher profile via an online ELT marketplace. These sites act as the middleman between teachers and students by handling operational logistics, such as financial transactions, for a fee, of course!
Teachers using a marketplace will need to make a great online teacher profile in order to stand out from other teachers and get students interested in their classes. Your profile may even include a self-introduction video to entice learners to sign up for lessons by showcasing your unique personality and what you have to offer them as a teacher.
2. Get active online
After you've created your teacher profile, you can do some research in the area where you live to learn where you can post an ad or profile offering your private tutoring services. Set aside some time to work on it every day.
Find sites to advertise your services
For example, when I was seeking private students while living in Prague, I found a few different websites, such as Teacher Creature and Expats.cz, where it was possible to advertise private lessons. When doing your research, I suggest you look for online sites geared towards expats; look for the classified sections on these sites and you may find a place where "language lessons" are listed.
While each teaching location will have its own websites, you want to advertise yourself on as many of these sites as possible to get your name out there.
Be proactive in your research for online forums, like Linguaholic Language Learning Forum, where potential students could be. Look for people who are seeking English language lessons and get in touch with them.
You can also step into the shoes of students who are searching for teachers by doing a Google search for "find private English language teacher."
I've also seen teachers posting profiles and offering gigs on popular freelancer sites like PeoplePerHour, Upwork, and Fiverr.
Freelance English teachers share their top strategies for finding ESL students.
Engage on social media
Another tip is to start engaging with other teachers and learners on social media platforms like Twitter, LinkedIn, and Facebook. Become a part of Facebook groups for teachers (e.g., the Bridge TEFL/TESOL Jobs group or Innovate Teachers of English), and comment on things like posts on teaching materials, activities, and tips.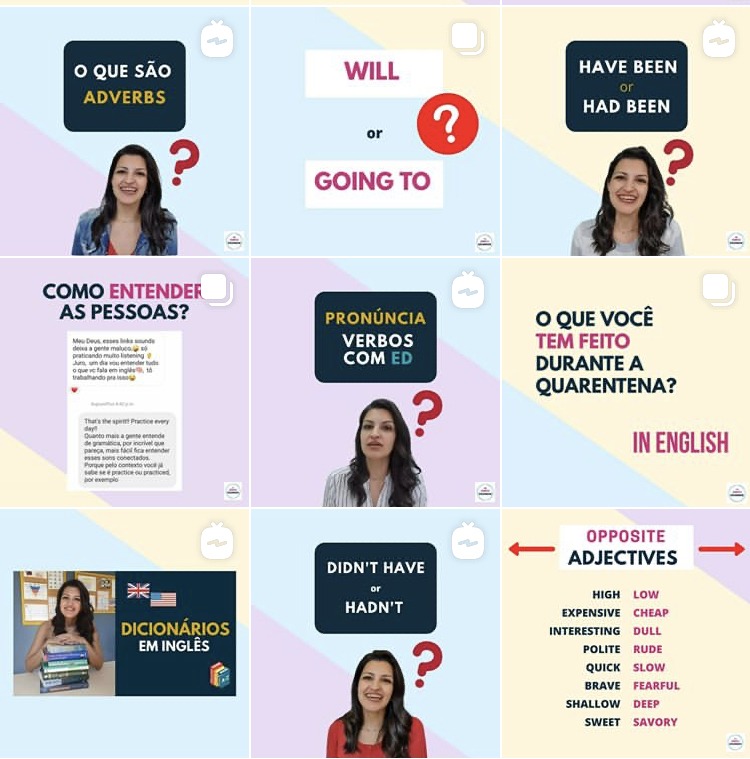 You can also search for groups online or community boards where students hang out. Within these groups, you'll find people buzzing about teaching-related topics and connecting to other teachers, which may open you up to opportunities for finding students.
Here are 10 tips for attracting and retaining more students as a freelance online English teacher.
3. Go the extra mile for your students
This is the next most important piece in building your own private student clientele. Once you land that first student, you want to start going the extra mile for that student right off the bat. How do you do this?
Make a good impression
Show up to the lesson with a one-page summary of your teaching services and what type of lesson you're offering. This will demonstrate your professionalism and high level of organization. You can tailor this to your own lessons and conditions.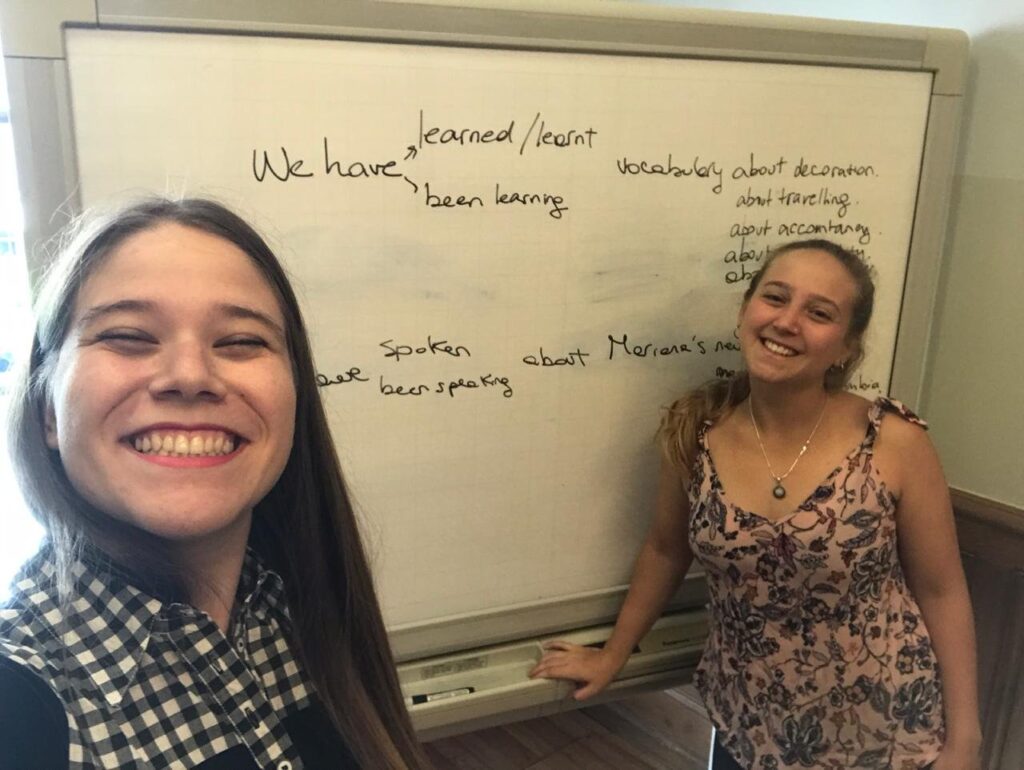 Set clear terms and conditions for the course
It's important to be upfront about your terms of cancellation and make this clear with your students during the first lesson. My policy was that if a lesson was canceled less than 24 hours before the scheduled time, it was still charged. This is not only reasonable but also a common practice among many teachers and other providers in client services.
It may feel uncomfortable discussing terms like that, but it's a policy that's necessary for running your own business, and it can be complicated later on if it's not addressed right away. In my opinion, doing this also shows that you're serious about the lessons and, therefore, is a sign of professionalism.
Read more about tackling operational challenges as a freelance teacher.
Discuss the student's expectations and goals
Be sure to ask your students why they need to learn English and what their expectations and goals are for their lessons. Get an idea of the things they want to focus on in the lessons, and prepare accordingly. Receiving feedback will not only guide you in helping your students improve but will also improve your own teaching skills.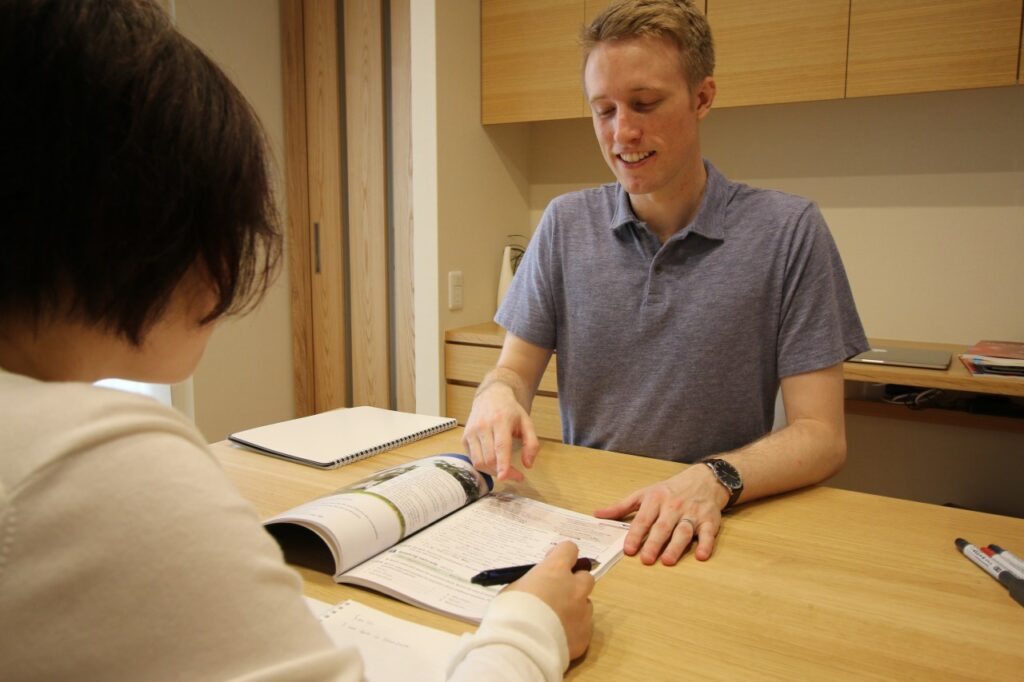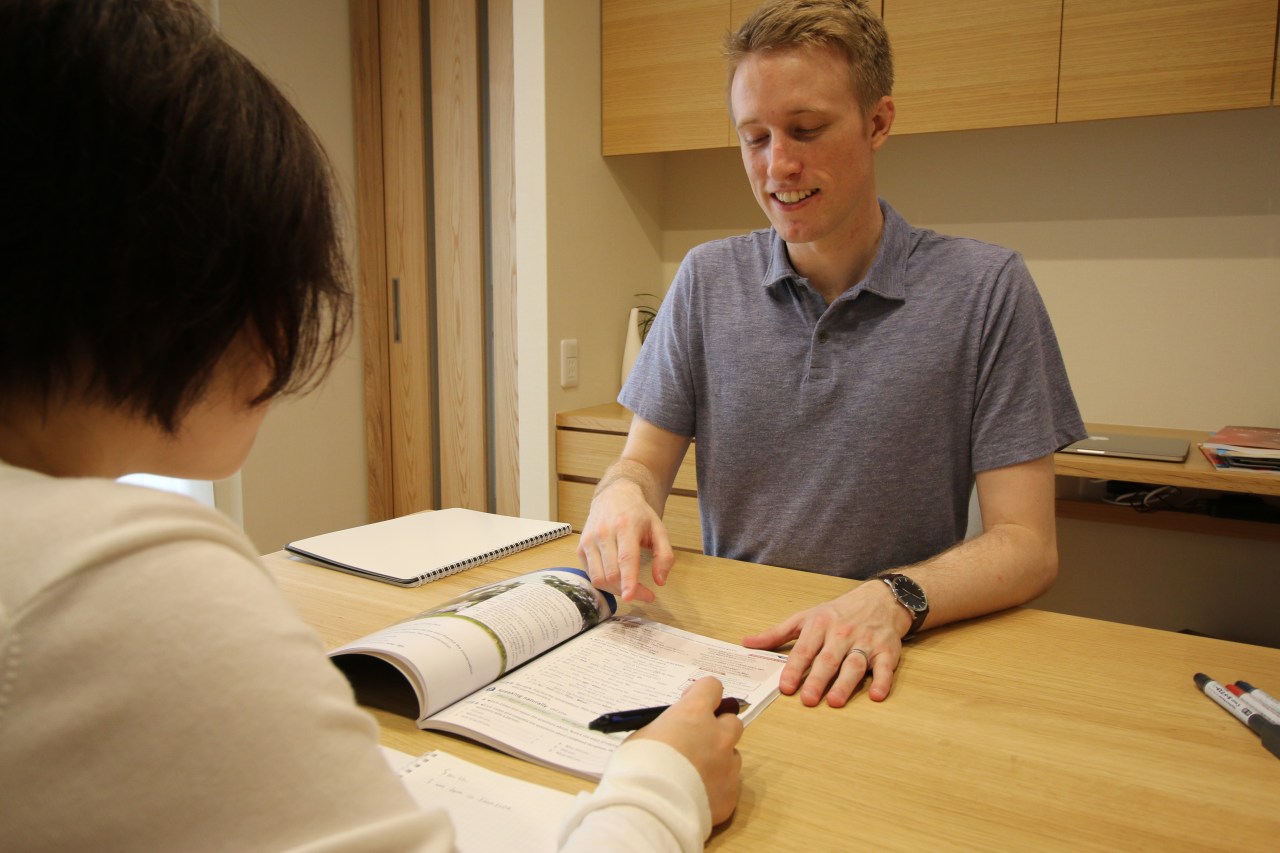 Be professional
Another way to go the extra mile for your students is to always be mindful of your professionalism as a teacher.
Be on time.
If your first lesson is in person, provide your student with a business card or two so they have your information and can share your name with other potential students.
Stay up to date with teaching practices and try to bring something new or interesting to the lesson every time.
Mix in some professional and modern resources for teaching, like Fluentize, ESL Library, BusyTeacher, Breaking News English, or iSLCollective.
4. Network with your students and friends
This is the real fuel for building up your private student clientele. Word-of-mouth is powerful, especially when you're in client services. If you're able to make a good impression on your students using the tips I provided above, then networking should come naturally.
Get to know your students
During your lesson, get to know your students and learn about their interests. Doing these things will help you build rapport with your students and thus increase the chances of them recommending you to others. The better content you have, the better your lessons will be, and thus the more satisfied your student will be. A satisfied student is likely to refer you to other family, friends, and co-workers without you even having to talk to the student about it.
Ask for referrals from your students
Once you've built a relationship with your students, ask them if they have any family, friends, or co-workers who are interested in learning English. At the start of my teaching career, I built my whole 20-student clientele based on the referrals of just two students. You could even come up with a referral system where you offer your students a discounted price for lessons for a month or so if they connect you with another student.
Reach out to friends
If you have some friends whose first language isn't English, make sure you talk to them too. They likely have some friends or family who are interested in learning English. My brother-in-law from Italy connected me with his father who was interested in lessons. Befriending my students also helped me to network; however, this approach depends on the conditions of your lessons and the culture where you teach English. Where I was in Prague, it was culturally acceptable to establish friendships with my students.
If you want to teach ESL students as a side gig at home or while living abroad, or if your goal is to start your own business, private tutoring could be the perfect solution. Be professional, network like crazy, promote yourself, and always be willing to go the extra mile for your students. Soon you will have the seeds to grow your ESL student clientele.