Free Resources to Enhance Your TEFL/TESOL Resume
By Jennifer Collis
December 3, 2021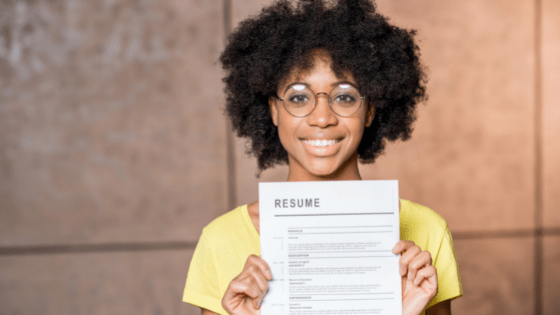 You've earned your certification in teaching English and now you're ready to dust off your resume, transform it into a TEFL/TESOL resume, and start applying for jobs teaching online or in the classroom. You've put your Bridge TEFL/TESOL certification front and center, along with your other relevant credentials and related experience, but what sets your resume apart from those of other teachers? Check out these free resources to enhance your resume and stand out in a competitive job market.
Professional development courses
Professional development TEFL courses can give your resume a boost and provide other advantages for job seekers. Best of all, there are plenty of online TEFL courses to choose from, including Specialized Certification courses like Teaching English Online and Teaching English to Young Learners and Teens.
There is also an ever-growing portfolio of Bridge Micro-credential courses, which offer targeted training on topics like Teaching IELTS Exam Prep and Materials Development for the EFL Classroom. There are even Micro-credential courses specifically geared toward online teaching skills; examples include Teaching English Online to Groups and Games and Activities for the Online Classroom.
It's true that professional development courses aren't necessarily free, but they are usually affordable and make your resume stand out in the following ways:
They demonstrate a commitment to lifelong learning.
This is a quality that schools look for in teachers, that they are constantly learning new skills for the classroom to improve the experience of the students they teach.
They allow you to specialize your skills.
Imagine the appeal you'll have to schools or online teaching jobs if you have skills that go beyond the basic training of a standard TEFL/TESOL course, such as teaching IELTS exam prep, teaching groups, or teaching English to very young learners.
Targeted training prepares you for job interviews.
Having an impressive resume is only part of the successful application process. If your resume gets you in the door, your professional development courses will provide a wealth of talking points during your interview.
Get other tips for acing your TEFL/TESOL interview.
Digital badges for your Bridge TEFL/TESOL courses
For every Bridge online TEFL/TESOL course you take, from initial certification (such as the Master Certificate) to specialized training (such as Certification in Teaching English Online), you'll not only receive a certificate but a unique digital badge, like this one, for free: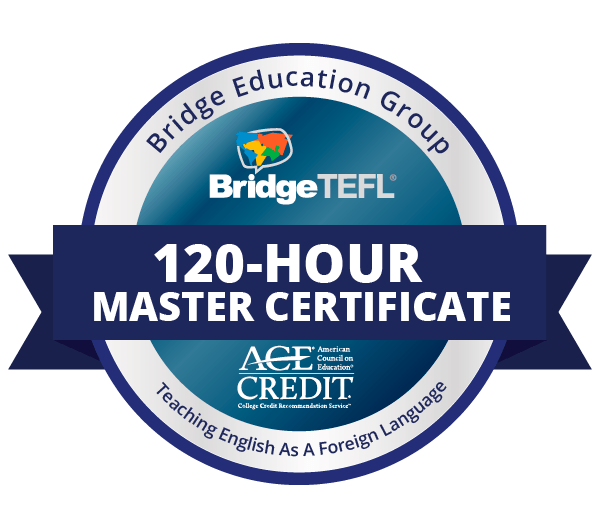 Adding your digital badges to your resume is another free and effective way to make your resume stand out.
What you may not know is that digital badges are much more than icons! They're 21st-century credentials commonly used in fields like IT and education to offer employers (or anyone else you share them with) a detailed look at your achievement with just a click. Unlike your certificate alone, digital badges use blockchain technology to provide a look "under the hood" of any Bridge course you took. The details your badges share include:
The course criteria that you were required to complete to earn the badge
Evidence of specific tasks and projects you completed within your TEFL/TESOL program
The skills and core competencies behind the achievement
The learning objectives you met to earn the badge
Information about Bridge's accreditation
You can (and should!) also add your Bridge digital badges to your LinkedIn profile, email signature, and other places employers are looking.
Professional TEFL/TESOL organization affiliations
Okay, officially joining a professional teaching organization such as TESOL International or the International Association of Teachers of English as a Foreign Langauge (IATEFL) isn't free (though membership can be as low as $35/year), but there are other ways to affiliate yourself with these organizations to enhance your resume without spending a cent.
These professional organizations have free resources for teachers, such as articles, guides, and recorded webinars that can provide talking points for your interview or additional skills for your resume.
TEFL/TESOL conferences
Attending conferences, like free BridgeUniverse Summits, demonstrates your continued dedication to professional development and improving your teaching skills.
Apart from looking great on your resume and boosting your chances of getting hired, TEFL/TESOL conferences provide opportunities for you to network with other teachers and hear from industry leaders. You'll learn about the latest ESL teaching methods and research, and oftentimes, schools and TEFL/TESOL companies advertise their job openings at these conferences, so it can also be a great way to hear about coveted teaching positions!
Canva design software
This free resource to enhance your resume is going to help you make a memorable visual impact when applying for TEFL/TESOL jobs. While you don't want to get too wild with different colors and fonts, using a free graphic design tool, such as Canva, can give your resume a sleek and easy-to-read look to catch a hiring manager's eye.
Canva has many resume templates to choose from, and customizing the different elements using its intuitive features is simple (and even fun!). You don't need to have any previous graphic design experience to make a beautiful resume in Canva, like this one:
If you're ready to update your TEFL/TESOL resume and start applying to jobs online or worldwide, check out the Bridge Job Board, where you can view our network of Preferred Employment Partners!