Yes, You Can Teach English Abroad Without a College Degree!
By Jennifer Collis
December 1, 2020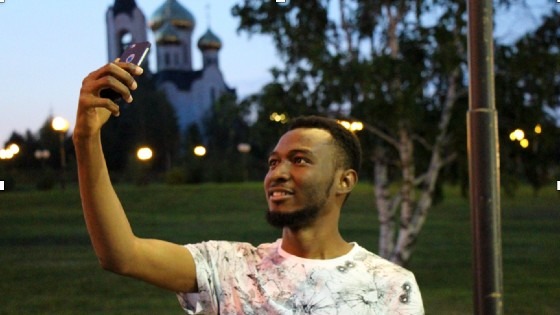 One of the best things about the field of teaching English as a foreign language (TEFL) is that it's open to just about anyone. There are opportunities to teach English abroad for people young and old, with or without teaching experience, and who speak a first language other than English. But can you teach English abroad without a degree? Rest assured that the answer is yes. So, while your plans to go abroad may have gotten stalled in 2020, you can still plan your teach abroad timeline for next year when the world opens back up. Here are 10 awesome locations for TEFL/TESOL-qualified English teachers without a bachelor's degree.
Costa Rica
Mexico
Peru
Cambodia
South Korea
Spain
Italy
Russia
Other European countries
Online from anywhere!
1. Costa Rica
This nature lover's paradise packs active volcanos, rainforests full of wildlife, and, of course, fabulous beaches into one tiny Central American location. You don't need a degree to teach English at many language schools in Costa Rica– or throughout much of Central and South America– just a TEFL/TESOL certification of at least 120 hours. Teach in the Central Valley of Costa Rica, where the market for English teachers is strongest, and enjoy spring-like temperatures most of the year.
2. Mexico
Mexico has something for every type of teacher, and you don't necessarily need a bachelor's degree to get hired here. Teachers who prefer the fast pace of a big city don't have to look further than Mexico City, the sprawling cultural center of this diverse country. Other cities, such as Guadalajara, Cuernavaca, and Puebla offer their own charms at a slightly less frenetic pace. If turquoise waters and white sands are more your speed, there are teaching positions along the coast in the Riviera Maya region (in the Yucatan Peninsula) in cities such as Playa del Carmen and Merida.
3. Peru 
South America has many opportunities for teachers without a four-year degree and Peru is definitely one to consider for those looking for a cultural experience and a dose of outdoor adventure. Teachers here will find plenty to explore during weekends and holidays, such as the famed Machu Picchu (a UNESCO World Heritage site) and other remnants of the Incan empire, stunning Colonial architecture, and beautiful Lake Titicaca. Jobs can traditionally be found in bigger cities such as Lima (the capital), Cusco, and Arequipa, as well as smaller towns throughout the country.
4. Cambodia
Unlike most other Asian countries, this ruggedly beautiful and somewhat under-the-radar country has opportunities to teach English abroad without a degree. Consider teaching in the exciting capital of Phnom Penh and you can take weekend trips to explore the country's sites, such as the crumbling splendor of Angkor Wat, the emerald green rice paddies in the countryside, or the sunny, tropical islands in Cambodia's South.
5. South Korea
I know what you're thinking – teaching English in Korea requires a degree! Well, yes and no. For most paid positions in South Korea, teaching requirements are firm, and a four-year degree is one of those requirements. However, there's a program through Korea's government, called the Teach and Learn in Korea (TaLK) Program, that's open to currently enrolled college students who have completed at least 2 years of study. It offers participants 1 month of training followed by a 1-year teaching contract in a South Korean elementary school. So yes, you actually can Teach English abroad in South Korea without a degree. The TaLK program is currently taking applications for February 2021!
6. Spain 
Do you dream of teaching in Madrid, Barcelona, Seville, or another magical city in this sunny European destination? Well, the good news is, many positions in Spain hire teachers with TEFL/TESOL certification only and do not require a degree. The catch is, some language institute positions require that you're eligible to work in the European Union, so this country may still be out of reach for American teachers. However, opportunities exist to teach in Spain's public schools through a program called Cultural Ambassadors. The program offers a monthly stipend and medical coverage for teachers in exchange for 12-16 hours of teaching per week.
7. Italy
That's right! This European country is more flexible than some others when it comes to degree requirements, and many teachers are drawn to cities like Milan, Venice, Rome, and Florence. While you may not need a degree in this stunning Mediterranean teaching location, TEFL/TESOL certification is a must.
8. Russia
If Eastern Europe is on your bucket list, why not set your sights on teaching English in Russia, home to novelists like Tolstoy and Dostoevsky and architectural wonders such as the baroque Winter Palace? Teaching jobs in striking cities like Moscow or St. Petersburg do not always require a college degree. You will, however, need TEFL/TESOL certification, and experience is helpful, too.
9. Other Countries Throughout Europe
You're probably thinking, Wait, don't most jobs in countries like France, Germany and the Czech Republic require a four-year degree? Yes, they do. But what you may not know is that there are often short-term opportunities to teach English to kids at immersion summer camps, and these kinds of positions don't usually require a degree. Summer teaching jobs like these are a creative way to teach in a country that usually has a strict degree requirement, and the experience of teaching young learners looks great on your TEFL resume, too. It's not too early to plan now for summer 2021!
10. Online from Anywhere! 
Okay, this isn't a specific location abroad, but when you're a location-independent online English teacher, you can teach from anywhere in the world! And now that the global pandemic of 2020 has shifted education online, the demand has become stronger than ever for online English teachers — and that demand is likely to remain high, even after the world re-opens.
As an online teacher, you can work for English tutoring companies that don't require teachers to have a degree (some will and some won't), or you can become a freelance teacher and choose a teaching niche and target student market. Either way, earning Specialized TEFL/TESOL Certification in Teaching English Online will fully prepare you for the virtual classroom, make you more competitive for jobs, and help you attract more students.