How to Personalize Your English Lessons: 7 Effective Strategies
By Krzl Light Nuñes
August 5, 2022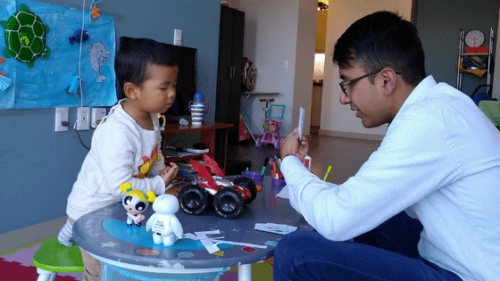 Do your learners sometimes find it hard to relate to your class topics or progress in their tasks? Perhaps it's time to tap into their unique personalities, interests, and skills. A powerful way to do this is by personalizing lessons, which gives you a chance to not only facilitate your students' learning but also spark their enthusiasm for the English language. If you're clueless about creating custom courses, don't worry! We've got handy tips for you on how to personalize your English lessons for any type of learner.
If you're new to teaching, you'll want to get initial training and qualification with a TEFL certificate. You can explore our online TEFL courses to get started!
What is personalized learning in the ESL/EFL classroom?
Students have a myriad of ways to learn, but if they feel more connected to what they're studying, mastering a skill becomes easier. This is the concept behind personalized learning, wherein learners' interests, needs, strengths, and motivations are taken into account when planning the best instruction for them. Instead of using a one-size-fits-all approach, a teacher can choose the best tools and techniques to give a student (or in some cases, a group of students) the best learning experience.
When teaching the English language, personalizing classes is possible in many different ways, from selecting the most engaging topics to tailoring your grammar worksheets. Oftentimes, these individualized ESL courses are preferred by students with specific goals. Some of them may have also taken classes with a group before but would like to try out methods more suited to their own learning style.
Nowadays, English teachers can also choose a niche or specialize in teaching a particular subject, such as Business English, IELTS preparation, or English pronunciation. Although these are customized courses in nature, teachers can even develop them further to adapt to their students' needs. When teaching Business English, for example, students can practice situations that they might find themselves in at their jobs, like having a marketing meeting or negotiating with corporate clients.
Earn Specialized Certification in Designing Custom Courses to master creating courses for particular groups of students (English for Specific Purposes).
Why is personalized learning important?
You may be surprised just how much customizing your classes can positively impact your students! Here are the top benefits of personalizing your ESL lessons.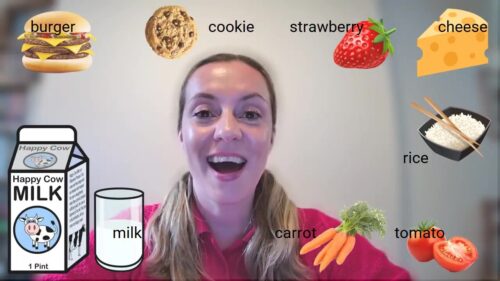 You can build rapport with your learners
Even if you're simply showing videos about your student's favorite football team, they can easily see that you care about their personal interests and that you want to create a genuine connection with them. This is key to establishing a good relationship with your student, which, in turn, can make them feel more comfortable in class and less hesitant to share their experiences and thoughts with you.
Get tips for building rapport when teaching English online.
You can motivate your students
Have you ever brought up travel topics in class and seen your aspiring globetrotter's eyes light up? When your lessons are relevant to your learners on a personal level, the English language will have more significance to their lives and they will be keen to learn more.
Your learners will study more effectively
Some students can memorize new vocabulary through flashcards, while others prefer to see them used in sentence examples. By tailoring your materials, tasks, and activities based on what works and what doesn't work for an individual student, you can help them develop their English skills faster and minimize their frustrations in learning a new language.
How do you personalize learning in the ESL/EFL classroom?
Whether you're teaching a young learner, a teenager, or an adult, you can lead your student to success by designing custom lessons – and it's not difficult at all! Let's look at different techniques to tailor your ESL classes.
1. Conduct a needs analysis
Before starting a new English course, make sure to find out about your student's background as well as their needs and goals. You can do this needs assessment through a short interview with your learner. In this conversation, remember to ask your student about their:
Motives for learning English (What are their goals?)
Prior English learning experiences (How long and where have they studied?)
Current use of English (Do they speak English at work or home?)
Strengths and weaknesses (Which skills do they need to improve?)
Attitudes towards English (How do they feel when they study the language?)
Here's a sample ESL/EFL needs analysis to get you started:
2. Understand your student's preferred learning style
As you go about your English classes, you will gradually get an idea of how your student learns best. For instance, they may be a visual learner, meaning they assimilate topics through graphics, mind maps, videos, or similar materials. Or, they could be logical and prefer practicing through problem-solving activities, quizzes, and pattern analyses.
Sometimes, gauging a student's learning style may begin with trial and error, although, you can also ask your learner which kinds of activities they like doing in class.
Learn about the most popular ESL teaching methods.
3. Remember the details
Did your teenage student just tell you about his love for rock music or pop culture? Don't let that detail go unnoticed! More often than not, the things that your learners tell you give you a clue as to what their passions are, what they'd like to talk about in class, or what would make them more engaged in your class.
Throughout your course, students may give you a plethora of information, so it helps if you write down the important details they've shared. After all, it's not easy to recall all the relatives and friends they've talked about in your previous conversations!
4. Choose topics aligned with the student's goals
Once you've found out why your learner wants to practice English, you can personalize your course by prioritizing themes or lessons that will help them achieve their goals.
For instance, if your adult student wants to be more fluent in English for an important business trip, you can include lessons on travel vocabulary, formal expressions for meeting people, giving presentations, and other related topics.
Your students may also be struggling with learning specific concepts, so remember to add them to the top of your study plan too! For example, if a student struggles with speaking in the present perfect tense, make sure that you cover this topic and incorporate exercises and situations where you can use this grammar tense frequently.
5. Use the most effective study materials
When you've already figured out your student's learning style, you can hand-pick and create the materials you will use in every class. For students with a visual learning style, for instance, you can teach with photos, infographics, memory games, and similar activities.
Deciding on the most appropriate teaching resources should also be based on the skills that your students want to improve. For example, if your teenage learner wants to understand conversations in English, you can help them fine-tune their listening skills through videos, podcasts, or songs.
Check out the following clip, from a BridgeUniverse Expert Series webinar, to learn more about developing dynamic materials for the ESL/EFL classroom:
6. Customize tasks and activities
So, the grammar topic of your next lesson is the past simple tense – why not practice it by having your student talk about his last vacation or the fondest memories of his childhood?
While it's great to have plenty of books, worksheets, and pre-made activities that you can use for your English classes, don't be afraid to edit them for the benefit of your student. Also, remember to check whether your learner has enough knowledge and abilities to complete a task or exercise. For instance, if you're going to practice with a dialogue, ensure that your student is already familiar with the vocabulary words they'll encounter in the script.
Learn time-saving techniques for developing dynamic English language lessons that are personalized, engaging, and relevant to your students' lives in this Micro-credential course: Materials Development for the EFL Classroom.
7. Use digital tools
Finally, when it comes to how to personalize your English lessons, enhance your activities and your student's learning experience with the help of digital tools. There's a wide range of online apps and software that you can use in class to help your students with their specific needs. Here are some examples:
Online ESL teachers share their favorite tech tools.
Building customized lessons for your English learners involves finding ways to get to know them, grasping their struggles, and determining the best path to take based on what matters most to them. By applying these tips for how to personalize learning for ESL/EFL students, you'll be able to make every class more meaningful as you empower students to become fluent in the English language.