From using apps to engaging students sans physical interaction, teaching English online calls for a slightly different game plan than teaching in a traditional classroom. Nevertheless, you don't have to jump through hoops to ensure that things run smoothly – all you need is a well-structured lesson plan! If you're a freelance English teacher or a newbie to a virtual setup, here's how to create effective online ESL lesson plans, as well as a sample lesson plan to inspire you!
Learn the skills you need to confidently teach in the virtual classroom with Specialized Certification in Teaching English Online.
How do I create an online ESL lesson?
Planning a virtual English lesson may require you to take other factors into account besides your learners' age group and the topic you want to teach. For one, you have to consider that the class will be delivered in an online setting, so making your lessons interactive is key! Here are some tips to keep in mind as you go about planning your online ESL class structure:
Set aside plenty of time for making your online lesson plans.
Focus on students' needs and goals for studying English.
Make sure that the activities you incorporate into your lessons promote more student talking time (STT).
Take advantage of the digital tools and online resources you can use for games, worksheets, and other activities. You can also use realia, visual aids, or your teaching background to engage learners.
Map out your lesson's timing, and check that your lesson plan can be accomplished within the time you've set for the class.
Learn more about online teaching best practices.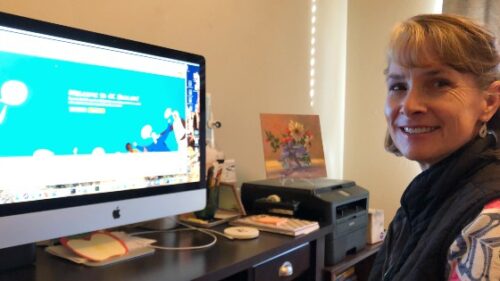 Where can I find free online ESL lesson plans?
If you're just getting off the ground in terms of writing your own online English lesson plans and the need for inspiration hits you, there are a plethora of web resources where you can get free online ESL lesson plans and class activity ideas.
From warm-up games to worksheets to assessment materials, you may find these websites useful for creating or enhancing your lesson plans:
Need more ideas? Here's a list of top sites for free ESL lesson plans.
How should I structure my online ESL class?
Be it for youngsters or adult learners, a well-designed online English class structure should be coherent, consistent, and organized. And, don't be afraid to vary your activities or try out new teaching methods to help your students learn better!
The following are the most important elements and sections that an online English lesson plan should contain.
Objectives
Every ESL online class lesson plan should have well-defined objectives, which are the measurable goals of your lesson and what your students need to achieve. Based on the target language you aim to teach, clearly identify what your learners will be able to do by the end of the class. These objectives will be your guide as you choose the content and activities for each lesson. At the end of the class, you can look back at your objectives to see if they've been met.
Learn more about using objectives in ESL lesson planning.
Timing
Make sure that you include an estimated time for each online activity. However, it's not uncommon to run into tech glitches during an online class – you or your student may have connection issues, an app may stop loading, or someone's computer may suddenly shut down!
In case this happens, consider adding a few extra minutes for troubleshooting or helping your students with tech-related problems. In addition, always keep filler activities in your back pocket in case a virtual activity doesn't go as planned or you suddenly find yourself with some minutes to spare.
Get ideas for filler activities you can use for your online English classes.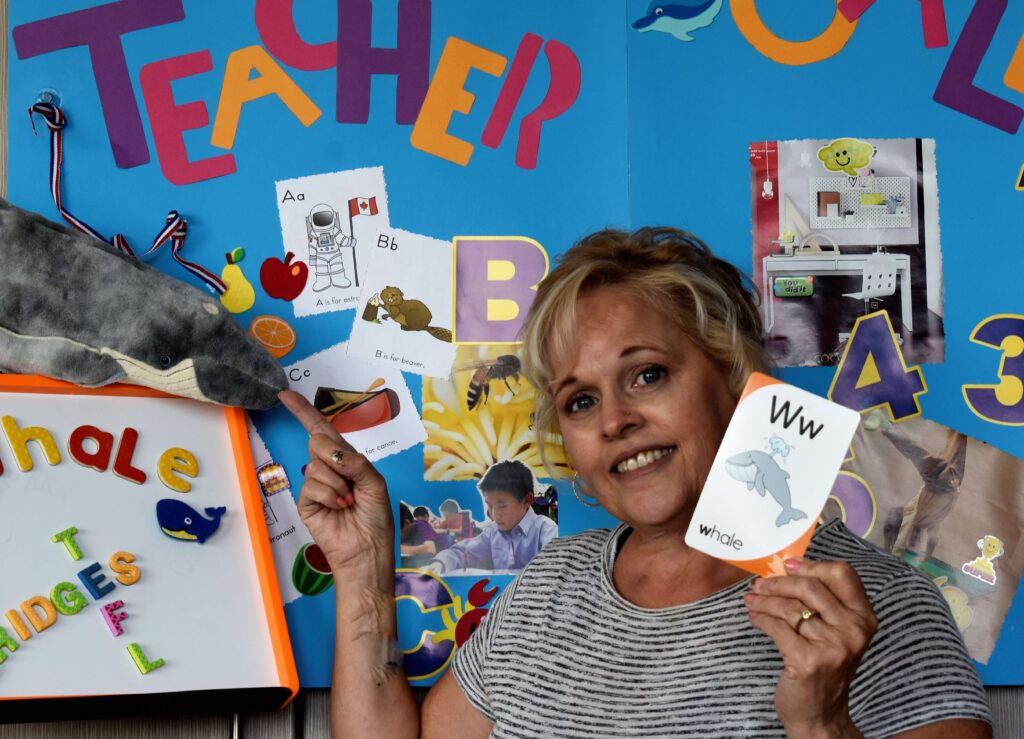 Materials
An online English class may require more materials and tools than you think, although most of them are digital. Still, it's important to include them in your lesson plan so you can prepare, download, or install them beforehand.
Props
Props are useful not just for explaining concepts through visuals but also for keeping learners interested in class. Are you planning to use flashcards, finger puppets, a rewards board, and other objects for your online class? Make sure that they're all listed on your lesson plan.
Digital tools
Teaching English Online could have you using more than one computer app, so it's helpful to organize these in your lesson plan.
You will most likely need the following types of digital tools for teaching English virtually:
Programs for presenting (PowerPoint, Google Slides, etc.)
Software for adding special effects to videos (ManyCam)
Websites for online worksheets (Liveworksheets or ISLCollective)
Learn more about the digital tools that you can use in your online ESL classroom.
Teaching method
Considering that most of your class interaction will happen onscreen, you may have to adapt your teaching techniques to a virtual environment or try new practices that could work with online learners. For instance, a popular approach for teaching young learners virtually is total physical response (TPR), where the teacher makes use of body language and movements, such as gesturing and acting, in order to generate reactions or responses from the students. If you intend to use this teaching method or other techniques, specify how you plan to use them in your online class lesson plan.
Here are 5 popular ESL teaching methods you should know.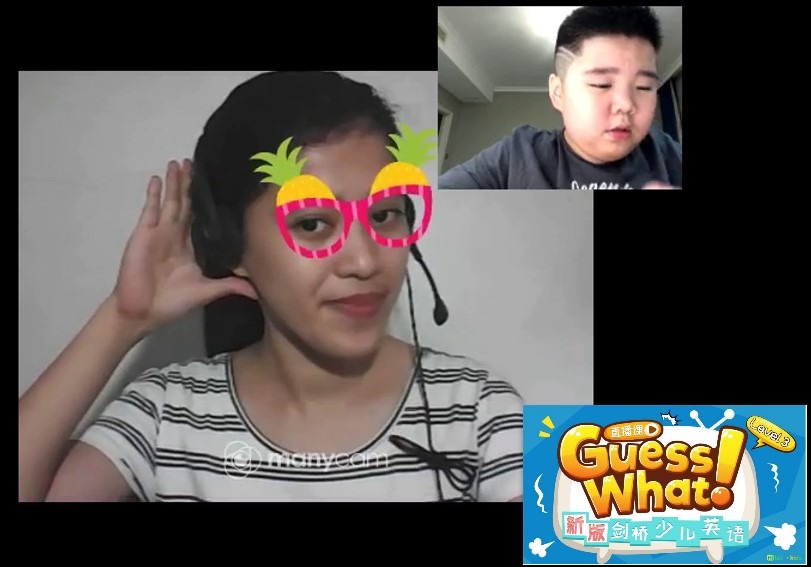 Introduction
Especially when teaching new students, it's crucial to make them feel comfortable at the beginning of the class. Aside from welcoming or greeting them, the first few minutes of the lesson should be dedicated to letting them settle in and adjust to an English-speaking environment. For this reason, you can include the following in your lessons:
Small talk
Warm-up activities
Once your students are all warmed up, you can introduce the topic or, if necessary, review what they learned in the previous class.
Here are 10 great ESL warm-up activities to try with your students.
Topic presentation
Presenting different topics in an online English class may vary:
If you're teaching vocabulary words, you may opt to put up flashcards or show images onscreen.
On the other hand, explaining grammar concepts may require you to use the virtual whiteboard or pre-made PowerPoint slides.
If you're teaching pronunciation, you can play audio tracks or videos in class.
On your lesson plan, arrange the topics you want to teach in order. Note how you will present each one and the materials you'll use.
Practice
There are also various ways to make your students practice what they've learned. For instance, you can share online worksheets, set up role-plays, play games, or have students interview each other. Choosing the practice activities for your classes depends on the topic you're teaching and which activities you think can help students reach the lesson objectives.
As you outline the games or exercises that you want to weave into your lessons, don't forget to state the mechanics of each one. Do you need to split the class into teams? How will you assign roles to students performing a dialogue?
Have students without prior English experience? Get tips for teaching English online to beginners.
Evaluation/review
Finally, it's essential to include a tool to assess your students' learning. Measuring your students' achievements can be done in several ways, whether it's through quizzes, short presentations, or even just by asking them questions to check their comprehension of the lesson. If you think they need more practice, you can email them extra exercises as homework or give them a topic to talk about during the next class.
If you're new to teaching, you'll want to get initial training and qualification with a TEFL certificate. You can explore our online TEFL courses to get started!
Sample lesson plan for online teaching
Need some inspiration? Check out this sample lesson plan for an online English class!
Structuring your online English lessons gives your classes direction and, in the long run, will allow you to reflect on your teaching practice as well as how you can become a better teacher. By designing your lesson plan using the sections and tips above, you are already on your way towards giving your students a great online learning experience and helping them meet their needs in the best way possible!