Online Teaching Best Practices: 7 Tips for English Teachers
By Peri Destina Eryigit
November 27, 2021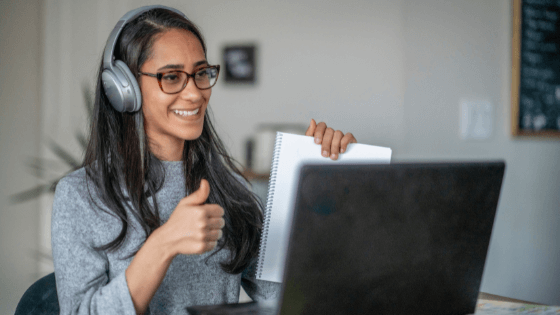 The online English teaching industry is booming, and many educators are moving to the virtual classroom or at least teaching hybrid classes (a mix of online and in-person classes). Online teaching requires skills and methods that are distinct from those needed in a physical classroom. Whether you're new to teaching or just new to teaching virtually, here are some online teaching best practices that will help you succeed.
If you're new to teaching, you'll want to get initial training and qualification with a TEFL certificate. You can explore our online TEFL courses to get started!
1. Share clear expectations with students from day one.
Whether your students are young and accustomed to virtual education or older adults trying something new, teaching English online is still a relatively novel practice that requires clear standards and expectations in order to be effective.
On the first day of class, share a syllabus or a verbal contract with your students that gives your class the same structure, rules, and objectives that you would also expect from a traditional, in-person classroom.
Include the following:
When setting class objectives and milestones, it's important to be clear and specific yet flexible. You can use an ESL needs assessment in order to establish students' learning goals from the beginning and make adjustments to your lessons as necessary.
2. Communicate with the whole class.
When teaching online, it is very easy for outgoing students to dominate discussions while quiet students disappear into dark backgrounds. For many students, speaking into their computer screens can still be a foreign and unnatural experience.
However, allowing these students to take advantage of the distance to mute themselves and disappear would be a shame considering the vast opportunities virtual learning presents to modern-day learners.
One of the best online English teaching practices now comes into play: frequent, open, and honest communication. Online English students have every mode of human communication possible at their fingertips. If they are not comfortable communicating frequently and honestly over video calls, encourage them to make up for it by participating extra in the chat, through email, on class discussion boards, or even in interactive games.
Ideally, you will encourage all students to step outside their comfort zones and practice the language in all its forms – by speaking, writing, listening, reading, and even through body language (using total physical response, or TPR, can help with this).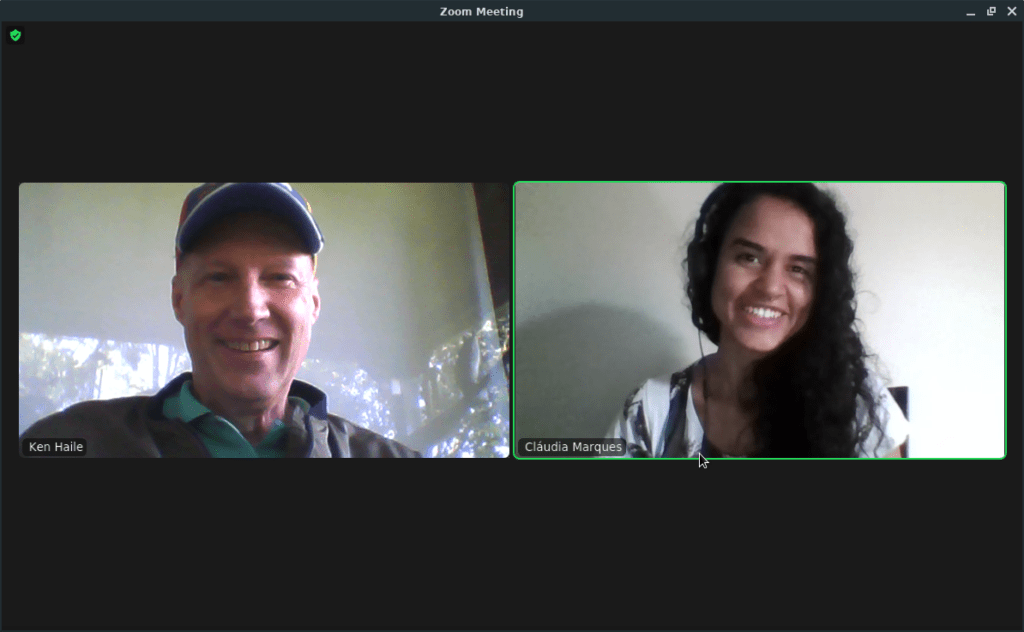 3. Be prepared.
The internet can be a much less forgiving place than a classroom with a closed door and a teacher at the front. This is because every second you spend looking for your lesson plan, your links, PowerPoints, or videos, you are letting students escape from the classroom, where a greater variety of diversions awaits them than ever before.
Understand how easy it is for students to switch tabs to check their emails, look at social media, or even play games until you find that link and get the lesson back on track.
Don't make this temptation even greater by starting your lesson disorganized. Account for each second of the class, and keep students engaged lest they disappear into the abyss that is The World Wide Web.
4. Build rapport with your students.
If not done carefully, learning online has the potential to be a very impersonal experience. However, by its nature, learning a language should not ever be impersonal. You are helping students discover a new way to communicate with one another and experience new ways of life.
In order to build rapport with your students, make sure to:
5. Use digital tools.
One of the best practices for teaching English online that in-person teachers don't always benefit from is, of course, digital tools!
Your students are already on their computers, so you might as well make it as fun and engaging as possible by using the variety of digital tools available to you. From virtual face masks to word games and videos, don't be afraid to try different things and see what works best. You can find some great English teaching digital tools here!
6. Give students opportunities to speak.
Awkward silences… every teacher's nightmare! Fight the urge to fill every silence as you sit staring at your students' faces. There is a lot to process while learning a new language, and silent thinking time is critical for students to adequately digest what you've said and compose a thoughtful response.
Set a timer for teacher talking time (TTT), and cut yourself off when necessary to ensure that student speaking time (STT) is always greater. (Learn more ways to reduce teacher talking time here.)
This becomes an extra difficult feat when you have a group that is hesitant to speak up. If that's the case for you, as it inevitably will be at some point, make sure to give students plenty of opportunities for participation. Ask questions frequently, and utilize smaller breakout groups to get quiet students speaking.
Here are some tips for teaching groups online.
7. Get feedback from students/parents.
In order to remain an effective teacher in this ever-changing, competitive, and dynamic industry, the most important online teaching best practice you must remember is to ask for feedback.
Before even starting the course, you can ask students to share what their best online learning experiences have been. This can give you ideas as to what your student demographic finds confusing and boring versus enjoyable and effective. It can also show you whether students feel they are meeting their goals or if you need to adjust your lessons.
If you have young students, it is critically important to involve parents as valuable sources of feedback. They are your eyes on the ground and will be able to tell you which activities make their child excited to learn and which make them slide off their chair in boredom.
With these seven online teaching best practices, you can take full advantage of the benefits of virtual teaching. By staying on your toes and constantly developing your arsenal of online teaching tools, you can create an engaging and effective learning experience for all your students, wherever they may be.