Whether it's from your living room couch or a café abroad, teaching English online allows you to work where you're most comfy. But regardless of the setting, this flexible job requires you to create an ideal virtual learning atmosphere and also appear professional by following certain rules of etiquette for teaching online. Wondering what the rules are? We bring you the top 10 online etiquettes (or "netiquette") guidelines for the virtual ESL classroom.
If you're new to teaching, you'll want to get initial training and qualification with a TEFL certificate. You can explore our online TEFL courses to get started!
Why is etiquette for teaching English online important?
With the ever-changing nature of technology and the Internet, teaching online has made it easier for English teachers to interact with learners in cyberspace, no matter which country, age group, or walk of life they're from.
Much like in a real classroom, however, an online classroom is also a formal learning environment where appropriate conduct and effective communication should be observed. With this, rules of netiquette – a term coined from combining Internet and etiquette – for teachers were created. These unwritten dos and don'ts for interacting and behaving properly in a virtual class are key to providing a meaningful experience to learners.
Here's why these guidelines for online ESL teachers are essential:
Following proper etiquette for teaching online sets a good example for students
Learners have varying notions of how they should behave and express themselves during an online English lesson. For instance, they often wonder, "What should I wear to a virtual class?" or "What topics can I talk about?"
As a virtual ESL teacher, you take on a leadership role, so this is your chance to show them, by example, what professional and respectful behavior and dress is like online, especially to younger students.
Online etiquette helps your class run smoothly
Are you hoping to prevent major issues in your online English lessons, such as misbehaving students, misunderstanding, and distractions in the background? It all starts by knowing what to do and not to do, particularly when it comes to conveying your message and moderating a class.
Moreover, showing the right attitude and being mindful about the topics and activities to incorporate into your lessons are both crucial for attracting students and keeping them engaged. The result of this is a class that is active, productive, and full of respect.
Learn other ways to avoid common mistakes when teaching English online.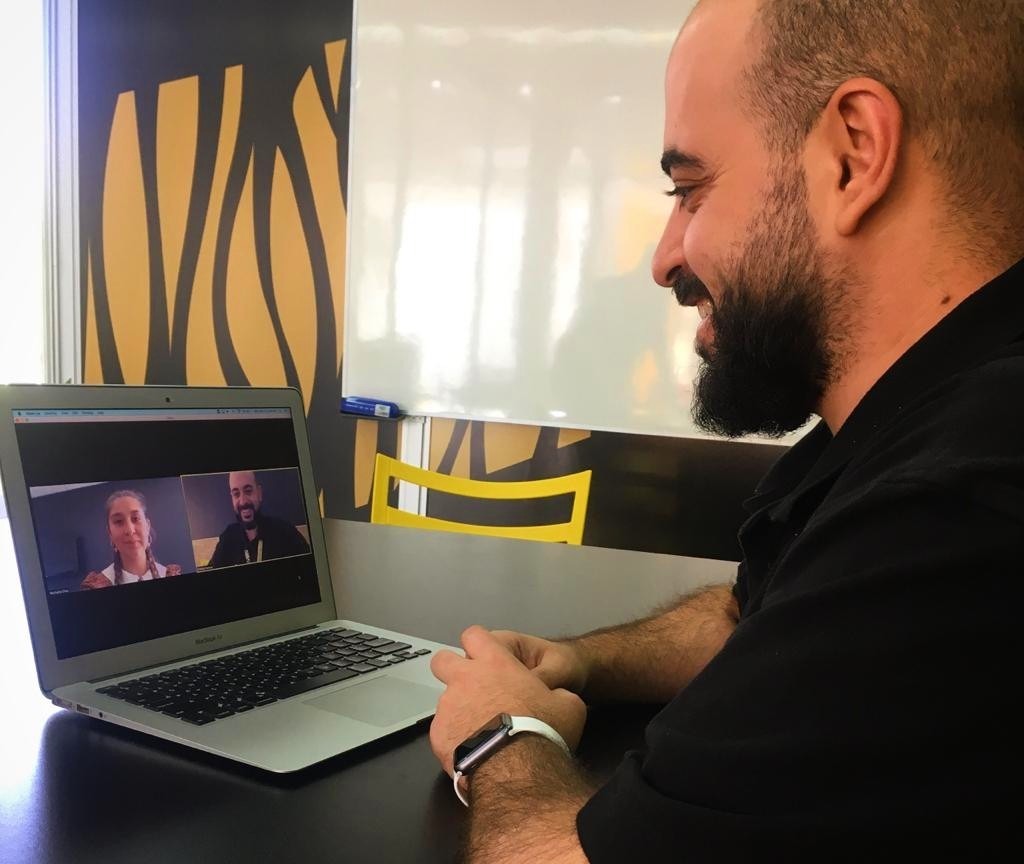 Observing proper netiquette makes students more comfortable
It's not uncommon for online ESL students to hesitate or lose their confidence in class because they worry about not being listened to or receiving questions about uncomfortable subjects. However, by following guidelines on how to act or what to discuss in class, you can make students feel more at ease when they talk with you and their classmates.
It debunks online English teaching myths
Not being able to build rapport with learners, having less participation in the virtual classroom, and delivering lessons of lower quality are just some of the myths about teaching English online. There's no better way to prove that these are mere misconceptions than by showing proper online teaching etiquette towards your students.
10 Netiquette rules for teaching English online
Now that you know the importance of online teaching etiquette, let's look at the most important netiquette guidelines that can help take your classes' professionalism and quality up a notch.
1. Dress and present yourself appropriately
While it's tempting to fall into a uniform of PJs and sweatpants when you're working from home, proper online teaching etiquette means you should instead look presentable and professional onscreen.
As a rule of thumb, dressing for success as an online English teacher depends on the type of student you're teaching:
If you're teaching adults and Business English learners, it's best to sport a professional or "business casual" look. Go for neutral colors and steer away from distracting prints.
If you're teaching English to kids and teenagers, opt to wear bright colors as they will make you appear friendlier and more fun.
Even a company's time zone may mean you're teaching in the very early morning, make sure to brush your hair and look well-rested.
Avoid wearing distracting accessories, unless they're used as fun props for teaching children.
Avoid wearing pajamas or loungewear. Even if you don't think it will be seen on camera, remember that you might suddenly need to get on your feet to do a class activity or deal with a distraction.
Check that you're using a high-quality camera so your face looks clear on video.
Ensure that you're teaching in a well-lit room and that the light source doesn't cast strong or strange shadows on your face.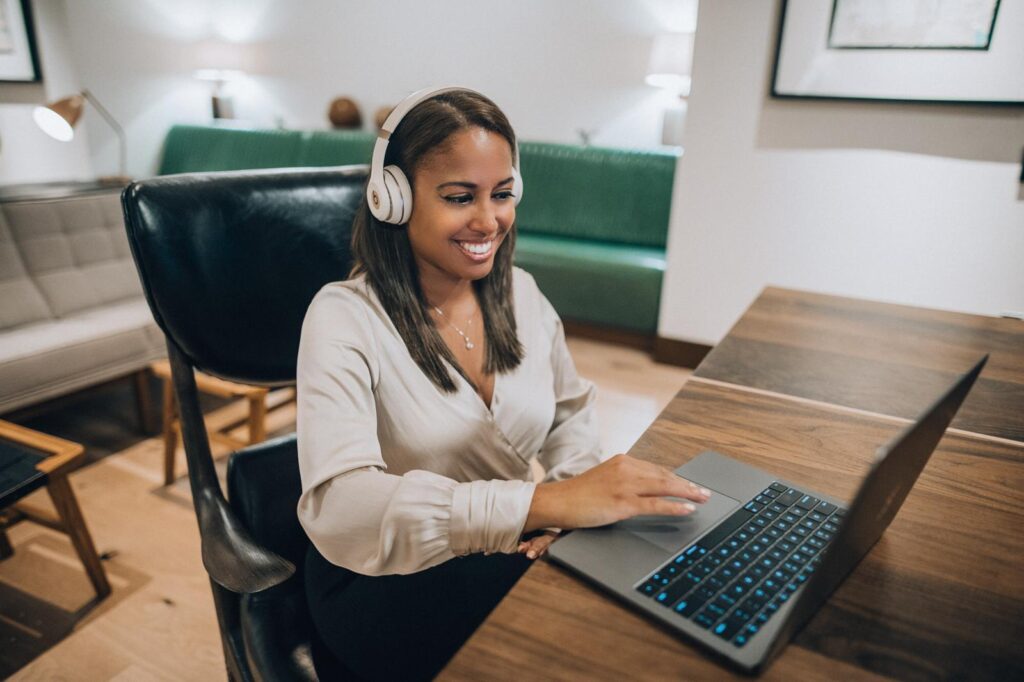 2. Use appropriate body language
Your facial expression, gestures, posture, and even tone of voice also matter when it comes to getting your message across while teaching English online. They can either motivate or discourage your learners and can make you look interested or disengaged in class.
Here are some pointers for using non-verbal communication more effectively in your virtual class:
Make eye contact with your learners when you're talking to them. Always look into the webcam, which should be placed at eye level or on top of the screen.
Show that you're paying attention to your students by sitting up straight and avoiding gestures that make you look disinterested, such as slouching, shrugging, or crossing your arms.
When teaching kids, make the class more lively and grab their attention better by making use of Total Physical Response (TPR). Don't be afraid to be peppy in class!
Be aware of facial expressions that make you look angry or disappointed, especially when a student makes a mistake. For instance, refrain from rolling your eyes or frowning for a long time in front of the camera.
Don't forget to smile!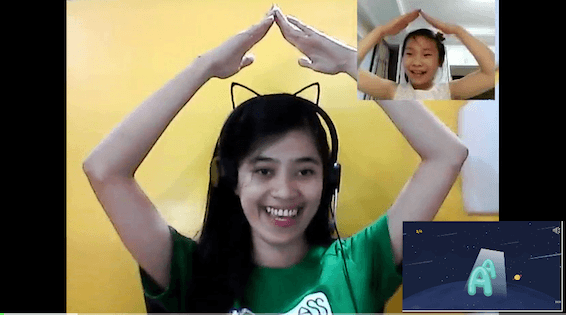 3. Enunciate
The audio quality in online classes varies a lot depending on your Internet connection and your students', your devices, and even the room you're in. In the worst-case scenario, your students may not hear you well.
To avoid the problem of being misheard or misunderstood while teaching online, make sure to pronounce the words you're saying clearly. This is also important because most English learners learn vocabulary from you and try to copy the way you speak in class.
Pro Tip: Use a quality microphone so you can be heard loud and clear. Some headsets have high-quality mics attached or you can get an external mic.
4. Create an engaging teaching background
Though you're teaching English in front of a computer, you can still offer classes in an appealing and professional-looking online classroom by creating a teaching backdrop. While it's not necessary to embellish that space behind you with a lot of trinkets or fancy décor, it should look, at the very least, organized, relevant to what you're teaching, and distraction-free.
If you're teaching kids, you can make your background look fun and educational by adding pictures, maps, flags, and toys.
You may not need as elaborate of a teaching space when you teach adult English learners or professionals. You can get away with a plain wall or curtain as a backdrop and a dry-erase whiteboard on one side.
Regardless of your students, ensure that your background is free from clutter and distractions – you don't want to divert your students' attention to a laundry pile or people moving behind you!
If you're a digital nomad, you can still create an engaging teaching background by using things that can be easily stored in your luggage, like a foldable map, flashcards, and colorful banners.
You can also use the virtual backgrounds provided by some platforms like Zoom and Microsoft Teams. Many of these digital images are minimalistic or ideal for online meetings or classes, such as a picture of a classroom or an adorned wall.
Get more tips for decorating your virtual ESL classroom.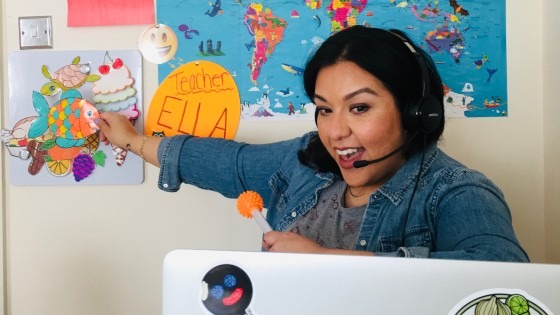 5. Eliminate background noise
In addition to putting up the appropriate teaching backdrop, you should also keep your students focused while in your online class by teaching in a quiet location. Traffic sounds or people chattering in the background can make students lose their concentration when they're speaking or listening to you.
Pro Tip: Using a noise-canceling headset can eliminate unwanted noise in the background. Most headsets nowadays also have a "mute" button which you can easily press if a distracting sound suddenly comes up, like a car honking or a dog barking.
6. Be punctual
Whether you are an independent online tutor working for yourself or you work with an established company, being on time shows students that you're responsible and professional, which are important traits as an online ESL teacher. Being on time can also lead to positive reviews by students and their parents, which can lead to more bookings or even financial bonuses.
Make sure you send online class links or invitations at least five to 10 minutes before the scheduled class time.
If an emergency or a technical problem crops up, remember to notify your learners right away.
If a student doesn't appear in class for a long time after the class has officially started, you can send an email or a text message to let him or her know that you've sent the online class link.
Organize your class hours better by using a calendar app or appointment scheduling software like Google Calendar or Calendly. Additionally, you can put an alarm on your phone to remind you about an upcoming class 15 minutes ahead of time.
7. Carefully consider your words and avoid sarcasm
As your students come from different backgrounds, they may have different takes on what's funny and what isn't. Perhaps what seems like an obvious joke to you could be taken the wrong way by another person in the online class. With this in mind, it's important to be mindful of using sarcasm and humor in class.
Especially when your learners are new, make sure to choose the words you use in class. Lean towards being polite and direct when you respond to a student or make a comment during a discussion.
8. Consider cultural differences and taboo topics
As an online English teacher, you'll likely teach students from various regions, which is why you should be aware of their culture and know the themes they deem sensitive. For instance, in certain countries, people may not be open to talking about their age. Even if other participants in your online class may be OK about discussing this subject, it's best to avoid it altogether along with other taboo topics, such as:
Religion
Politics
Personal finances
Gender-sensitive issues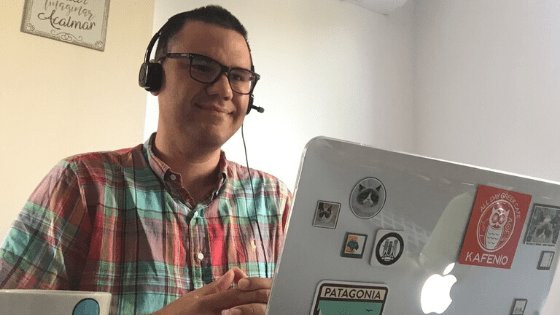 9. Address student distractions
From family members popping up in the background to a student suddenly disappearing to do household chores, various situations could surprise you in the middle of your online English class. In order to deal with these challenges, you have to be prepared and know how to handle every kind of disruption that comes your way.
Don't take the problem personally and understand the reason for a challenging student's behavior. For instance, if your adult student keeps on getting up from his seat to look after his kids, think about how difficult it is to study online and single-handedly care for children at the same time.
Rather than scolding students, try to stay calm and redirect their misbehavior to an online class activity.
When tech-related problems disrupt your online classes, stick to your company or school's policy. For example, if your student chose to attend class in a place with a poor Internet connection or a noisy background (such as a coffee shop), don't hesitate to reach out to your company's teacher support team for help and report the problem.
Learn more about handling different types of challenging online English students.
10. Establish a reasonable response time for answering student messages
Even though helping students outside class hours is a way to build rapport with them, it doesn't mean that you're at their disposal 24/7. Make a point to clarify when you can be reached (such as within certain office hours) and how long they can expect you to take to answer their text messages or calls. Additionally, let them know in advance if you're planning to go on a vacation or take a day off.
Interaction in an online English classroom may be different from in a physical one, but this environment still grants teachers the opportunity to connect with students, provide a forum to express their thoughts, and most importantly, teach them in the most effective way possible. By following the online teaching etiquette (or "netiquette") rules above, you can establish an engaging, respectful, and moderated virtual English class environment that your students will appreciate.