Teaching English Abroad: How To Write a Killer TEFL Resume
By Bridge
July 20, 2016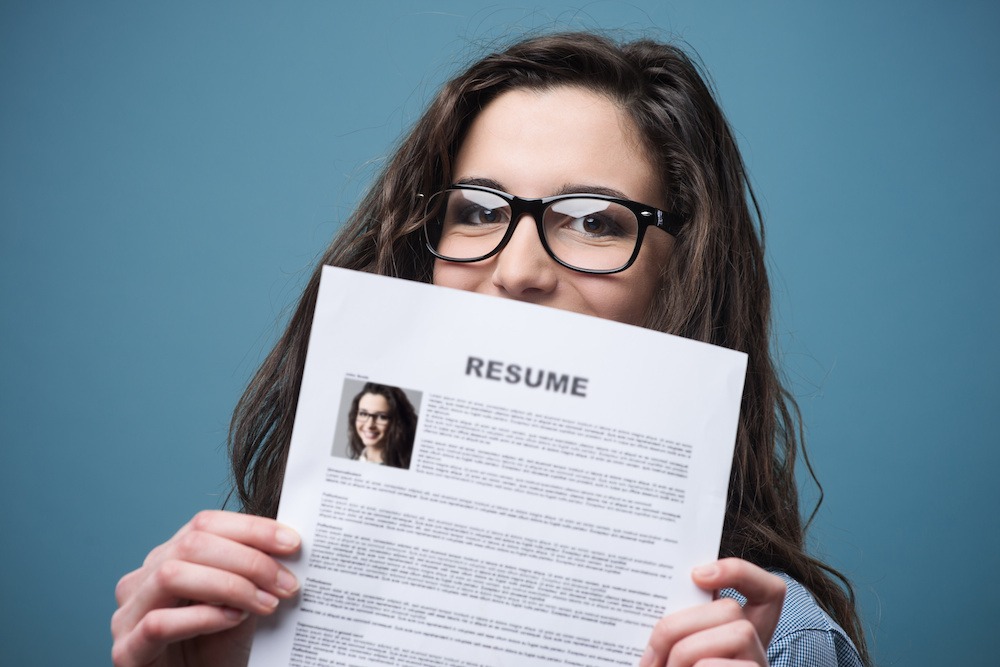 Be smart, be psyched, and be prepared when crafting your resume to teach English abroad. Just like "you are what you eat," your CV (resume) is you in print! Here are some key things to keep in mind when you sit down to describe who you are and what you are capable of.
Some of the "rules" of resume writing for U.S. jobs are out the window.

Employers might ask you to include information such as your date of birth, country of birth, citizenship status, first language, marital status, or a passport photo on your resume. Don't overthink it; it's just the way things are when you apply to teach English overseas. They are just as excited to hire the perfect employee as you are to get the perfect TEFL job.
Do your research.

Make sure you understand exactly how and to whom the employer wants you to submit your resume or CV. If it doesn't go to exactly the right person, it could be overlooked!
Read all of the details.

Thoroughly read all of the requirements of the job posting. While some of the requirements listed for the position, such as teaching experience, might be flexible, others are not. For example, if a teaching job in France says you must be an EU passport holder to legally work in the country, don't apply unless you have one. Take a look at the documents needed before applying.
Look neat and dress professionally in your photo.

The photo you include on your resume is the school's first and only impression of you as a teacher. Make it a good one! Hair should be neat, dress should be business professional (not casual) and tattoos or piercings should be concealed. Remember, your employer is looking for teachers who represent their school, so do what you can to foster a competent, polished image.
Choose a simple formatting style.  

Follow the same simple style throughout your resume/CV, without mixing more than 2 font types or sizes or using wild colors. There's nothing worse for an employer than having to search for the scope and sequence of your qualifications through a maze of overly stylized information, or decipher a bunch of dots, dashes, and boxes because your Word program is incompatible with theirs.
Follow these category guidelines:

In general, these are the categories you need to include in your CV (in this order):
Name and Contact details – this can be centered at the top of the resume/CV or left aligned
Personal details – left aligned
Your photo – on the right
The remainder of your resume/CV is left aligned, in reverse chronological order including these sections:
Education with TEFL certification, university degree(s) and major, city and state of said institutions, and dates of attendance
Work Experience with position and responsibilities, dates, city, and state. If you have extensive teaching experience, you can even separate those jobs into their own Teaching Experience section, making it easy for the employer to scan through the most relevant work history.
Volunteer Experience – This means any tutoring positions, work at university that you performed without pay (mentoring), writing for the newspaper, conducting tours, etc. Include location and dates.
Additional Skills and Interests – Do you love to learn languages? Have you hosted an exchange student? Try to include interests that are relevant to the job to which you are applying.
Travel Experience – Have you lived abroad, been an exchange student, or traveled for ecotourism? This shows the employer that you are adaptable and worldly!
References available upon request – Have at least three ready, and make sure they are okay with being contacted.
And most importantly, before you attach your resume to send to any job posting, double check it, triple check it, and have someone else look it over! Initially, your resume will be doing all the talking for you so make sure it's grammatically correct, sans typos, and has all the necessary information the employer needs to get back to you. Once you've perfected it, it's finally time to send it out and hope for the best.
Be ready for that skype interview, because your resume is going to kill it!