TEFL eBooks
Bridge experts and experienced English teachers around the world share TEFL insights in these practical guides to teaching English abroad.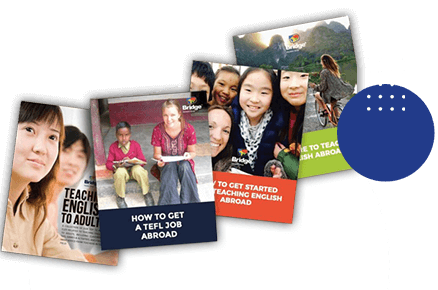 Where are you in your TEFL journey?
Whether you're just getting started, deciding where to teach English abroad, or ready to apply to TEFL jobs, our free eBooks are designed to inform and inspire you on how to teach English abroad! 
Join the
Sign up for our newsletter to stay connected with industry news, resources for English teachers and job seekers, Bridge updates, and more.