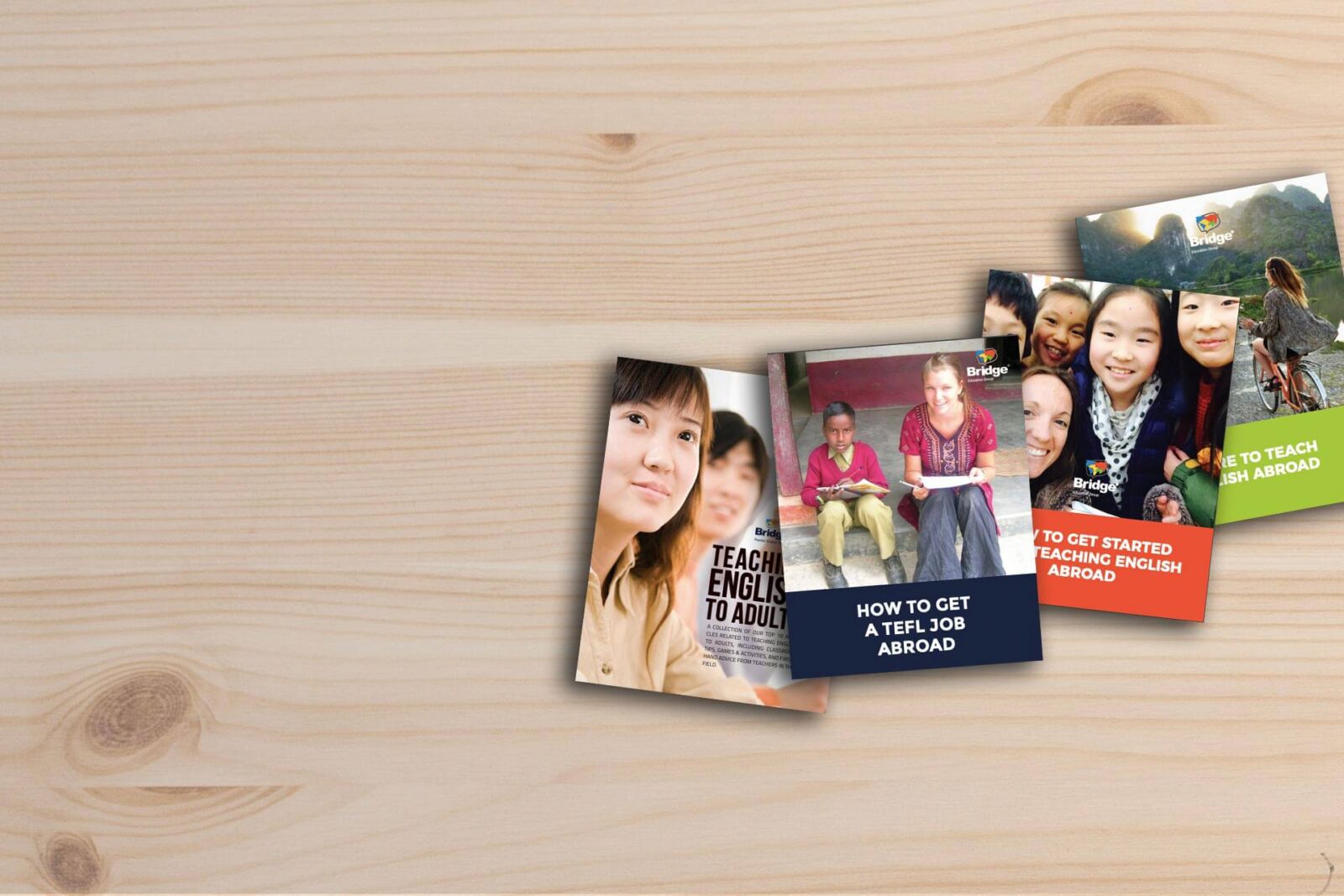 TEFL eBooks
Bridge experts and experienced English teachers around the world share TEFL insights in these practical guides to teaching English abroad.
Where are you in your TEFL journey? Whether you're just getting started, deciding where to teach English abroad, or ready to apply to TEFL jobs, our free eBooks are designed to inform and inspire you on how to teach English abroad!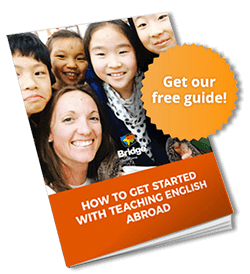 How to Get Started with Teaching English Abroad
At the start of your TEFL journey, there's a lot to know! This guide breaks down the steps to teaching abroad and provides insights from Bridge alumni who have been there.
Get the eBook!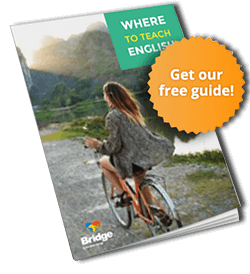 Where to Teach English
When it comes to teaching English as a foreign language, you've got a world of options. This guide breaks down your choices to help you find your best location fit, and includes a bonus section with alumni interviews from a sampling of regions!
Get the eBook!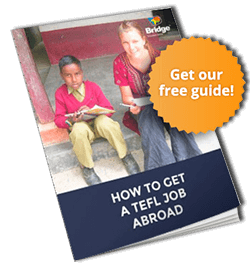 How to Get a TEFL Job Abroad
We know your ultimate goal is to get a TEFL job abroad, so this practical guide includes info on where to find the best jobs by region, how to create a TEFL resume, and how you can confidently vet schools abroad.
Get the eBook!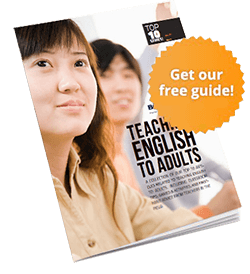 Teaching English to Adults
Part of our "Top 10" series, this guide prepares you for your class of adult learners with games & activities, teaching tips, and firsthand advice straight from teachers in the field.
Get the eBook!
Request info