How to Get a Job Abroad Teaching English to Kids
By Coleen Monroe
September 20, 2019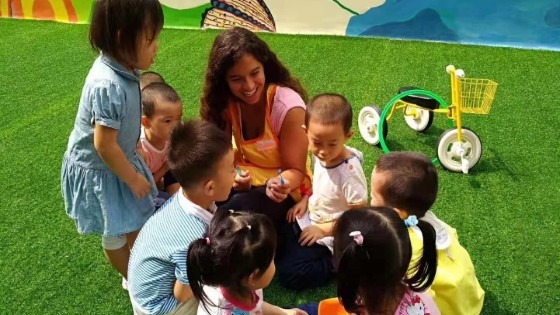 If you want to live and work abroad, the English teaching profession offers a world of opportunity – especially if you have a desire to teach English to young learners (children and teens). This is the segment of the TEFL marketplace that tends to be most robust and expanding and for many teachers, it's also very rewarding. But how do you get a job abroad teaching English to kids? We'll guide you through the qualifications and recruiting process to kickstart your career teaching young learners or teens.
Get Qualified to Teach English to Young Learners/Teens 
You might believe that you cannot teach English to kids abroad without a degree in education or a full certification as an educator (such as issued by your state). However, this is not the case! In fact, you might be surprised to learn that most people who move abroad to teach English find themselves working with young students, without necessarily having a degree related to teaching or a background with kids.
General Requirements
In general, willingness to teach young learners and a clean criminal record are the first and most important steps to finding a job in this TEFL field. Beyond that, many countries where young learners are taught (mostly in Asia) require a four-year university degree in any subject, coupled with a TEFL certificate.
Learn more about TEFL requirements for regions around the world.
TEFL Certification
It's a good rule of thumb to earn TEFL certification of at least 120 hours (any of these International TEFL Certificates meet this requirement), and if you want to be more competitive for jobs – and more prepared to enter the classroom – add a Specialization in Teaching Young Learner/Teens.
Accredited online TEFL certification of 120 hours + Specialization will open the door to teaching in most countries and through most teacher recruiters.
Get Experience with Young Learners (It Doesn't Have to Be Teaching!)
It isn't always required, but having experience working with children and teens will certainly broaden your job opportunities when it comes to teaching this age group.

Sanet, English teacher in Taiwan, swimming with students
Defining "experience"
If you've taught young students in the past, that's great! However, remember that just because you may not have, it's a good idea to think about any related experience you have working with children or teens and how you can reframe it as relevant to teaching. Did you work with kids through sports, a religious group, community event, or volunteer position in the past? Have you been a tutor, nanny or babysitter?
If so, think about this experience in terms of how it might relate to teaching English.
Did you work with young people directly? In what capacity?
What did you like about working with kids? What were the challenges?
What skills did this experience develop that could translate to a job teaching English to young learners?
What did you learn from the experience?
This is invaluable information that can be shared with schools and TEFL recruiters when you apply for jobs and also during the interview stage.
Pro-tip: If you see a job you want to apply to but you don't have the required experience, apply anyway! They may be more flexible than you think, or they may value your other qualifications enough to hire you anyway.
How to get experience if you don't have any
Volunteer
If you don't currently have any experience with children and teens, look about in your community for volunteering and mentoring opportunities. Showing initiative to get experience teaching kids will boost your resume and give you talking points during your interview.
Most local libraries will have events that you could help with, such as reading to children or helping teens with school work.
You could also offer to work with children in after-school programs or sports teams.
There may be volunteer opportunities related directly to ESL/EFL in your community, such as groups helping young immigrants with their English skills.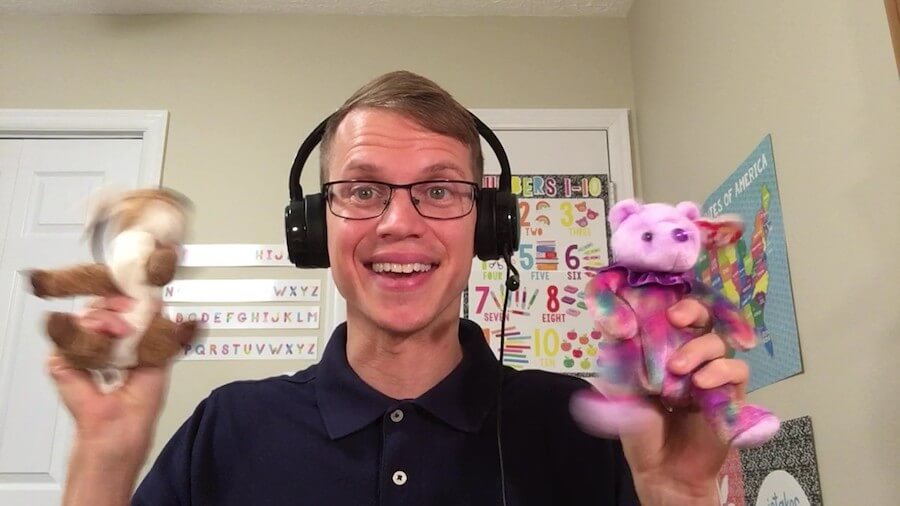 Teach Online
Still need experience? Try teaching English online. This market, in which the students are mostly young learners, is exploding (especially with Asian-based companies) and previous teaching experience is often not required. The structured experience of teaching online can be a good fit for new teachers, and some companies even provide data on your tutoring performance that you could share with potential employers abroad, down the road.
Create a TEFL Resume for Teaching Young Learners
Don't apply to TEFL jobs with the same resume you've used for retail jobs or a bar! It's crucial to always edit and updated your resume to suit the position for which you apply, regardless of whether it's a young learners teaching position or not. Here are some tips for creating a TEFL resume:
Keep your resume clean, simple, and easy to read.
Many resume templates that are eye-catching and modern exist for free through Word, Google Docs, or online (on sites such as Canva). Use a template that suits your personality and is fully professional (no Winnie the Pooh borders!).
Include all qualifications that you have (including those in-process, if applicable) within your educational history.
Be sure to highlight instances in which you've worked with youths in the past. If you have enough experience in this area, include it in its own section: Experience with Young Learners.
For international positions, you may wish to include your nationality and any previous international experiences such as study abroad, travel, or volunteering.
Keep a file handy of the resume so that you can tweak it for any potential position you apply to in the future.
It's not always comfortable, but many cultures abroad will also expect that you include a professional headshot. Dress appropriately. Think, "teacher" in your styling choices. Do not use a selfie. Make sure that you smile and make eye-contact with the camera. This is the first impression of you that an employer will have. (Please note: It is not uncommon for a full-body shot to be required as well.)
Find and Apply to Jobs Teaching Young Learners
Once you've gotten your qualifications, highlighted your experience with young learners, and updated your TEFL resume, you're ready to start applying for jobs.

Abhi, English teacher in China 
Focus on Asia
Many of the jobs working with young learners can be found in Asia, where salaries, benefits, and working conditions tend to be more favorable. There are well-established TEFL markets in South Korea, for example, but more emerging markets (such as Cambodia and Vietnam) have a strong thirst for teachers, too.
Positions teaching young learners and teens also exist in other regions, particularly Europe. While recruiters are less commonly used in this region, open positions are usually posted on TEFL job boards and can be applied to directly.
Africa is another region where young learners are taught, though it can be more difficult to find paid positions in some countries. (Read an interview with Lindsay, a volunteer English teacher in Tanzania.)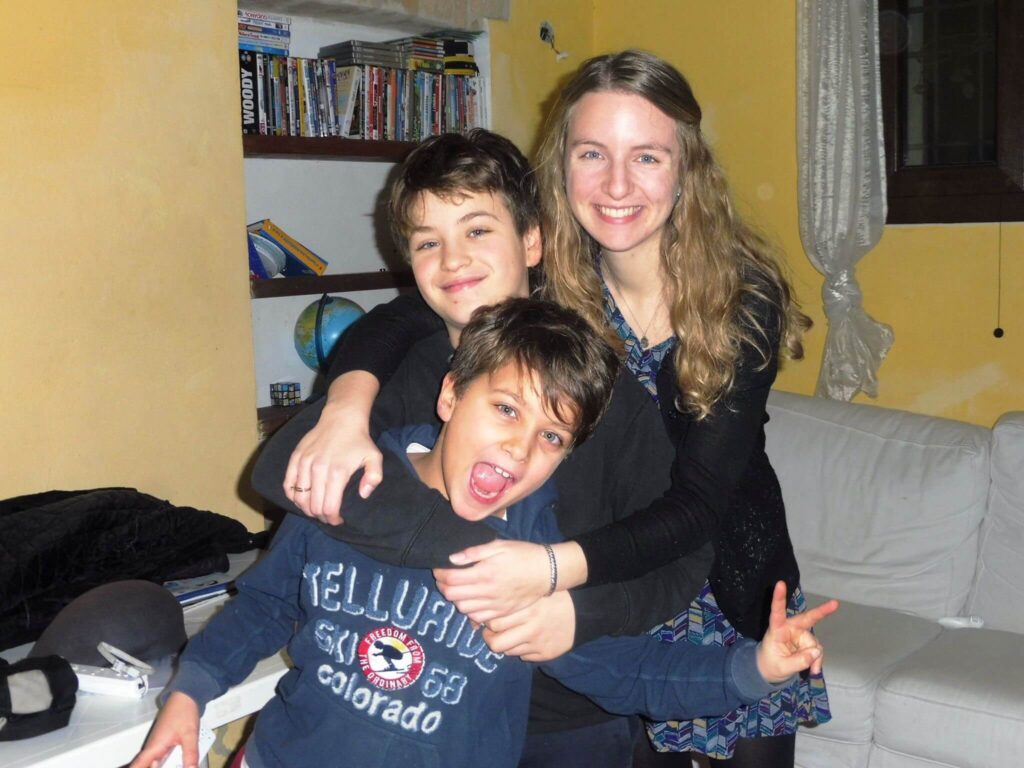 Camille taught kids in Italy and is now teaching teens in Colombia
Search TEFL Job Boards
Online TEFL job boards are your main resource to find jobs teaching English to young learners since this is where schools and recruiters worldwide post their international TEFL positions.
Use Teacher Recruiters
It's important to note that in Asia, where teaching young learners is common, many teachers work directly with a teacher recruiter to find jobs and mediate the application process. This is normal practice and not sketchy, don't worry! Something to keep in mind is that a recruiter shouldn't ask you for money (the schools pay recruiters) and they can help you with setting up job interviews or answering general questions about how to get a job teaching English.
You'll find recruiters on the same online TEFL job boards where you find individual teaching positions listed. Usually, recruiters identify themselves as such and offer positions in various cities or even in various countries throughout a region.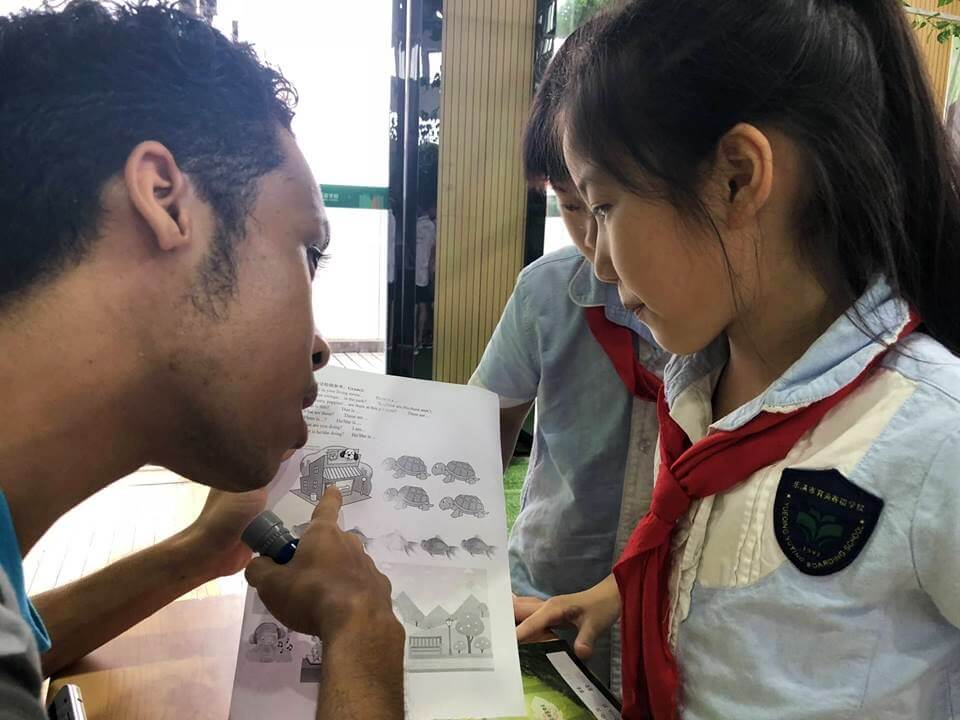 Stefano used a teacher recruiter to find his job teaching kids in China
Vet Employers
As with any job anywhere, be sure and some online research to vet the school (see tips for vetting TEFL jobs here) and take stock of the companies to which you apply. Do they have a solid reputation? Do they ask you to do illegal things (like work on the wrong kind of visa)? Do they offer reasonable pay and benefits?
Ace the Interview
Your interviews for TEFL jobs abroad are likely to be through a video conferencing tool, such as Skype.
Make sure that you are professionally dressed. Don't forget your pants! They might ask you to stand and demonstrate something, and it would be embarrassing to have pajamas on with a suit coat!
Speak clearly and slowly. Smile! You want to demonstrate how professional and personable you can be with kids.
Make sure you've done your homework about the school, the age of young learners they cater to, and how you may be expected to act as a teacher.
Never swear or chew gum.
Test your webcam and mic functionality before the interview. Also, make sure there isn't anything distracting or inappropriate in the background of your video.
Some interviews will require you to demonstrate an activity or sing a song, to show your abilities as a teacher of young learners. You should prepare a short ESL song or activity just in case they ask.
Learn more about what a Skype interview is really like.
If you've done all of this, you'll be more than ready to get a job abroad teaching English to kids! Once you've gotten your foot in the door with your first position in this high-demand TEFL field, you'll find that experience on your resume will lead to even greater opportunity (and even higher pay) in your teaching future!