Teaching English Abroad Requirements: What Do You Really Need?
By Bridge
June 13, 2019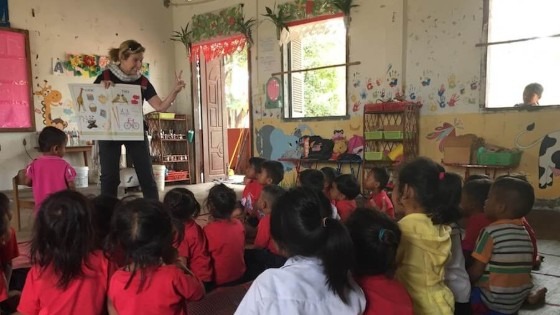 If you're considering TEFL, one of the main things you're probably wondering about is teaching English abroad requirements. When it comes down to what's needed to get hired as a teacher, there are considerations such as type of TEFL certification, degree requirements, minimum years of experience, and being a native or non-native English speaker. So what do you really need to teach abroad? That depends mostly on where you want to teach. Each region and country's requirements can be different, so we've got an in-depth breakdown of what you need to teach in locations worldwide!
What qualifications are TEFL employers looking for?
If you browse open teaching positions on a TEFL job board you'll find that most job requirements are related to certification, education, and experience.

TEFL Certification Requirements 
One of the most widespread requirements to teach English abroad is a TEFL certificate, which is also known as a TESOL certificate. (You can learn more about that here: What is TEFL?) Although this certificate is required for almost all teaching jobs, what varies from employer to employer is how many hours of training your certificate must include, whether or not you need a specialization (for example, a certificate to teach English to children or teens), and if your certification is online or classroom-based. However, across the board, there are certain generally accepted TEFL certificate standards; 100 hours of online or onsite training from an accredited provider is widely accepted for most jobs.
Degree Requirements   
Jobs in some countries or at specific schools may also require you to have a certain minimum level of education, such as a bachelor's degree. Oftentimes, it doesn't matter which subject your degree is in, as long as you have one. For some jobs, however, you might be required to have a degree in a related field (such as education, linguistics, English, etc.), but this is not the norm. Be aware, too, that the jobs and locations with the strictest requirements may even require you to have a master's in TEFL or education (more on where that might be later).
Teaching Experience Requirements 
Different schools and regions will have various requirements when it comes to previous teaching experience. Some won't require teachers have experience at all, while others will only hire you with a certain number of years of prior teaching experience.
Yes, you certainly can! When it comes to teaching English overseas requirements, you'll find a lot of variance by region, and you can find places that will accept teachers without degrees just about anywhere around the globe.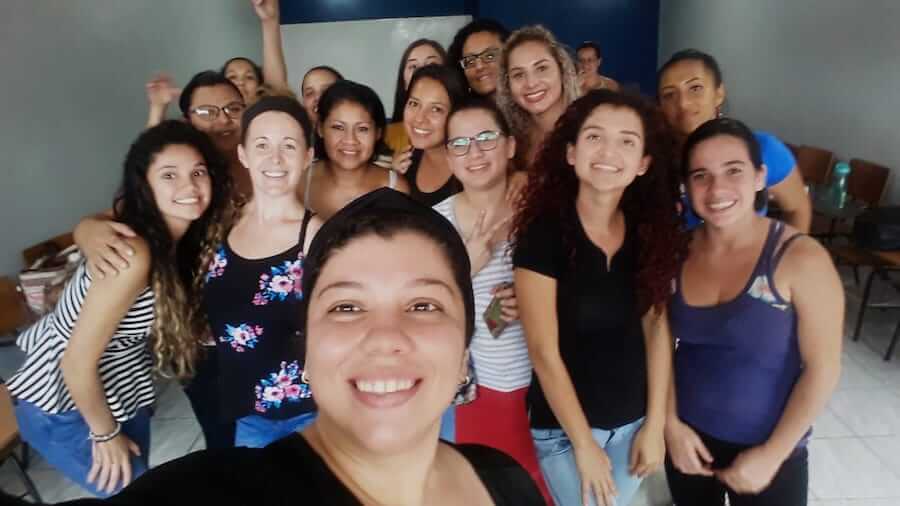 Jody, teacher in Costa Rica
For example, jobs in many countries in Central and South America, such as Costa Rica, Peru, or Brazil won't typically require a degree in order to teach English. You may also find some countries in Asia, such as Cambodia or Laos, willing to hire English teachers without a degree (find details on this in the following section).
If you're having trouble finding schools or language institutions in your region of interest (such as Europe) that don't require a degree, try applying to summer camps or after school programs there. These types of shorter-term jobs tend to have more flexible hiring requirements. You may also be able to find teaching jobs with smaller tutoring companies that will have you working one-on-one with students.
What countries don't require a degree to teach English?
Below are just a few of the countries where you can teach without a degree.
Spain
It might surprise you to see Spain on this list, but it's one of the European countries where you don't necessarily need a degree to teach English. Spain is a highly sought after destination, with tons of cultural activities in the main cities like Barcelona or Madrid, where most of the teaching work can be found. Just remember that it may be more difficult to secure a visa if you're from a non-European country.
Romania
Another European country where you won't necessarily need a degree to teach English is Romania. In fact, teachers without degrees will find more opportunities here in Eastern Europe than in Western, with fewer visa restrictions for non-EU citizens, as well.
Although there may not be as many jobs available in Romania as in some of the larger English teaching job markets in Europe, you can still find positions in Bucharest or the other bigger cities. Romania is an inexpensive, safe, and beautiful country that offers an off-the-beaten-path experience teaching abroad in Europe.

Argentina
Argentina, in South Ameria, is another country where it's possible to find work as an English teacher without a degree, as there's a high demand for teachers. The majority of the teaching positions are located in the capital, Buenos Aires, a cosmopolitan city known as the "Paris of South America," which is full of opportunities to meet people and explore the culture. Keep in mind that the school year runs from March to mid-December, which is quite different from the North American or European school calendar, so you'll need to apply accordingly.
Mexico
A popular destination for tourists and job seekers alike, Mexico is another viable option for English teachers without a degree. Not only is there a large job market for English teachers but, like many Latin American countries, visa requirements are typically less strict than in other parts of the world. Plus, with Mexico's lower cost of living, it can be a good place to live comfortably on a teaching salary.
Laos
If you're looking for a different kind of teaching experience and want to see what it's like to live in an Asian country surrounded by mountains and waterfalls, then Laos is an option to consider. Like its neighbor, Cambodia, a degree is not required to teach in Laos, and the country offers a  tranquil setting with tons of outdoor activities for nature lovers.
Learn about more countries where you can teach English without a degree!
Can you teach abroad if you're not a native English speaker?
The answer to this question is yes, absolutely! It may seem like there are more teaching jobs available for teachers who are native English speakers, and that's probably true. However, the English teaching job market is changing, and there are more and more opportunities for non-native English speakers to teach English every day.
For bilingual and multilingual English teachers, having an internationally recognized TEFL/TESOL certificate can make a huge difference in marketability. Another boost to your teaching resume if your first language is not English is having lived abroad in an English-speaking country. Whether you were there for school, work, or a summer program, this will help you compete with other job applicants.
Finally, teachers should consider using the benefits of being a non-native English speaker to their advantage. For example, point out the pros of being multilingual to interviewers, and use your own journey learning English to show that you can relate to your students and easily identify areas where they may struggle. Your insights into the English learning process will be invaluable as a teacher. For more guidance on teaching as a non-native English speaker,  read stories from other non-native English speaking teachers.
Can you teach English online without a degree?
Just like the requirements to teach English abroad, the necessary qualifications to teach English online vary greatly from company to company, and there are opportunities to teach online without a degree. Or, if you prefer, you can also start your own online tutoring business by advertising and searching for clients on social media or tutor listing sites– no degree required. Whatever teaching environment you choose, it's highly advisable that you get a TEFL/TESOL certificate, and specializations like the BridgeTEFL Teaching Online Certification can put you ahead of the competition.

Rachel, online teacher in Mexico
Can you teach abroad without TEFL certification?
You're bound to run across the occasional teaching job that does not list TEFL certification as a requirement. However, beware! Reputable institutions will seek trained and qualified teachers. For that reason, almost all positions teaching English abroad will require TEFL certification (one exception to this is for teachers with education degrees or state teaching licenses from their home country).
That said, you may be wondering, "What certificate do I need to teach English abroad?" Of course, the answer depends on the individual country or school where you intend to teach, but here are some tips to consider.
Make sure the institute where you're getting the certificate is reputable and accredited by a distinguished outside body. Bridge courses, for example, are accredited by ACCET, which is recognized by the U.S. Department of Education. (Be cautious about TEFL certification schools that serve as their own accrediting body or are simply be members of organizations that look like accreditors).
Get at least a 100-hour TEFL/TESOL certificate. Though there are options for fewer hours, 100 hours is generally considered the hiring standard for most schools.
Consider incorporating a teaching practicum into your training if you're getting certified online. Many schools value a teaching practicum with real students in a school setting that includes observing TEFL teachers teaching actual students (mock teaching sessions with other TEFL students do not count as a practicum).
Do I need a TEFL certificate if I have a teaching degree?
There are some opportunities to teach English without a TEFL certificate if you already have a teaching degree. This is especially true at private K-12 schools abroad, where qualifications to get hired can be similar to what would be required at home (a state teaching license and a degree in education, for example). However, many teachers get certified because they have not taught the English language, specifically, and they want some training before plunging into their new careers. Keep in mind that teaching English to speakers of other languages is very different from teaching subjects in a student's native language.
Other teachers get certified because they want to be as competitive as possible when applying to jobs. Check out this article, for example, about a US middle school teacher who decided to get TEFL certified to teach in China.
Can I get an overseas teaching job with no experience?
Some regions, such as Asia and Central and South America, don't necessarily require you to have previous teaching experience to teach English abroad. Simply check the requirements of the school where you'd like to teach.
However, if you're looking for a way to add experience to your resume, there are plenty of ways to gain teaching experience at home before going abroad. For example, you can start your own tutoring business, teach English online, volunteer, or assist teachers at schools in your area.
Where can I find teaching abroad requirements by country?
You can find TEFL requirements by country on the BridgeTEFL Jobs at a Glance Chart. Also, below is a helpful overview of typical teaching requirements by region.

English teacher in Cambodia 
Asia
Countries in Asia typically don't require you to have previous teaching experience, which makes them a good choice for new teachers. Some Asian countries do require a bachelor's degree, while others, such as Cambodia and Laos, don't always require one. TEFL certification is typically required in Asia, and both classroom-based and online certifications are accepted.
Europe
Most European countries require a TEFL certificate and prefer either a classroom-based certification or an advanced-level online training, and perhaps one that also had an in-classroom practicum component. The majority of Europe countries will also require at least a bachelor's degree when hiring teachers. Whether or not prior teaching experience is needed depends on the school where you'll be teaching.
Central and South America
While TEFL certification may be needed throughout Central and South American countries, this region tends to be more lenient when it comes to teaching experience and degree requirements. While some jobs will require the latter two, there are plenty of opportunities for teachers without degrees who don't have previous experience.
The Middle East
The Middle East is a bit stricter than other regions when it comes to teaching English abroad requirements. The majority of Middle Eastern countries will require several years of prior teaching experience, a bachelor's or even a master's in a related field, and a classroom-based TEFL certificate. The Middle East is a much better option for highly qualified, experienced English teachers.
How do I become a teacher?
Now that you know what's required to teach English in different regions, the first step to becoming a teacher is to get TEFL certified with at least 100-hours of study. Once you're certified, you can continue the next steps in the process of teaching English abroad in a country that fits your qualifications!
Visit the BridgeTEFL Job Board to learn more about TEFL requirements by country, browse open teaching positions, or to create a teacher portfolio that's visible to schools and recruiters worldwide!