Vetting TEFL Employers: How to Avoid Scams When Teaching Abroad
By Jennifer Collis
September 6, 2019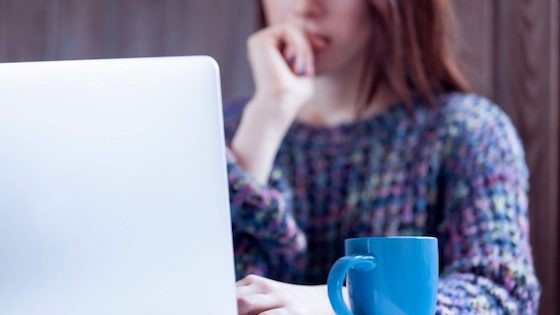 Once you're TEFL certified and start browsing English teaching jobs, it's easy to see there's no lack of opportunity worldwide! While it's exciting to have so many options, it can also be overwhelming. When applying to jobs, perhaps in a country you've never even visited, you may wonder how you can be sure a teaching job is "legitimate" or how to avoid scams when teaching abroad. Are the schools actually real? Will they follow through on the terms of their contract regarding benefits and pay?
As an experienced teacher who has worked in Africa, Central America, and Europe, I can tell you that scams are much less common than you might fear, but it's always a good idea to do your homework. To help you vet potential employers abroad before you sign on the dotted line, I offer the following 5 tips:
1. Check out the school's website. 
This is not a fail-proof way to vet a school, of course, since even a fraudulent school can create a website, but it's a good starting point. Check for an actual physical address and specific contact info for the school. Test these! The address should be searchable on a map and there should always be someone you can reach directly.
Most schools post their jobs on their website as well as on the job board where you probably found the job. Review and compare the job listings.
Also, see if the site has been updated recently and if you can you read about the school staff- such as their credentials and experience – and perhaps even contact them through the site. This is also where you can link to the school's Facebook page, or look for professional affiliations or endorsements you can follow up on.
2. Google the school, find reviews, check social media and teacher forums for comments.
Luckily, teaching jobs can be just like any other "product" these days– people are happy to give online feedback and reviews of their experiences. A simple online search can pull up blog posts, personal reviews, news articles, or complaints filed against a prospective school.
Find reviews
There are many ways to find reviews of a school you're interested in. Googling "[School Name, Country] reviews" is a good place to start and will usually produce some results. For example, a quick search of a school I worked for in Rabat, Morocco, called American Language Center, pulled up results from the job search platform, Indeed (with 25 reviews I can read through), as well as from the job review site, Glassdoor. And those aren't even TEFL job sites!
You can also try checking some sites that specifically serve as portals for teach-abroad programs, where many schools abroad are reviewed. A couple of these portals are GoAbroad.com and GoOverseas.com.  However, bear in mind that these sites mostly focus on organized programs and may not produce results for smaller schools (my Moroccan school was not listed, for example).
Comb social media
Most schools have a Facebook page and/or Instagram page, and these can tell you a lot about a school. See if they post frequently, what they post, and if they have pictures of the school or information in the "About" section. Facebook can also be another source of reviews.
Another way social media can help you vet a school to see if it's legit is via Facebook groups, such as the BridgeTEFL Jobs Facebook group. By joining this community of people with an interest in teaching abroad, you can search within the group's comments for the school or post a question about it to the thousands of group members worldwide!
Pop into TEFL teacher forums
Teacher forums are another valuable tool to learn more about a school. These online discussion boards, such as the "international jobs forum" on Dave's ESL Cafe can take your research a step further by providing a place where real EFL teachers post feedback on their experiences teaching abroad in different locations and for different schools. You can also use the forums to register and ask about a school directly if you're not finding any info by searching.
3. Ask the school about the curriculum they use and other specifics.  
Questions about the curriculum used at the school or other details, like discipline policies, or how they place students in different class levels, will help you come across as an interested interviewee, and they'll also help you vet the school!
What you're looking for by asking these questions are red flags. For example, established schools will have a structured curriculum and will use a certain textbook for students. If the school does not have a set curriculum and textbook, this is usually a warning that they're not an established or well-organized school (and you'd be the one scrambling to come up with all the lessons).
Quality schools also have assessment measures in place for both intaking new students and evaluating their progress, so asking about those processes is another way you can see if the school is one you want to work for.
Read more questions here: Don't be afraid to "interview" the school!
4. Ask for references.
A reputable school will be able to provide you with the names of both past and present teachers you can email or call. Don't be afraid to ask to be connected with these people. A good time to do this is usually after the interview stage, when you've been offered a job.
You can also ask to be connected with students who take English classes at the school or, if the school specializes in teaching business English, with corporate clients who send students to the school.
5. Shop around, take your time, and trust your gut. 
Does the job seem too good to be true? It probably is.
To find out, keep researching jobs in the same city on sites like the BridgeTEFL job board. How do the salary and benefits offered by this school compare to other, similar jobs in the area? If you notice a drastic difference in what your job offers compared to the others, it's most likely not what it seems.
Also, be wary of a school that is rushing you to make a decision for a position abroad that starts "immediately," and you're feeling pressured to make a quick decision, especially if they're asking you for money to process your visa or other paperwork.
My final advice?
Cross-check a school using several of these resources, rather than just one, and if you run into one bad blog post about an overall well-reviewed school, take it with a grain of salt. Remember to go abroad with an open mind… but also take a return ticket and a bit of savings so you're ready for anything!
Ready to start job-hunting? Browse our Job Board! Or, read more about applying for TEFL jobs in this article: What's a Skype Interview Really Like?