Teaching English online from home is a great way to ensure a steady income while enjoying a flexible work schedule. While each online teaching job has different requirements, it is possible to teach English online with no degree. We'll review how to make yourself the best possible candidate for these jobs and share which companies you can apply to if you're ready to get started.
What qualifications do you need to teach English online?
TEFL/TESOL certifications
Nearly all teaching English online jobs require you to have a certificate in TEFL (generally one that incorporates at least 120 hours of study, like Bridge Professional Certificates).
Having a second, more focused online TEFL certificate, such as Specialized TEFL/TESOL Certification in Teaching English Online (ideally with a practicum), will help you exceed hiring qualifications.
Watch a video to learn more about Bridge Teaching English Online courses:
English proficiency
Another one of the standard requirements to teach English online is a high level of fluency in English, which makes perfect sense considering no student is going to want to learn English from a teacher who isn't fluent.
Degree
Although we're going to focus on teaching English online without a degree, some companies will have this requirement. Usually, this means a bachelor's degree, though it can often be in any subject.
Experience
Prior teaching experience (or experience working with kids), though not always required, is also a huge plus and can help you compete with other job applicants.
Are you a newbie teacher? Don't worry! Here's how to teach English online with no experience.
Is it possible to teach English online with no degree? How can I stand out?
Yes, it is possible to teach English online without a degree if you know where to look. Again, if you don't have a degree and you want to stand out to potential employers, the best way to do so is to show that you have other relevant qualifications and experience.
Find out which non-teaching skills apply to teaching English online!
Specialize your training
One of the easiest ways to make yourself marketable is to go beyond general TEFL/TESOL certification and get a Specialized Certificate in Teaching English Online. This shows employers that you have the necessary skills needed to teach in the virtual classroom, including knowledge of the terms, technology, and ESL teaching methods that online teachers use.
Get experience
If you don't have much prior experience, taking a Practicum in Teaching English Online is a great way to gain some and to even showcase recordings of online classes that you've taught. You'll get to practice with real students and will end up with a video portfolio of classes to show employers.
Discover other ways to get TEFL/TESOL teaching experience.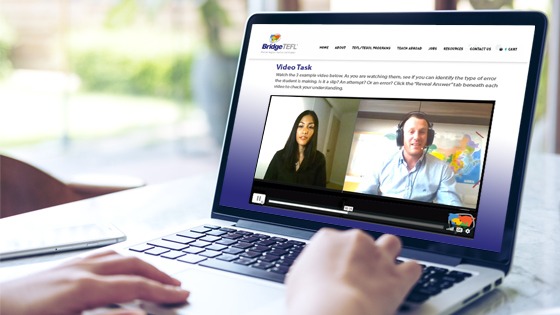 Focus on professional development
Professional development for ESL teachers is important if you want to continue to grow as a teacher and stand out to employers. One of the easiest ways to continue your professional development is to take Micro-credential courses in specialized areas of teaching English online.
These courses are short, typically only 10-30 hours, and help teachers develop specific skills in areas like:
To find opportunities to teach English online with no degree, check out the Bridge Job Board.
Where can I teach English online without a degree?
Below are some great options for teaching English online with no degree. Some of the companies don't require a degree at all while others stipulate that you don't have to currently hold a degree but you have to at least be enrolled in a degree program.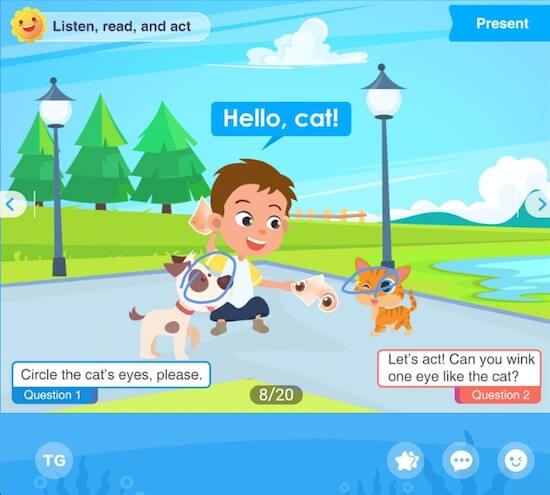 Learnlight
Learnlight is a U.K.-based company that offers personalized classes to professionals around the globe. You can teach one-on-one lessons, group classes, and specialized skill courses. The pay rate is between $12 and $14 per hour, and you'll need to commit to teaching at least 10 hours each week. To teach with Learnlight, you don't need a bachelor's degree, but you must be fluent in English (though not necessarily a native speaker), have two years of teaching experience, and hold a TEFL/TESOL certification. Having a business background is also a plus!
Lingoda
With Lingoda, you can teach English to adults in both private and group classes. You can design your own schedule, and the company provides the curriculum for you, so there's minimal class prep time. To qualify to teach with Lingoda, you'll need to have a teaching certification and at least three years of previous teaching experience (either online or in a physical classroom), but you won't need a degree.
Read about the differences between teaching English to adults vs. kids.
Voxy
Based in New York, Voxy offers private and group classes to learners around the world and specializes in task-based teaching using authentic materials only. The purpose of Voxy's online teacher-led classes is to complement the language training and instruction that learners get with Voxy's self-study product. You should have previous teaching experience (having taught English online is best), and they prefer that you have knowledge of at least one foreign language.
Check out these 10 ways to use realia in the ESL classroom.
iBestTeacher
While iBestTeacher prefers that applicants have a bachelor's degree, it isn't necessarily a requirement. They also prefer candidates with some prior experience tutoring or teaching, but their only real requirements are to be fluent in English, have a clear speaking voice, and have a TEFL/TESOL certificate. With iBestTeacher, you'll be teaching students ages 4 to 15, and your pay rate will be determined based on your training and demo class results. As for flexibility, while you can choose your schedule when you're first hired, changing your availability in the middle of a contract is discouraged (though not impossible).
Find out what you can expect in a demo lesson for your teaching interview.
Open English
If you don't have a bachelor's degree, you can still work with Open English. This company requires a minimum of 10 teaching hours each week. You'll be teaching personalized and group classes to students who are largely based in Latin America.
Check out some tips for how to teach English to kids online.
MHC Business Language Training
MHC is a language institute based in Vienna, Austria. They specialize in teaching business English, helping students improve at skills like giving presentations, making business calls, and writing emails. You'll teach individuals one-on-one or in small groups of two to six students via Zoom or MS Teams. You don't need a degree to teach with MHC, but a business background or experience training business professionals is highly preferred.
What other options do I have to teach online without a degree?
If you don't want to work with a company like those above and you're still wondering how to teach English online without a degree, there are a couple of additional freelance options you may want to consider.
Using a marketplace for teaching English online
The first option is using a marketplace for teaching English online via sites like italki or Preply. These types of companies work somewhat like agents, supplying both a platform on which you can create an online teacher profile and a pool of potential students you can attract to your profile.
You'll create your own online English teaching schedule and pay rate and market yourself to the students who the company has recruited. In exchange for helping to connect you with students and handling all financial transactions, these marketplaces will take a cut of your earnings.
Check out these tips for setting your rates as a freelance English teacher.
Starting your own freelance online English tutoring business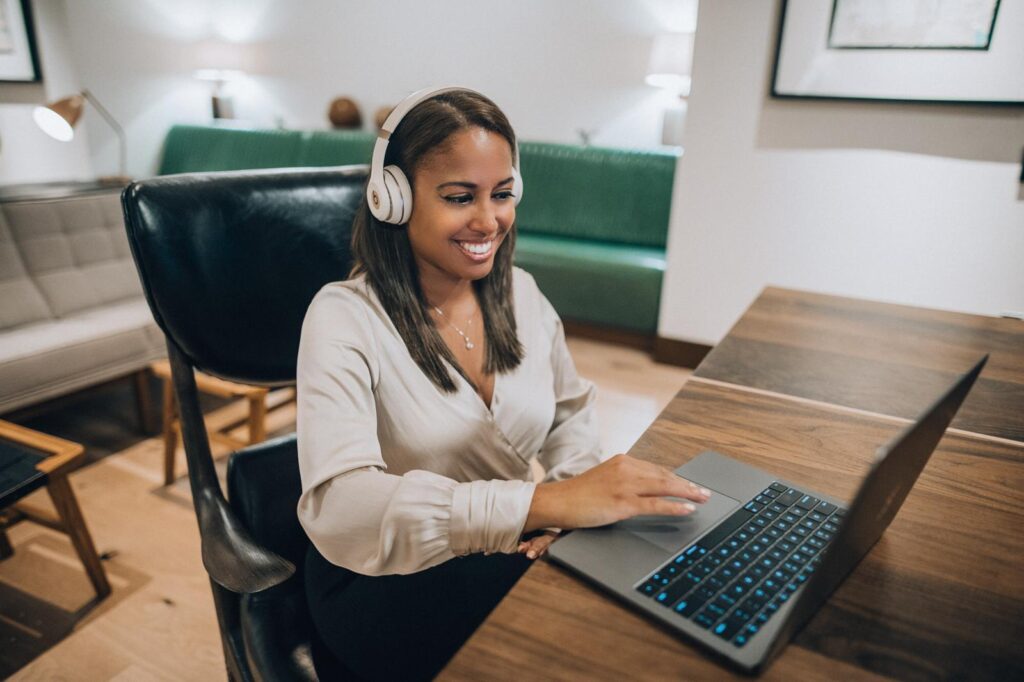 The other option to teach English online with no degree is to start your own freelance tutoring business. While this takes a good bit of work upfront (choosing a teaching platform, marketing to students, creating a curriculum, finding a solution for conducting financial transactions, etc.), it can be worth it in the long run once you've established a steady number of students. You'll get to decide everything from pay rate to teaching hours to class type. You'll essentially get to be your own boss!
Read about how to teach English online as a digital nomad, and take your virtual classroom around the world!
Before you dive into starting your own business, consider taking a Specialized Course in Teaching English Online as a Freelancer to learn more about finding your niche, promoting your brand, handling accounting, and taking care of other logistics when it comes to launching and running a freelance online English tutoring business.
As you can see, the answer to "Can you teach English online without a degree?" is a resounding, "Absolutely!" If you know where to look and have set yourself apart with Specialized TEFL/TESOL Certification in Teaching English Online, you're sure to find a job in no time.