From finding TEFL/TESOL job opportunities to acing an online teaching interview, most aspiring English teachers have a concern or two about joining the field. A great way to get support is via the Bridge TEFL/TESOL Jobs Facebook Group. This welcoming, online community is a place where teachers come together and learn about job prospects, give or get advice, post job search tips, discuss topics related to the job search and, of course, ask questions. In this, our second installment in an ongoing series (read the first article here), we'll share real questions from Facebook Group members, answered by Bridge experts.
Lotus, from the Philippines, asks, "I don't have any experience in online tutoring. Do you have any tips on how to pass an interview in an online ESL company?"
While you may think most online ESL companies prefer teachers with virtual teaching experience, there are other important criteria they base their hiring decision on. So, even if you haven't taught English online before, you can still stand out during your interview. Here are a few tips:
Preparation is key to beating interview jitters. Before your actual interview, do your research about the company and what they are looking for in online English teachers.
Aside from reviewing the usual teaching qualifications, check the soft skills the company requires. For instance, online employers usually look for teachers who are friendly, energetic, and have great communication skills, especially for positions with kids. Do you love working with children? Make sure that enthusiasm comes across in the interview; be ready with examples of times you've demonstrated the qualities they're looking for.
In addition to soft skills, take an inventory of any non-teaching experience you can discuss in the interview that could demonstrate teaching-related skills. For example, perhaps you've babysat, tutored, or held a team leader position in your past job; you can discuss the aspects of these positions that have prepared you to teach online students.
Anticipate the questions you'll face in the interview. Not sure what those are? Check out these common TEFL/TESOL interview questions and how to answer them.
Consider ways you can start getting experience! For example, you might start offering free English tutoring within your community or online.
Additionally, you can make up for your lack of experience with competitive qualifications! For instance, take Specialized Certification in Teaching Young Learners if you want to work in a primary school or a Teaching Business English if you're applying to teach English online to adults.
Pro Tip: Aside from the job interview, another vital part of the application process for an online English job is the demo lesson, which you will either do live or record prior to the interview. In any case, make sure to speak clearly and slowly, be energetic, and teach with a clean and well-lit background. If you need more help with this important step, check out our comprehensive guide on giving an online demo lesson.
Michael, from the US, asks, "I'm an older teacher and want to get involved and teach as I get older. How do I get started?"
If you've set your sights on teaching English as a career change or to redefine your retirement, rest assured that it's possible as long as you have the necessary qualifications. There is usually no age limit for teaching English, although you should make sure that the country or company you want to work for is more open to mature teachers.
These steps will help you prepare and get qualified for a classroom or online TEFL/TESOL job:
If you'd like to teach English abroad, research the age restrictions for foreign workers in the countries you're targeting. For instance, it may be challenging for some teachers to get hired in certain Asian or Middle Eastern countries because some countries in these regions enforce rigid hiring limitations on teachers past the retirement age.
Narrow down your job hunt to regions that offer more opportunities to mature teachers. For example, many countries in Latin America and Europe have amazing TEFL/TESOL job prospects for older teachers who either want to explore cultures or stay active in retirement.
If you're looking to teach English online, check with individual companies to find out if there is an age requirement for TEFL/TESOL applicants. (Browse online ESL jobs here.)
Make sure you earn an internationally-recognized teaching certification, such as the 120-Hour Master TEFL/TESOL Certificate. If you want to teach online, gain a competitive edge by adding Specialized Certification in Teaching English Online.
Highlight any relevant experience you have that applies to teaching English — even if it's not teaching per se. For example, your background as a team leader or trainer at your company will show that you have the organizational and leadership skills that will help you succeed as an English teacher.
As an older teacher, your rich life experience and perhaps savvy in another field will be assets in the classroom. With preparation and diligence, you can make your teaching dream happen, no matter your age.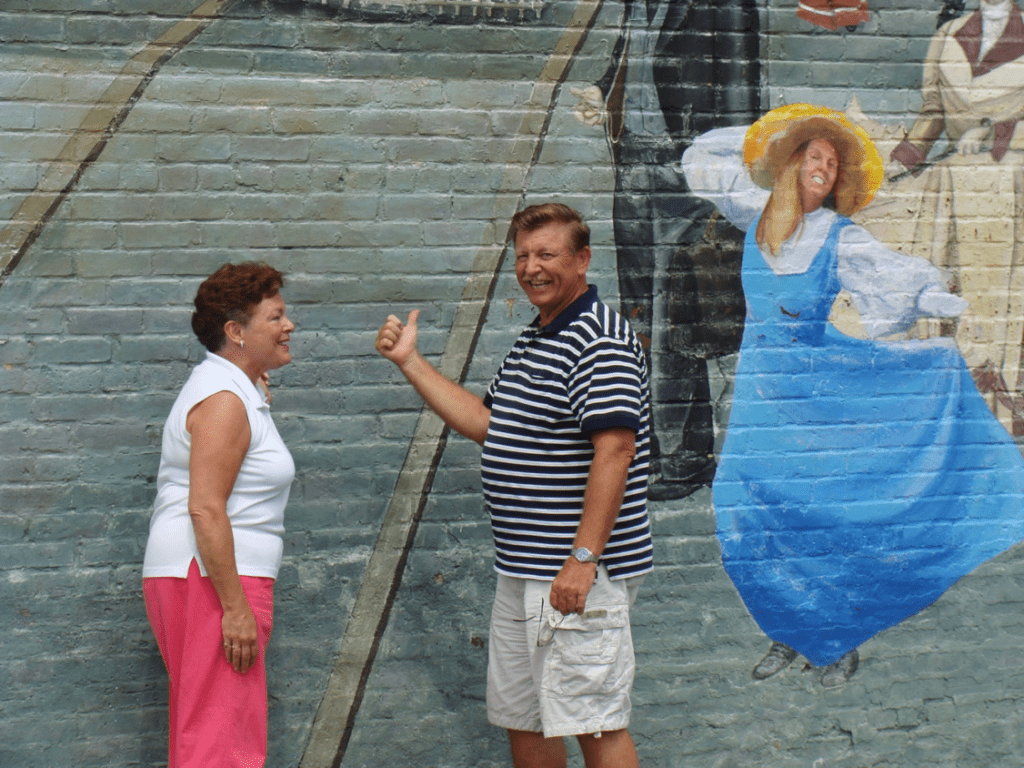 Bridge grad, Michael, is a retiree who taught English in Ecuador
Farud, from France, asks, "How can I get a teaching position as a non-native speaker?"
If you think you have a slim chance of landing a TEFL/TESOL job just because English is not your first language, think again. Whether you want to work in a classroom or online, there are English teaching positions open to you as a non-native English speaker.
Teaching abroad
You can find plenty of job prospects around the world, although there are regions that are more welcoming to qualified non-native English-speaking teachers than others. For instance, you can find many openings in Asian countries like China, Thailand, and Cambodia. Similarly, many countries in Latin America, like Brazil, Chile, Costa Rica, and Ecuador are open to hiring non-native English speakers for ESL jobs. And don't just focus your job search in the bigger cities – check out teaching posts in smaller towns, too!
Of course, you'll need to be as qualified as possible to be the most competitive candidate you can for English teaching jobs abroad. The most common requirements are:
A bachelor's degree (usually in any subject)
A high level of English proficiency
Teaching experience (in some cases)
Check out which regions are more open to hiring non-native ESL teachers.
Teaching online
There are also online ESL companies that hire teachers regardless of their first language. For example, many non-native English speaking teachers have found employment at Cambly, Palfish, iTutor Group, and 51Talk, either full-time or as a side gig.
Most of the requirements for teaching English online are similar to those for teaching in a real classroom. However, if you want to stand out among the crowd of applicants, you should earn a Specialized Certificate in Teaching English Online, especially if you don't have any experience yet.
Merry, from Turkey, asks, "I want to know if I need to have teaching experience in addition to the certificate?"
Not necessarily! Although there are some jobs that require teaching experience, you can jumpstart an English teaching career even if you haven't taught before if you have the basic requirements (like a TEFL/TESOL certificate and a bachelor's degree).
Where experience may not be required
For many online ESL jobs, teaching experience is not required. Even if your ultimate goal is to teach English abroad, this can be a good starting point to get your feet wet!
If you're looking to teach in-person for a language center (at home or abroad), you'll find opportunities for teachers without experience at language institutes. These English centers may even have their own teacher-training orientation or mentorship programs.
Where experience is typically required
In order to work for a public K-12 school or an international school, on the other hand, you may be required to have previous teaching experience, especially with teaching kids or adolescents. These jobs sometimes require a degree in education or a state/provincial teaching license. Similarly, if you want to teach in a university, chances are you'll not only need a teaching background but a post-graduate degree.
How to get experience
If you're aiming to work for a company or institution that requires teaching experience, but you don't have any yet, don't fret! As a newly-certified teacher, you can gain teaching time and skills by:
Aimee, from Israel, asks, "How do I know which schools and environments are best suited to my particular skill set? For example, working with children or adults, private schools versus public, etc.?"
There are a number of TEFL/TESOL teaching environments you can choose from, and knowing more about each one can help you decide which one is right for you.
English language institute
English language institutes are a common TEFL/TESOL teaching environment. These institutes can cater to both kids or adults, but some specialize in one or the other, so it's possible to choose.  Language institutes offer English classes outside of regular school or work hours, such as in the early mornings, evenings, or weekends. Teachers who work or language institutes may teach a variety of ages, have a varied and changing schedule, and may even travel to different locations (such as an office) to deliver lessons.
Also, if you're keener on dealing with individual students or a handful of learners in each class, this can be a great option, as class sizes are typically smaller than at a K-12 school.
Public or private school (K-12 setting)
Teaching English in a public K-12 school is a position with more regular hours, such as 8-4, Monday through Friday. Teachers in this setting should be able to manage big classes in an active, social environment. This ability is also applicable to working in a private K-12 school, though you will likely have smaller classes.
If you think this setting may be right for you, be sure and consider whether working with young students best matches your personality or abilities. For instance, teaching kids would require you to be energetic, creative, and great at doing kinesthetic activities. If, on the other hand, you consider yourself a quieter and detail-oriented teacher, you may prefer teaching adult learners, such as at a language institute.
Learn more about teaching kids vs. teaching adults.
Online English teaching
Similar to the language institute setting, teaching English online is also well suited to teachers who prefer small class sizes, as most online English companies offer one-on-one or small group classes. While many online tutoring jobs involve working with young kids (ages 6-12), you can also teach English to adults online.