Andrea, From Argentina, on Being a Global Educator
By Krzl Light Nuñes
May 28, 2023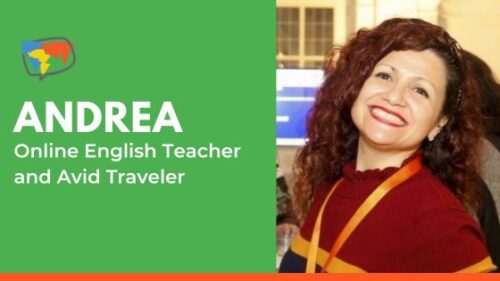 By pursuing her passion for globetrotting and teaching English, Bridge grad Andrea Beatriz Collados, from Argentina, has gained both a wealth of English teaching experiences and specialized skills. She recounts her English teaching journey in various parts of the world, her best memories from volunteering abroad, and the techniques she has developed for teaching various age groups. Here's what this global educator has to say about the rewarding experiences she's found abroad.
Hi, Andrea! Can you tell us a bit about yourself?
I'm from Argentina, although I consider myself a citizen of the world! I've been teaching English for more than 20 years in seven different countries. The work I've done outside of teaching English has included being a secretary and a customer representative.
I'm also an intrepid traveler, a lecturer, a photographer, and a cat lover. I enjoy exploring new cultures, meditating, reading, and hanging out with my family and friends. Last but not least, I am interested in living a healthy lifestyle by exercising, doing Zumba, and dancing salsa.
Interested in teaching abroad? Read about the 10 best places for digital nomads to live, teach English online, and travel.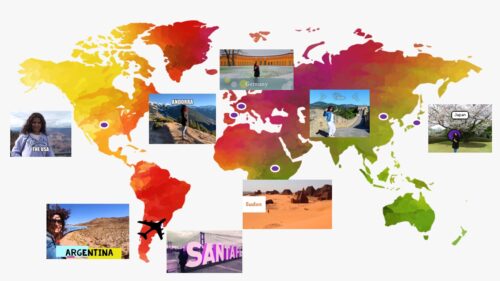 What inspired you to become an English teacher?
My greatest interest has always been languages, with English being my favorite. The teaching of such an important language may be beneficial in various forms. As a universal language, it's a powerful tool that enhances communication and connects individuals and communities. As a lingua franca, it has the invaluable role of bridging cultures. Additionally, it is the language used on the internet, for business purposes, and it can be seen as the key that opens doors to new opportunities in every corner of the globe.
What does being an English teacher mean to you?
The concept of what it means to be a teacher of English has changed over time. My role as an educator goes beyond teaching a language; I also transmit the values I've learned as I've embarked on intercultural and educational experiences. Also, I strongly believe in the importance of my role as a facilitator, someone who sets up engaging activities and guides learners. In addition, communication context relevant to the situation has always been my focus.
It's crucial that English learners can trust themselves, their instructors, and their classmates and, thereby, a safe environment can be created and mistakes will not hinder confidence. My goal is to expose English learners to the world and help them gain cultural awareness so they will be able to communicate across cultures. In my life, I strive to cultivate professionalism and multiculturalism so that I can inspire students, dreamers, and future generations to do the same.
How did you switch to teaching English online?
I would describe the switch as gradual. Due to my nomadic lifestyle, I've always been acquainted with virtuality and different means of communicating with my loved ones across the globe. During my time teaching English in Japan, I had the opportunity to teach English online but in a specific area designated by the company I worked for. As a result of that experience, I was mulling over switching to online teaching, but I did not make the change until 2020.
Pandemic-related changes have accelerated the move to online instruction. I was studying for my master's degree in Germany during that time. Since I was on vacation when the pandemic started, I was stuck in Argentina while working on my thesis and because the borders were closed, I had to spend five months here.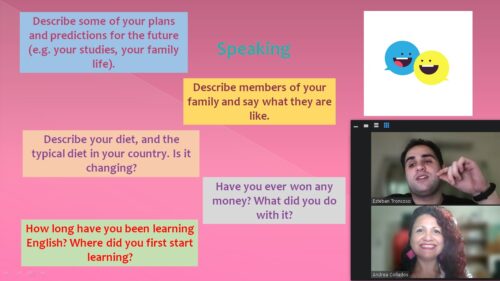 How was your transition to the virtual classroom?
I could say it has been a bittersweet experience because, on one hand, it was a time when I was struggling financially. I couldn't work (I had been working for a school in Germany). I was still paying my rent in Germany and, unfortunately, I didn't receive any kind of financial support from the German government during that time. On the other hand, spending the first five months of the pandemic with my family and in my home country was the best thing about 2020. Dealing with such a unique and harsh situation surrounded by the people I love and feeling sheltered by my own community made that experience less traumatic, and I think that is priceless.
It wasn't easy for my students either. I personally believe that language learners require social and academic interaction to become proficient. When academic activity happens online, the platform of your choice should include all kinds of tools that you used to have in the physical classroom, such as the ability to give presentations and offer group discussions. Consequently, one of the main challenges I faced was becoming familiar with the different options available and then choosing the most appropriate ones according to my students' needs and interests.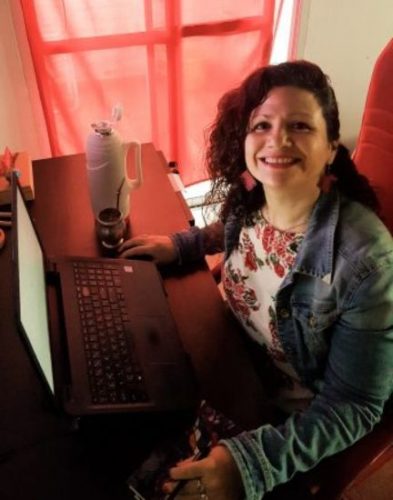 You're currently teaching English online with BridgeEnglish. How did you land this job?
The way I landed this job is quite interesting: by winning a scholarship. In 2021, Bridge Education Group, supported by a YLAI Fellowship Program Collaboration Grant, created the English Teacher Empowerment Scholarship. It was a great opportunity for global educators like me to continue their professional development and meet like-minded people from diverse educational backgrounds through the global community and employer network.
The scholarship granted enrollment in four Bridge professional development courses, which focused on teaching English online as well as teaching young learners and teenagers. These courses also included supplementary resources, like the "Job Advising" module. So, after finishing this short module, I realized that I could apply for an online teaching position with Bridge, so I did.
Looking for an English teaching job? Visit the Bridge Job Board to find a job that is right for you.
Can you tell us more about your online English teaching job?
I'm currently working as a full-time freelancer with BridgeEnglish and other companies from Argentina. My students are mostly young adults and adults, and I mainly focus my lessons on Business English. Moreover, my main objective is to make my lessons as diverse, inclusive, and interesting as possible, raising awareness of the importance and benefits of cross-cultural relationships in a globalized world. English should not be considered solely a country's second or foreign language anymore. Nowadays, it's an international language used not only for communication but also in multiple fields and for different purposes.
What do you do when you're not working?
I mostly spend some quality time with my family and friends. I do have many hobbies (maybe too many!), but I mainly enjoy spending my free time traveling, working on photography projects, reading, attending online and in-person courses, and playing with my cat.
What are your favorite techniques for teaching English to various age groups?
Teaching very young learners: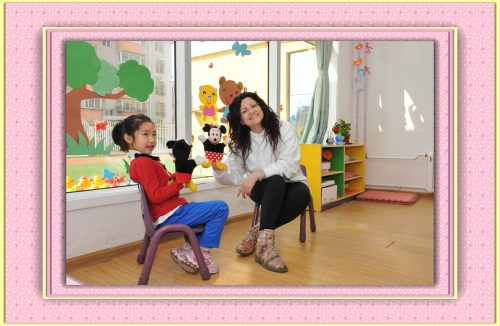 Teaching teenagers:
Teaching adults: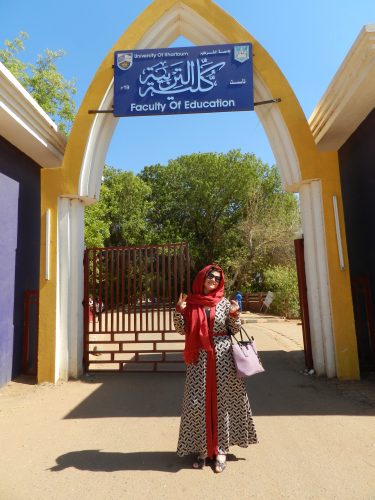 How did your experience teaching in various parts of the world help you as an English teacher?
The many years of teaching English and Spanish all around the world (Argentina, the U.S., Andorra, China, Japan, Sudan, and Germany) equipped me with techniques and skills that helped me become a better educator. I could say versatility is one of the many aspects of my personality, something that was developed by the many experiences living in various parts of the world and working with diverse cultures.
Learn 8 effective tips for teaching English as a global language.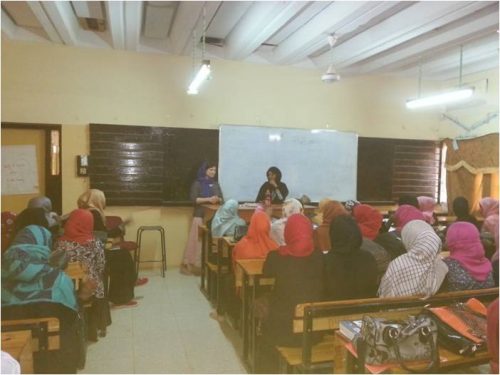 Can you share a rewarding moment you've had as an English teacher?
Teaching and volunteering in Sudan was undoubtedly one of the most enriching experiences of my life, and I was once again able to combine my passions: teaching, traveling, and volunteering. This was another 180-degree turn in my life, as I encountered such an interesting and diverse culture that I had never been exposed to before. During this time, I became involved with a non-profit organization called the Sudan Volunteer Program (SVP), whose mission is to foster positive cross-cultural communication in a captivating but often misunderstood country.
A treasured memory of mine is participating in extracurricular activities such as English Club and informal conversation classes. In one activity, I was singing one of my favorite Sudanese songs titled "Andrea" by Nancy Ajaj. It always moves me to see the video, as I could sense the love and gratitude my students were expressing.
These particular courses appealed to me because I saw them as opportunities to enhance my technology literacy and teaching skills. I consider lifelong learning to be a core value. The goal of continuous professional development for me is to learn teaching practices to enhance students' learning outcomes.
Read about the ways teaching abroad can optimize your personal and professional growth.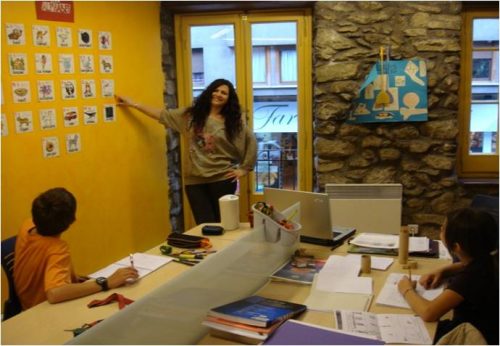 How did these courses help you professionally?
The courses provided me with the opportunity to expand my knowledge about online teaching, global Englishes, and the native speaker fallacy, among other topics. The journey of an ESL educator is not an easy one. The challenges vary according to different factors, such as country of origin, gender, ethnicity, social status, and whether they are native speakers of English. Unfortunately, in the ESL/EFL industry, teachers are judged positively or negatively based primarily on their perceived belonging to the native speaker group.
Fortunately, the advent of globalization and the development of technology brought in an array of global Englishes that, together with a diversity of teachers (native and non-native) with dissimilar professional and cultural backgrounds, make the learning experience a remarkably enriching one. ELT equity is crucial for a more inclusive and empathic world.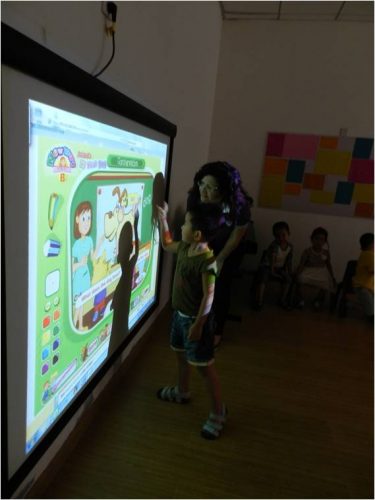 What's next for you?
I settled down back home in 2021. As expected, it wasn't an easy process but I'm more than happy with the decision of starting a new adventure in my country of origin. As the dynamic and positive person I am, I always set high goals, whether in the short or long term. I always try to achieve them with patience and perseverance. Therefore, my plans entail finishing my studies and becoming a translator, volunteering in another Latin American country, and setting up my own language school.
Additionally, one of my aims is to help other Argentinian people to be able to live as many wonderful experiences as I have and realize that being fluent English speakers and/or teachers opens up many doors. I'm also planning to set up an NGO in the long term to get more involved with my community and help improve the educational level of my people.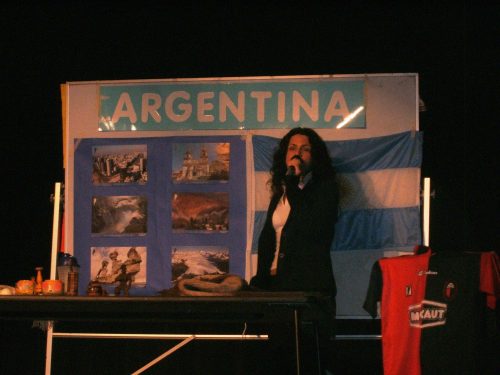 What are your tips for people who want to teach English online?
The advent of the pandemic has shaken up the ELT world in various forms. Global educators who have previously moved from country to country had to reinvent themselves, reflect on their role as teachers, adapt to the demands of virtual classrooms, and develop new skills required for the ever-changing global context. Personally, I think the world will have a new perception of the advantages and disadvantages of both online and offline education. The future of learning will probably rely on a hybrid model.
Teaching online has many benefits and, of course, some drawbacks. The greatest advantage has to do with the flexibility and comfortability of working from home or from anywhere else. There's a famous quote that says, "If you don't like where you are, move. You are not a tree." I completely ascribe to that! On the other hand, the main disadvantage is that we are highly dependent on electronic devices and the internet.
Finally, because of the freedom to work from different places, you can see it also as a fantastic opportunity to start exploring the world of volunteering. Volunteering involves an exchange of culture, skills, humanity, and point of view so that each party benefits. Apart from my experience in Sudan, I've also been lucky to volunteer in South Africa. I got involved in a project called "HIV/AIDS Education and Day Care Volunteering." You read more about this experience on my blog.