Being an independent ESL teacher or TEFL tutor is a career with an incredible amount of opportunities. But what do you do when you've found your niche and your business growth begins to slow? You've already been successfully running your own private ESL teaching business, and now it's time to grow it. Here's a five-step plan to scale and expand your ESL business.
Step 1: Evaluate Your Current Business
A crucial element of a successful long-term business strategy is to evaluate, with routine frequency, your daily operations. Here are some questions to consider before you begin preparations for scaling and expanding your ESL business.
What does your current schedule look like? Are you hosting classes or tutoring sessions consistently? Now is the time to consider how different teaching experiences have worked for you. Did you find that small groups or one-on-one tutoring fit your style best? Try to write down some notes about what you currently enjoy, what stresses you out, and what your goals look like.
Is the amount of money you're earning proportional to the amount of time you're investing? If not, it's time to take a deeper look into the parts of your business that are taking up too much time or effort. Some places to start are with curriculum materials, your online presence, and your marketing approach.
Are there gaps in your resume that you could fill? This is a great time to invest in a TEFL certificate if you haven't done so already. These professional certificates and badges add a hefty dose of credibility to your ESL business. Additionally, if there are areas of teaching that you don't want to work in, then jot them down! For example, if you don't enjoy teaching young children, down the road, you could add an additional teacher to your business to fill that gap in your course offerings.
The Comprehensive Certification Bundle offers teachers the ultimate flexibility. With both general and specialized training, you'll be prepared to enter any physical or virtual classroom!
Step 2: Find a Need
It's great to know where you stand at a personal level with your teaching career, but it's equally important to know where your teaching career stands within the ESL teaching environment as a whole. The industry is constantly evolving, with new and exciting needs continually arising. As you begin to scale and expand your ESL business, take some time to research current teaching trends. What global opportunities exist?
Students won't be the only element in your new business. You're going to need teachers too. Expanding your team to include other instructors will really be the key element to scaling and expanding your ESL business. Now is a great time in your plan to really start networking, posting on message boards, and getting in touch with former colleagues you haven't spoken with in a while. The online teaching community is an incredible place, and leveraging your community of practice will kickstart your search for the ideal teachers to hire in the next steps.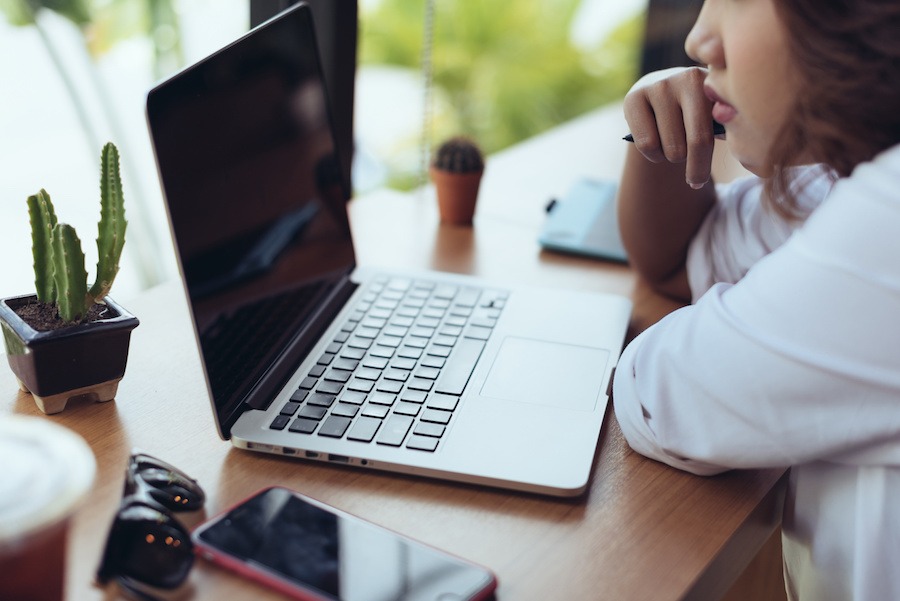 Need identified, messages sent. Now you're all set… right? Well, not quite. Now, it's time to really dig in and make yourself known in the wider world. Brush off the old social media skills and begin updating your online presence on your website and socials. Consider investing in advertising on popular platforms such as Instagram and Facebook. While you're hitting the refresh button on these platforms, always keep in mind that your goal is to stand out in the current environment. What makes you, and your business, special? Remember, you're advertising and representing your business as a whole, not just yourself anymore.
Here's what Bridge grad Marcos has to say about running his own online ESL business.
Step 3: Own Your Niche
You may have already invested in an ELT niche. If so, really lean into it! Owning your niche will give you a competitive edge, help you know what teachers to hire, and determine the voice of your advertising and online presence. Here are some ways to own your niche and stand out:
Choose a Specialized Certification or Micro-credential for yourself and all of your teachers to earn. Professional development courses are a great way to standardize your business' approach to your niche.
Get testimonials from previous students. If you've taught test prep classes before and you're going to scale up to a full test prep business, get feedback and reviews from people you've worked with in the past. This will help establish your long-term successes, even with a "new," revamped business.
There's power in a name, so give your ESL business something to stand on! From puns to initials, your personality and approach to teaching can shine through in something as simple and important as your business' name.
Create a logo that's memorable and relevant. Don't go overboard! Less is more on this one.
About that niche…
If you haven't given specialization much thought or you've been afraid to commit, don't panic! Here are some great areas to consider:
Learn more about choosing a nice for teaching English.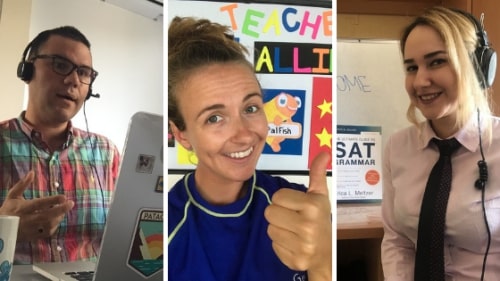 Step 4: Expand Your Offerings
The next step to growing your ESL business is to expand your course offerings. Expanding your business means opening yourself up to new opportunities! Some things to consider when putting together your business plan include:
How many teachers do you plan to have working for your business?
Will your courses be strictly online, in-person, or a combination of both?
Did you consider the amount of prep time required for each course type you'll offer?
What tools or software will you use to create course materials?
Do you and your potential teachers have the skill sets to create comprehensive curricula?
Who will you be marketing your products and skills to?
The ultimate question here is: What will your business bring to the table? Your experience and that of the teachers you bring on board will be unique and valuable, and that is what your business will use as the foundation for every class you offer.
Learn the business and marketing skills you need to successfully launch and scale your ESL business with Specialized Certification in Teaching English Online as a Freelancer.
Step 5: Build Your Team
Finally, we come to the last and, arguably, the most difficult part of your five-step plan to scale and expand your ESL business: building your team. So far, you've reached out to your contacts, started networking, and really fleshed out a great plan for expansion. At this stage, you know what your vision is and what your main goals are for your business. Maybe you have a former colleague who is interested in being hired, but often teacherpreneurs will need to reach out beyond their current connections to find candidates. Job postings on sites like Upwork and ZipRecruiter need to be specific and attractive. To find a good candidate through these job boards, keep the following in mind:
Use keywords for the position for which you're hiring. "Young learners," "TEFL/TESOL," and "IELTS test prep" are good examples of ESL keywords.
Monitor your listings! Nothing is more frustrating to a potential applicant than to apply and not hear back from the company for weeks. Check in and update your listings routinely so they stay relevant in the site's search algorithm and so you don't miss out on a great candidate.
Be upfront and provide all of the relevant information about the teaching position you want to fill. Include what you expect the hourly rate of pay to be, what courses or student types will be taught, and whether the job is remote or on-site.
Browsing marketplaces, job boards, and social media are great ways to actively seek out like-minded teachers who will help your business succeed. Don't discount the power of word of mouth as well! Keep in touch with your network and keep an ear out for opportunities.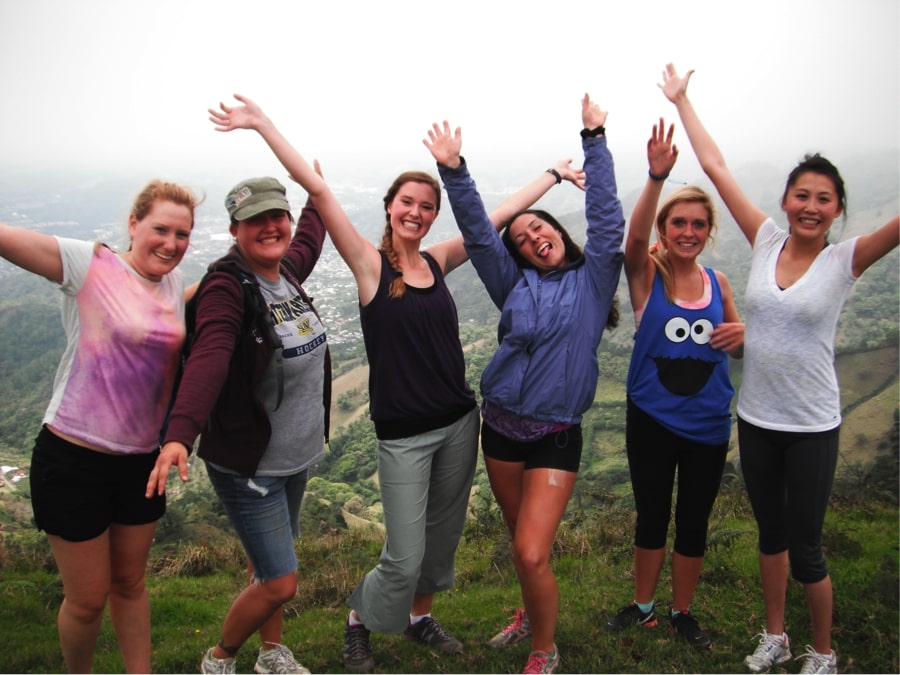 Believe in Your Vision
It's no small feat to scale and expand your ESL business, but with vision and organization, it's possible to turn your daily gig into a lasting operation that continues to grow, year after year. Remember that your vision and experiences as an ESL teacher are wonderfully unique and can provide an incredible learning experience to students all over the world.