Answers to Your Not-So-Frequently-Asked TEFL Questions
By Jennifer Collis
September 30, 2013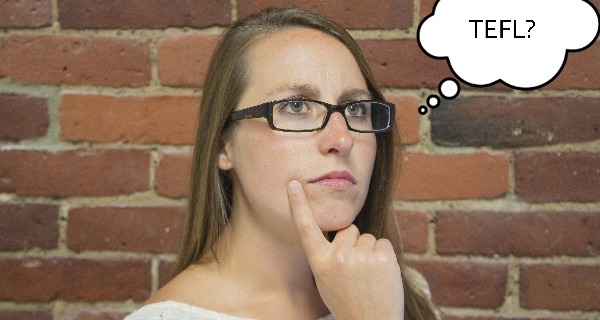 You're not exactly a newbie when it comes to TEFL. You've spent hours online, searching topics related to teaching English abroad, and you know a thing or two about how it all works. In your research, you've gotten answers to the standard FAQs, like how to choose between online or onsite TEFL training, how many hours of training you need to get a job abroad, and what requirements there are for different countries around the world. Good job, TEFL expert, but this article is for you! Below you'll find answers to your Not-So-Frequently-Asked Questions:
Q. If I take an online course, then teach a while, would that allow me to get hired in a country where onsite certification is usually required?  

A. Often, yes! The reason many schools ask for onsite TEFL training (meaning you trained in the classroom, as opposed to online), is because onsite courses include a teaching practicum. The value of that component loses relevance after you've spent a year abroad teaching kids in China, or six months teaching business executives in South America.
Q. I'm already a state licensed teacher. Do I still need to get TEFL certified to teach abroad?

A. Maybe not! The answer is, it depends on what kind of job you want abroad and where. For example, I taught at an English immersion elementary school in Costa Rica, and the main requirement for foreign teachers was a state teaching license from their home country. TEFL is more often required by licensed teachers if they are applying  specifically for jobs at language institutes, where they will teach just one subject, the English language. The students could be adults, as well, so TEFL certification would make you a better candidate for the job than say, a K-12 teaching license.
Q. I have a friend teaching abroad without the TEFL. Is it really necessary?

A. This is a tricky one. Usually when people tell me their friend teaches EFL without a TEFL certificate, I ask if they were already state certified teachers, which is sometimes enough to get hired (see above). But there are cases, too, in which a person with no teacher training or experience is hired to lead English classes at a language institute. The reason for this is that language schools are businesses, and like any business, they have an eye on profit. Sometimes, to meet the demand for English, businesses open their doors and offer a substandard product to students. My suggestion is to ask yourself, do you really want to work for a school that doesn't require teachers have any training? Chances are, this won't be the only way in which they cut corners (bringing us to our next question).
Q. Will my TEFL course give me the materials I need to teach classes, or does the school that hires me provide that?

A. This can be a point of confusion for some who are new to TEFL, and as an advisor, I get calls from prospective teachers wondering what kind of teaching materials they'll get in their TEFL course. While teacher training courses do include supplemental resources for teachers, they do not provide the textbook or curriculum you will use in your classroom. This should be provided by the school that hires you, and it will be suited to the age and level of the students you'll teach. On that note, good questions to ask a school when you interview for teaching jobs are: What textbook do you use? Do you have a sample curriculum I could see?
Q. What qualities make a good EFL teacher?

A. TEFL certification, and in some cases – a degree, are the qualifications you'll need to get a teaching job abroad, but what are the personality traits? While there's certainly variance on what makes a good teacher from one culture to the next, generally speaking, successful teachers are friendly, outgoing and confident, as well as infinitely patient. Perhaps most importantly though, teaching EFL abroad requires extreme flexibility, not only to deal with day-to-day challenges in the classroom, but also in your daily interactions with a new and foreign culture.
Q. Are there age limits to teach abroad– either lower or upper?

A. Definitely not! I've worked with teachers who were 19 and teachers in their sixties. What's important to be aware of is the requirements and/or preferences of countries and regions worldwide when it comes to hiring teachers. In Asia, for example, young teachers are generally preferred, while Latin American schools will hire teachers of all ages. If you are on the very young side are itching to go abroad, you might focus on a region where a college degree is not always required, such as South America.
If you're new to TEFL, it's only natural to have plenty of questions! Here are some more that are worth considering, as well as our TEFL FAQ page. Also, see our article on the "TEFL Timeline."