From troubleshooting poor Wi-Fi signals to engaging distracted students, every online English teacher has had his or her fair share of struggles and lessons learned in the virtual classroom. Nevertheless, it's these experiences that make an online ESL lesson better every time. Below, three seasoned virtual English tutors talk about the biggest challenges they have faced and their tips for others who want to get started teaching English online.
If you're new to teaching, you'll want to get initial training and qualification with a TEFL certificate. You can explore our online TEFL courses to get started!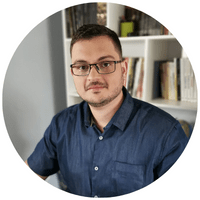 Mathews Lins, from Brazil, freelance teaching online
After working for language institutes in Rio de Janeiro, Mathews ventured into freelance online English teaching. With the help of social media, he has been able to grow his business and reach out to more students in his home country. Read his full story here.
What are the most challenging issues you've encountered when teaching English online?
One of the most challenging issues I faced was developing a customized learning plan according to every student's needs. It's especially hard for beginners to analyze students' performance and develop the perfect plan that will keep them engaged.

Another challenge that I faced at the beginning of my online teaching journey was finding a solution to external noise.
What is your advice for future online English teachers to avoid these obstacles?
To learn more about lesson plan resources, tune in to the BridgeUniverse Expert Series webinar: Tips for Finding Engaging Materials From Ellii and Beyond!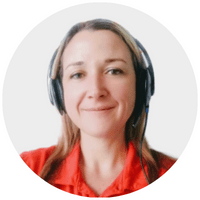 Gabrielle Maré, from South Africa, teaching young learners online
For the last two years, Gabrielle has developed her online English teaching career with the ESL company iTutor Group. With teaching English to kids as her niche, she has also developed expertise in using digital tools for engaging her virtual English learners. Read her full story here.
What have been the top challenges you've dealt with as an online English teacher?
My biggest challenge, especially being a South African teacher, would be tech issues. Just last week, I had to deal with an entire day where our electricity was off, and the following day the internet was down. I had a full schedule of lessons and, needless to say, was incredibly stressed about how I was going to deliver all of them.
My second challenge throughout the course of my career has been finding my niche market. This took a lot of self-examination, time, and understanding of my own teaching strengths and weaknesses.
My third challenge has been staying motivated. Online teaching is a very isolated job. Yes, we interact with students all day long, but we don't have colleagues or co-workers, which can get "lonely."
Read about how to avoid burnout as an online teacher.
What are your tips for aspiring online English teachers so they can avoid the same issues?
Always make sure you have plenty of backup devices, such as mobile routers and power banks. In fact, I even have a few backup locations that I can go teach at if things get very serious. My friends and family understand my business and are always happy to host me if need be. I also have a library of resources downloaded to my laptop that I can use if I have limited internet bandwidth. 
The IDELTOnline™ course helped me better understand my teaching style and how to use it to best benefit ESL students. Teachers, especially those who are just starting out, may feel pressured to take on all types of students. There are some of us who are better suited to children and others to adults, and I think learning what your preferences as a teacher are can only make you a stronger teacher. Be patient and hone your skills. Find your niche market and invest your time and energy into this. 
Never stop learning. Every webinar you attend and every course you take is only going to make you stronger in your profession, and it really keeps my motivation up. This has been key so far in my career and I will continue with it in the future. I aim to do at least one (either webinar or course) every two to three months. I always feel revived and excited again after completing one. 
Here are some of the professional development opportunities available to ESL teachers.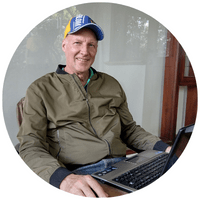 Ken Haile, from the U.S., teaching online in retirement from Colombia
When Ken retired 14 years ago, he made two other major changes: He moved to South America and got into English teaching. He first taught onsite in various institutions before transitioning to teaching private online ESL classes in Colombia, where he enjoys learning about new cultures and languages. Read his full story here.
What's one lesson you've learned on the use of tech equipment in the virtual ESL classroom?
Know your technology. Know what type of computer, camera, and microphone you will need. If you teach with a company, you will need to satisfy their expectations for internet speed. I recommend using headphones. I started without them, but I find that I can pick up sounds with my headphones that I didn't before.
What's your advice for creating an effective online learning environment?
Find a quiet, professional place to teach. You don't have to wear a suit and a tie or a dress, but you shouldn't look like you just returned from the beach. You need to hear your student and your student needs to hear you without visual or audio distractions. You must project an atmosphere of caring enough to show your best to your student. It encourages them to take their lessons, and you, seriously.
Read about teaching English in retirement.
Do you have any tips for English teachers who want to shift to online teaching?
Be prepared for taking everything with you in your briefcase. I transitioned almost all of my teaching materials to online "cloud" drives. You can find free drives to store your material and worksheets. I really like the convenience that I now have of sending my students links, sharing a document or a video, or doing research together online. Virtual teaching can be much more dynamic than classroom teaching with only a chalkboard. Now, I can teach my lesson even if I have to borrow another computer. It is all online. With cloud drives, your online resources are automatically backed up and protected from loss.