How to Teach English in Thailand: The Ultimate Guide
By Camille Turner
February 12, 2020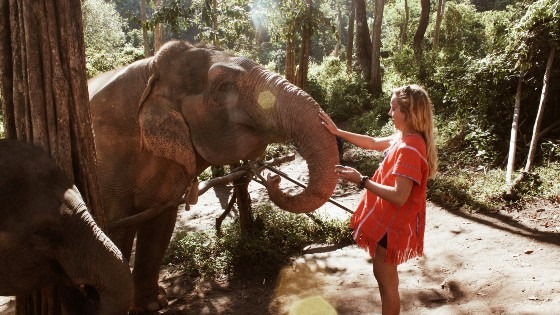 With its exciting culture, friendly people, diverse scenery, and high demand for teachers, Thailand (which made #2 on our list of "Best Places to Teach Abroad in 2020") is a great place to TEFL. This guide will cover everything you need to know about how to teach English in Thailand, such as the typical teaching requirements, salary, and cost of living. You'll also discover what it's like to teach English in Thailand from the perspective of other teachers who have taught there. Finally, you'll learn what steps to take if you want to find that perfect job abroad in Thailand!
Why should you teach English in Thailand?
Thailand is a beautiful country with a rich culture and diverse landscape. If you're lucky enough to get to teach English abroad in Thailand, you're sure to meet plenty of friendly locals who are more than happy to introduce you to their culture. In fact, Thailand is known as the Land of Smiles, and most foreigners can expect to receive a warm welcome when visiting the country. While there, you can learn about the vibrant practices of Buddhism, taste the aromatic spices in traditional Thai cuisine, and experience the time-honored visual arts, dance, and music that help to make Thailand such a colorful place.
Another reason that many educators decide to teach English in Thailand is to benefit from the tropical climate and beautiful landscapes. Depending on your personal preferences, you can choose to teach in one of Thailand's bigger cities, like Bangkok, or in a small school in the countryside. Of course, plenty of teachers will opt to live on the coast so they have access to Thailand's famous beaches. Whatever you prefer, Thailand is full of diverse living and working options for those looking to teach abroad.
What are the requirements to teach English abroad in Thailand?
Can I teach English in Thailand without a degree?
While teaching English in Thailand without a degree is possible, you'll probably need to look for jobs at private schools or language institutes that don't include a degree as a requirement. That's because formal schools in Thailand aren't allowed to sponsor work visas for teachers who don't have a bachelor's degree. So, although possible, it may be fairly difficult to find a teaching position in Thailand that doesn't require at least a bachelor's degree.
What TEFL course should I take to teach English in Thailand?
Although teaching English in Thailand requirements vary from job to job, the majority of schools will ask that you have a TEFL certificate, and it's recommended that your course includes at least 120 hours of study. A 120-hour TEFL course should qualify you for most jobs that you'll come across in Thailand.
What other requirements are needed to teach English in Thailand?
Apart from a teaching certificate and bachelor's degree, you'll need to be fluent in English and have a clean criminal record if you want to teach English in Thailand. Some schools may also request that you have previous teaching experience. While not a requirement, it also helps to be able to show that you're a flexible person who can adapt easily to other cultures.
How much do you make teaching English in Thailand?
The average teaching English in Thailand salary is between $900 and $1600 USD per month. However, many employers also offer a variety of benefits to go along with this. For example, schools typically help you with the logistics of securing an appropriate visa and work permit, and they'll also coordinate airport pickup and in-country orientation for new teachers. Other benefits include providing housing for teachers (or else a stipend that can be used toward housing costs) and covering health insurance costs. There are a variety of other incentives as well, such as paid vacation, language classes, and end-of-contract bonuses.
It's important to keep in mind that your actual salary will stretch a lot further since major expenses, such as housing, are covered by the school. It's also worth noting that the cost of living in Thailand is around $500 to $1,000 USD per month, which is relatively low when compared to your salary. These advantages make Thailand a good choice for teaching abroad if you want to save up some money.
What's a typical TEFL job like in Thailand?
The majority of jobs to teach English abroad in Thailand can be found at K-12 public or private schools, which means you'll be teaching young learners and teens. However, language institutes can offer opportunities to teach English to adults, and sometimes you can even find positions teaching English at universities. If teaching at a public or private school, you can expect to work full time, just like you would in your own country. Positions at language institutes, on the other hand, will typically require you to work 25-35 hours per week, with hours in the mornings, afternoons, or evenings to accommodate students who take classes before and after work or school.
The preferred contract length for teaching in Thailand is one year, but six-month contracts do exist at some schools and language centers. For a better idea of what types of TEFL jobs are available in Thailand, consider this job opening from Bridge partner, SINE Education. They're looking for educators who can teach students ages 12 to 18 years old in large classrooms (up to 50 students per class) in government secondary schools. Working hours are all day from Monday to Friday, but teachers won't work more than a total of 24 hours per week. SINE Education offers a starting salary of 33,000 Thai baht (approximately $1,053 USD) plus living and traveling allowances, health insurance, paid vacation time, an end-of-contract bonus, paid training and overtime, and other benefits. Positions are available all across Thailand but are most concentrated in Bangkok, Central Thailand, and the Northeast/Isaan.
How can I get a job teaching English in Thailand?
The first thing you should do if you want to teach English in Thailand is to make sure you're qualified. You'll definitely want to be TEFL-certified, and you'll also probably want to hold at least a bachelor's degree before applying to jobs. Teaching positions in Thailand are available year-round, so you can apply anytime.
To find available teaching positions in Thailand, start by browsing openings on the BridgeTEFL Job Board. New TEFL jobs are also featured on the Thailand Overview page on the Job Board. Or, if you want more support, you can let Bridge help you line up your first job in Thailand! New teachers (who are not yet certified) can get started by visiting the Teach Abroad page on BridgeTEFL.com. Experienced teachers can opt into Bridge TEFLConnection from the Job Board to be matched with schools in our Preferred Partner network of vetted and approved schools.
Learn about Bridge Preferred Partner, BFITS Thailand.
What do people say about teaching in Thailand
Rachael, who taught English in Thailand as part of one of Bridge's teach abroad programs, had this to say about the country: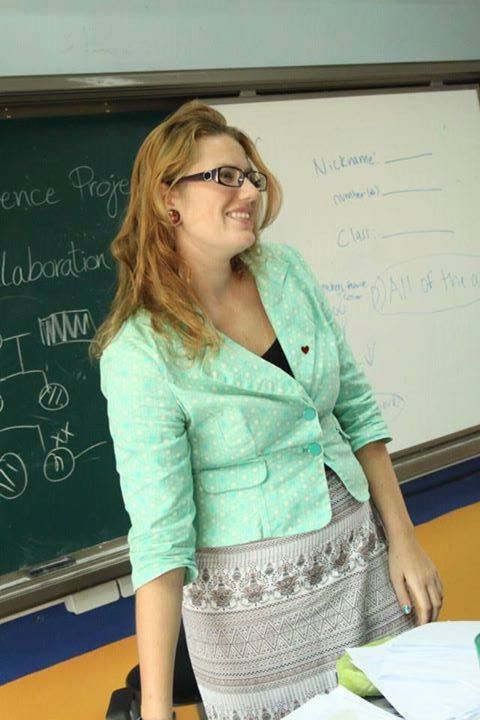 "Living in Thailand could best be described as a once in a lifetime experience. The students overall were amazing! On the weekends, I traveled and explored as much as possible. I would find myself exploring the city I was living in or taking a bus three hours to the next big city or riding my bike an hour or two to see what the smaller villages around the area had to offer. My friends and I (other teachers) would go walking through fields and forests just to see the landscapes. The best part about living in Thailand was the food. The food is so exotic and there are so many dishes to try! Eating is a very communal experience. The food is everywhere, and I can't even count how many strangers would invite me to sit and eat with them, even if they didn't speak English."
Find out more about Rachael's experience teaching in Thailand.
Mikki, another former Bridge teach abroad program participant, has also had a positive experience teaching English in Thailand. She worked at a school in Phuket, a gorgeous tropical island. She remarked on some of the fun activities that her school hosted.
"During the semester we have Sports Week. This is one full week where all of the students are divided into teams and compete with each other in different sports such as football (or soccer, as we call it), basketball, volleyball, dance, and many more!"
Mikki also talked about some of the things she did in her spare time, such as visiting the beach, interacting with wild monkeys on Monkey Hill, and going to the street market each Sunday.
"We normally go to the markets to buy street food such as Pad Thai or Spring Rolls. You could also buy clothes and personal accessories."
Read more about Mikki's life teaching abroad in Thailand.
For even more information on teaching English in Thailand, check out our comprehensive Bridge Country Guide: Thailand.