With its exciting culture, friendly people, diverse scenery, and high demand for teachers, Thailand is a great place to TEFL. This guide will cover everything you need to know about how to teach English in Thailand in a physical classroom or online, such as the typical teaching requirements, salary, and cost of living. You'll also discover what it's like to teach English in Thailand from the perspective of other teachers who have taught there. Finally, you'll learn what steps to take if you want to find that perfect job abroad in Thailand!
Why should you teach English in Thailand?
Thailand is a beautiful country with a rich culture and diverse landscape. If you're lucky enough to get to teach English abroad in Thailand, you're sure to meet plenty of friendly locals who are more than happy to introduce you to their culture. In fact, Thailand is known as the Land of Smiles, and most foreigners can expect to receive a warm welcome when visiting the country. While there, you can learn about the time-honored practices of Buddhism, taste the aromatic spices in traditional Thai cuisine, and experience the vibrant visual arts, dance, and music that help to make Thailand such a colorful place.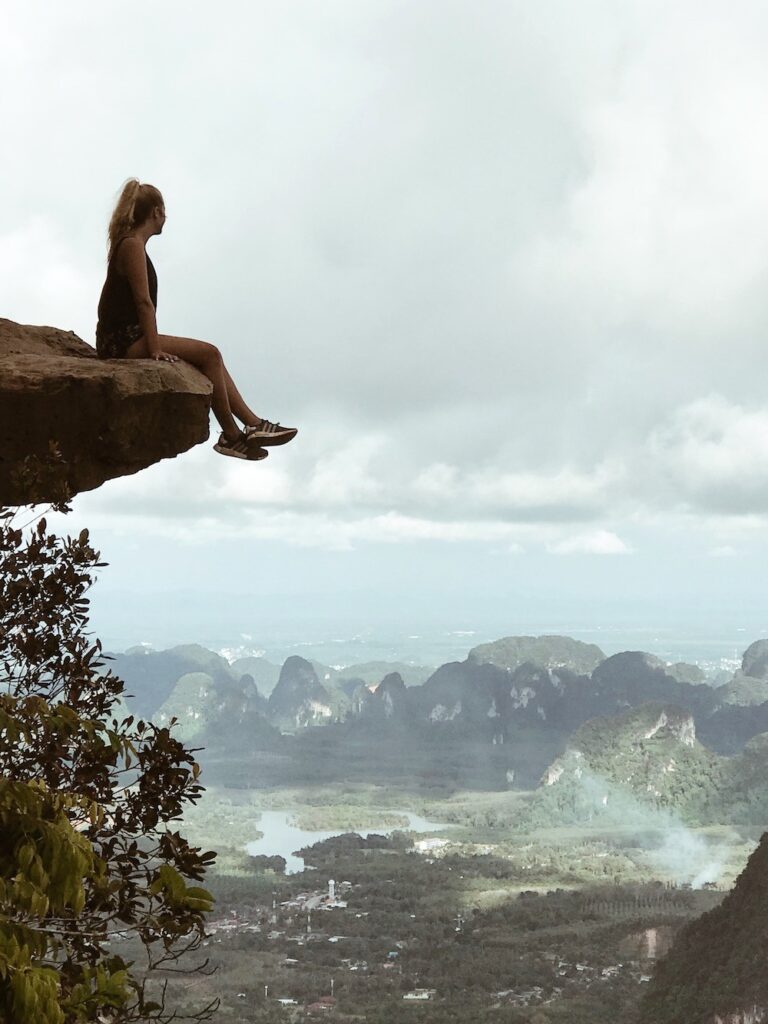 Another reason that many educators decide to teach English in Thailand is to benefit from the tropical climate and beautiful landscapes. Depending on your personal preferences, you can choose to teach in one of Thailand's bigger cities, like Bangkok, or in a small school in the countryside. Of course, plenty of teachers will opt to live on the coast so they have access to Thailand's famous beaches. Whatever you prefer, Thailand is full of diverse living and working options for those looking to teach English abroad.
What are the requirements to teach English abroad in Thailand?
Can I teach English in Thailand without a degree?
While teaching English in Thailand without a degree is possible, you'll probably need to look for jobs at private schools or language institutes that don't include a degree as a requirement if you're interested in teaching in person. That's because formal schools in Thailand aren't allowed to sponsor work visas for teachers who don't have a bachelor's degree. So, although possible, it may be fairly difficult to find a teaching position in Thailand that doesn't require at least a bachelor's degree.
However, if you want to teach English online while in Thailand, your options are wide open! Becoming a digital nomad is an increasingly popular choice for teachers because it means they're location-independent. Essentially, you can continue to teach the same students from anywhere in the world as long as you have stable internet connection! This type of teaching provides the ultimate flexibility, and there are plenty of online ESL companies that don't require teachers to have a degree. You can also start your own online teaching business if you prefer to be your own boss!
Check out what these experienced teachers have to say about teaching English online while traveling as digital nomads.
What TEFL course should I take to teach English in Thailand?
Although teaching English in Thailand requirements vary from job to job, the majority of schools will ask that you have a TEFL/TESOL certificate that includes at least 120 hours of study. This is also the requirement for most companies if you decide to teach English online. To satisfy this requirement, consider earning an online TEFL certificate like the Bridge 120-hour Master Certificate. This course will cover all the TEFL basics, such as lesson planning, classroom management, and teaching methodology.
If you already have general TEFL/TESOL training and want to teach English online in Thailand, you can earn Specialized Certification in Teaching English Online to set yourself apart from other teachers and learn the specific skills you need to teach in the virtual classroom.
Another option is to take the Comprehensive Certification Bundle, which includes both general TEFL/TESOL certification and Specialized Certification in Teaching English Online. Bundling saves you money in the long run and qualifies you for jobs online and worldwide.
Lastly, you can continue your professional development by taking other Specialized Certifications or Micro-credential courses that target specific TEFL niches or teaching skills like Teaching IELTS Exam Prep, Teaching English Pronunciation, or Teaching Business English. Professional development courses let employers know that you take your career seriously and are committed to lifelong learning.
What other requirements are needed to teach English in Thailand?
Apart from a teaching certificate and bachelor's degree, you'll need to be fluent in English and have a clean criminal record if you want to teach English in Thailand. Some schools or online companies may also request that you have previous teaching experience. If your dream job asks for this, you can easily gain TEFL/TESOL experience through volunteering or taking a teaching practicum. Lastly, while not necessarily a requirement, it also helps to be able to show that you're a flexible person who can adapt easily to other cultures.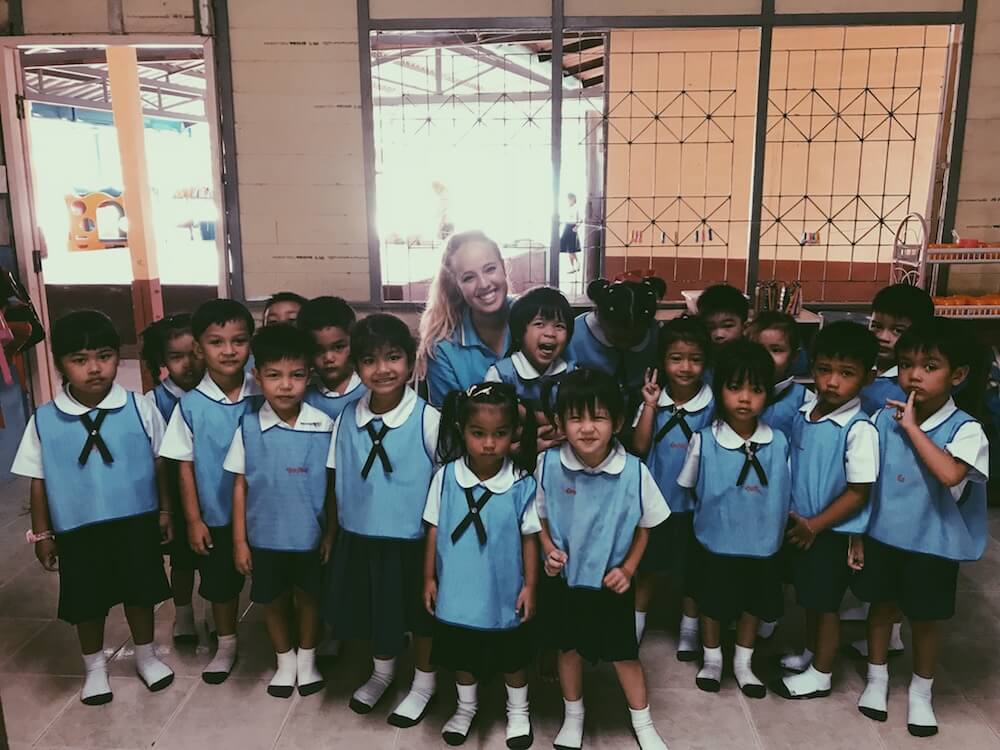 How much do you make teaching English in Thailand?
The average teaching English in Thailand salary is between $900 and $1,600 USD per month. However, many employers also offer a variety of benefits to go along with this. For example, schools typically help you with the logistics of securing an appropriate visa and work permit, and they'll also coordinate airport pickup and in-country orientation for new teachers. Other benefits include providing housing for teachers (or else a stipend that can be used toward housing costs) and covering health insurance costs. There are a variety of other incentives to consider as well, such as paid vacation, language classes, and end-of-contract bonuses.
It's worth noting that the average cost of living in Thailand is around $600 to $1,600 USD per month, depending on where you live (tourist hotspots are always more expensive) and what your lifestyle is like. It's important to keep in mind, however, that your actual salary might stretch a lot further since major expenses, such as housing, could be covered by the school.
Finally, if you decide to teach online while living in Thailand, you could even up saving money! Earning USD or another currency but living in a country like Thailand, where the cost of living is low, can be one of the most profitable ways to travel and live abroad.
What's a typical TEFL job like in Thailand?
The majority of jobs to teach English abroad in Thailand can be found at K-12 public or private schools, which means you'll be teaching young learners and teens. However, language institutes can offer opportunities to teach English to adults, and sometimes you can even find positions teaching English at universities. If teaching at a public or private school, you can expect to work full time, just like you would in your own country. Positions at language institutes, on the other hand, will typically require you to work 25-35 hours per week, with hours in the mornings, afternoons, or evenings to accommodate students who take classes before and after work or school. Of course, online teachers can work a range of hours depending on where in the world their students are located and how much work they want to put in.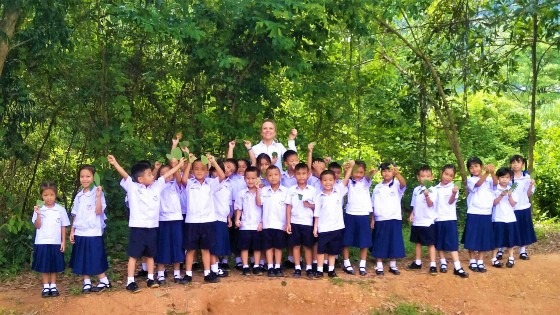 How can I get a job teaching English in Thailand?
The first thing you should do if you want to teach English in Thailand is to make sure you're qualified – you'll definitely want to be TEFL certified! Teaching positions in Thailand and online are available year-round, so you can apply anytime.
To find available teaching positions in Thailand, start by browsing openings on job boards. You can browse jobs based in Thailand or filter the listings for online English teaching jobs.
What do people say about teaching in Thailand?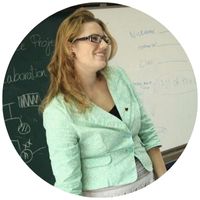 Rachael, who taught English in Thailand as part of one of Bridge's former teach abroad programs, had this to say about the country:
"Living in Thailand could best be described as a once-in-a-lifetime experience. The students overall were amazing! On the weekends, I traveled and explored as much as possible. I would find myself exploring the city I was living in or taking a bus three hours to the next big city or riding my bike an hour or two to see what the smaller villages around the area had to offer. My friends (other teachers) and I would go walking through fields and forests just to see the landscapes. The best part about living in Thailand was the food. The food is so exotic and there are so many dishes to try! Eating is a very communal experience. The food is everywhere, and I can't even count how many strangers would invite me to sit and eat with them, even if they didn't speak English."
Read more about Rachael's experience teaching in Thailand.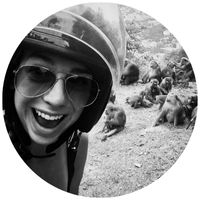 Mikki, another former Bridge teach abroad program participant, also had a positive experience teaching English in Thailand. She worked at a school in Phuket, a gorgeous tropical island. She remarked on some of the fun activities that her school hosted:
"During the semester, we had Sports Week. This is one full week where all of the students are divided into teams and compete with each other in different sports such as football (or soccer, as we call it), basketball, volleyball, dance, and many more!"
Mikki also talked about some of the things she did in her spare time, such as visiting the beach, interacting with wild monkeys on Monkey Hill, and going to the street market each Sunday:
"We normally go to the markets to buy street food such as Pad Thai or Spring Rolls. You could also buy clothes and personal accessories."
Read more about Mikki's life teaching abroad in Thailand.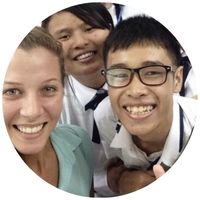 Sarah, who also taught English in Thailand through Bridge, taught in the province of Chonburi, in Eastern Thailand, at the Eastern College of Technology (E.Tech). She described some of the best parts about living in Thailand:
"I loved teaching in Thailand because the students and faculty were so friendly. I was also in a smaller town close to several markets, so I was able to buy fresh produce and fruit from local shopkeeps. It is also pretty amazing when you get to hang out with wonderful kids during the week and then go to some of the most beautiful beaches or lush jungles in the world on the weekend."
She also remarked on the fact that she didn't speak any Thai before arriving:
"I didn't know any Thai, but boy do I wish I had learned some! I managed to get by because I was in a town that had worked with several international teachers before, and most people could at least understand gestures. At the same time though, I picked up on the numbers and food groups, and definitely the phrase 'Mai Ped' – no spicy!!!!"